Well I got to spend an hour or two out last night road cruising here in eastern KY and this is what I turned up. We had pretty heavy storms in the early evening and by 8 o'clock it was a light but steady drizzle.
Three Spotted Salamanders (one was a DOR)
Here is the two.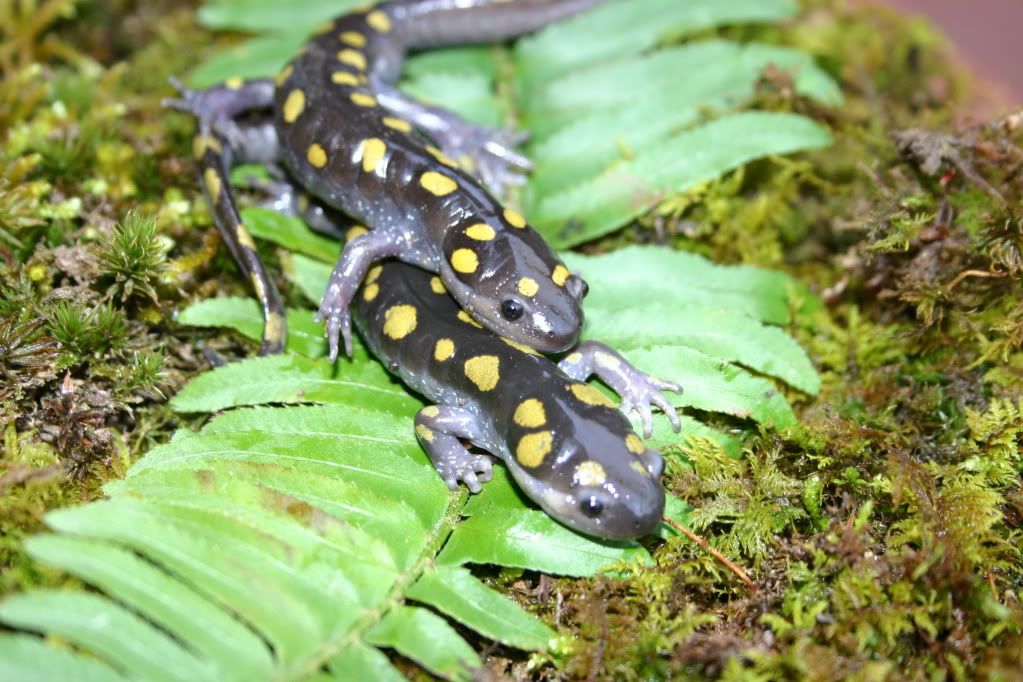 Numerous Mountain Chorus Frogs. Here is one of them.
An American Toad. I found multiple specimens but this is the only ones who's photos turned out. You could tell he had been underground for a while.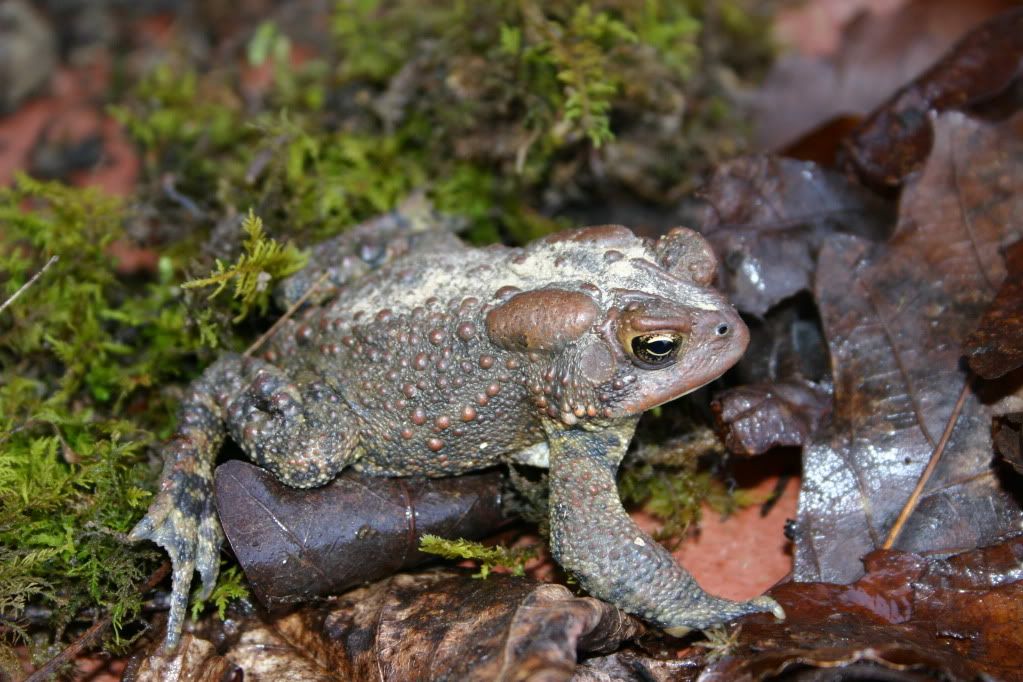 I also saw Green and Pickeral Frogs, but they were too fast for my "rusty from the winter" hands.
There were also Spring Peepers and Fowlers Toads out but I had no luck with photos with them.
Hope you all enjoy!