Well... Phil (PNW) arrived in the (this year at least) No-jave, to collect data for his Herp tracking book... and as most of us know, it's kinda early in an atrocious (rain-wise) spring. But... when you have a trip planned... ya gotta try... so....
We first tried at certain place that I knew to have swaths of fine sand amongst lava tubes/extrusions, where most of the herps are really dark, if not downright melanistic.
Conditions were not good and bout the only thing we saw were dark SB's...
The Lava tubes were (as always) trippy, specially if you've never seen them before, like Phil, and Josh and Lucas, who had joined us to help collect track & sign data
After seeing very little track we headed for other places... where we got data on night lizards, desert gecko, Sb's, Zebra, and a lot of other types (birds/mammals) of track and sign. I didn't take that many pics, as lots of stuff were lifers for some of our group, and I don't like to risk dlb data entries... so when others will be entering the data....I leave the pics to them (nothing I haven't seen before...
)
I do however, take a few voucher shots if and when I get REALLY lucky...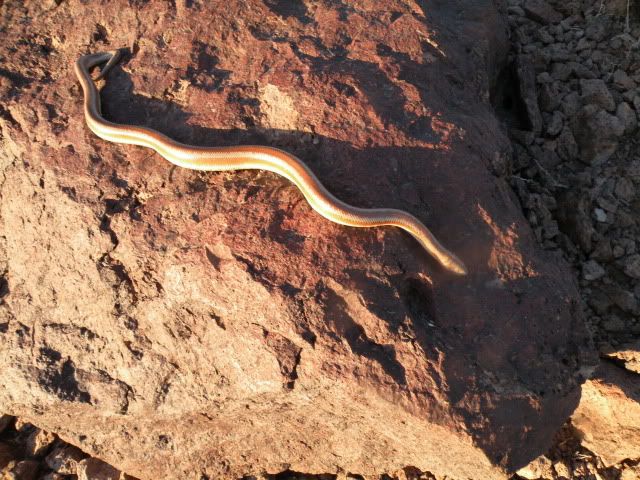 Given the current conditions, I did NOT expect to see this little girl out, and my advice to anyone hoping to see hi-d rosys is... save your gas...

Josh and I cruised this pretty little gold GB on the way home...
Since the conditions were so bad up here, this morning Phil and I headed down the hill, to try and find several other target species... some for track/sign data, others just to see...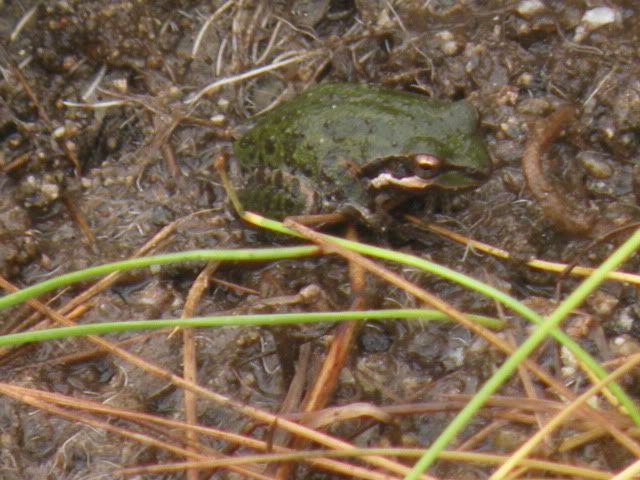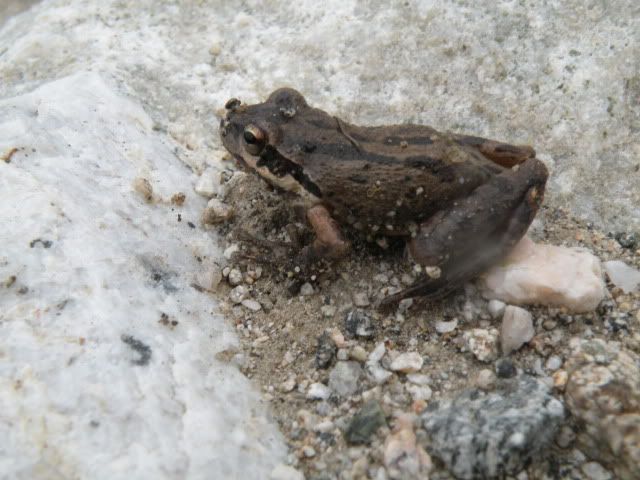 Phil flipped his lifer legless lizard, so was pretty stoked, and I was both relieved and surprised... it was SO DRY... no skinks, SAL's, ect... I did not think we'd see one. Sorry... no Pics (by me).
I THOUGHT that was gonna be the highlight of the day, but later, back up the hill, Phil found what he wanted to see, bout most... and it was so pretty I couldn't resist a couple of pics of this little nickel-sized gem...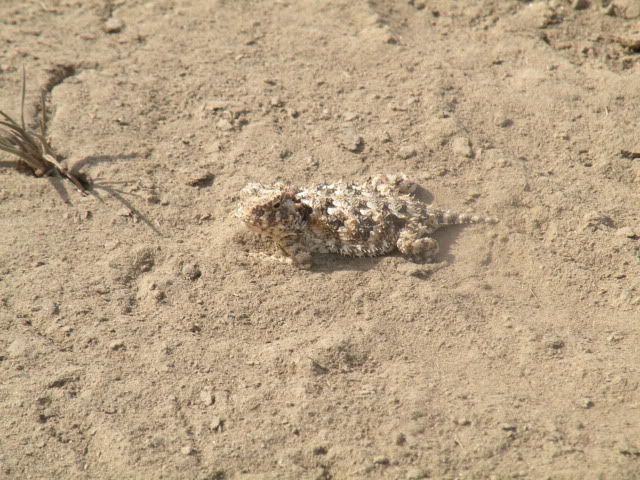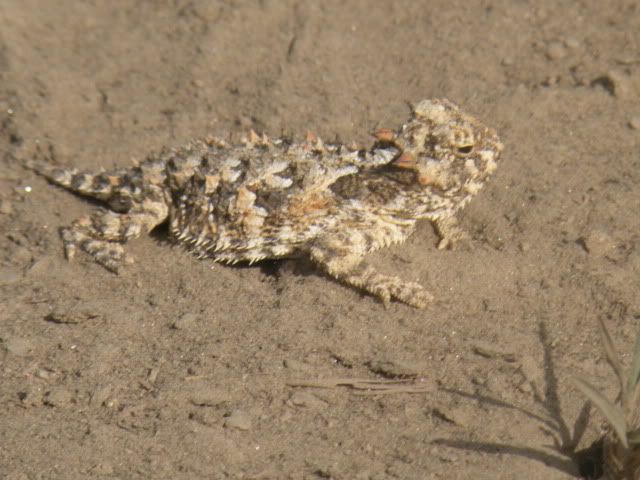 All in all, a very fun, very different kind of herping adventure, and I learned a BUNCH about track and sign... which was very cool and will certainly stand me in good stead, in the future. Thx Phil... I look forward to your return, when conditions improve...
Hang in there everybody... it'll be getting better soon...
jim
Oh yeah... turns out this was a lifer experience for Phil, as well... herping by ATV...always fun...