The season that is... at least for flipping rosys here in No-have. Skipped Easter Dinner for a chance to herp the Granites in Apple Valley yesterday, for an hr or so. Dry as a bone, worst time of day to go (2-4) but frankly... I was really hoping to see bout anything... specks, chucks, collards, spinys, ect. Just to get out and see a few herps... been working 7 days a week, and haven't herped at all since going out with PNW for track and sign data.
2 hrs... 2 SB's and 2 chucks. I was ready to chuck it for the day, (and possibly the season) when I spotted this guy.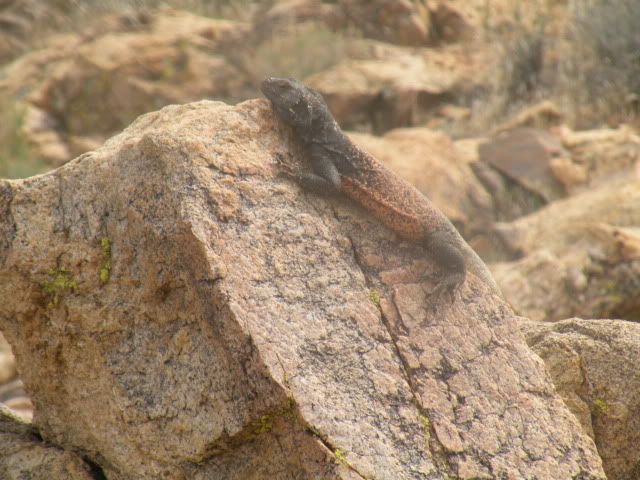 That was a zoom shot from like 30 yrs away... started slowly working my way closer, for better shots when he bailed down off his rock... I figured he had seen me and was heading for cover, but instead, he started foraging a bit, on the few green shoots availible...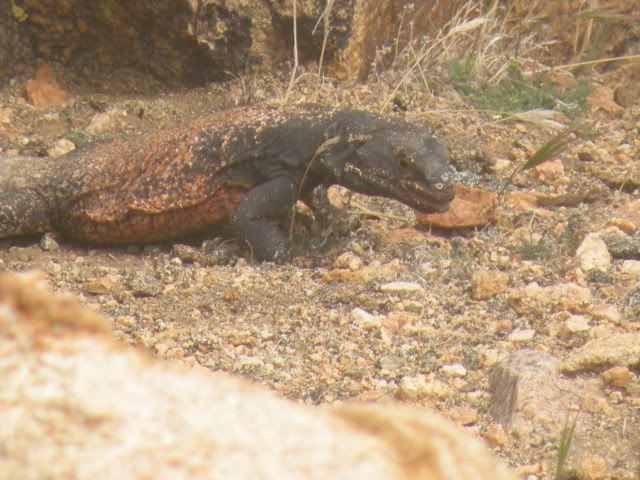 Then, back up to his perch, where he just sat and watched me edging closer and closer... I sat on a rock next to him and took pics from like 2 ft away...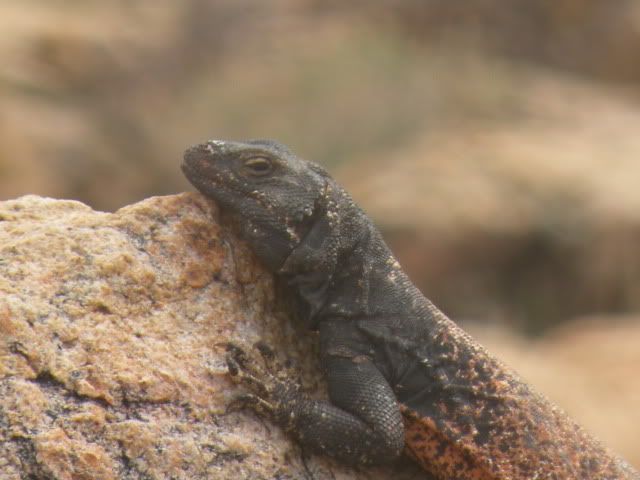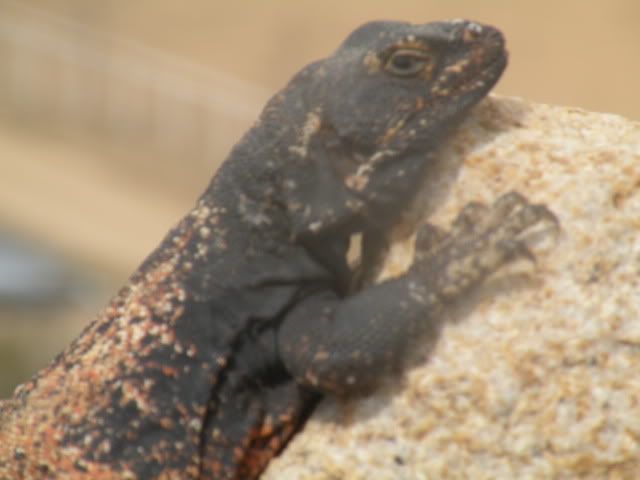 Took one last shot as I was walking away...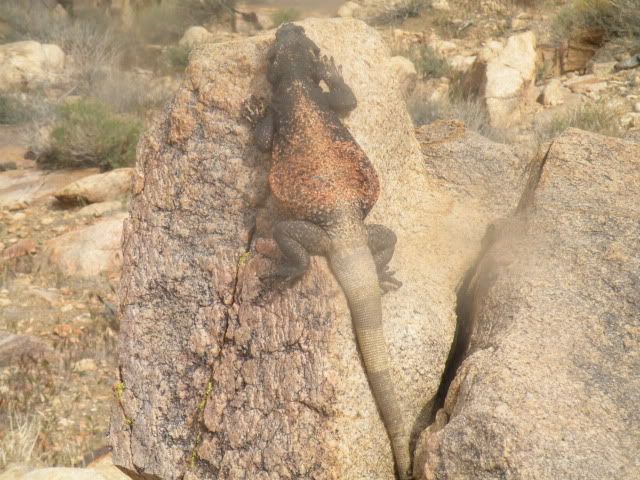 The other chuck I saw was already in a crack...
I know it ain't much... but I gotta say... getting to sit so close to a cool lizard and take pics, was very cool, and made me think I'm NOT Quite ready to chuck this herping season. On the bright side... if ever there was a season where I didn't get to herp much... I'm glad it's this year, and not a great year.
More rain coming this week... so.. we'll see...
jim
BTW... for those who like intergrade pits, a lady brought me this little gopher from a mile or so up into the berdoos (intact but had been hit, and later died)... perfect example of a SD/GB intergrade...