My craze started two years ago when I saw a black bellied king that Fundad caught a few miles north of San Diego (I think you all know where) I asked about it and found the morph to be called a mud morph that is ONLY found in N******. CHALLENGE ACCEPTED. From that time on I wanted to find a black belied king within the San Diego County limits. I started taking note of the belly patterns on all the kings I found. All the banded kings I found were checkered as the bands go half way around the belly.
I knew that it would have to be a striper so I started taking note of where the high density populations of stripers were and followed the trail. I got pretty close with this one as the black sides came all the way down to the belly toward the tail.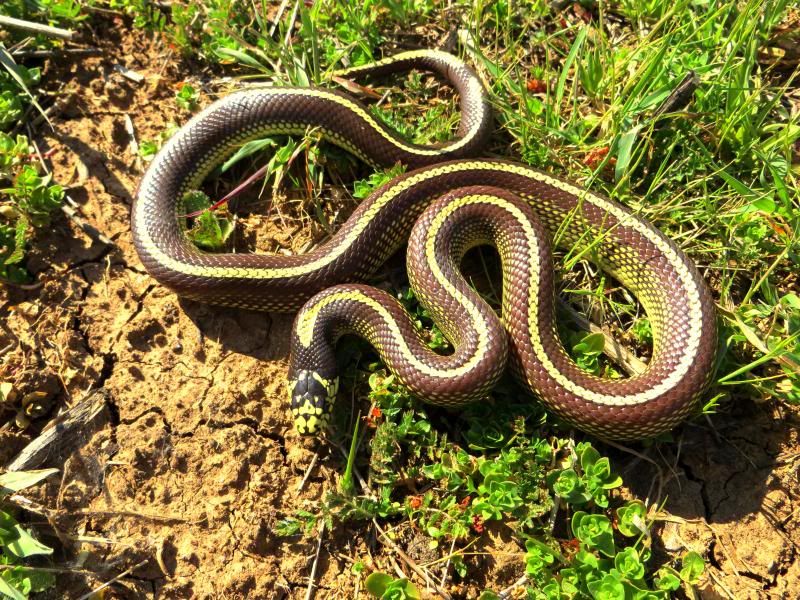 I knew I was on the right track and headed out to some boards that have been seasoning for the past year. 10+ boardlines two years later I was surprised that this girl was under the first board and was the only snake at the boardline, but she turned out to be the only snake I wanted to find. I was in a hurry and all my memory cards were full so I only took about six pictures and short video. Here she is.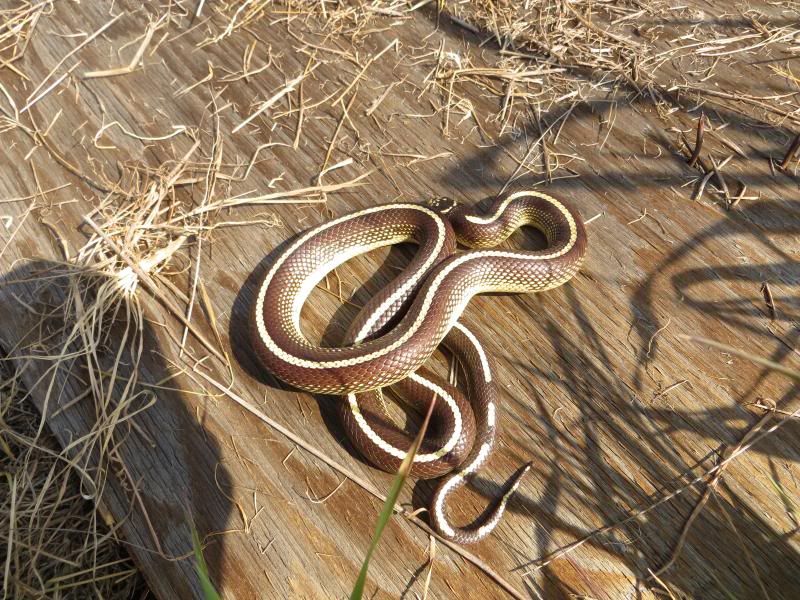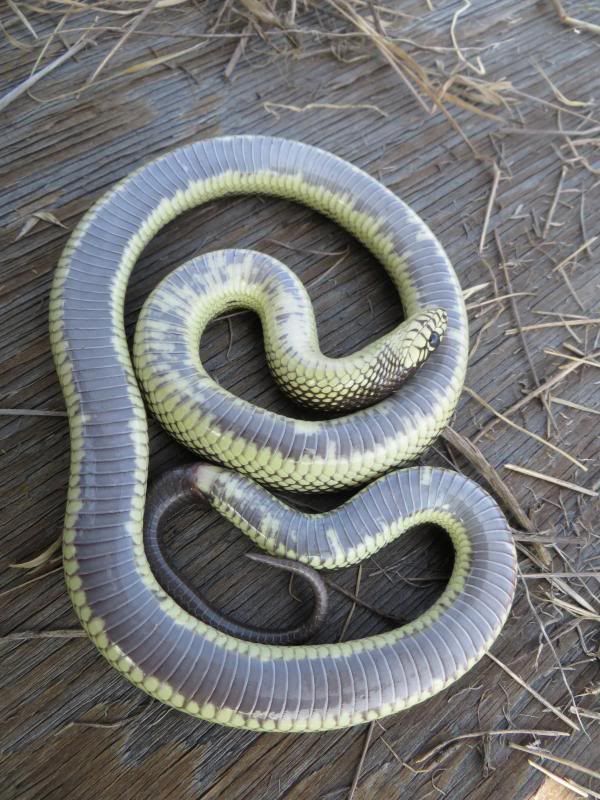 Note, I am not saying this is a mud morph, I think it's a cool looking unique San Diego black belly king. Now here come the reports of all the San Diego black bellies that all you old timers caught back in the day but never took a picture of.
. To you I say good job and I'd like you to do it again this year, THAT IS MY CHALLENGE TO YOU should you choose to accept it. God Bless and good luck
-NN