Hi folks. I thought I'd post a few pics of some of the lutosus I have seen in Nevada this year, as well as some of the animals that live around them. Nothing too exciting. Most of these snakes were asleep or just taking it easy.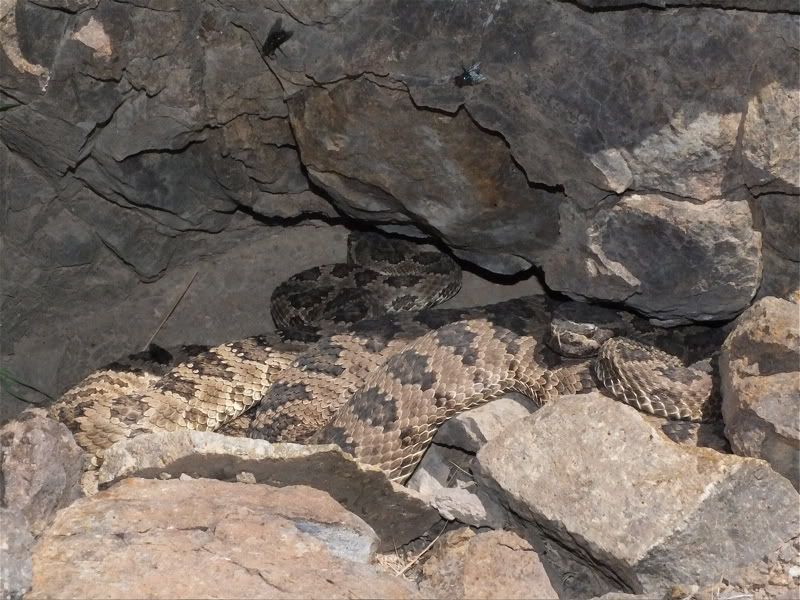 Open range sheep herding is prevalent in some of the mountain ranges where the snakes exist.
These little ones were taking advantage of the limited shade in a harsh environment.
I know it may seem boring to some but this is how I prefer to encounter rattlesnakes. Sitting still, quietly soaking up the rays.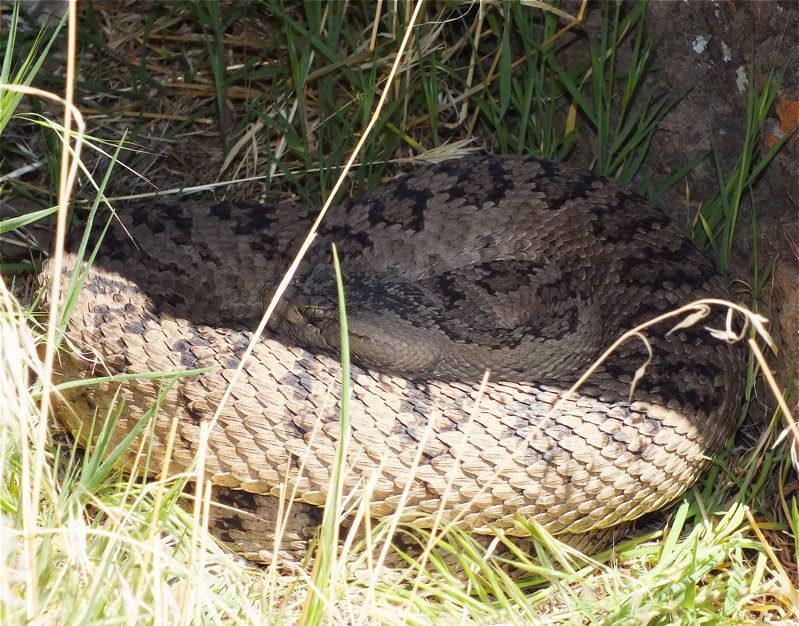 I like the color and pattern in this one.
I ran across this juvi early in the spring when the night time temps were still in the 30's. When I came back two days later to look for additional snakes I noticed that the little snake had not moved but an inch.
A few of the lizards that share the landscape.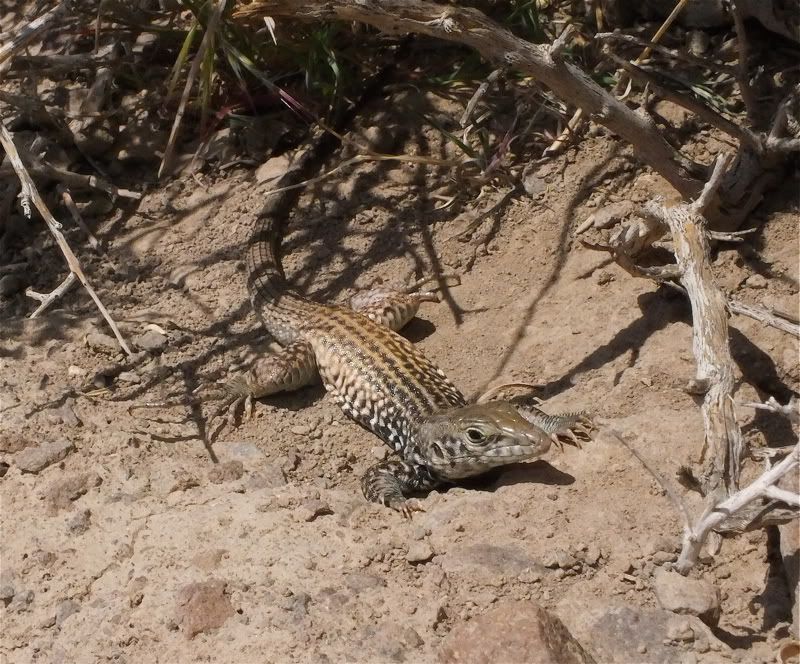 My favorite.
There are a good variety of colubrids that live around and even with lutosus here in Nevada. I don't often pay much attention to them any more unless I go road cruising. An activity that is becoming increasingly popular amongst my two boys.
My three yr. old can't get enough of it.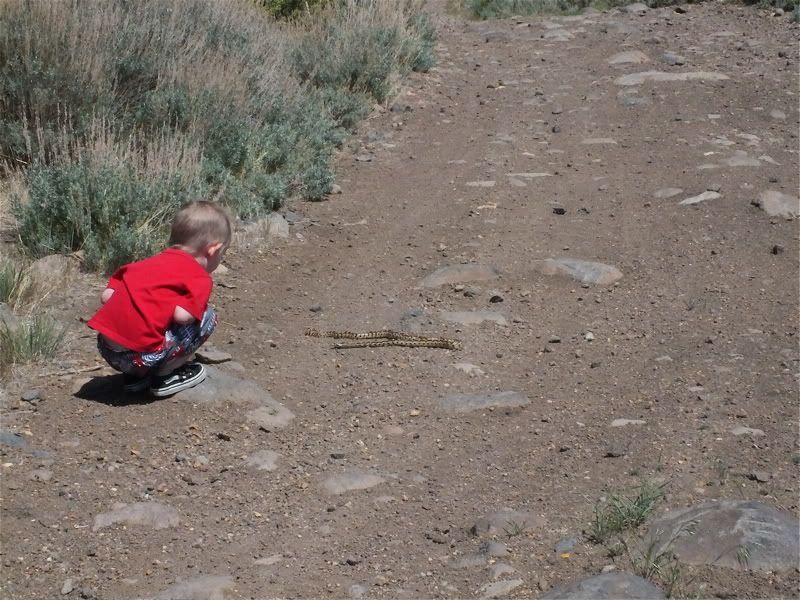 One snake that I always pay attention to whenever and wherever I see them.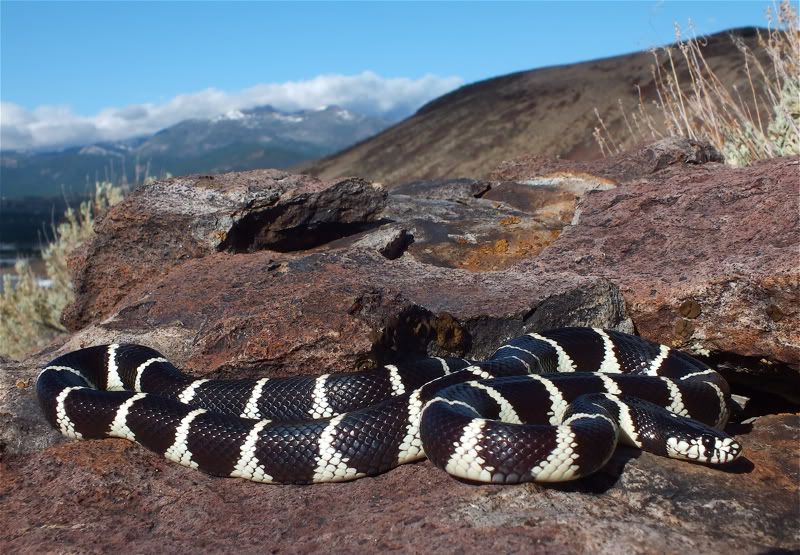 A juvi from the same area.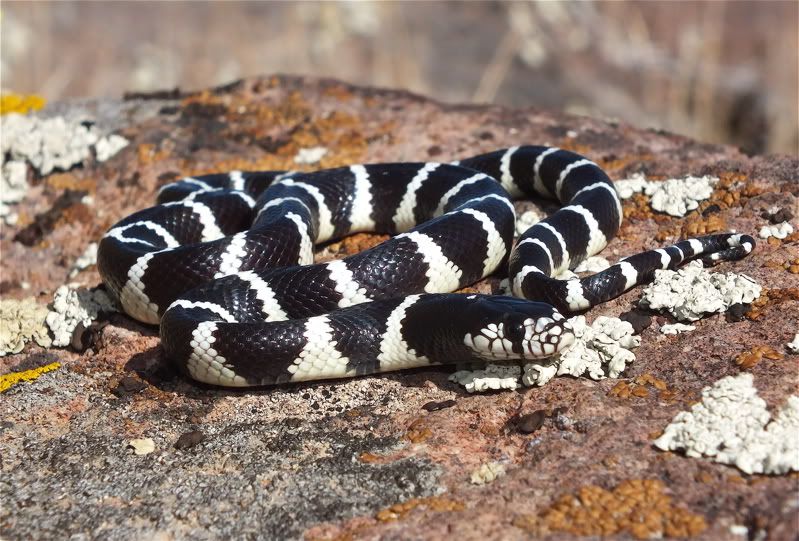 Same snake in habitat.
Whipsnakes seem to prefer the same winter digs as lutosus.
Wild mustangs are one of the larger critters that live in the hills around here.
The Nevada desert can be tough on them also.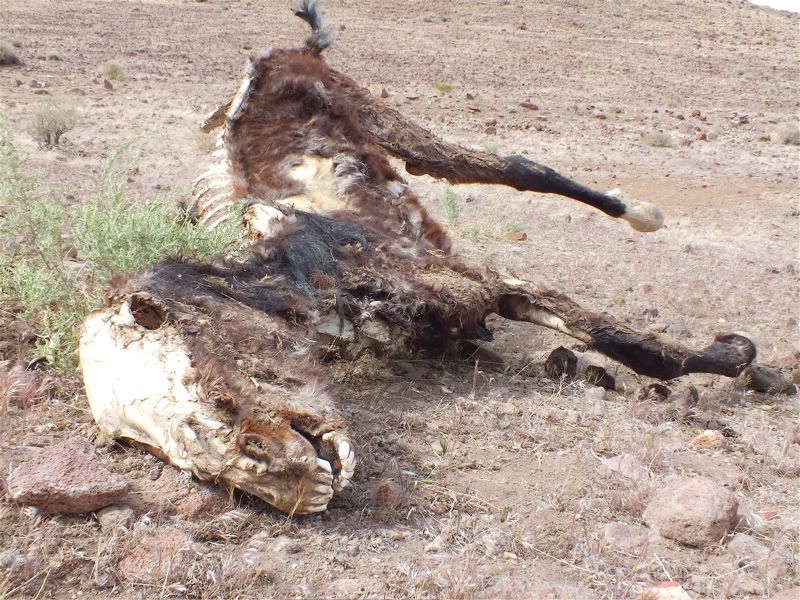 These are some snakes at a spot that I have been visiting for a few years. It's cool to be able to go back year after year and see the snakes using the same digs. I attribute being able to do this to the fact that I leave the snake hook at home and do my best not to interfere with them.
This snake is a good example. This photo was taken this spring.
Here is the same snake getting busy in the same exact spot last spring.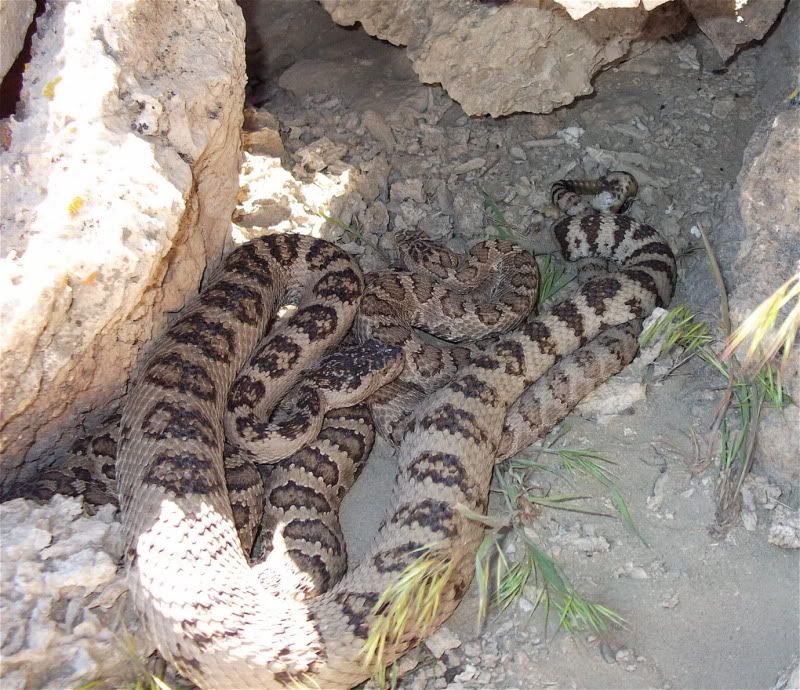 This is one of, if not the longest lutosus that I have seen.
This photo was taken at a site that has had much more direct interaction (pulling snakes out for photos mostly) from humans than the above. Three years ago I could see 15 to 20 snakes at this spot. This year I saw three.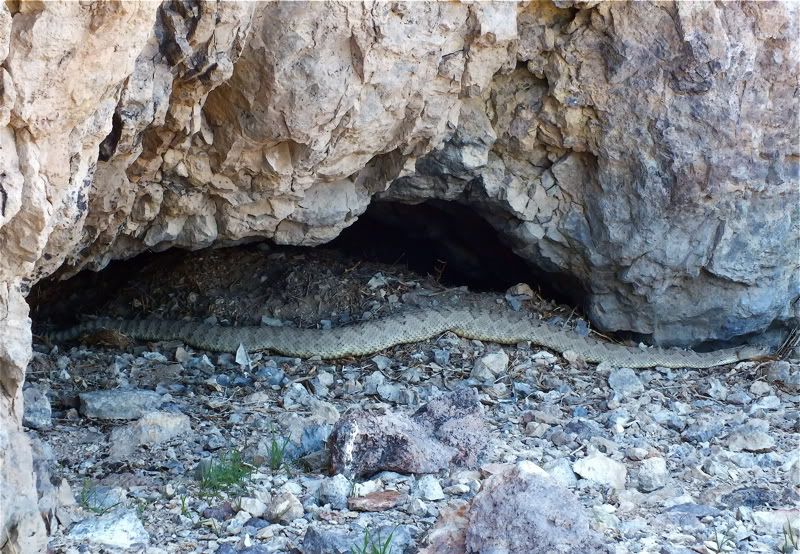 A Burrowing Owl that lives below the above site. One of the coolest birds IMO.
As much as I believe that a hands off approach with Rattlesnakes is the best thing for the snakes, I also realize that some things can not be understood without the use of a more hands on approach. That kind of interaction is probably best left to those with the education and tools to make something good come out of it.
The only people that I personally know like that are the good folks at the Great Basin National Park.
Bryan does an awesome job with his Kingsnake surveys. He and his group go out of their way to involve everyone in some very cool stuff during the event.
We were lucky to radio track some lutosus and standby while a transmitter was installed in another.
Meg taking the snakes pulse after the procedure.
Bryan doing some hands on education with some of the RMC members.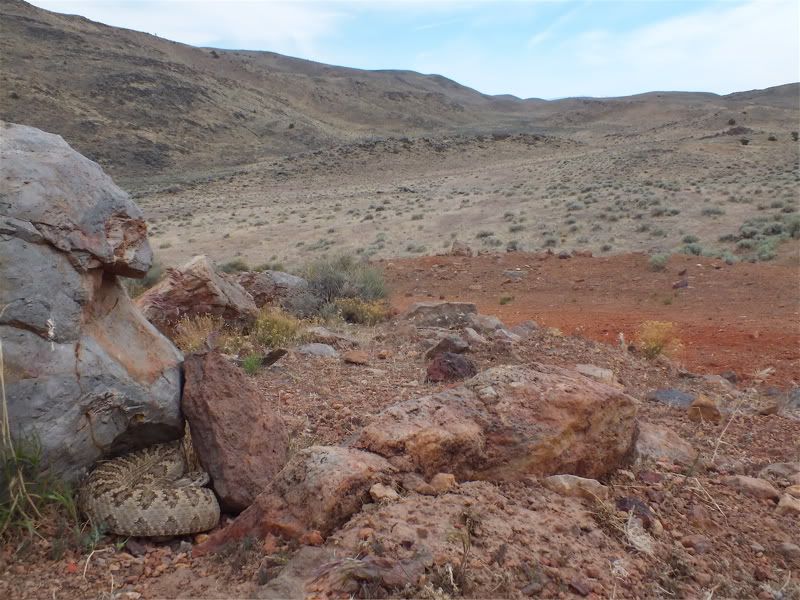 Hope everyone is having fun out there.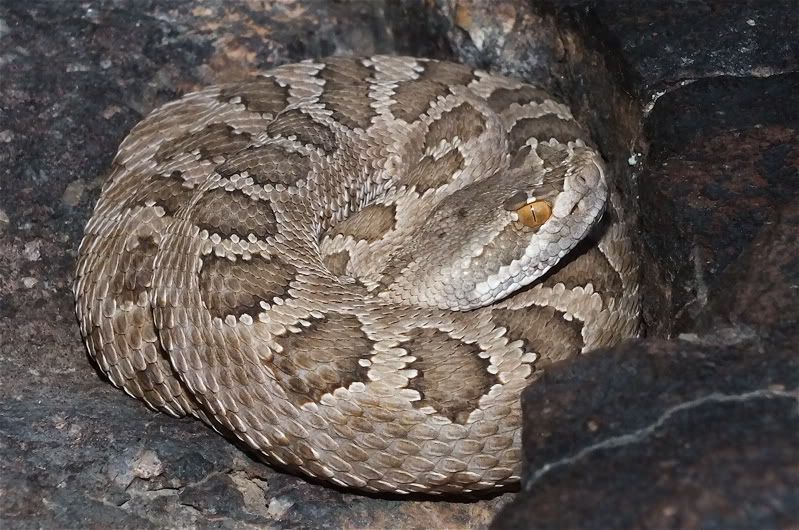 Take it easy,
Jason