three miserable-sleepless-cold-rain-storm nights battered by the wind and sheets of rain in the tent, and my phone got ruined in a puddle mid-tent but...perseverance equals results
I found a gila monster, two speckled rattlesnakes, a nightsnake, four ground snakes, four blackheaded snakes, some woodhouse's toads, lots of pacific treefrogs, eight desert tortoises, three Utah banded geckos, a desert collared lizard, a desert horned lizard, several spiny lizards, and lots of whiptails and side blotched lizards.
Banded Gila Monster (Heloderma suspectum cinctum)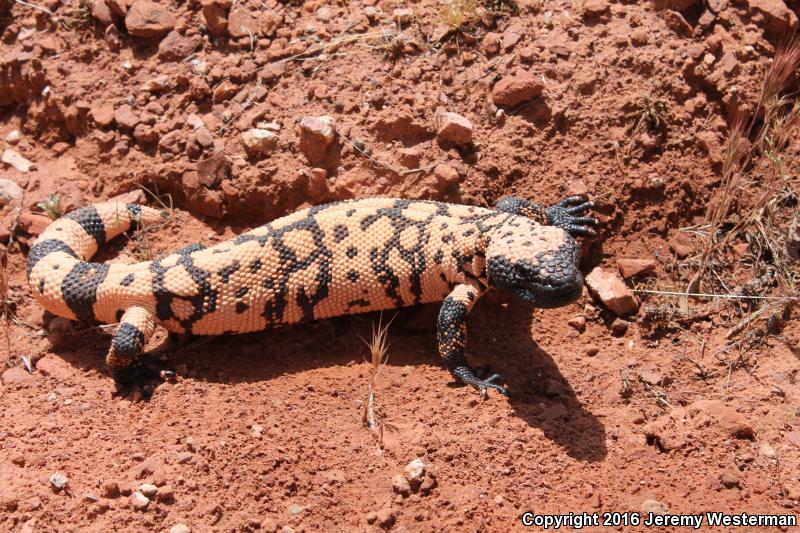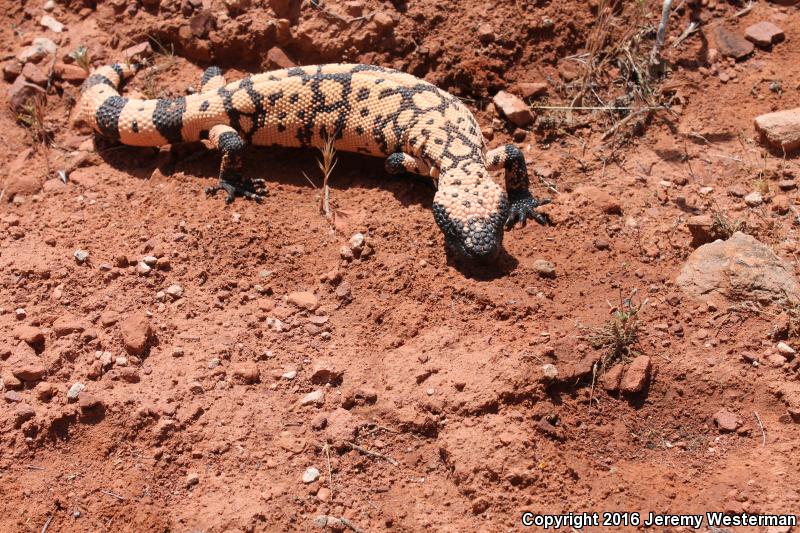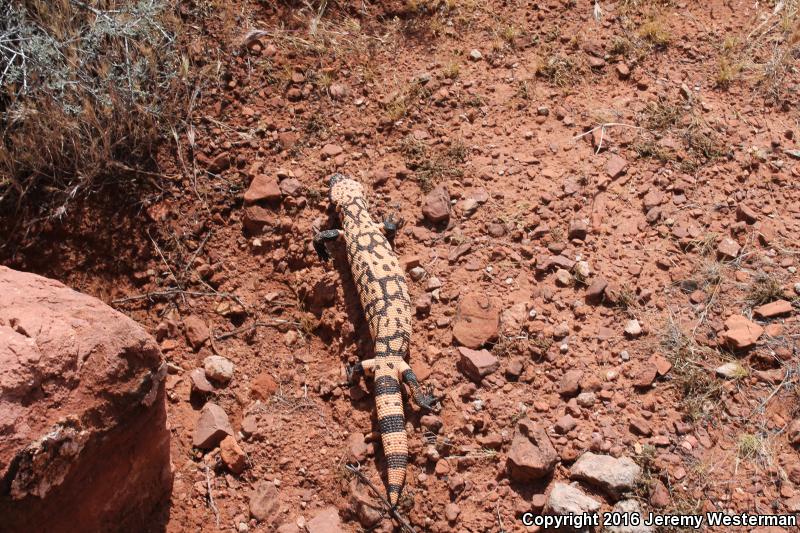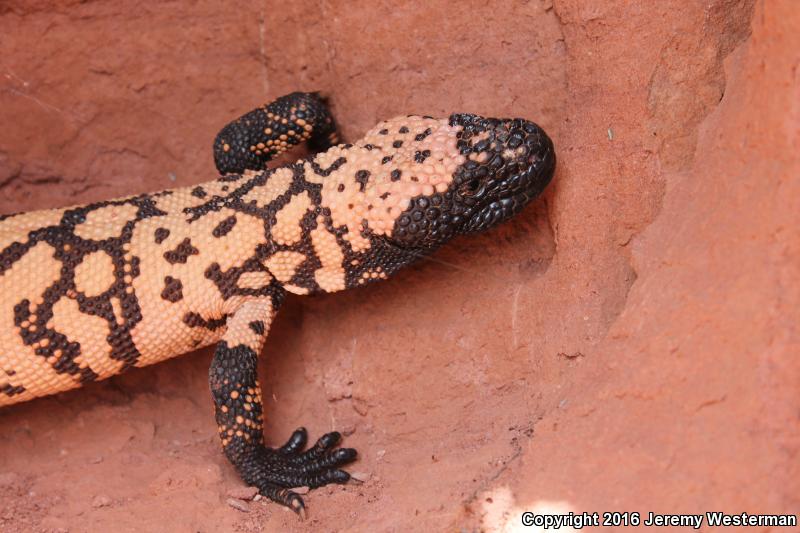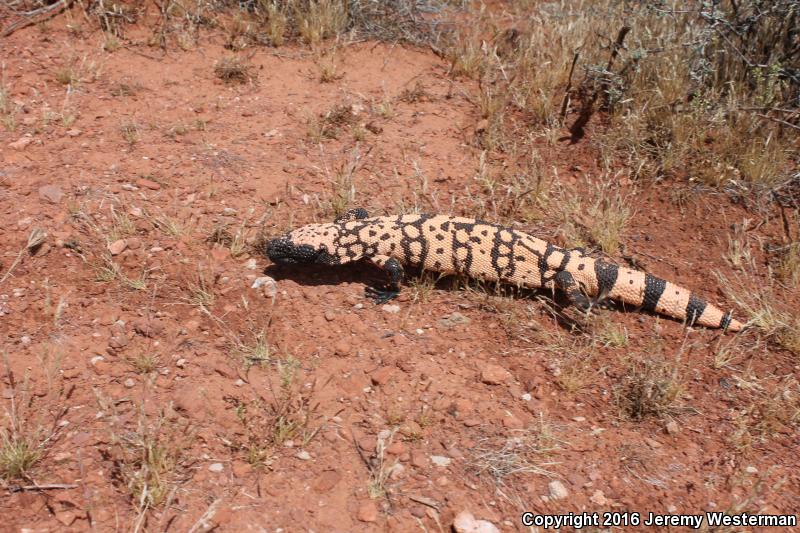 I know that the banded subspecies H. s. cinctum was sunk and synonymized with H.s. suspectum in
Amphibian & Reptile Conservation 7(1): 74–96.
Taxonomic reassessment and conservation status
of the beaded lizard, Heloderma horridum
(Squamata: Helodermatidae)
Randall S. Reiserer,Gordon W. Schuett, and
Daniel D. Beck
but the database still doesn't reflect that. I think they are waiting on SSAR to adopt the new nomenclature status.
Southwestern Speckled Rattlesnake (Crotalus mitchellii pyrrhus)
Two adults found within ten feet of each other. Hard Rain and wind all night, then passing showers with small breaks next morning/afternoon. found during intermittent showers/sun briefly peeking through. Snakes were very cold and sluggish, one retreated on my approach in slow motion unable to rattle, the other stayed coiled and never moved.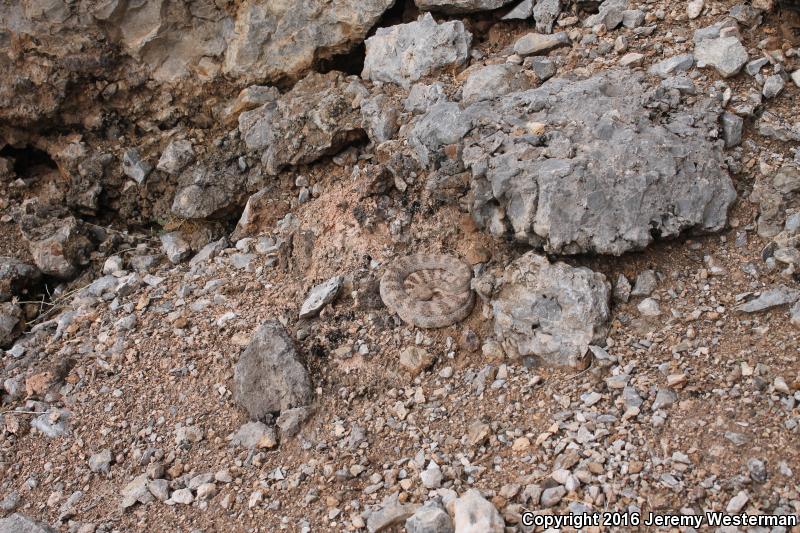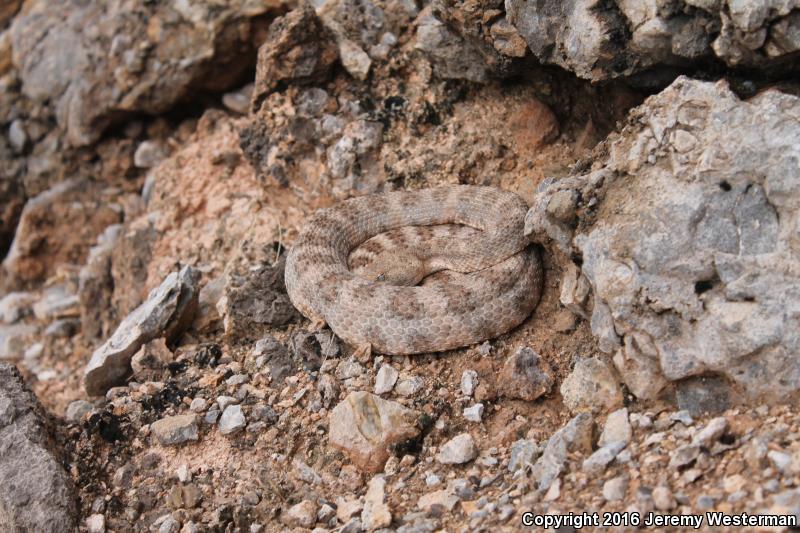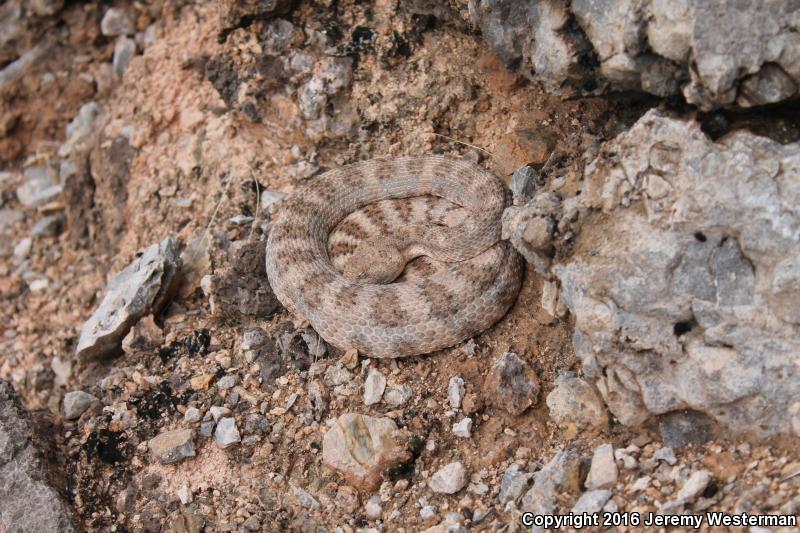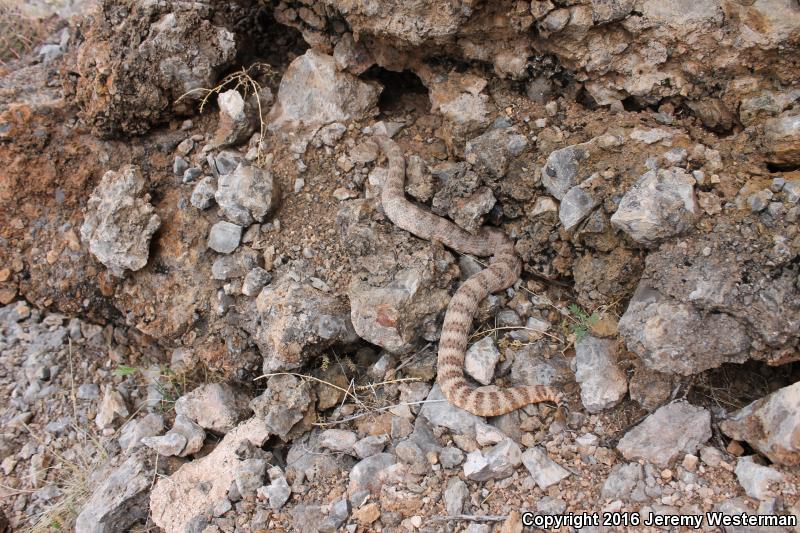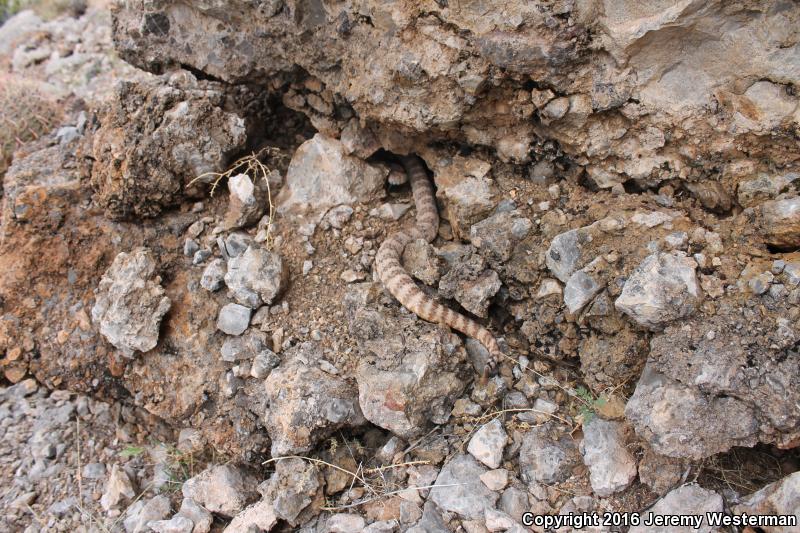 Snake #2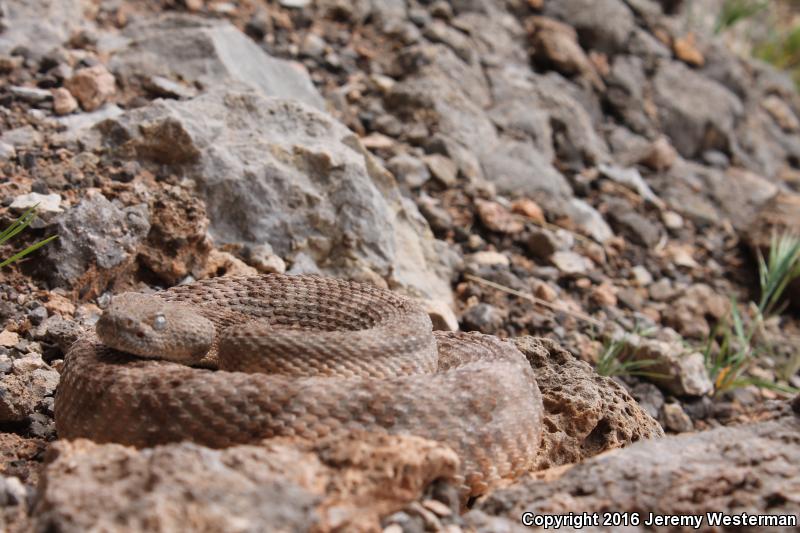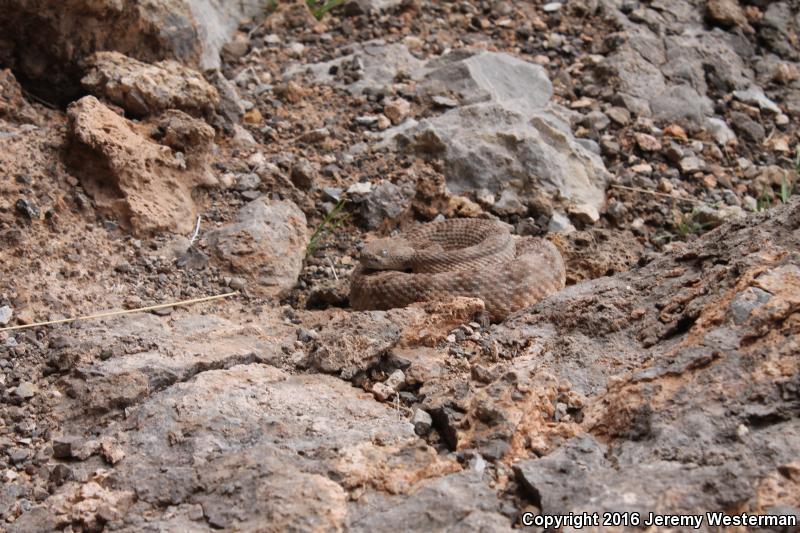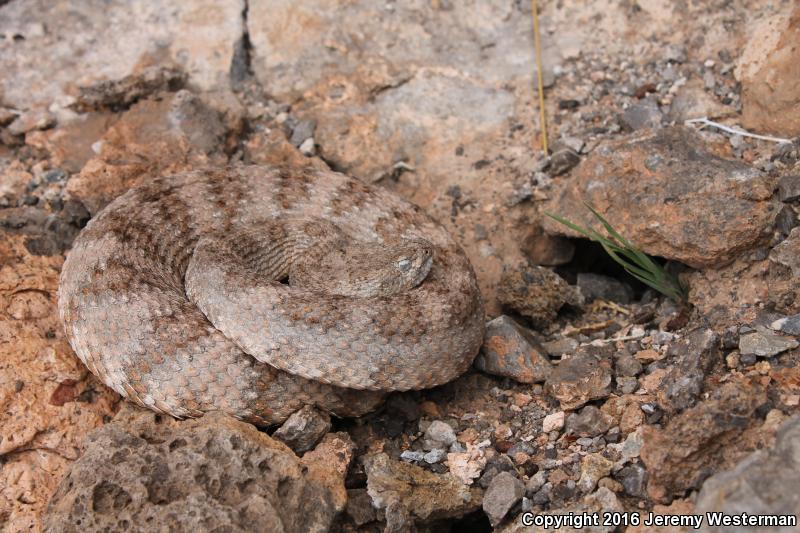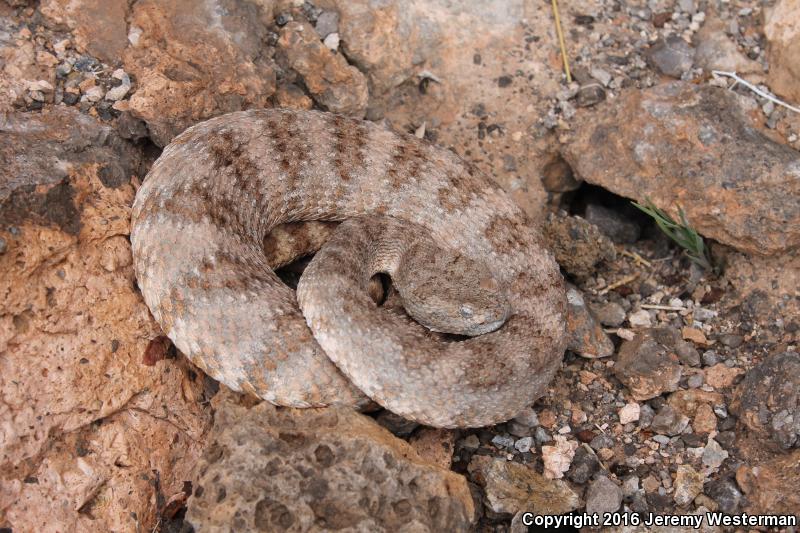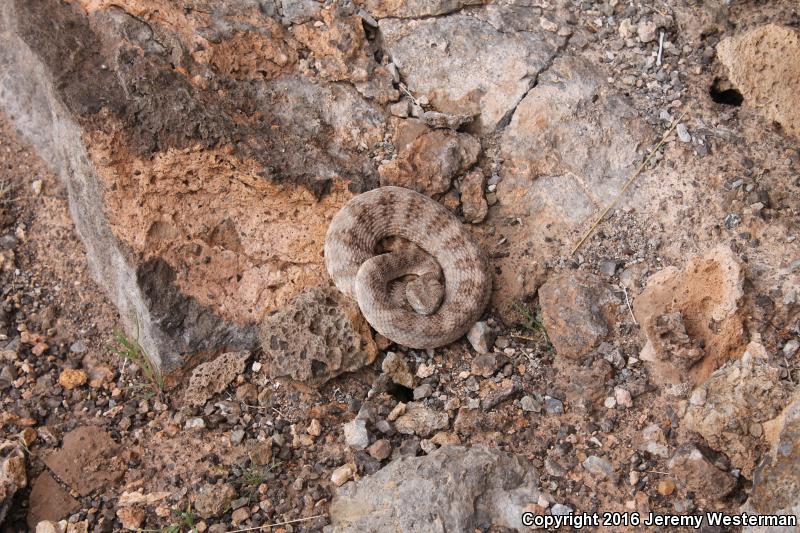 Again, the subspecies C. m. pyrrhus has changed, it was elevated to a full species C. pyrrhus in
Meik, J.M., J.W. Streicher, A.M. Lawing, O. Flores-Villela, and M.K. Fujita. 2015. Limitations of climatic data for inferring species boundaries: insights from Speckled Rattlesnakes. PLOS/One DOI:10.1371:1-19.
Desert Nightsnake (Hypsiglena chlorophaea deserticola)
found under loose bark on an old stump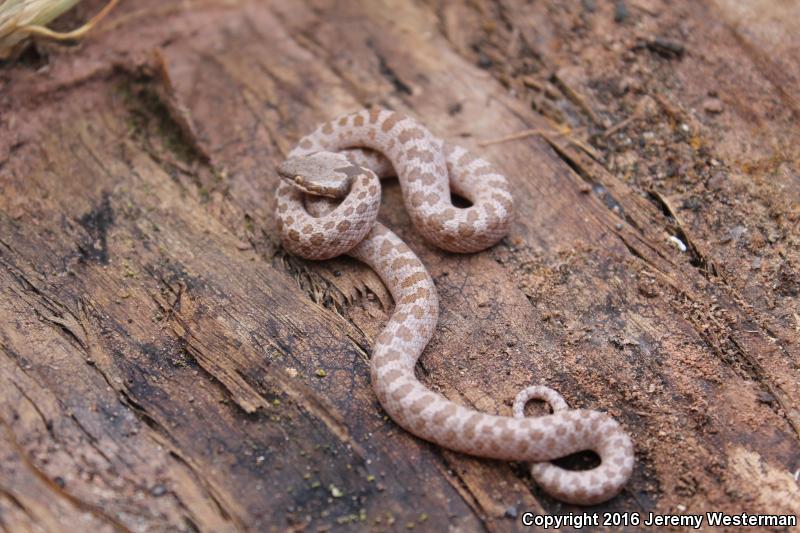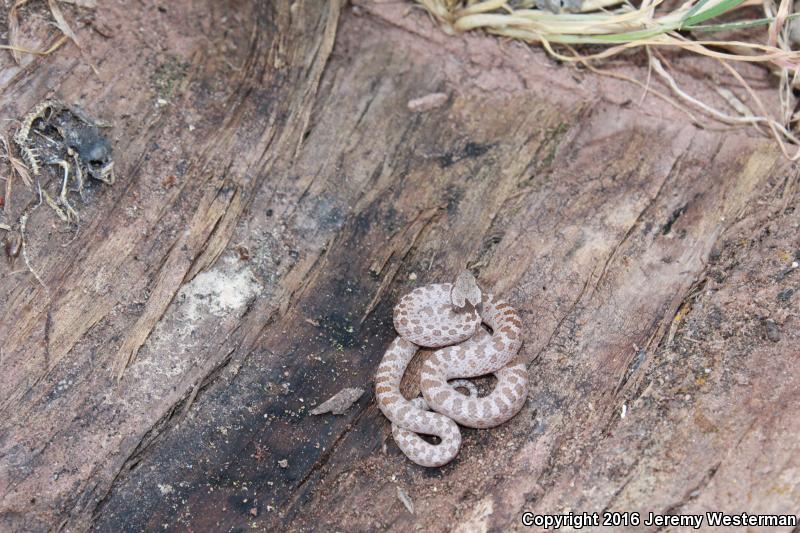 Variable Groundsnake (Sonora semiannulata semiannulata)
Found four Ground snakes by flipping
Snake#1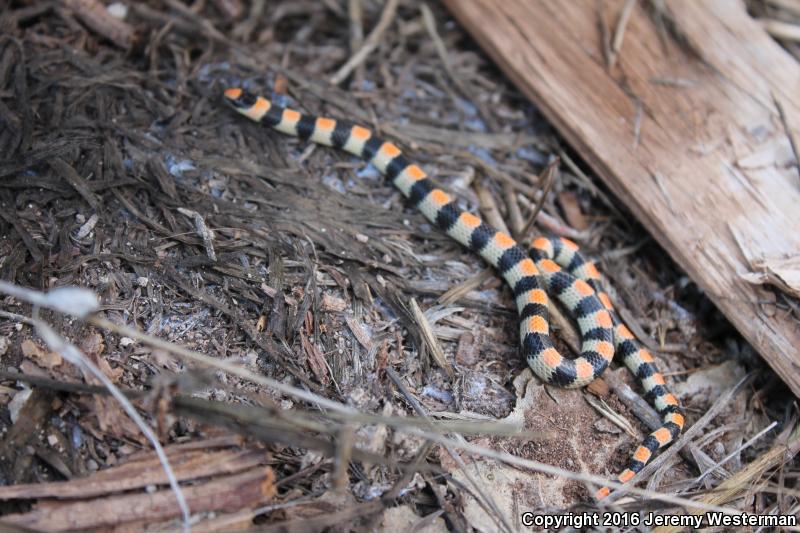 Snakes#2&3 double flip under a basalt lava rock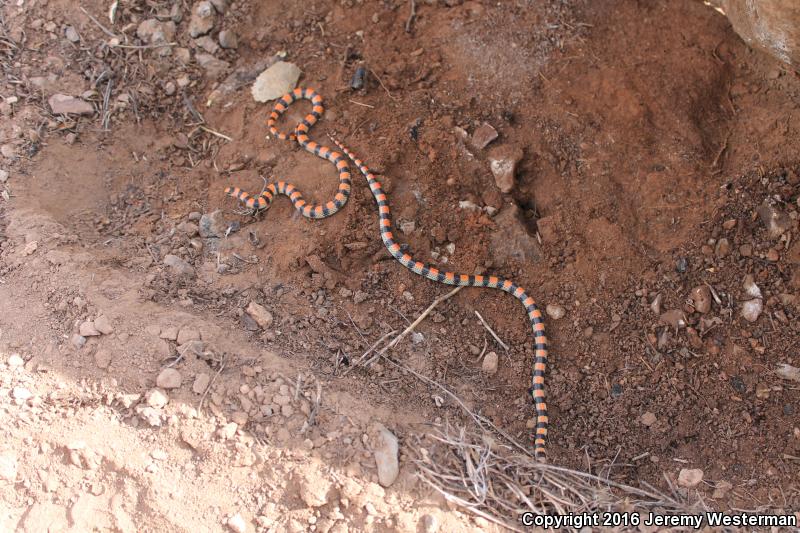 snake#4 in shed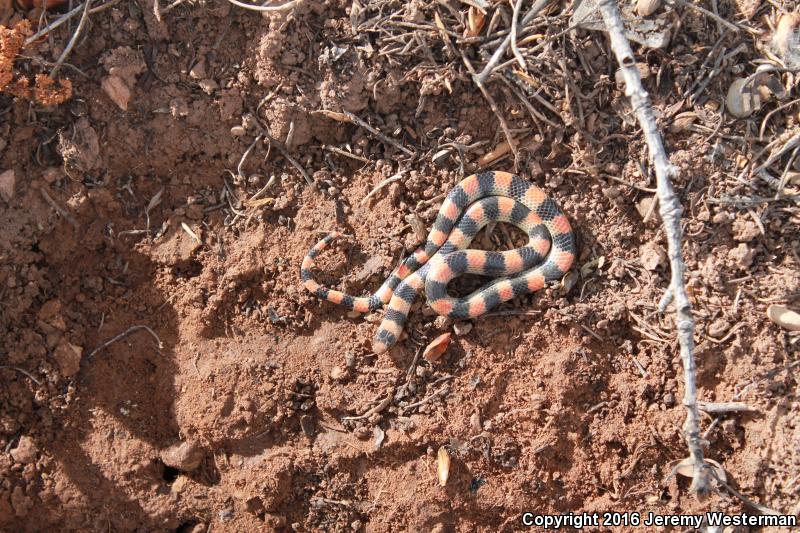 Smith's Black-headed Snake (Tantilla hobartsmithi)
Found four of these, a lifer for me. Sweet.
Snake#1 my lifer, what a beauty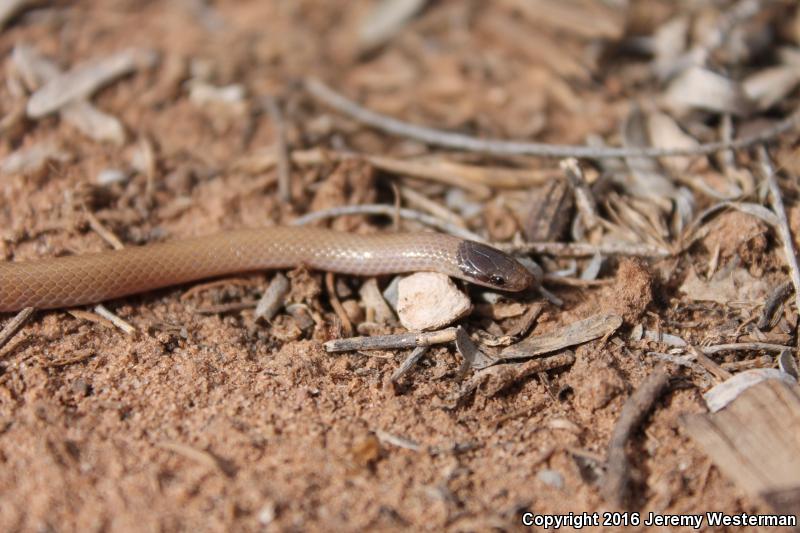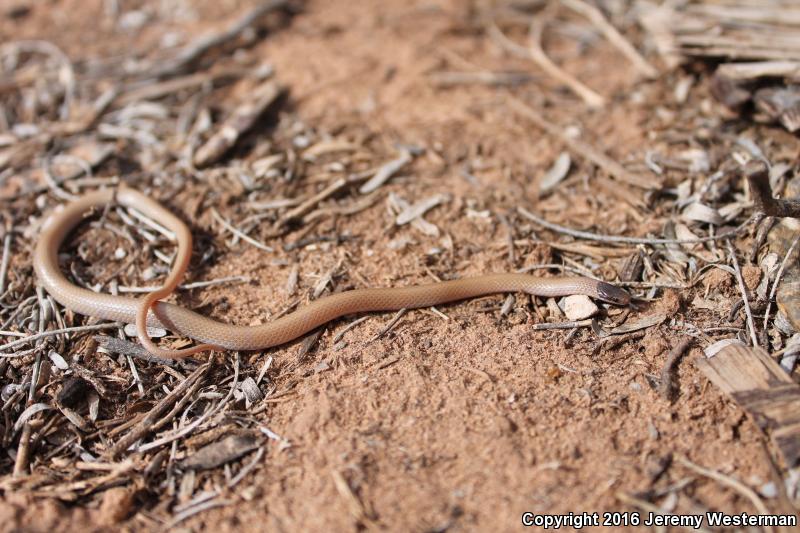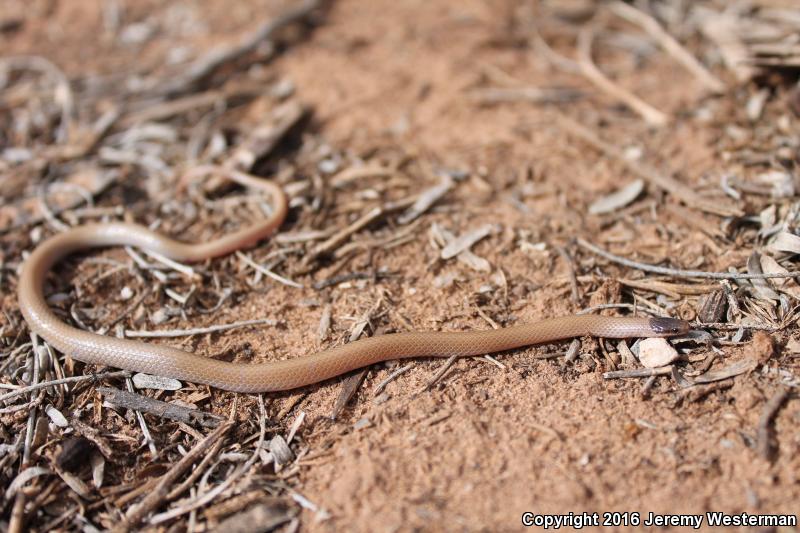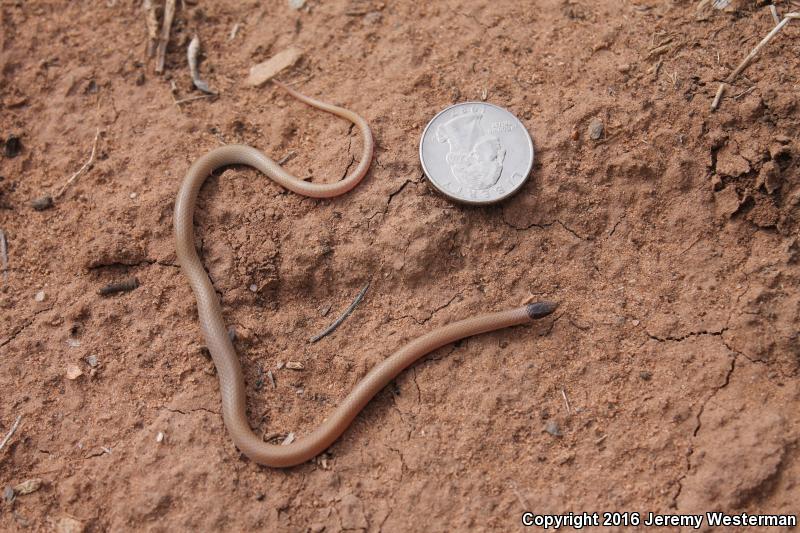 Snake#2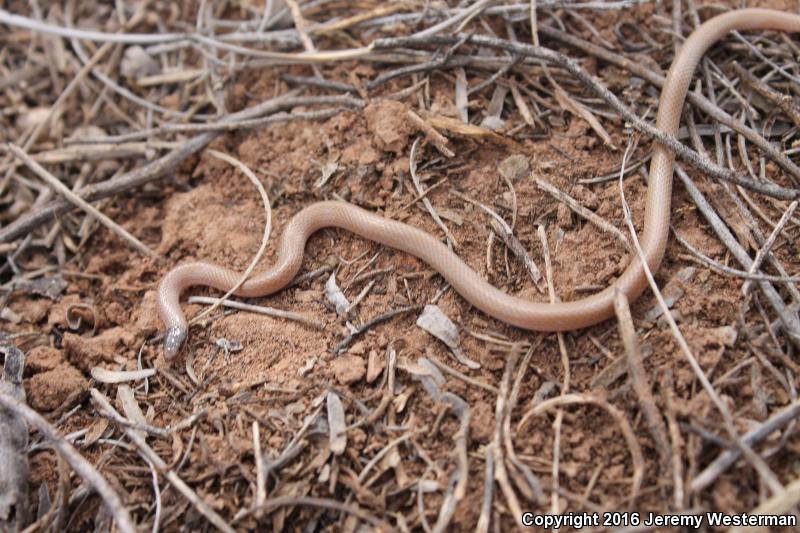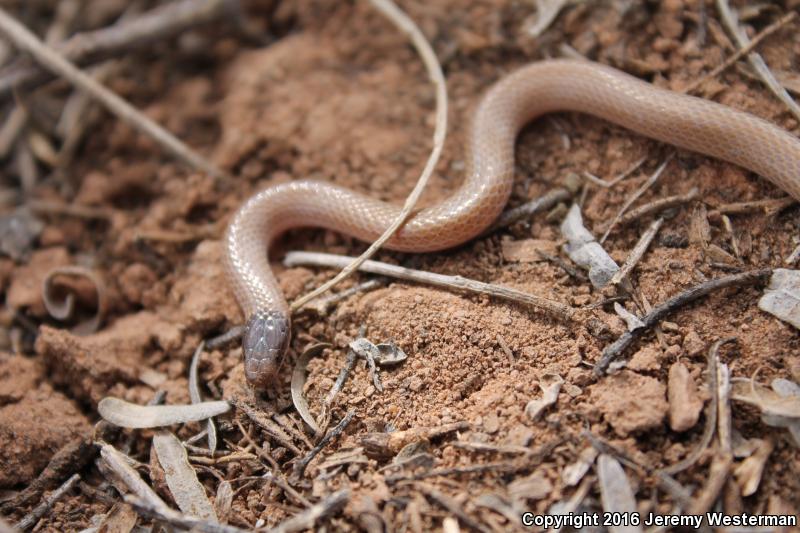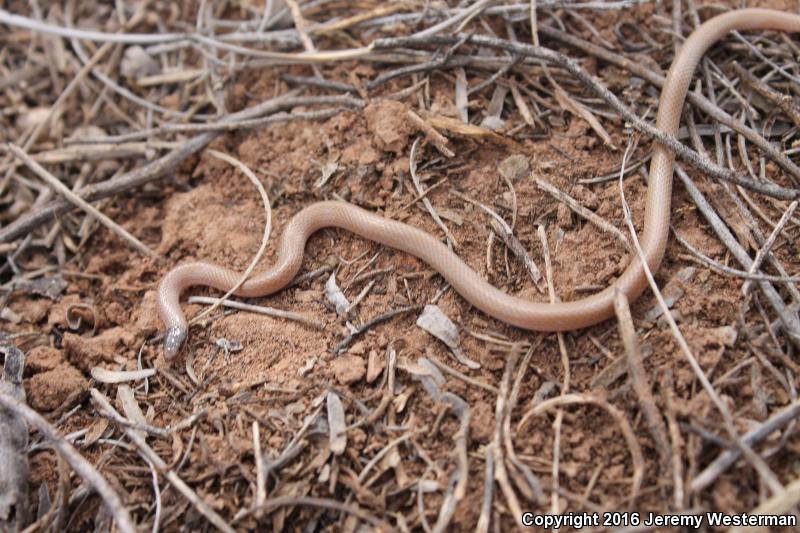 Snake#3&4 double flip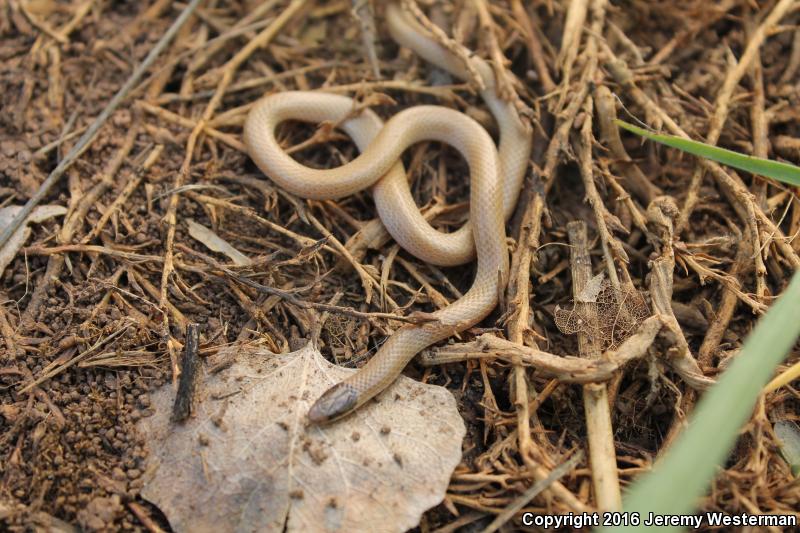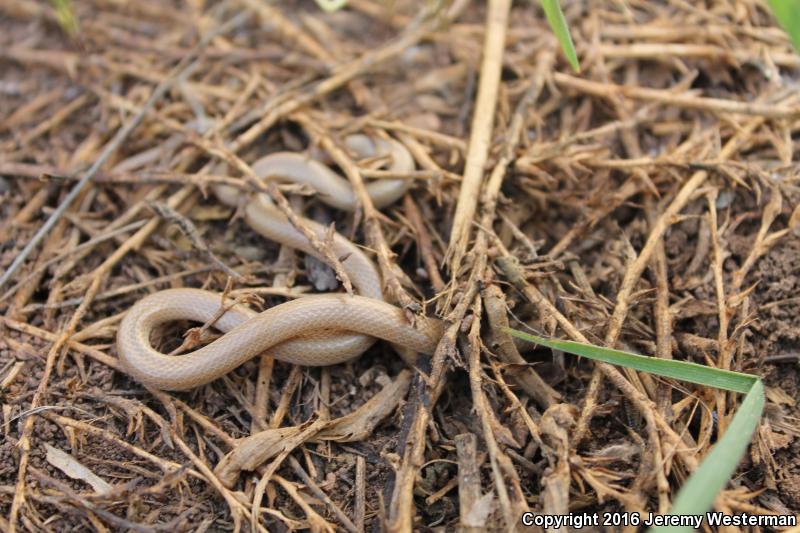 Desert Tortoise (Gopherus agassizii)
found eight including several hatchlings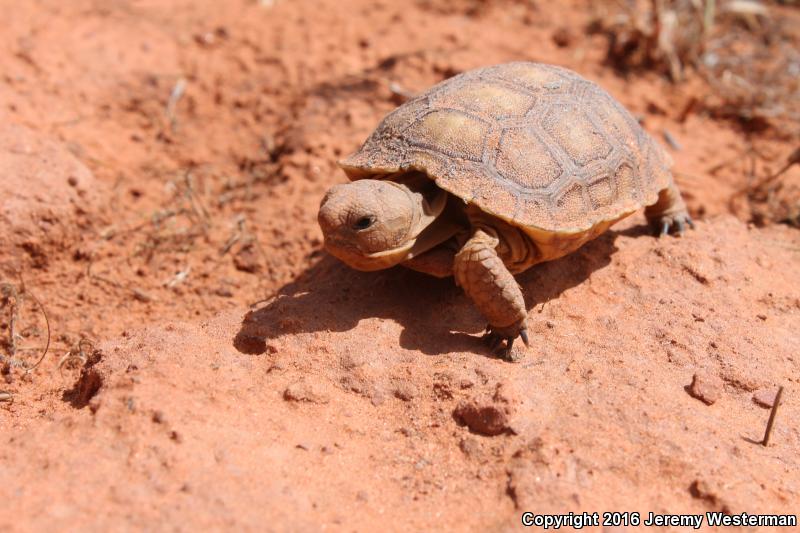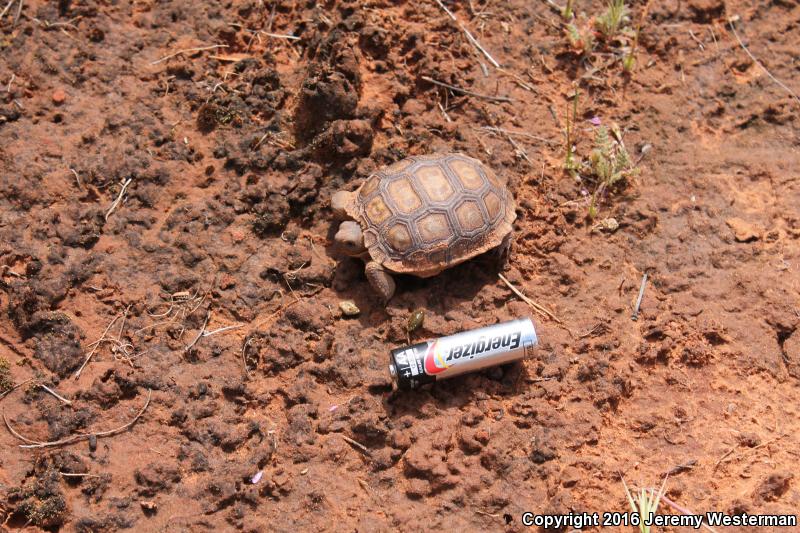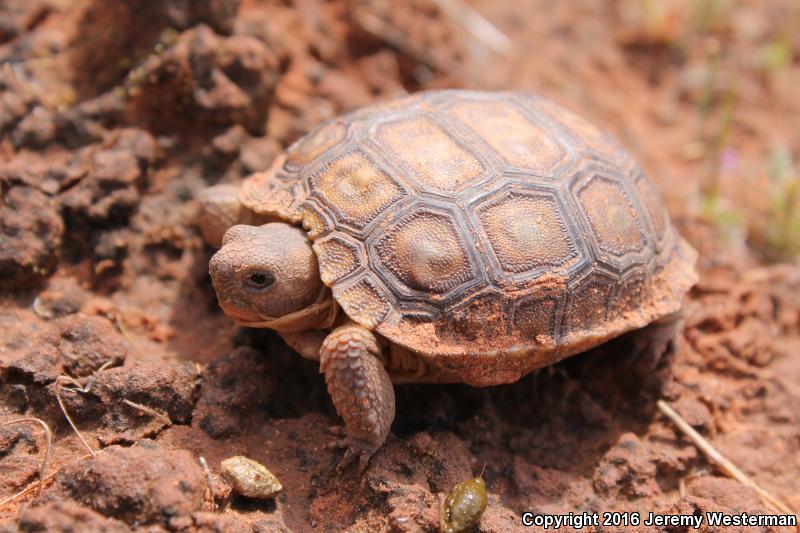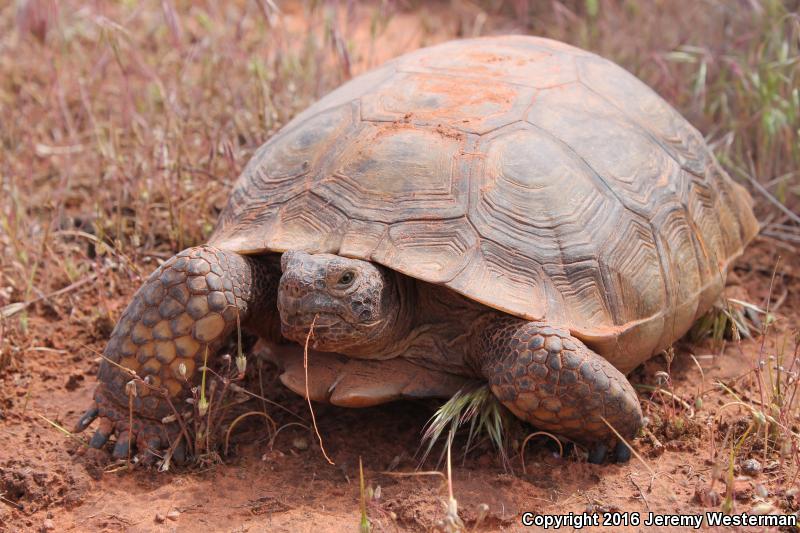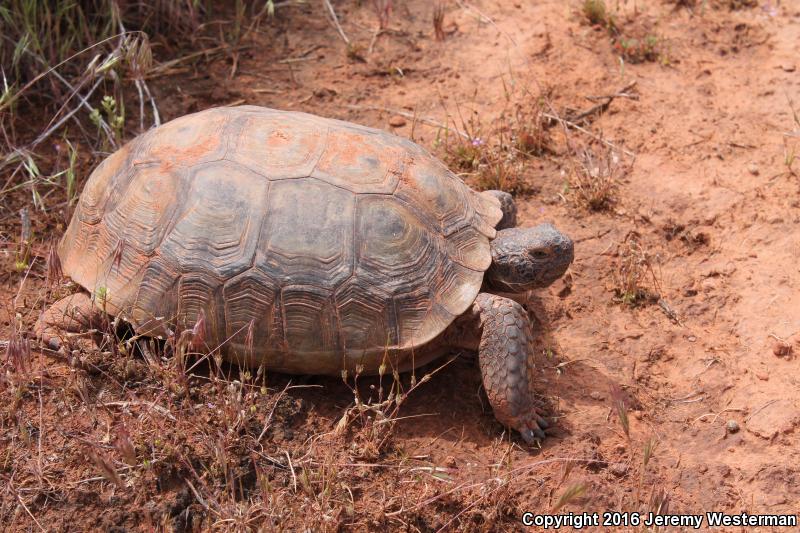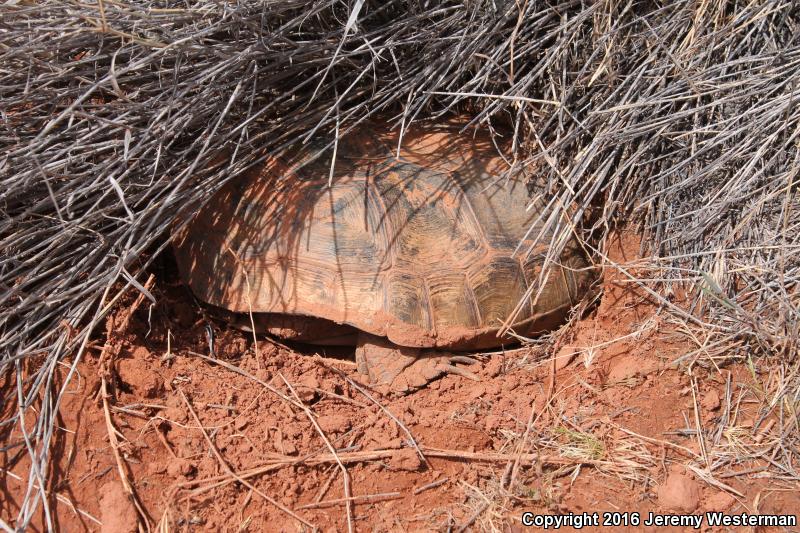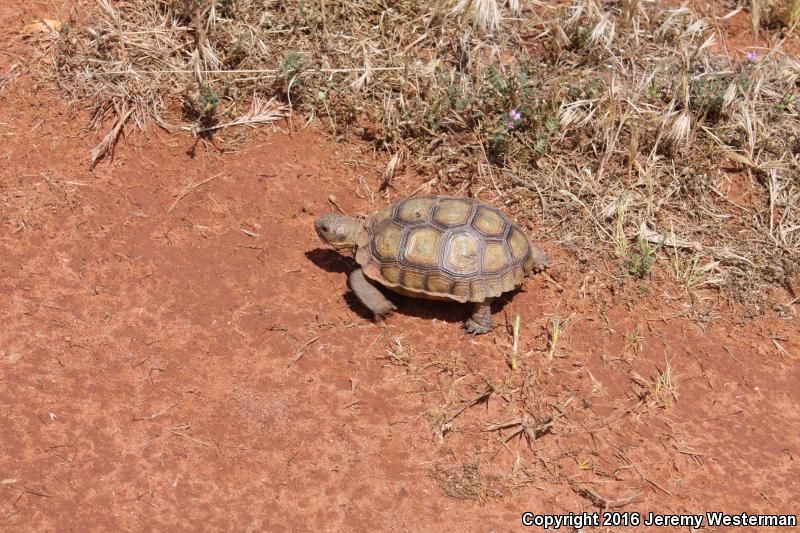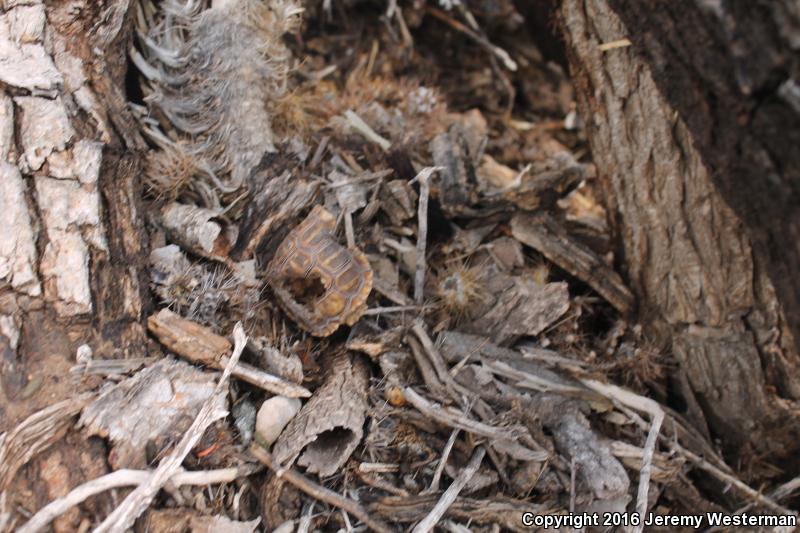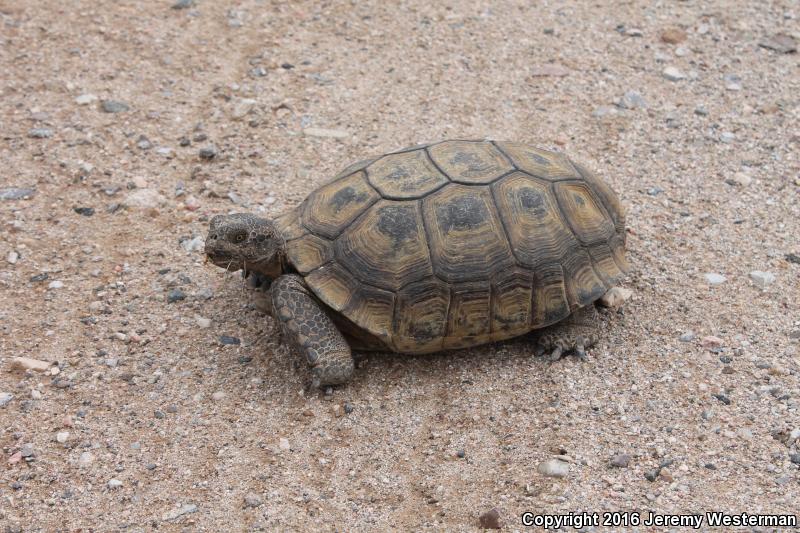 Utah Banded Gecko (Coleonyx variegatus utahensis)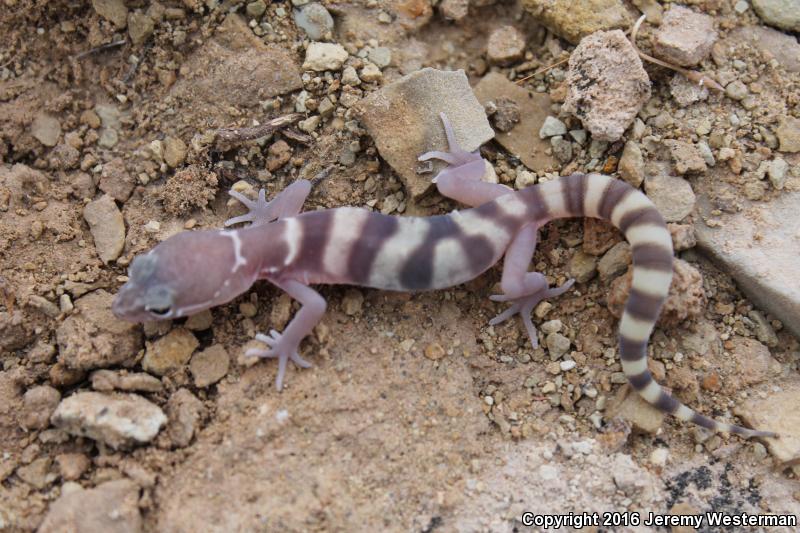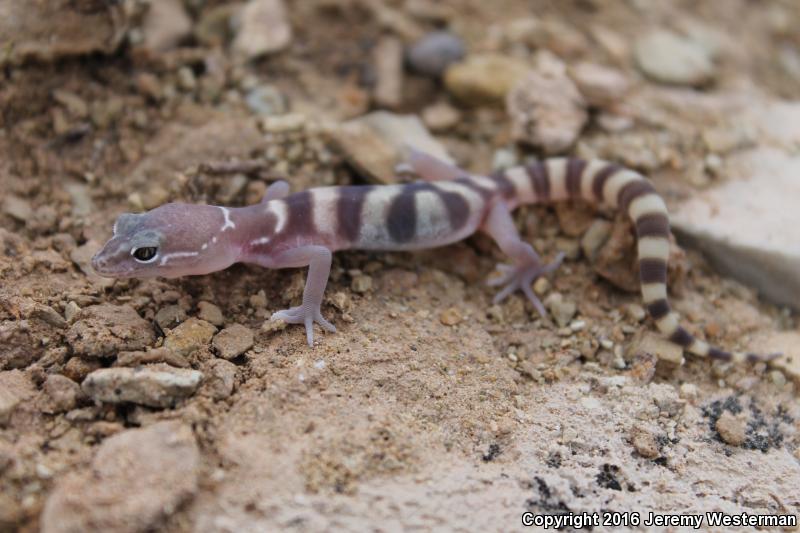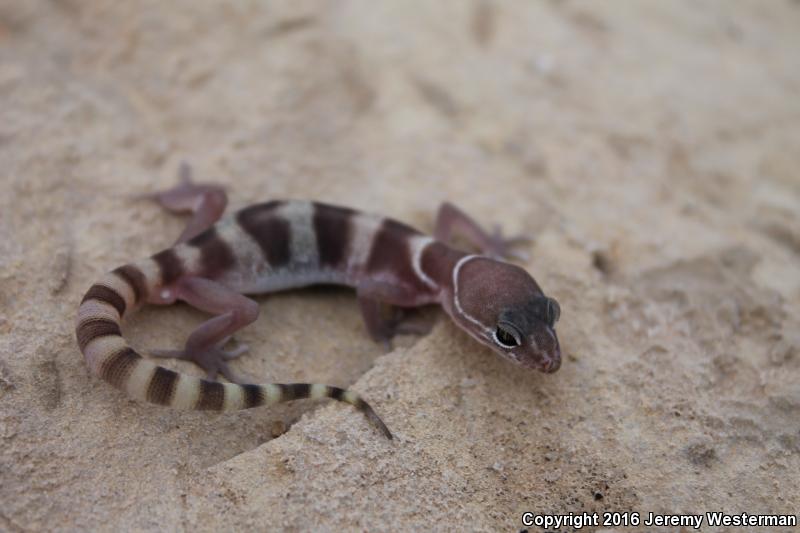 Pacific Treefrog (Pseudacris regilla)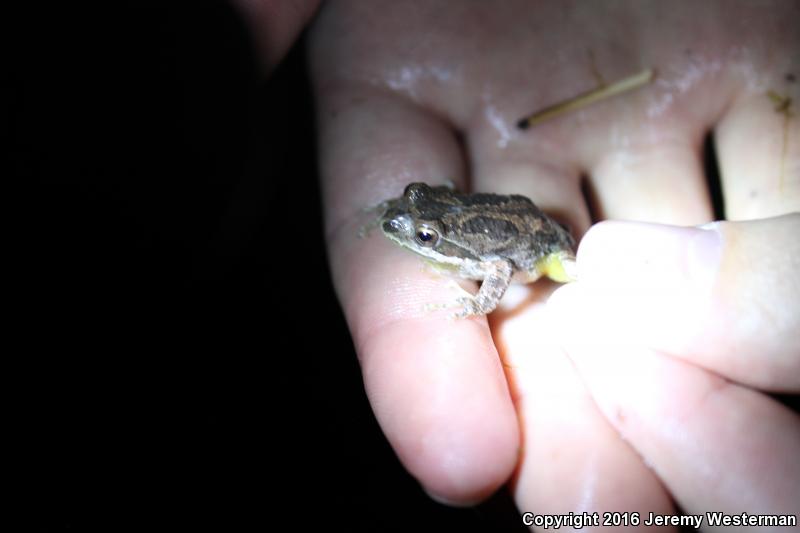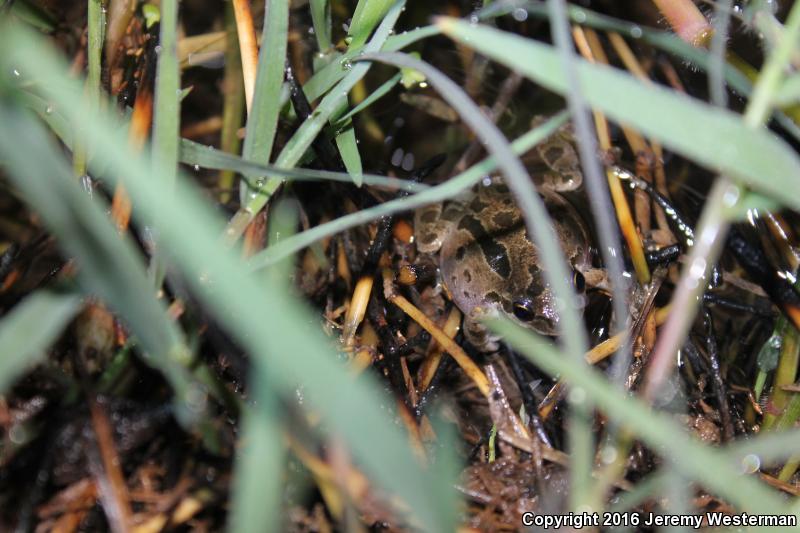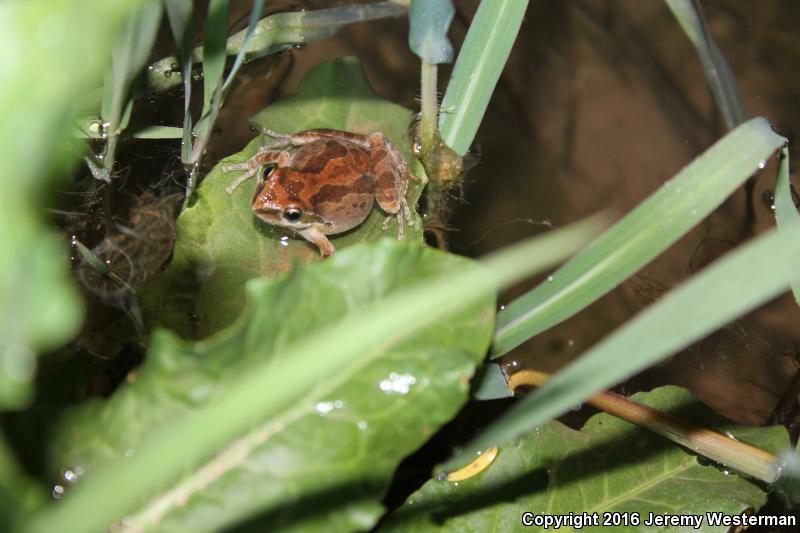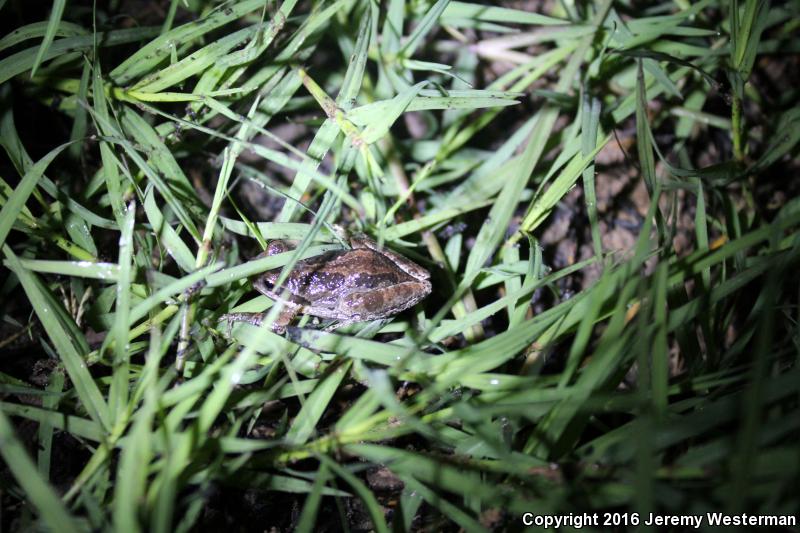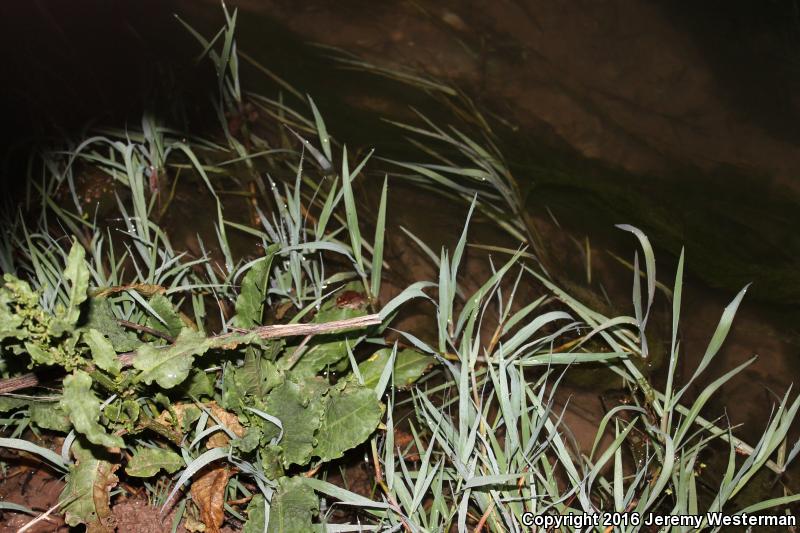 Woodhouse's Toad (Anaxyrus woodhousii woodhousii)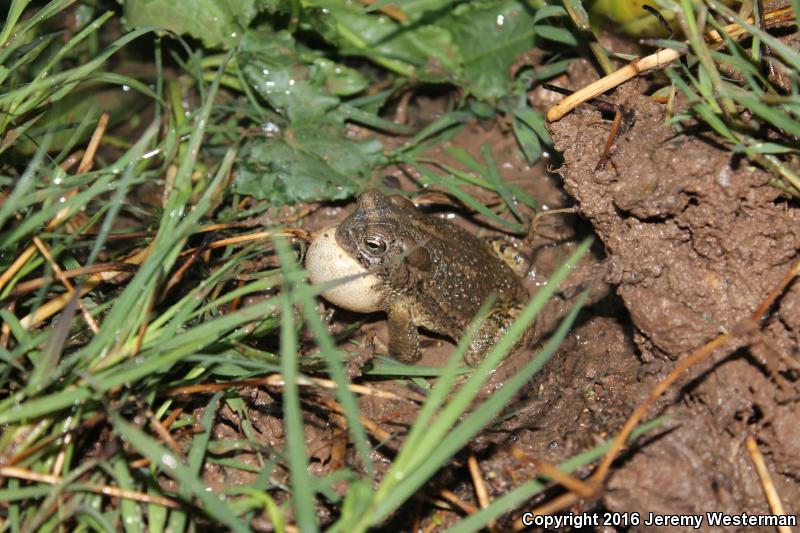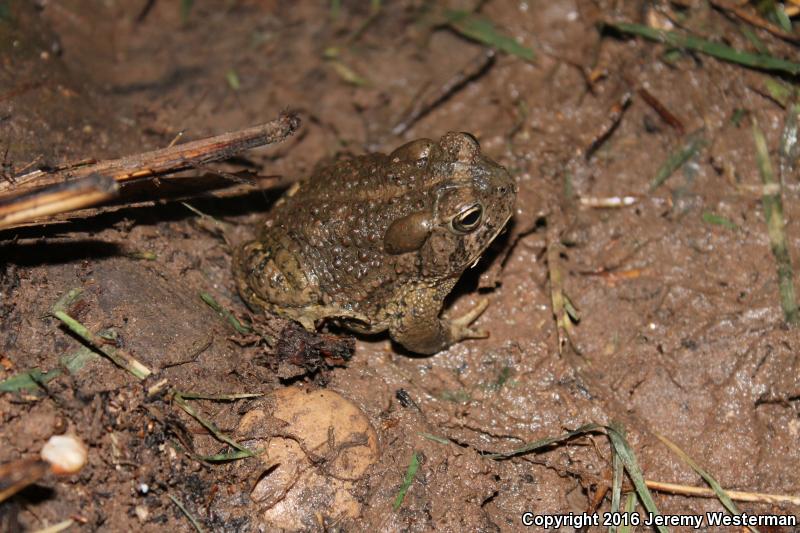 Southern Desert Horned Lizard (Phrynosoma platyrhinos calidiarum)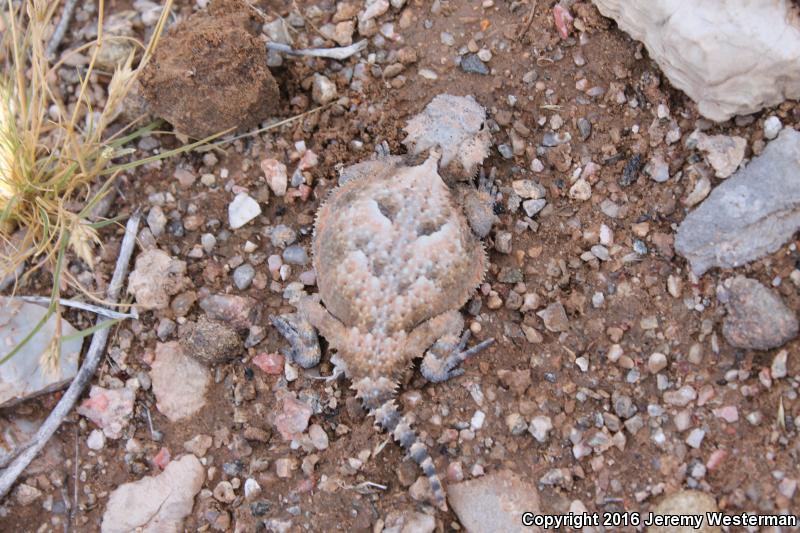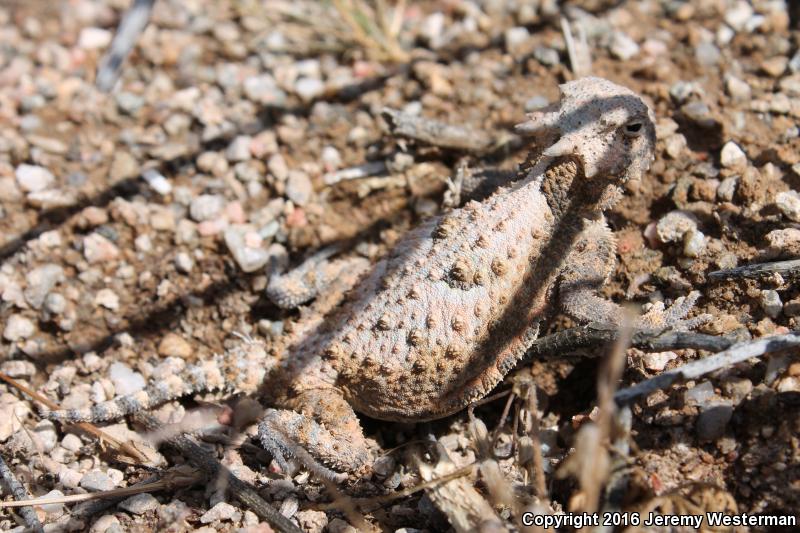 Great Basin Collared Lizard (Crotaphytus bicinctores)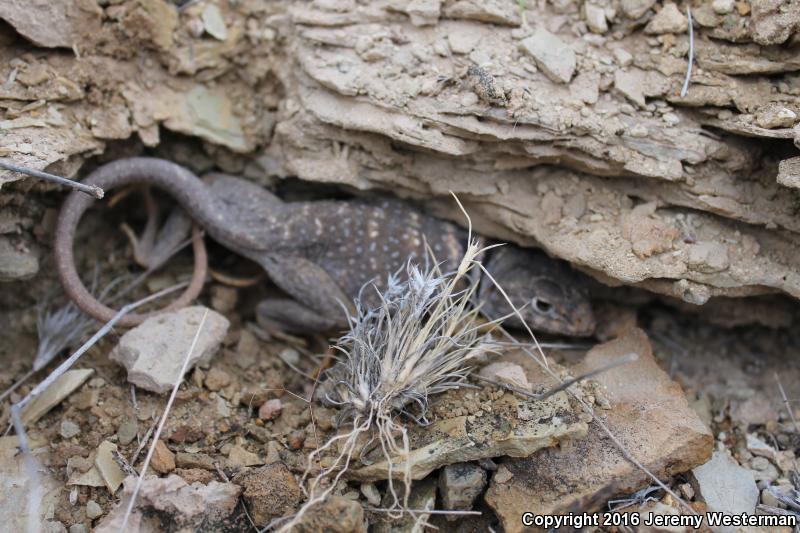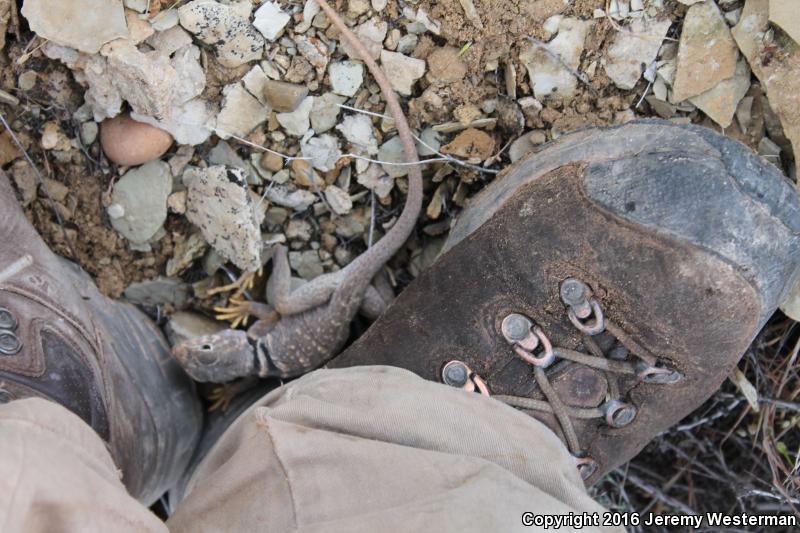 Yellow-backed Spiny Lizard (Sceloporus uniformis)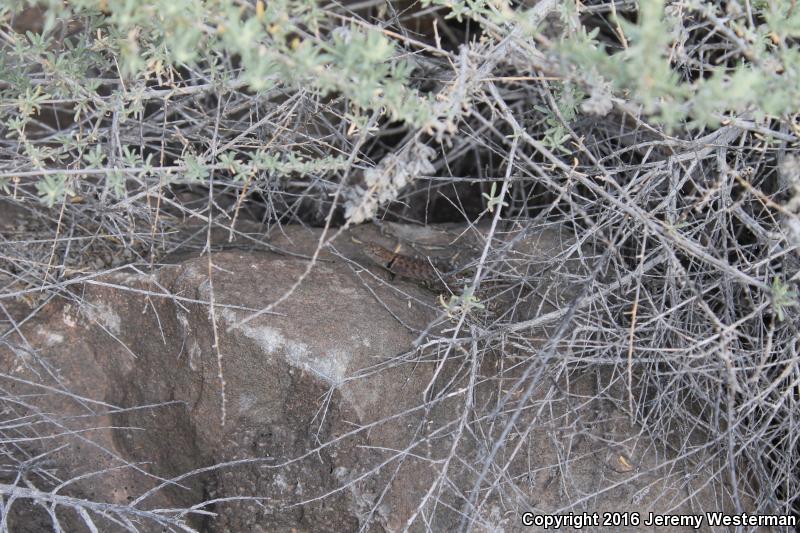 Northern Whiptail (Aspidoscelis tigris septentrionalis)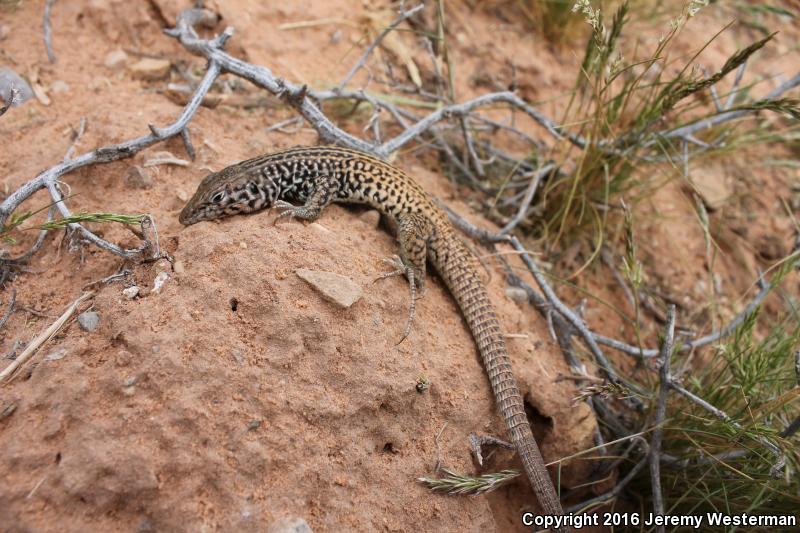 Western Side-blotched Lizard (Uta stansburiana elegans)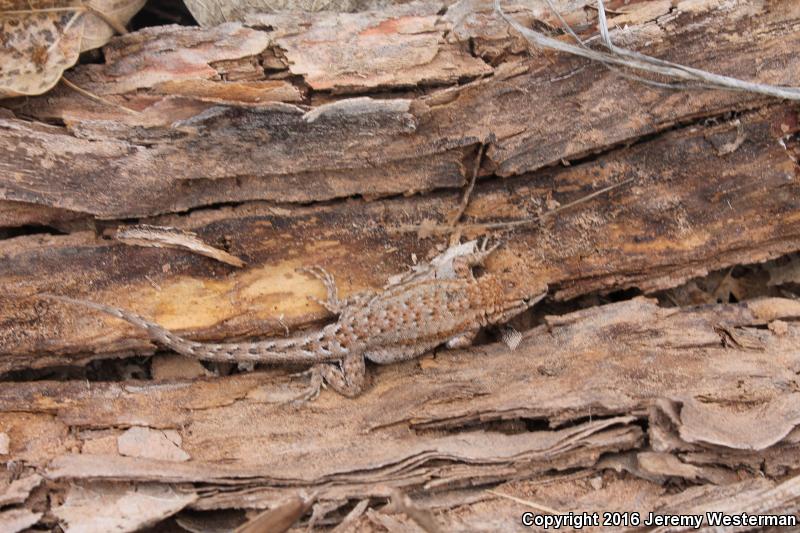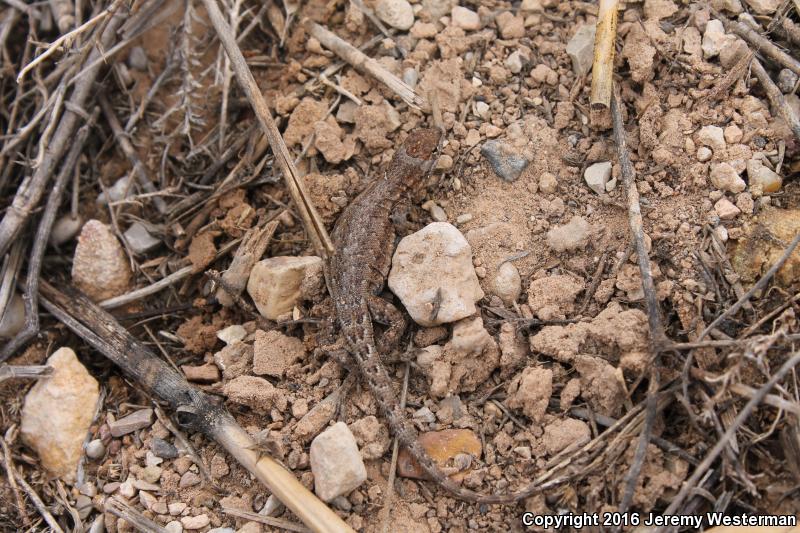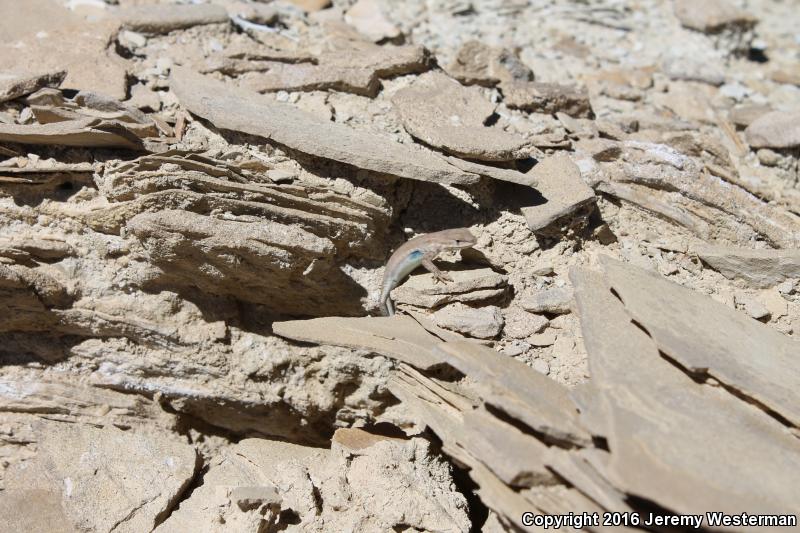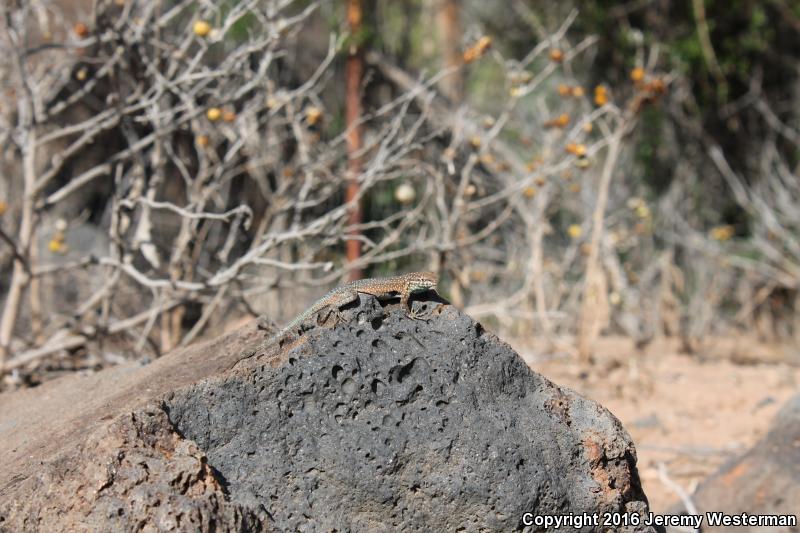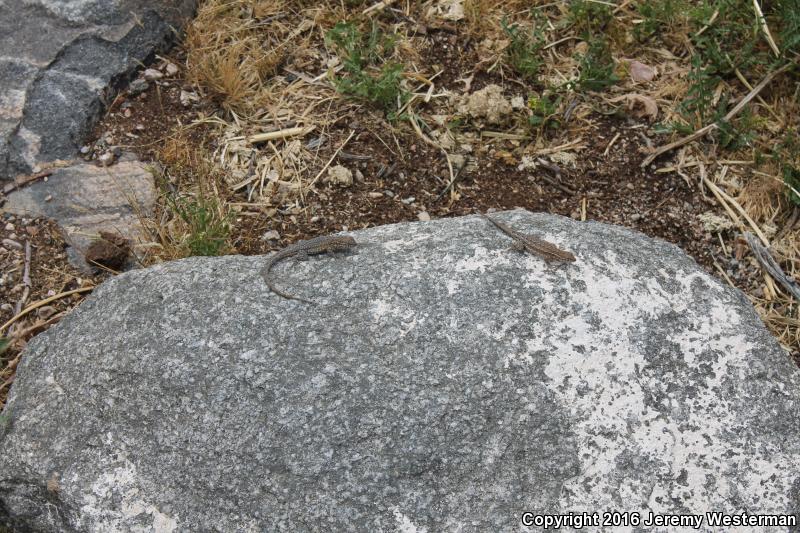 some finds earlier this year
Wandering Gartersnake (Thamnophis elegans vagrans)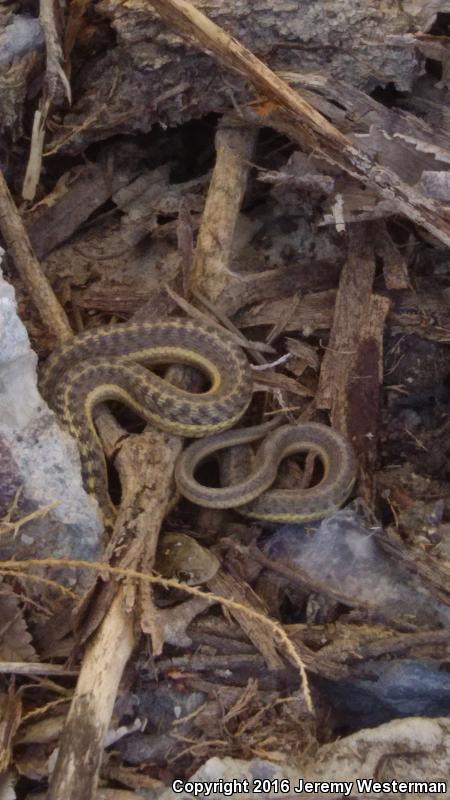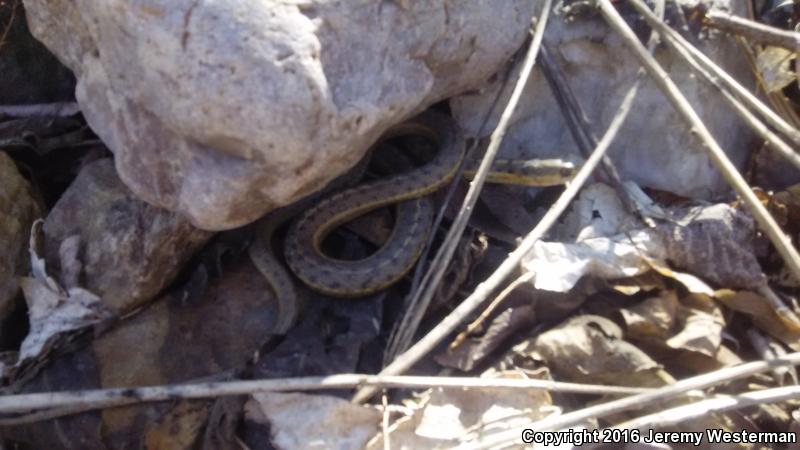 Red-eared Slider (Trachemys scripta elegans)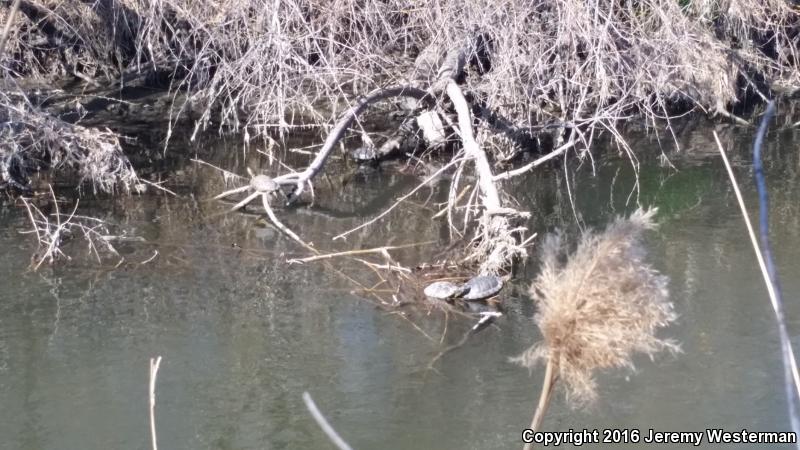 I'm not off to a bad start so far this year