I'm a proud owner of a VDT shirt. VDT = Vehicle Demolition Team (Vehicles must be damaged while herping).
Some examples of VDT: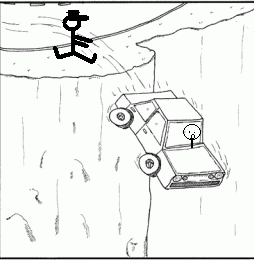 Reenactment of Joe pushing my car off an embankment while looking for herps
How to get back up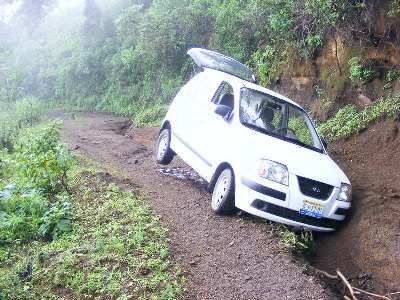 Eli's rental car in Mexico
Eli's car after big boulder rolled off the side of a hill while road cruising and smashed it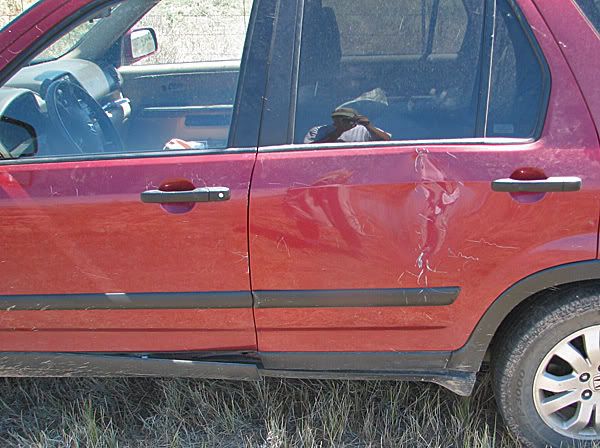 Damage to side of my Honda from embankment trip, it still makes funny noises when I take a sharp left turn.
Other's are older and wiser than I am, they use rental cars as their entry into the VDT (with the exception of Tim's missing bumper trick last year out east).