Joseph S. wrote:
Just wondering what you guys hope to produce/try for this year. Feel free to post photos and tips!

For me it is mostly groups of animals missing males unfortunately. So it looks like.

Northern blue tongue skinks(first successful lock up yesterday)

Poss...African eggeating snakes?(anyone know where to get a male?)
and gargoyle geckos...
I plan on producing many different types of Honduran milksnake morphs, Outer Banks kingsnakes (L.g.sticticeps), Florida kings (high-yellow strain), Some newly-discovered locality-specific "moonshine" ratsnakes (either an extreme form of hypo or t-plus albino gene?), and also breed a very unique whacky-looking locality W/C corn male in hopes of proving the crazy aberrant gene hereditary in the future. My pair of Blanchard's milksnakes (L.t.blanchardi) (extremely rare in
any
collection) should go next year that were sired by a patternless male captured just outside of Quintana Roo, Mexico on the Yucatan Peninsula. And I'll be growing up my 2011 pair of the
ONLY
known authentic bloodline known to exist in the U.S. or Europe central Guatemalan milksnakes (
L.t.abnorma
) for future propagation as well.
Here's one of the best of the best adult ghosts (Marc Bailey line) that I bred to the best extreme hypo Honduran for my "extreme ghost" project.....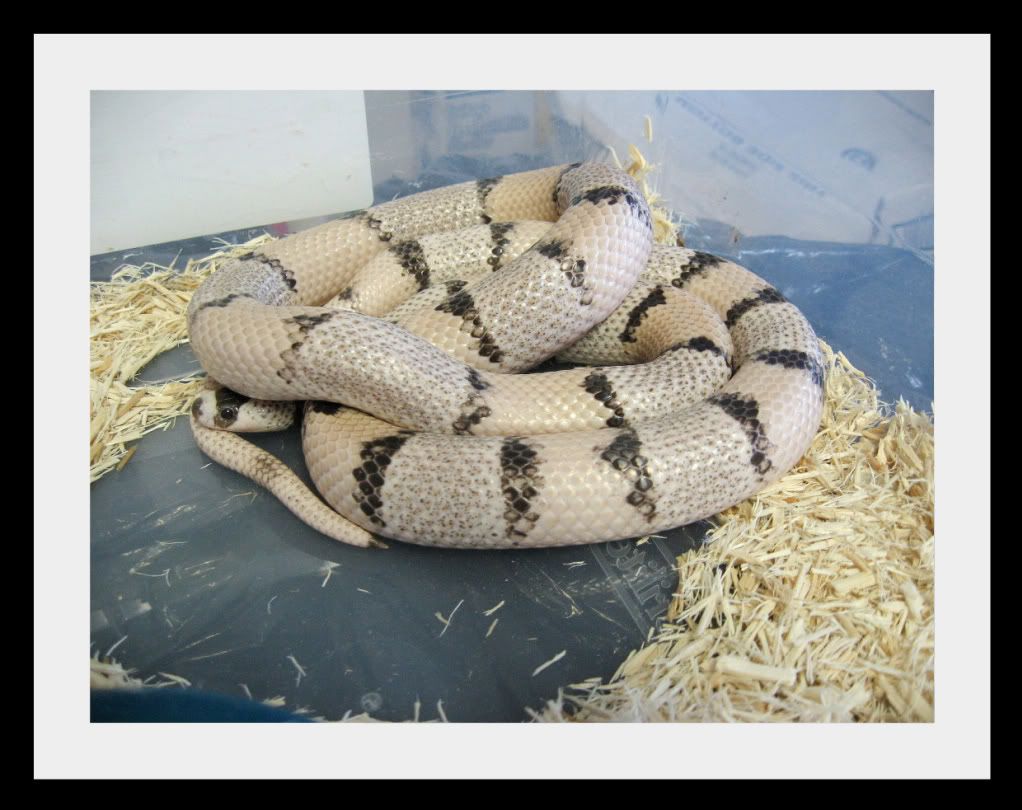 Same snake as a tiny hatchling in 2007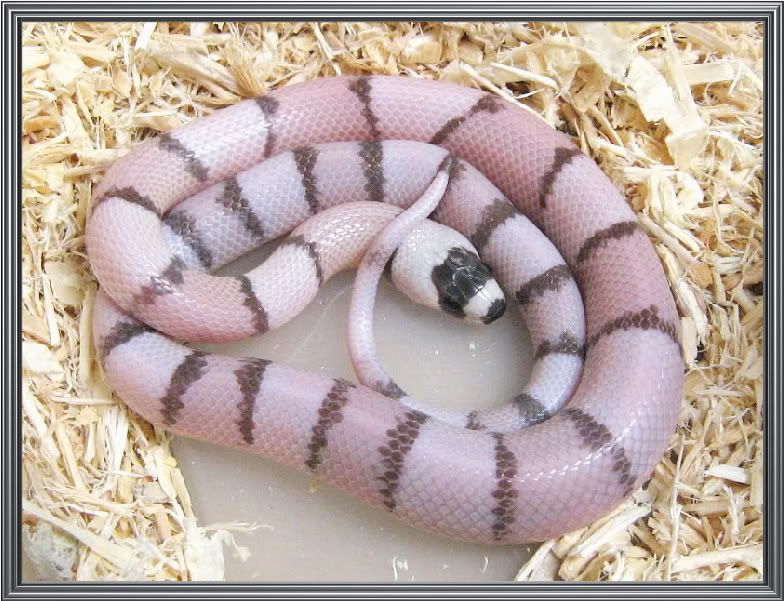 The extreme hypo sire I produced in 2009 that bred with the above female ghost. They later produced some gorgeous hypo het anery's for the extreme ghost project I'm working on.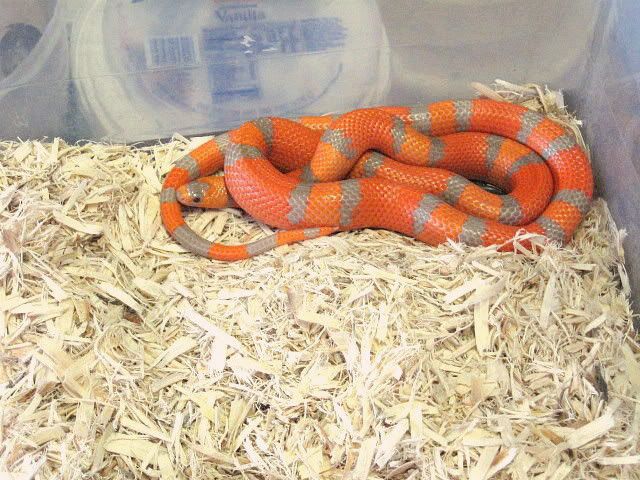 A few other extreme hypos I produced........
a cool little "hybino" (hypo x amel) 100% het anerythristic from last year
The male
L.t.blanchardi
that will hopefully breed next year.......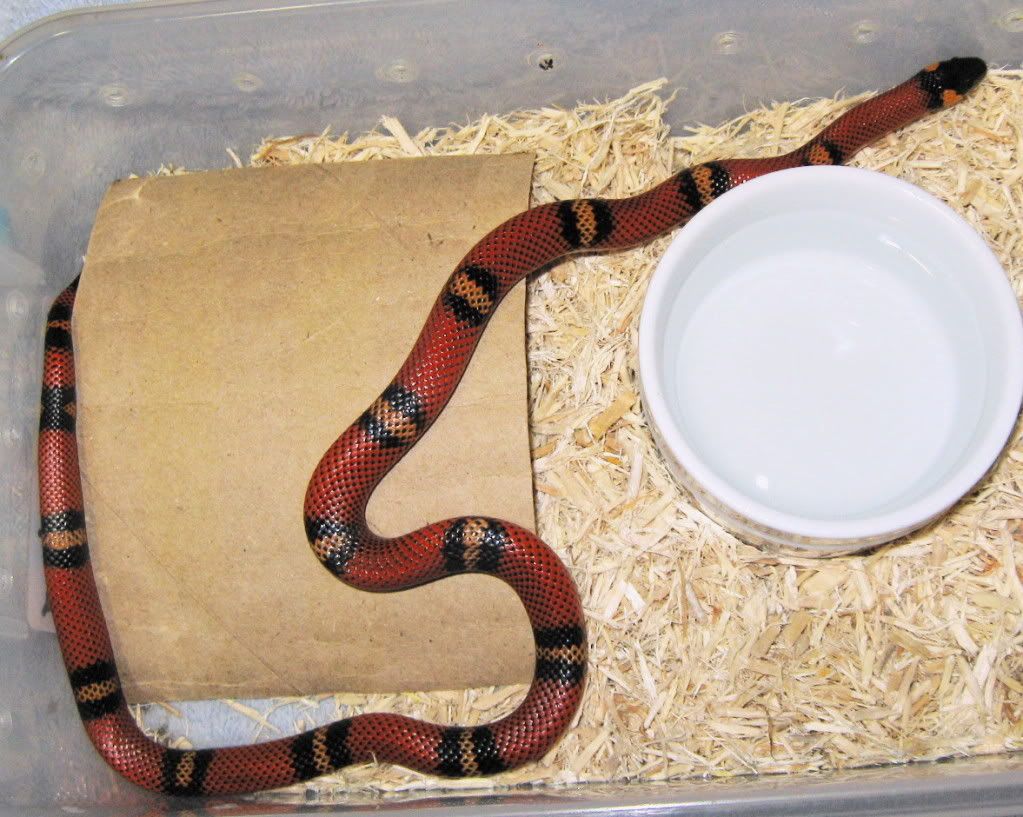 A photo of the D. P. Muth blanchardi in Markel's "Kingsnakes and Milksnakes" book depicting this subspecies....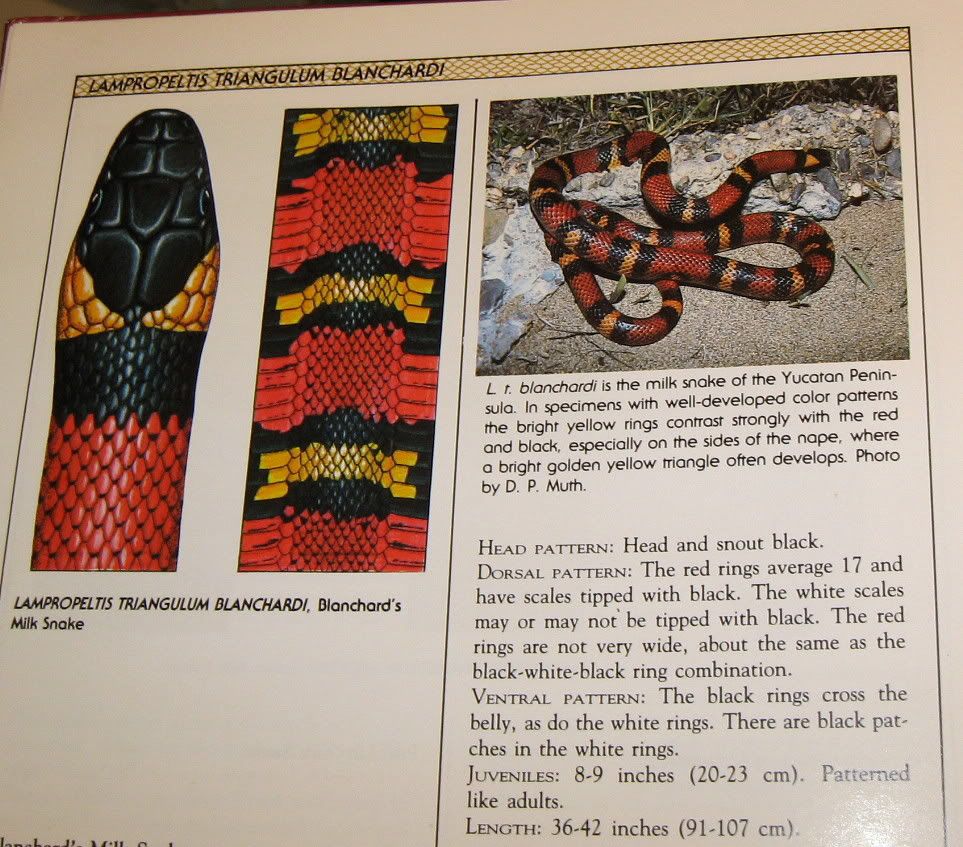 My huge original sire "high-yellow" line Florida kingsnake breeder......
The original "high-yellow" line female as she became gravid.
Him having his way with her two years ago....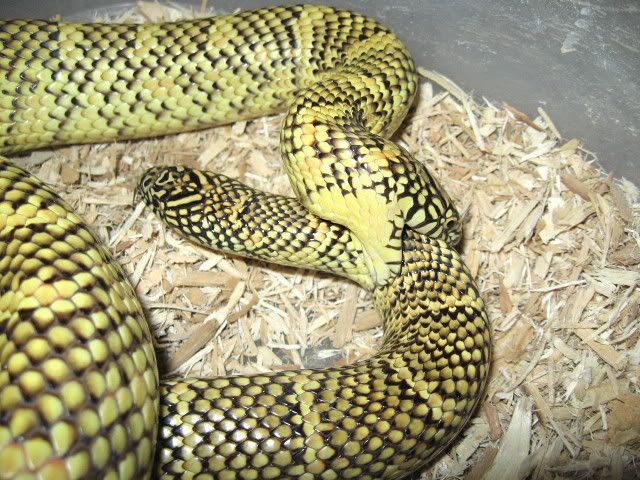 a few of their offspring....now breeder's themselves
a very high green/yellow female.......
another male they produced in 2009 (very old photo).......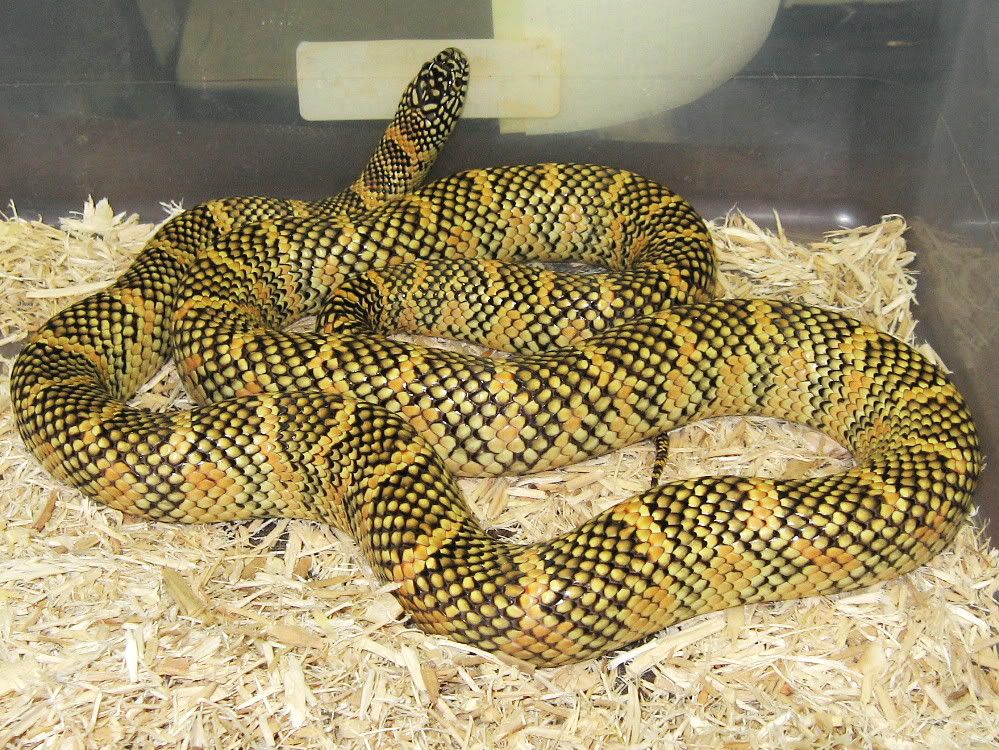 Some more of their babies from this past year.....as you can see, they undergo a RIDICULOUS transformation as they mature!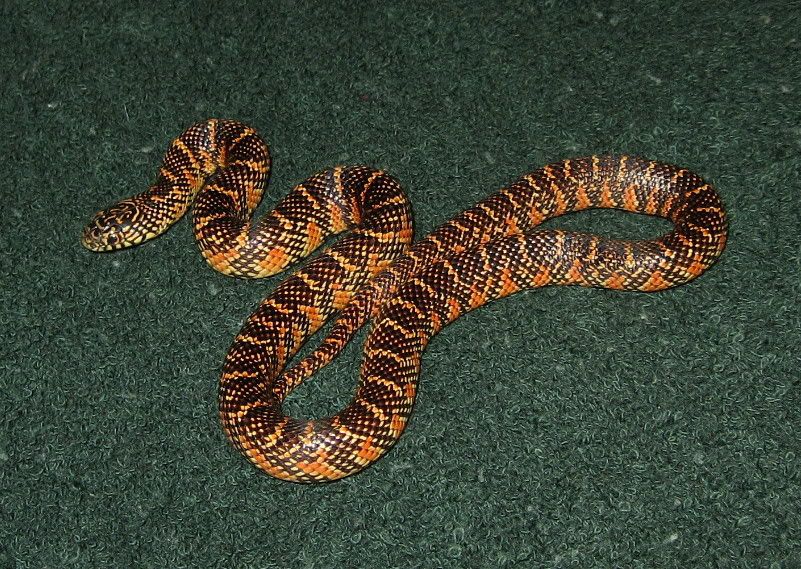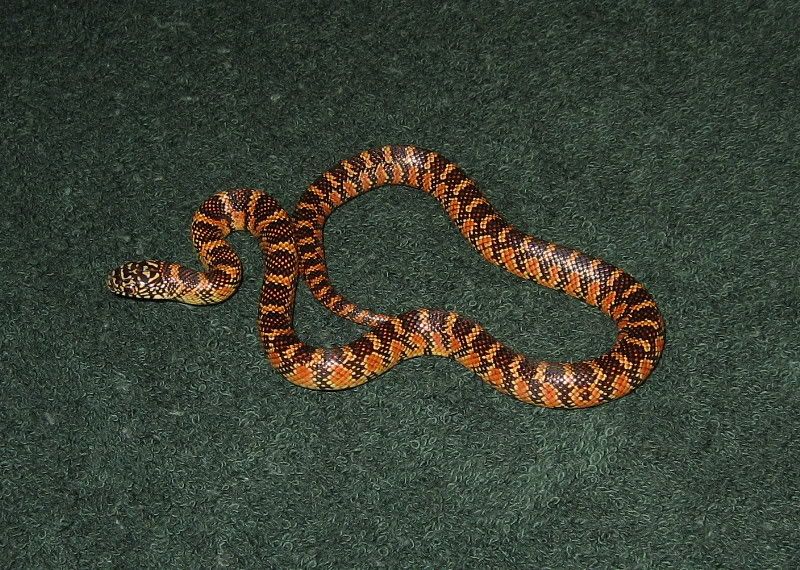 The Outer Banks that will hopefully breed again this season and have another nice clutch like they did last year. (13 good eggs her first clutch)
Here is one of the males. He is a very unique aberrant/striped phenotype. Here he is as a tiny little 2008 hatchling....
Here he is as a young adult......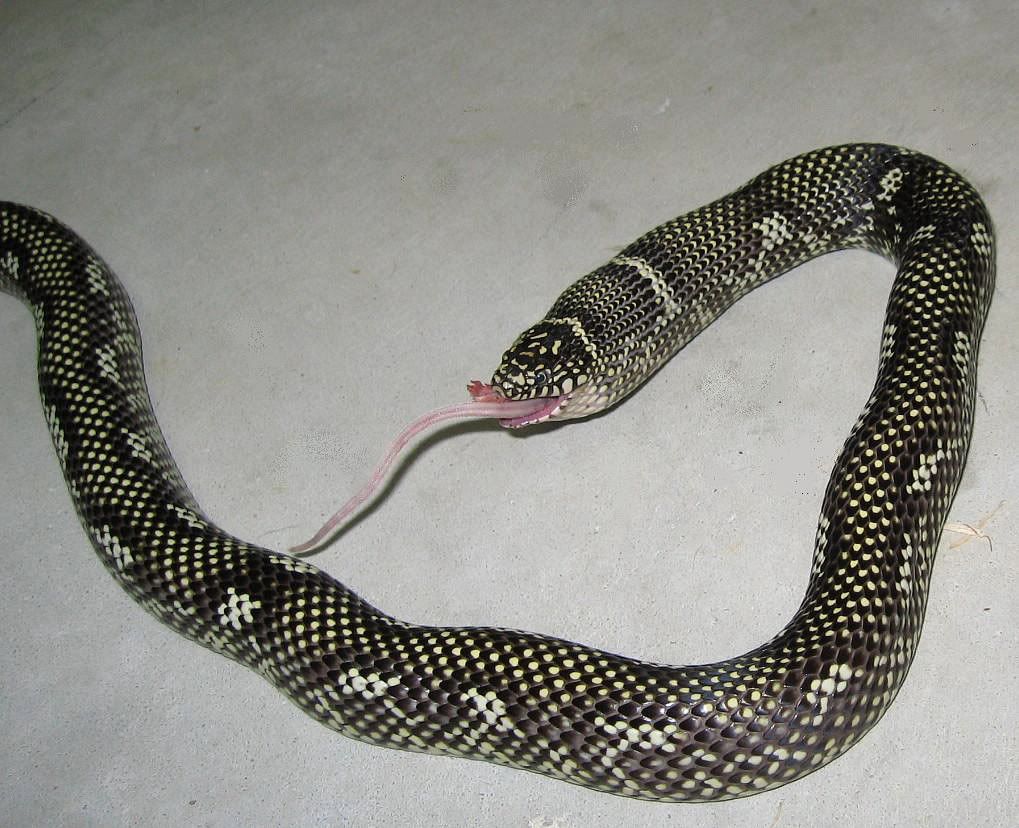 The other classic male breeding the female last year....
The classic patterned female with a clutch of her eggs last year.......
A pic of the following clutch beginning to hatch.....
a couple of the kids....
a classic phenotype......
a slightly aberrant individual....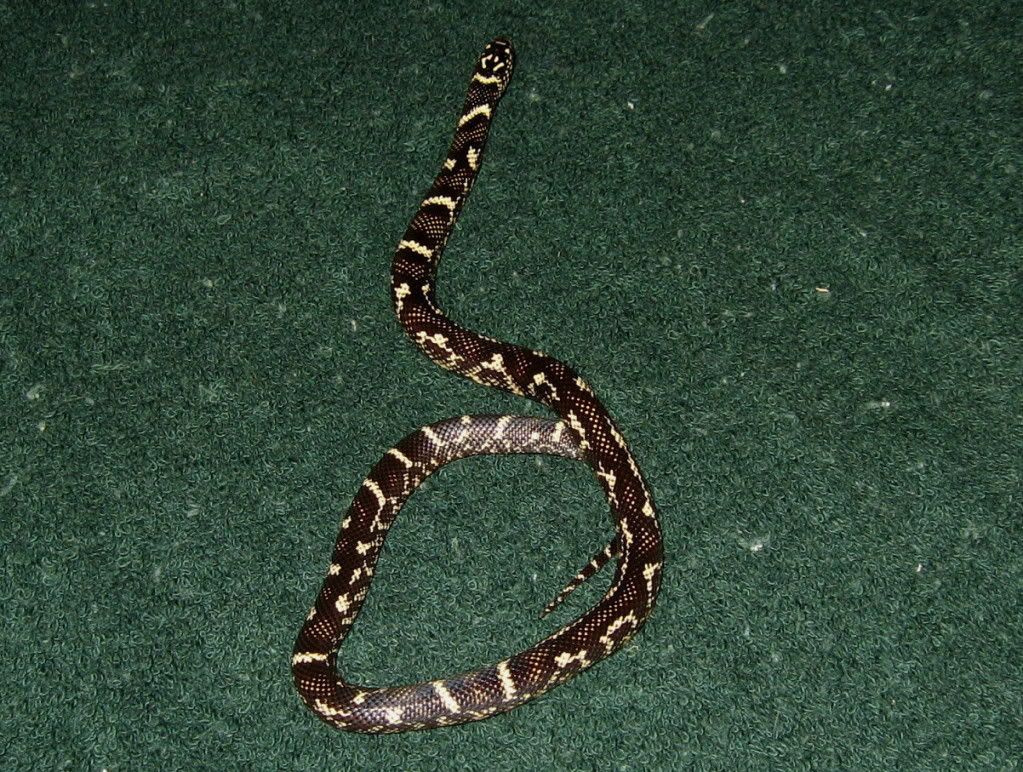 and another classic pattern.......
Here is the full story on the locality-specific "moonshine" ratsnakes. Please scroll down toward the bottom of the page on the link below.
http://serpentinespecialties.webs.com/futureprojects.htm
Here is the crazy-looking aberrant cornsnake I am going to try to prove hereditary soon. He was captured a few miles from the entrance of Everglades National Park in extreme southern Miami/Dade county. He is like a motley, aztec, and Tessera morph all rolled into one animal!
And last but certainly not least, here is one of the
truly authentic
central Guatemalan
L.t.abnorma
I will be working with. This line originates from a 2005 trio imported from the highlands of central Guatemala. There is
ZERO
L.t.polyzona
influence in their genetic lineage (or anything else for that matter

). This is the only authentic line of these in this country or Europe.......guaranteed!. They used to be around here and there many years ago in the early/mid 90's, but have all but vanished due to them being mixed with other subspecies of triangulum by careless hobbyists over the years...namely the "hobby Hondurans" we have today. There are only two known genuine bloodlines of
L.t.hondurensis
in the hobby out of all the many countless THOUSANDS out there in the hobby mainstream. One is a true generic dark tangerine line, and the other is a genuine line of
L.t.hondurensis
from central Nicaragua that a good friend of mine works with.
thanks for looking everyone,...and happy breeding season to all!...
cheers, ~Doug