All these were found on the 8 acres we own. Had a good year for copperheads with a few seen many times. Finished with about 6 different ones.
This first pair was found early May.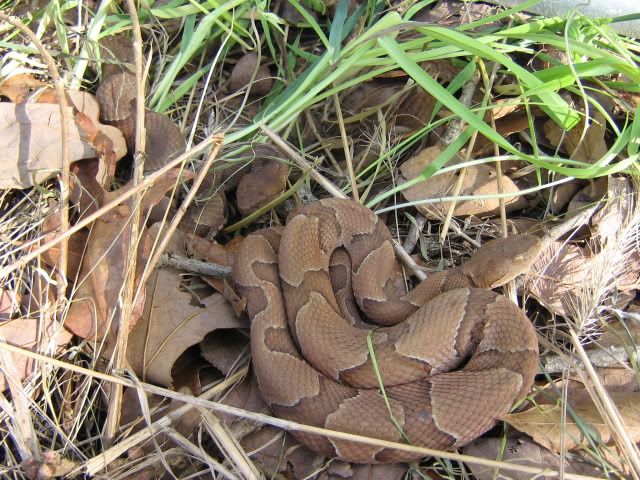 I had just moved the tin over a few inches a few days before to have some green grass under the tin. It seems this helps sometimes.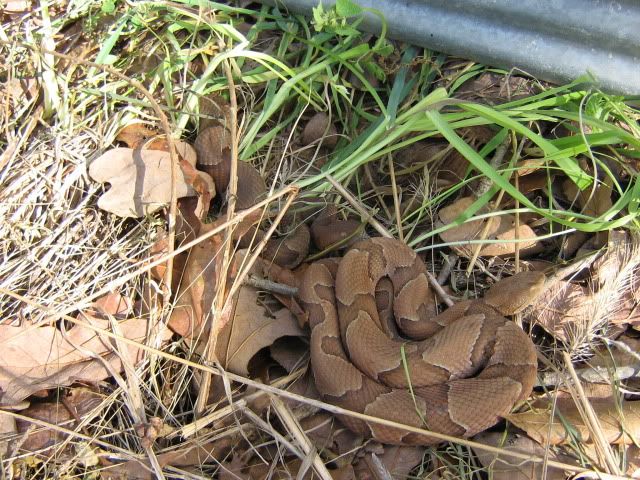 Saw the one in front several times last year.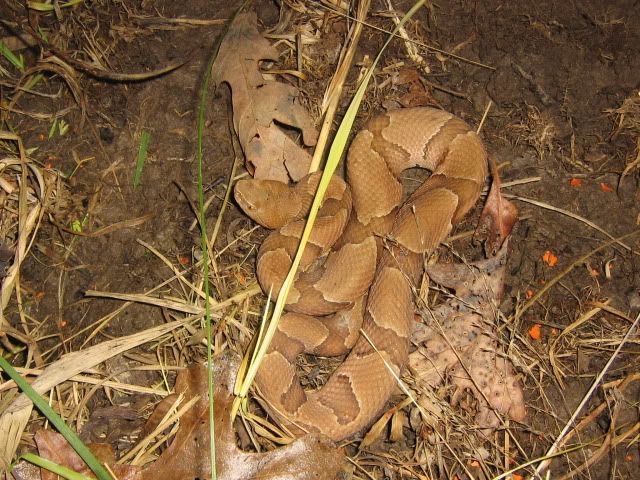 Same snake with a spider, I have had this happen several times over the years.
This one has been seen a couple times in years past. Very nice pink if I can see it after a shed!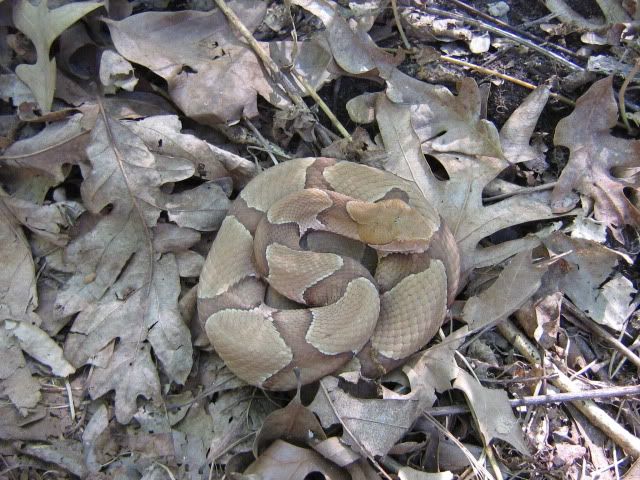 This little juvenile was our first after all these years of herping.
Just could not find a juvie until this year!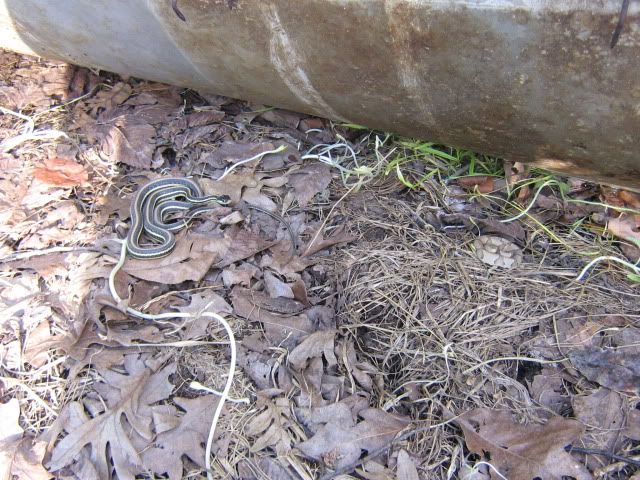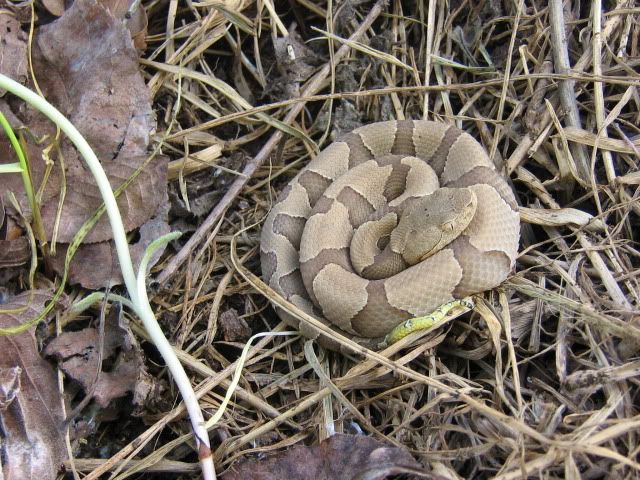 This one has also been around before this year.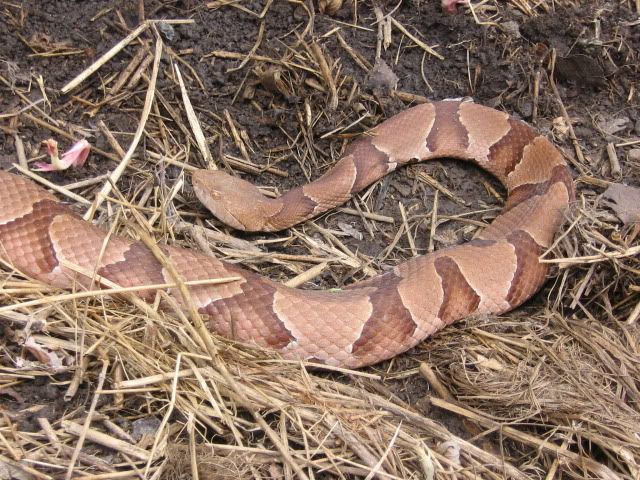 This was one fat copperhead found in May. It went down the hole after a couple pics.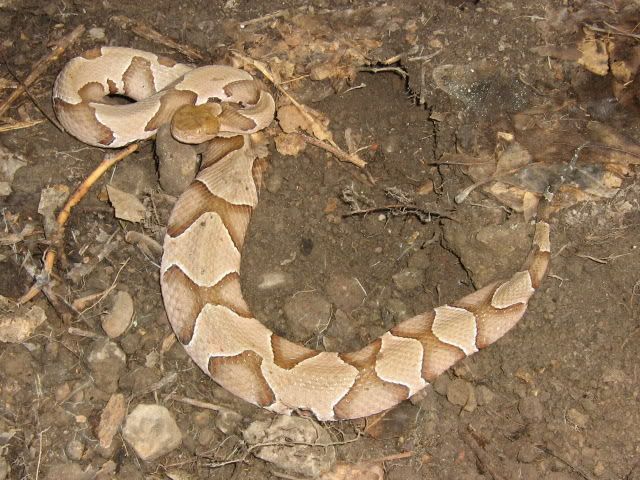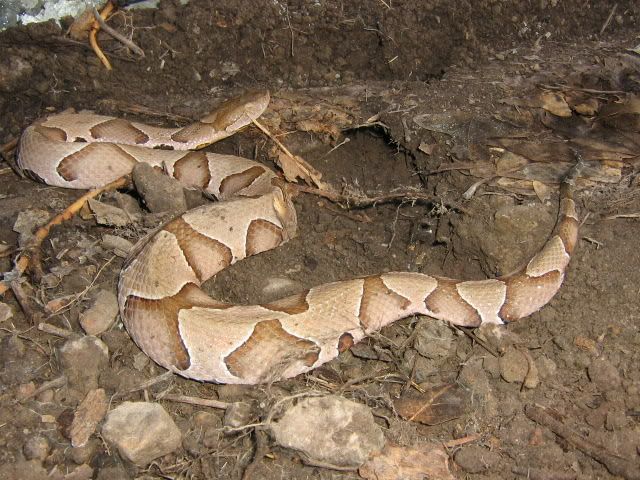 Same snake in late Fall about 500 feet away.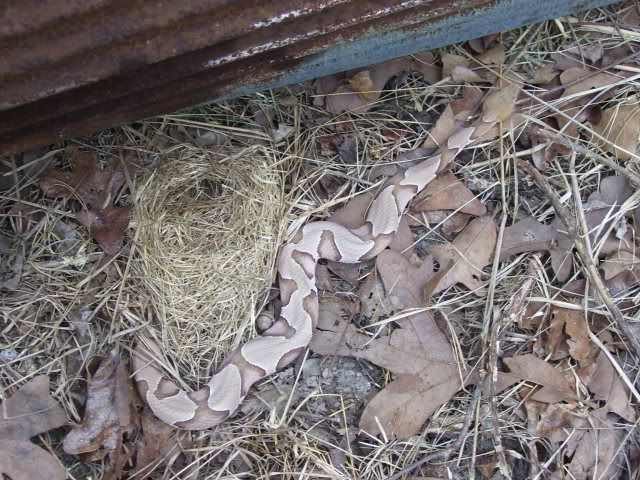 This was a beautiful copperhead. It was found about dark one evening so this was our best pic. It was found under wood just yards from our back yard. We have two pieces of wood about the size of plywood that produce but tin seems to work better for us.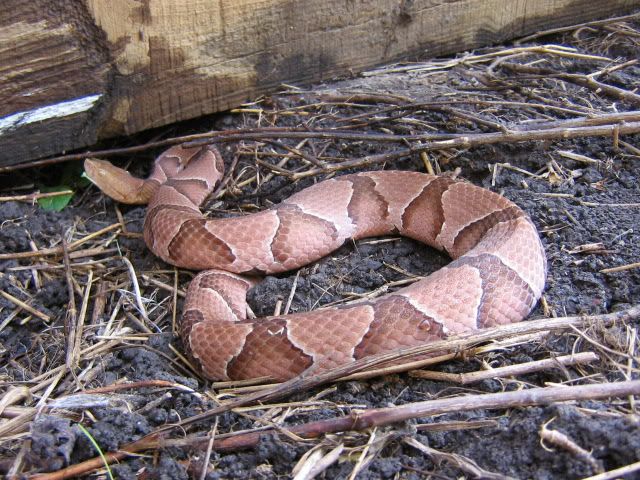 We sometimes use a spacer stick in between tin. I always place a few leaves which seems to help. This pic is a good reason you never grab for a snake getting away such as a milk or hog-nose to get pics without really looking around to see what else is there.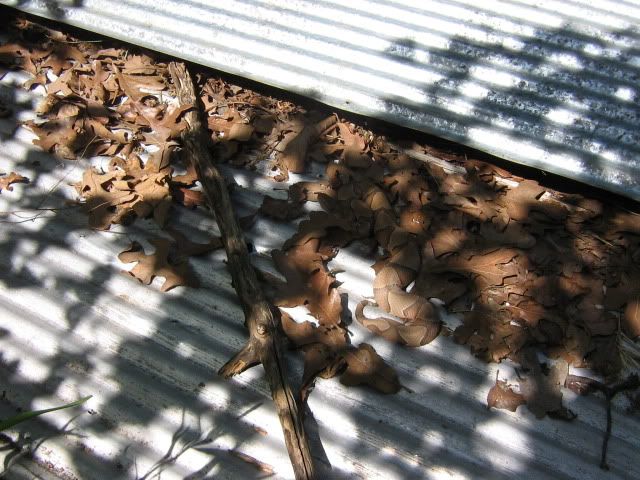 We have checked our AC for over 10 years now but is is still hard to say there is any absolute theories that always work. Our best piece of single tin is in complete sun but I try and have some sun for all tin. My favorite is a double tin with a spacer and leaves. I never like tin that is devoid of grass and leaves but yet we have tin that we find snakes under. Tin sometimes produces very quickly and twice last year we had two that only produced one snake each all year in October. But when it is a milk and copperhead one hates to move it! But I tend to move tin around that hasn't produced in a couple months. The moving over a few inches to cover green vegetation seems to help.
Hope this helps for those thinking of using tin. Just some random thoughts!
Thanks for looking!
Gary