I ventured to the Dunes on Tuesday along with Fil (PNWHerper) and Nathan (Nature Nate) in order to help Fil collect data for his tracking book. Of course, I also hoped to record my first fringe-toed lizard.
The weather was ideal for walking through the desert and tracking in the soft sand - minimal wind, clear skies, and temps in the 60's warming to the mid 70's. We made a number of interesting finds and overall the trip was a success.
Here's a chronological slideshow taken with my new Sony WX9 point-and-shoot camera that I'm still learning to use...
A few drive-by shots - Santa Ysabel, Julian, and edge of desert early in the AM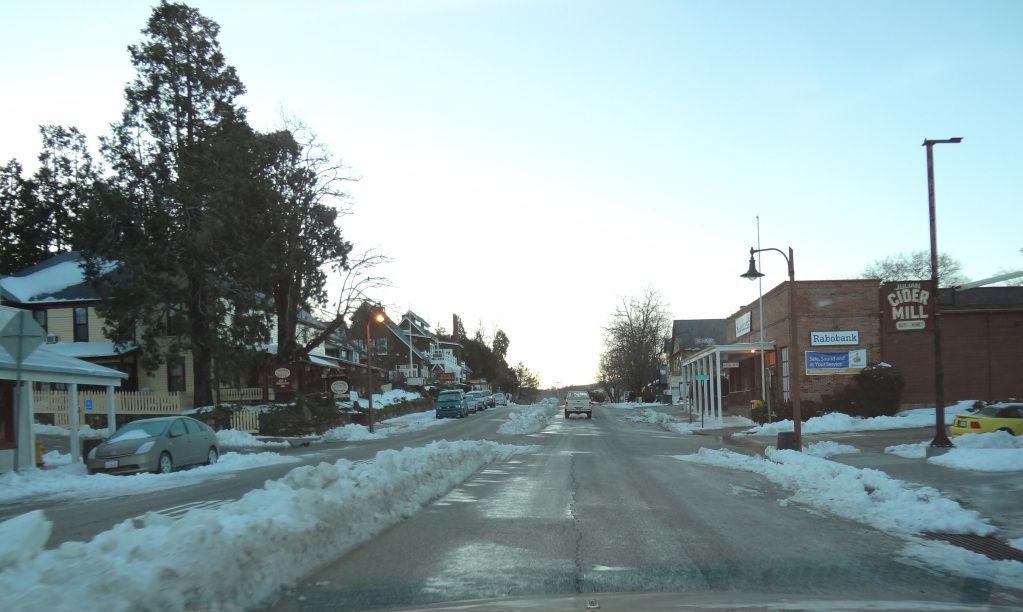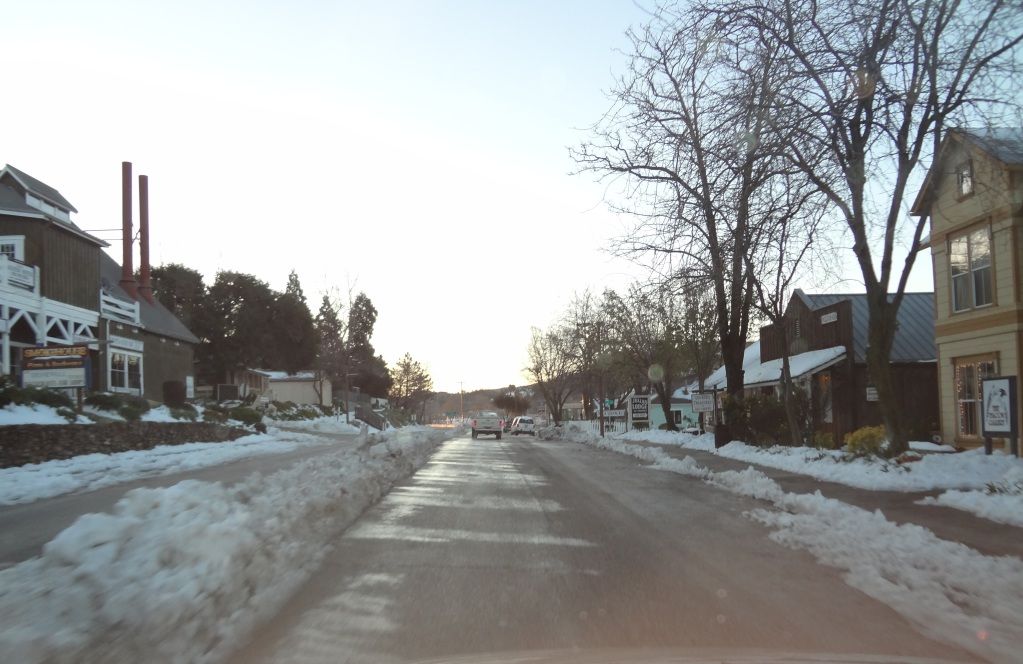 Fil and Nate at the start of our walk to the dunes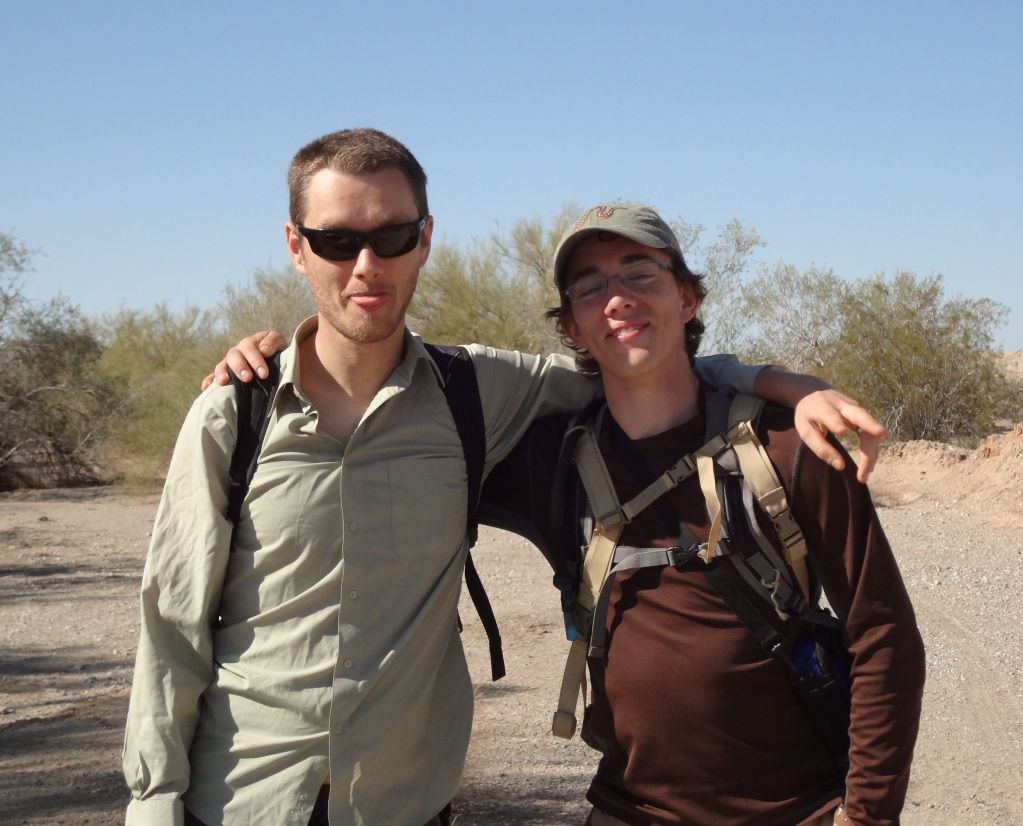 desolate habitat outside the wash we followed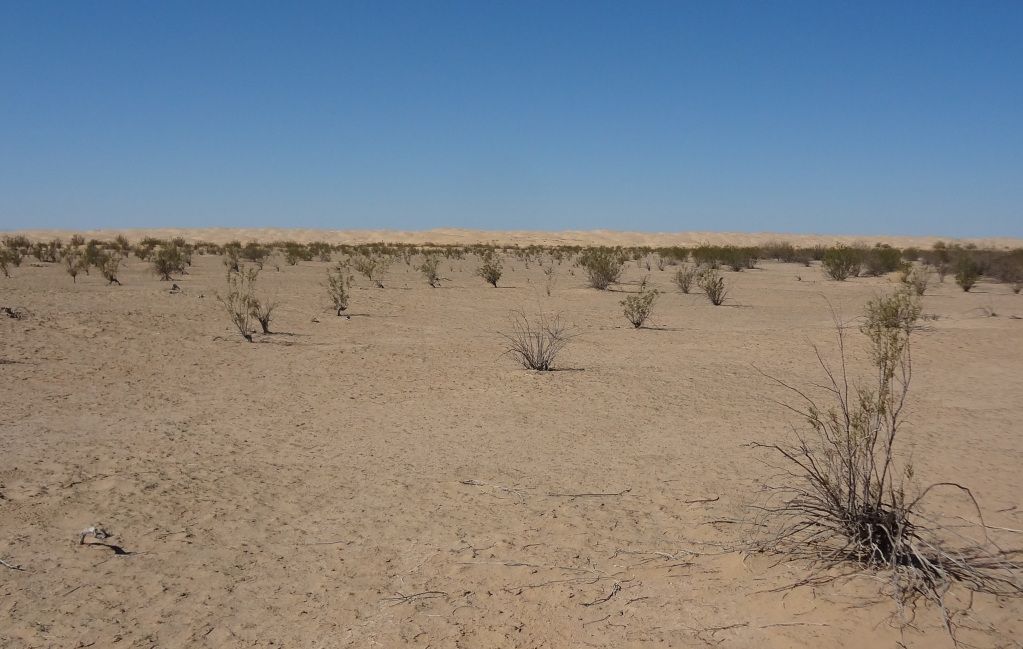 ground squirrel at mouth of burrow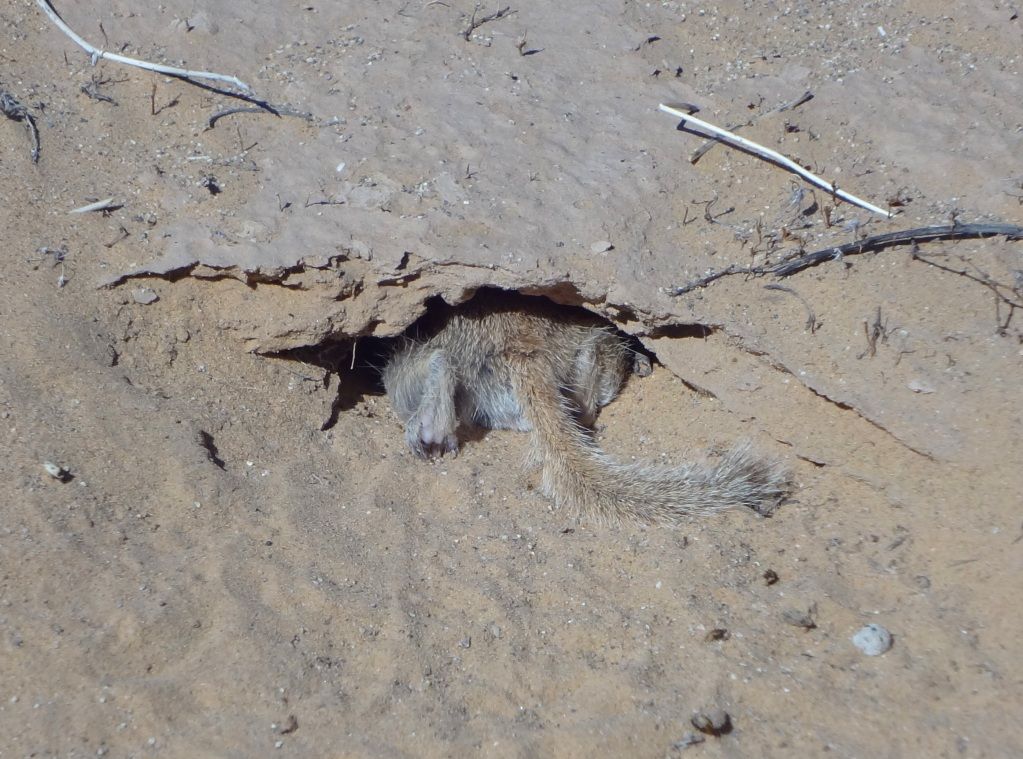 turned out to be dead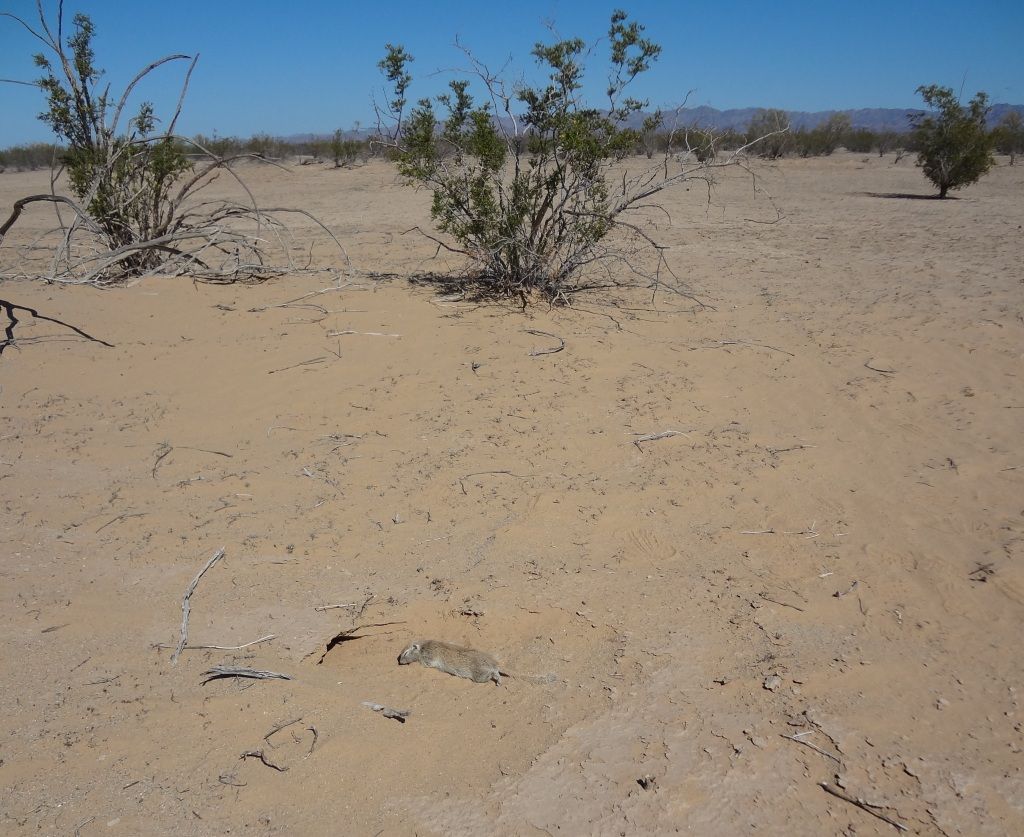 (no Crotes located nearby unfortunately)
reached the edge of the dune habitat
found our first fringe-toed, a juvenile
tracks and burrows made by banded geckos
blurry profile shot of a juvie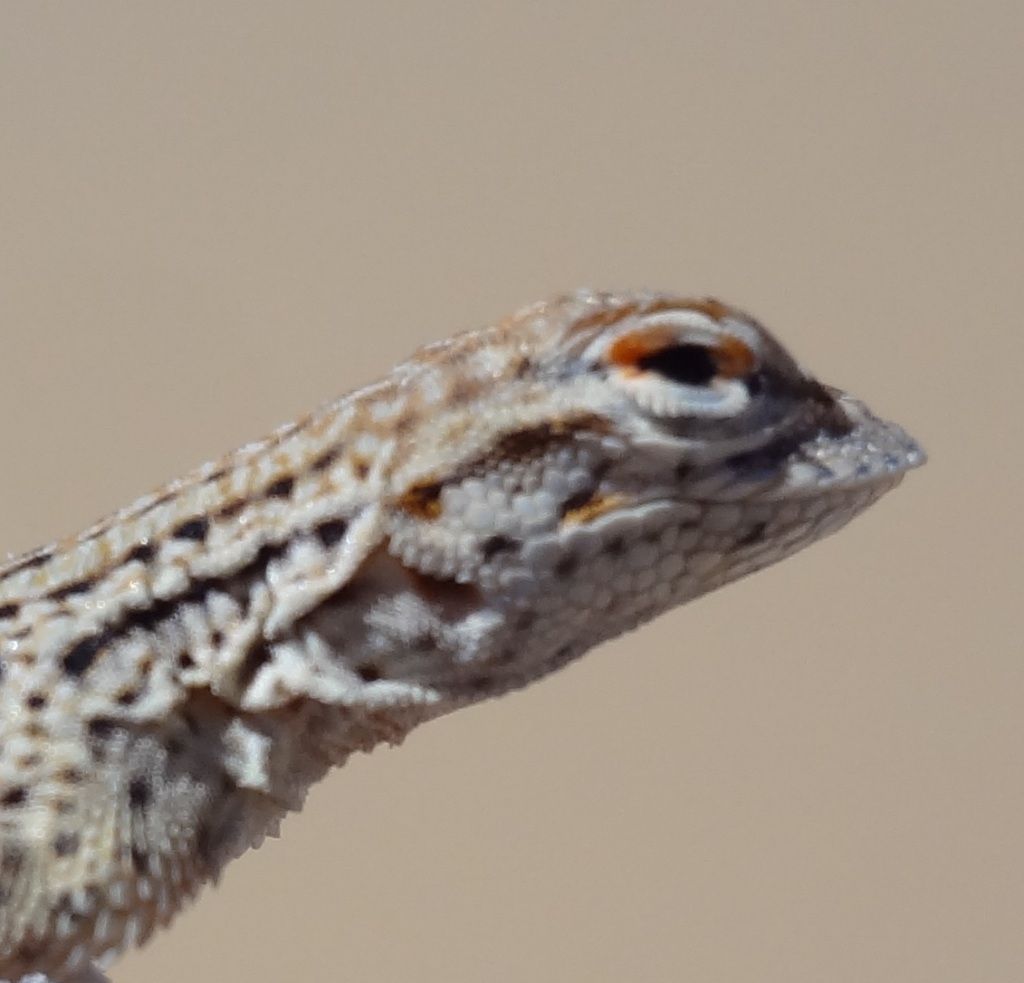 Fil tracking one down for us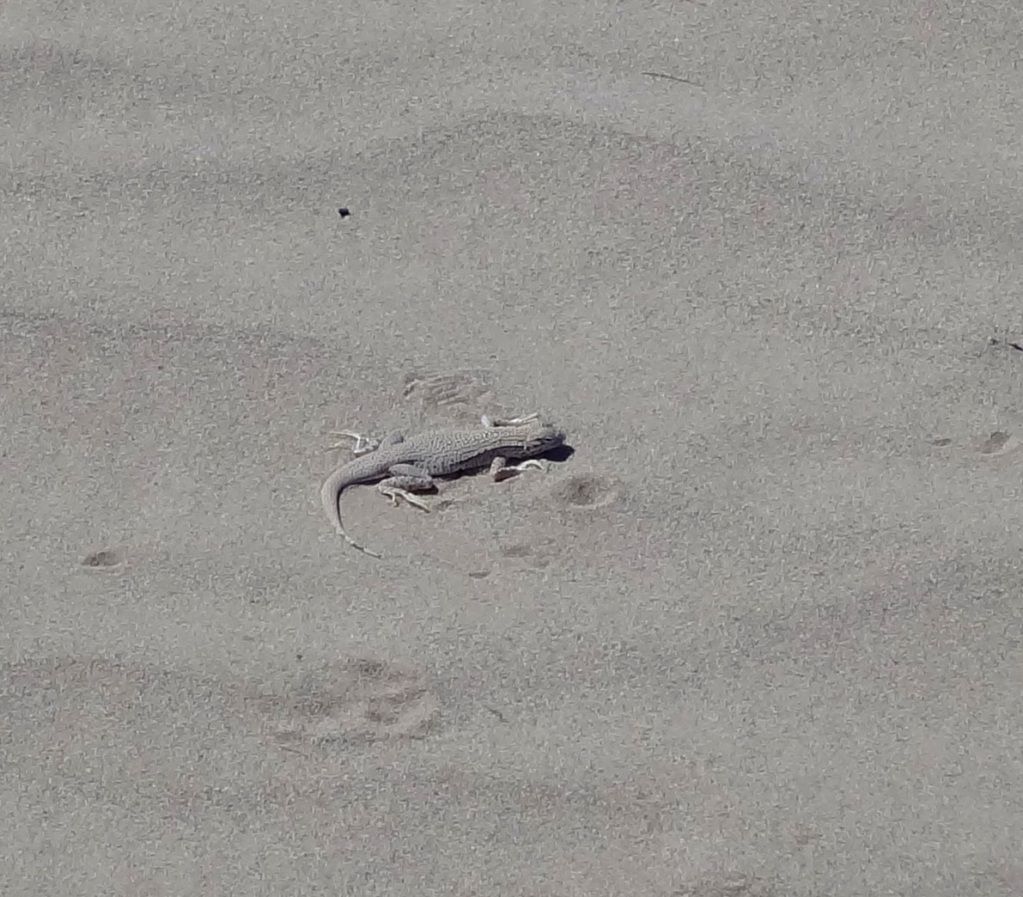 Nate discovered a large pottery shard
Dune/creosote ecotone habitat shots
Another juvie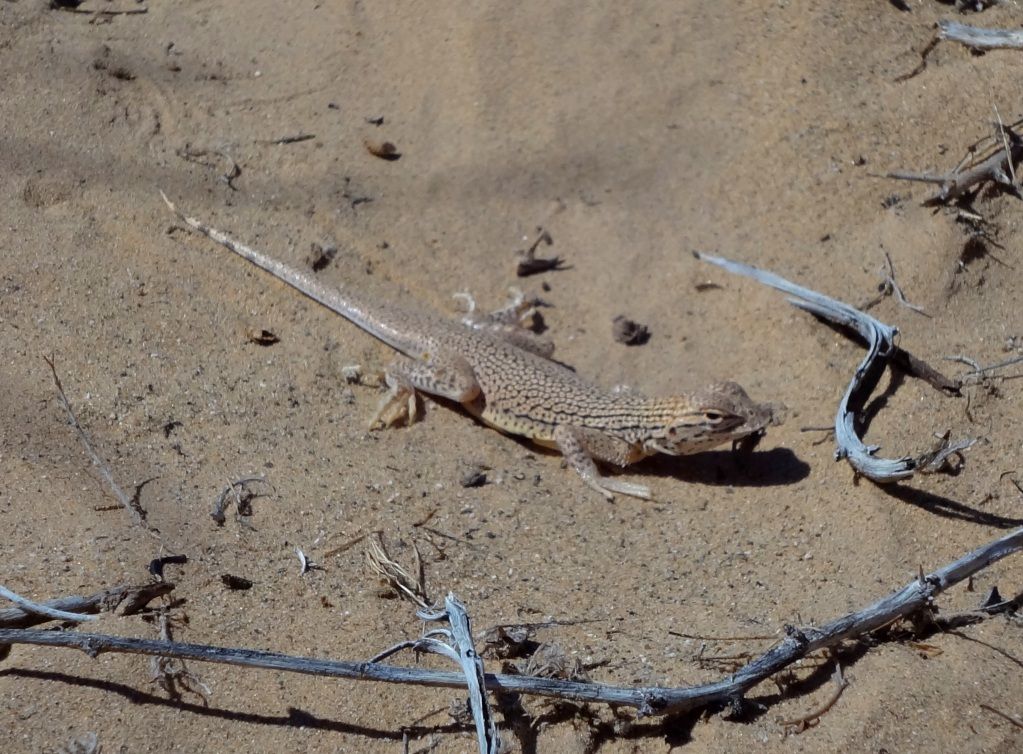 More cool lizard tracks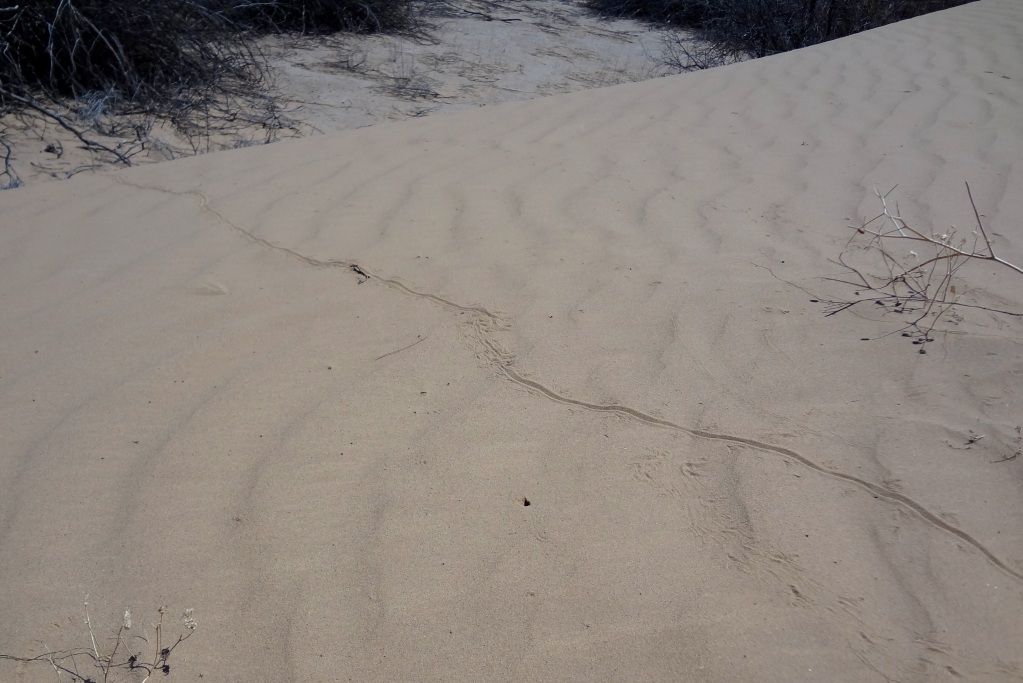 Juvie desert iguana
appeared a little scrawny
Adult desert iguana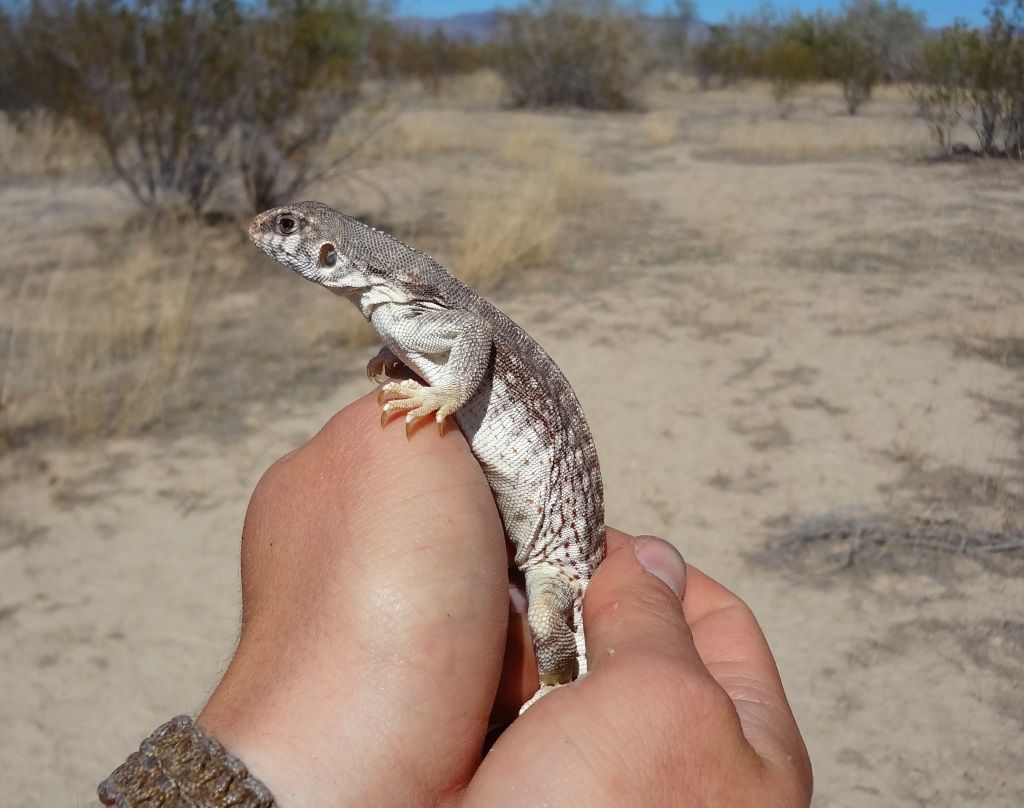 also appeared thin and rather unhealthy
Urosaurus found in wash on return walk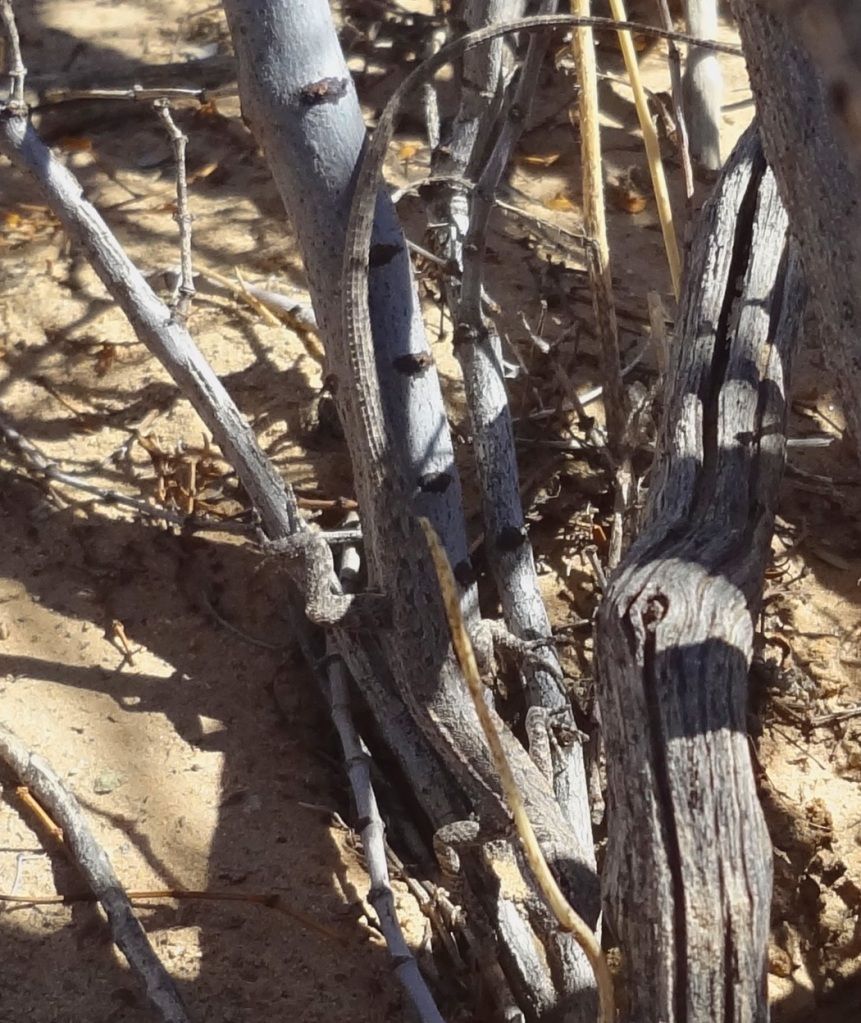 (only shot I got before it disappeared)
?possible range extension of ornatus based on Cal Herps dot locality map? (
http://www.californiaherps.com/lizards/ ... cusmap.jpg
)
Tiger whiptail found near car
freight train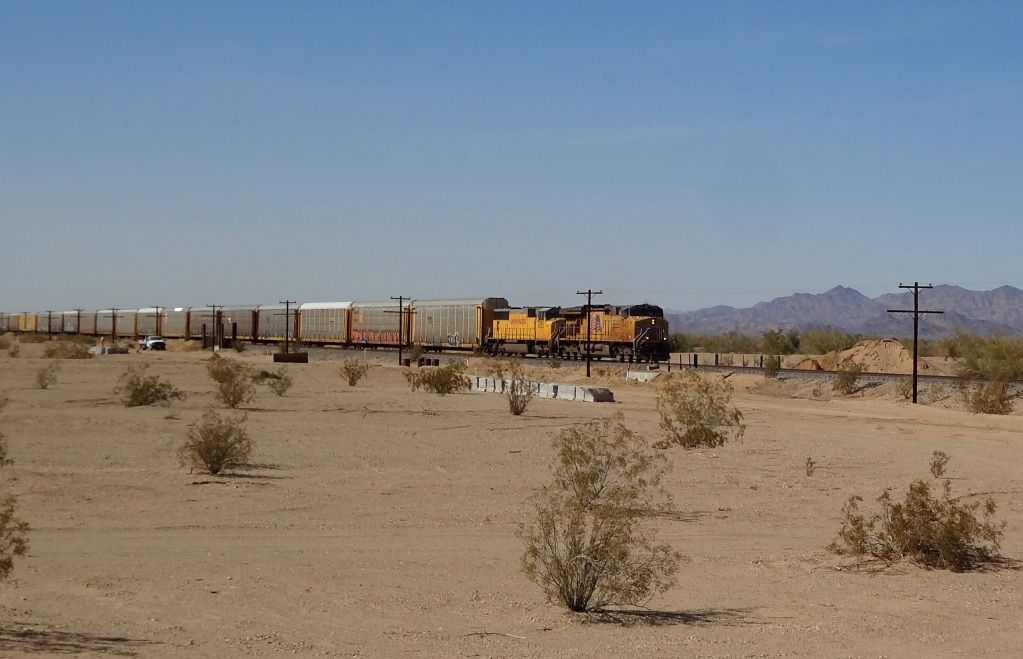 (for all you rail fans)
driving back over the dunes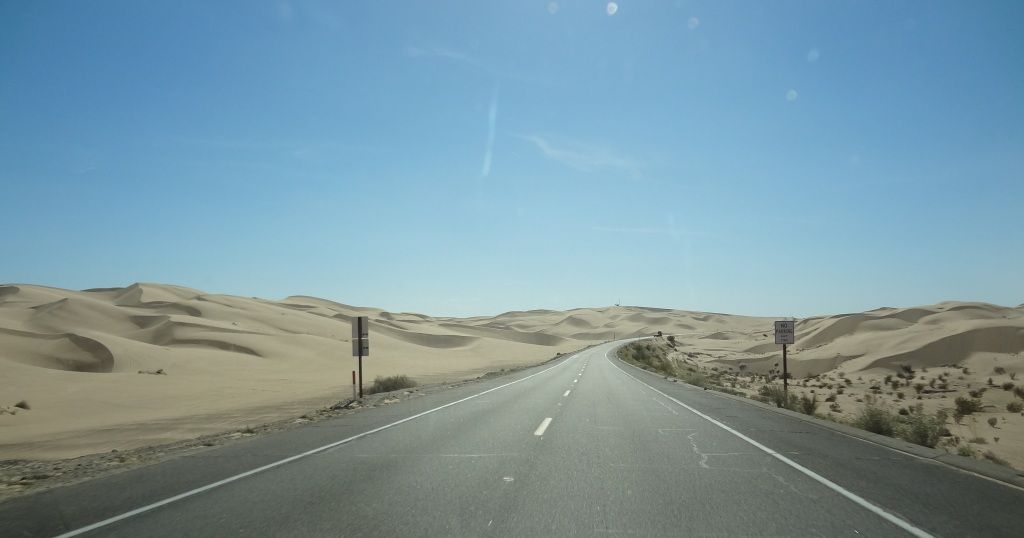 Mining train near a spot we stopped at on the way back
In total we saw over 20 fringe-toed lizards, a handful of Uta's, two desert iguanas, 5 or more whiptails, that one Urosaurus, and zero snakes. We found a number of oddities as well, including a dead scorpion, reptile egg shells, old animal bones, broken clam shells, and a kit fox scent marking rock.
Algodones is a cool place and I plan to get back out there someday with the family. Check this site for more info on the area:
http://www.blm.gov/ca/st/en/prog/wilder ... dunes.html
I hope Fil and Nate might add a few of their photos when they find some time. They were a lot of fun to spend time with out in the field, and I know their photography is much better than mine.
Take it easy,
Jeff