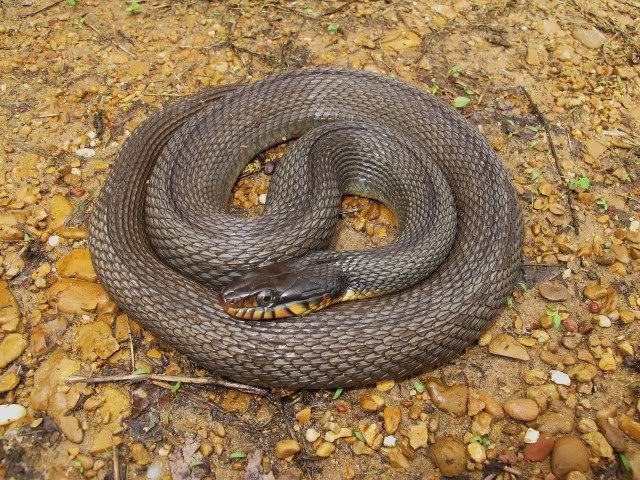 Our good fortune continued this weekend despite a cooler than forecast day on Sunday with little sun. Things improved Monday when the sun finally broke out and we were able to locate 53 snakes representing a variety of species. This Plain Bellied Water Snake was found at our first stop in the Jackson Purchase.
The next stop brought us a Racer and this Rat Snake.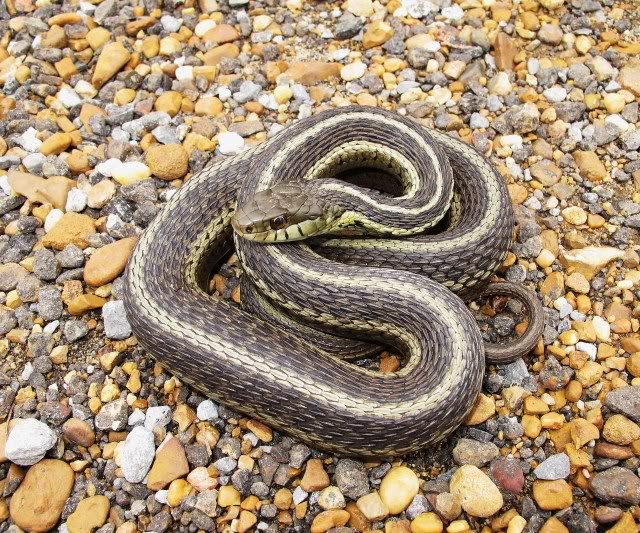 At one stop at a deserted home site we discovered four garters, one king and one rat.
Intergrade black x speckled Kingsnake.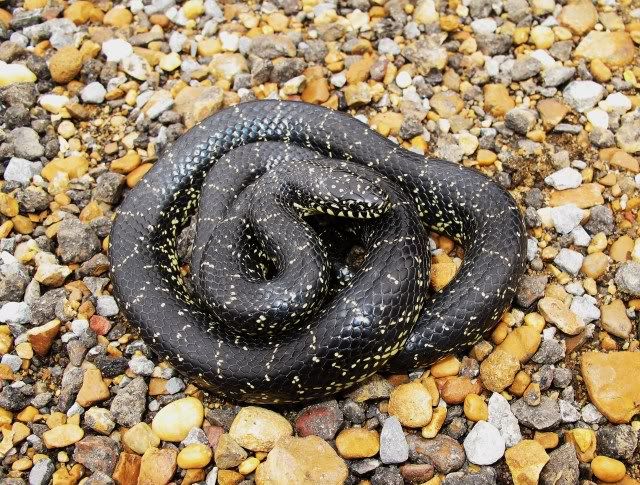 Another from down the road.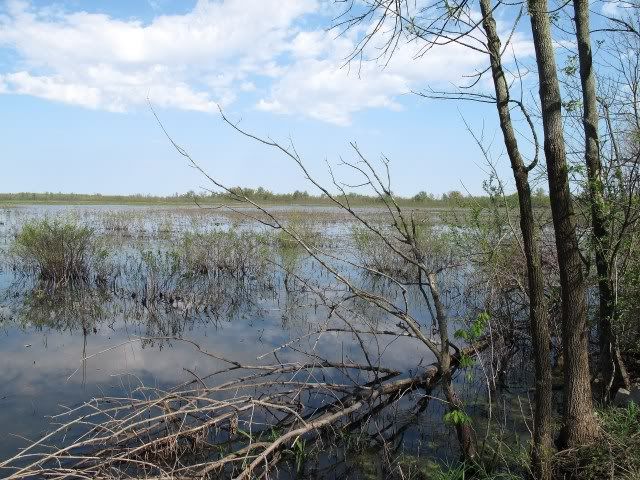 We left the Jackson Purchase and spent Monday in the Western Coal Field. We found this habitat to be very productive.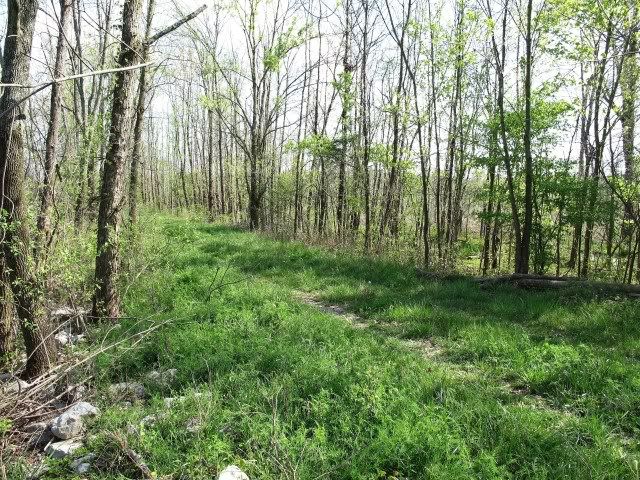 Another look at one of the places we spent several hours finding snakes.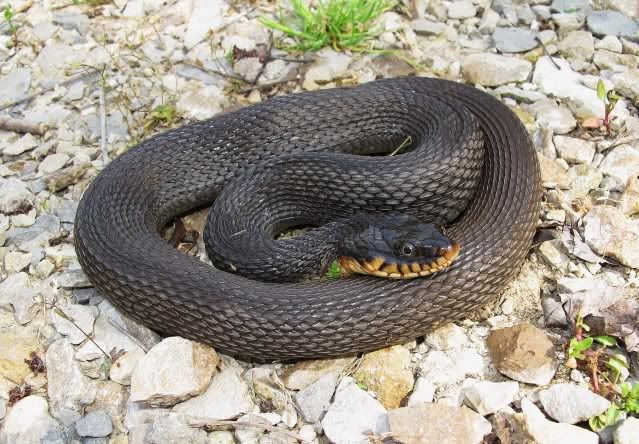 Copper Bellied Water Snake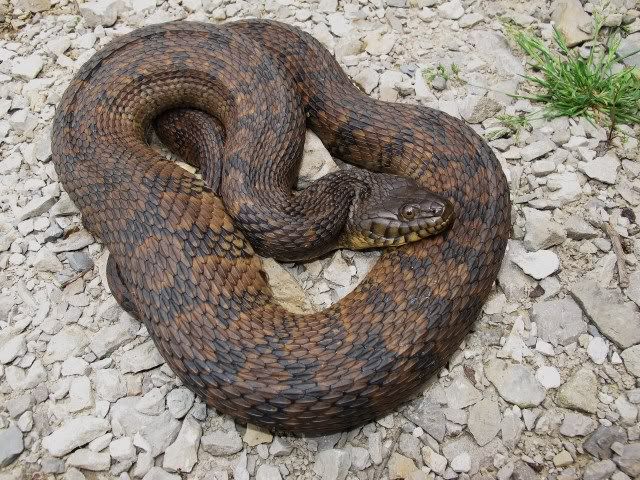 Diamondback Water Snake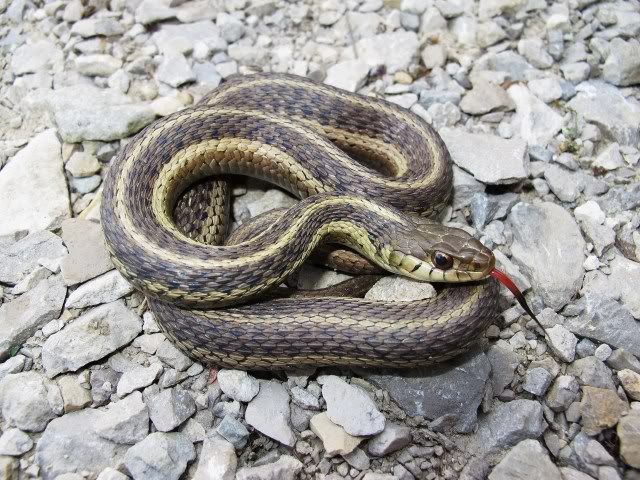 WCF Garter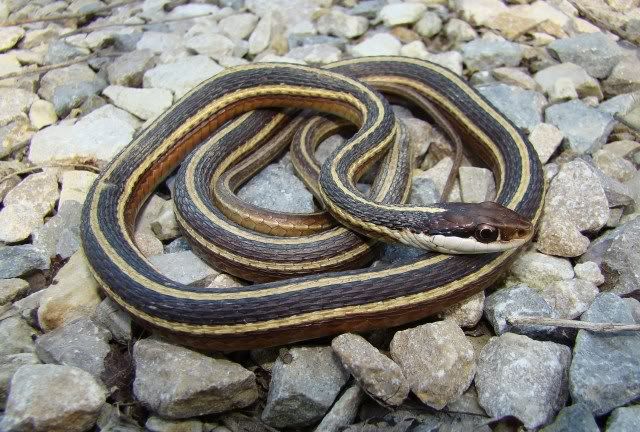 WCF Eastern Ribbon Snake
Black Kingsnake from this habitat.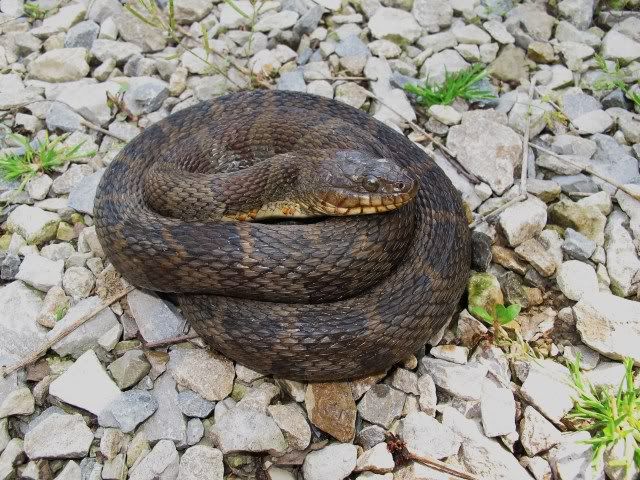 A fugly Midland Water Snake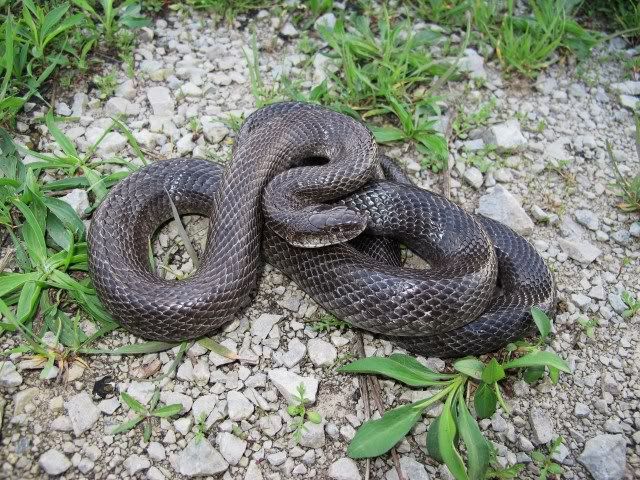 On the way back in yesterday evening we found this Jefferson County Prairie Kingsnake a short distance from home. This is near the etreme eastern edge of this species range in our state.
Again, it was great being in the outdoors finding snakes. Already looking forward to next time!
Phil