Found a couple things this past week. Just lagged at posting up the pix. Found my first herp of the year. Just left work after working a 16 hour day, completely exhausted. Just driving along, cold windy night, temperature gauge reading 59. Out of the corner of my eye I spot this.
Scutulatus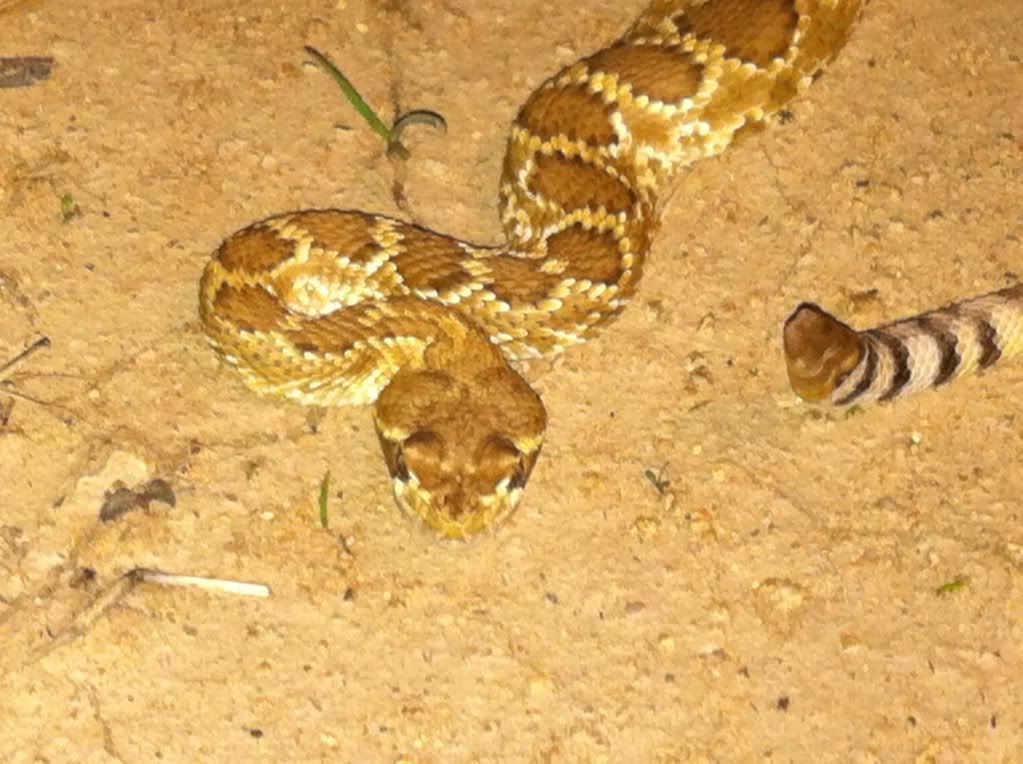 A couple days later I decided to take a nice morning hike. Not a lot was moving about. A few lizards here and there, nothing I could get close enough to catch or even identify. Just a couple interesting things. Found this guy tucked under some bark on a fallen tree.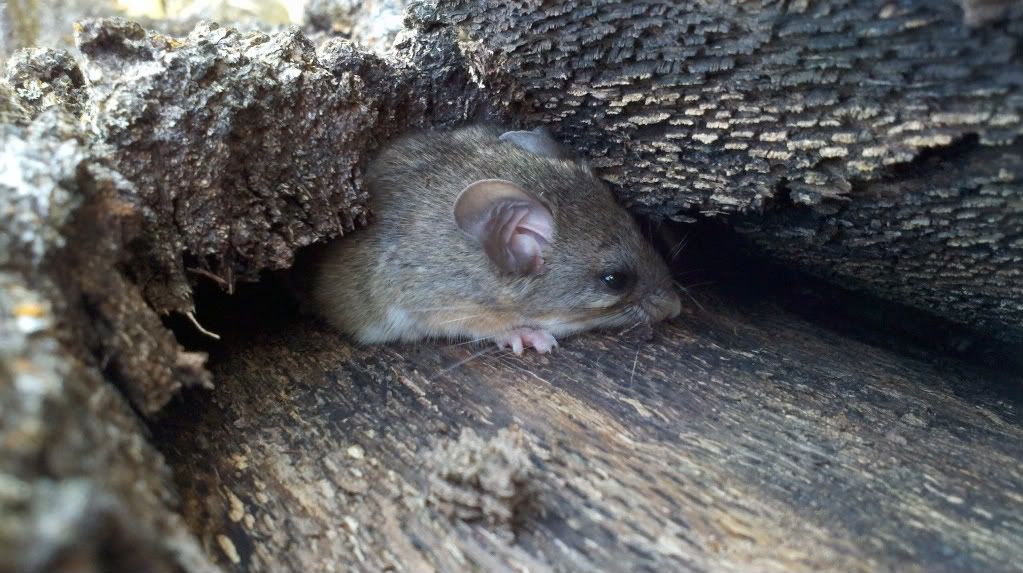 After a little more flipping here and there, coming up empty. I decided to head to the lower path. On the way I discovered this. I figure it's a cow or horse.
Finally got down to the lower trail and everything seemed dead. The weather was getting worse. Clouds starting to roll in, temperature dropping. So I decided to head home. Did one more flip on the way back and found this lifer.
Ensatina eschscholtzii croceater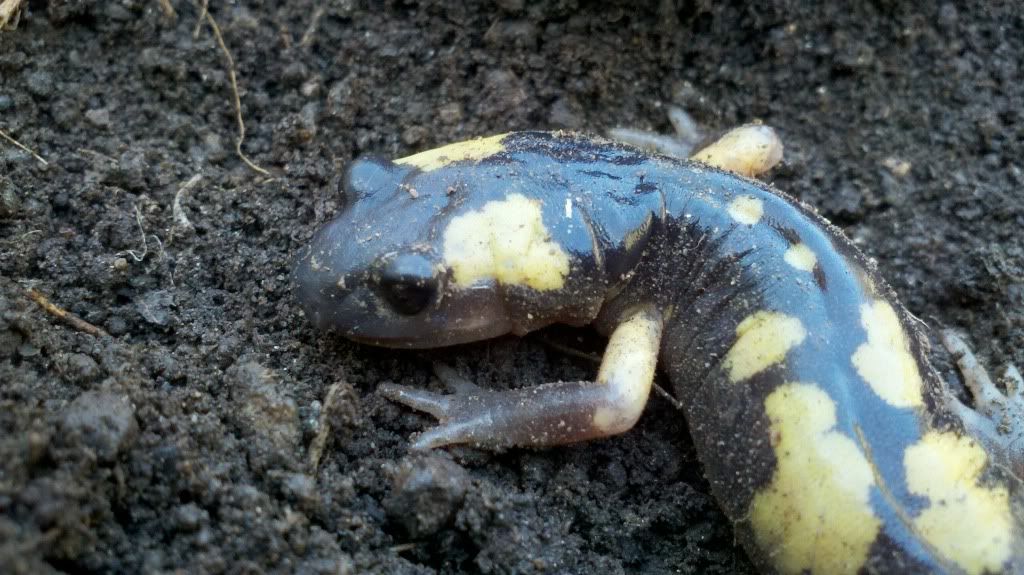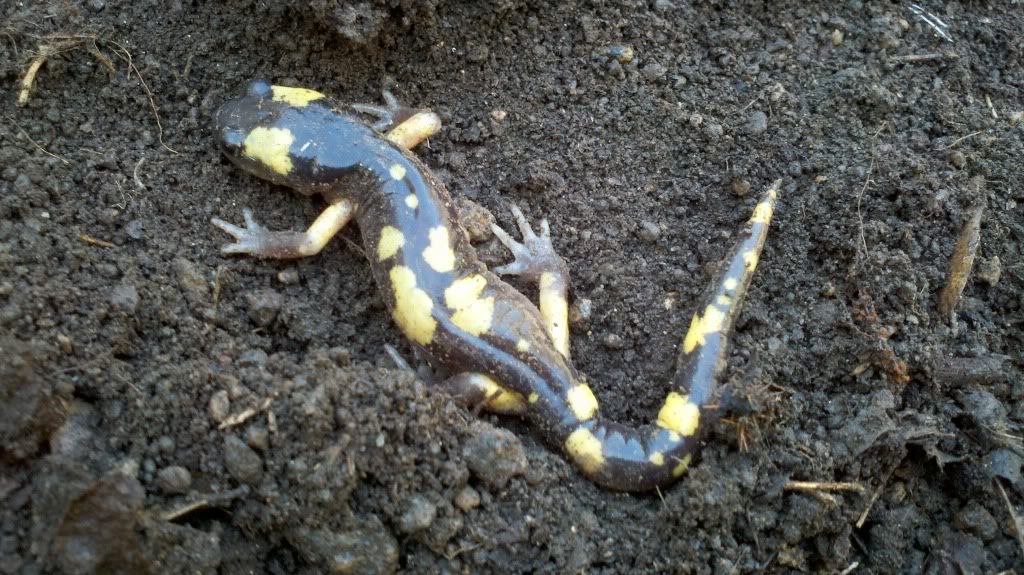 Needless to say I was stoked about that find. My first salamander ever. Then three days later went on another hike with the lady and the pups. And then with a little luck we flipped two more Ensatina eschscholtzii croceater.
Here's the first one...
Then the second...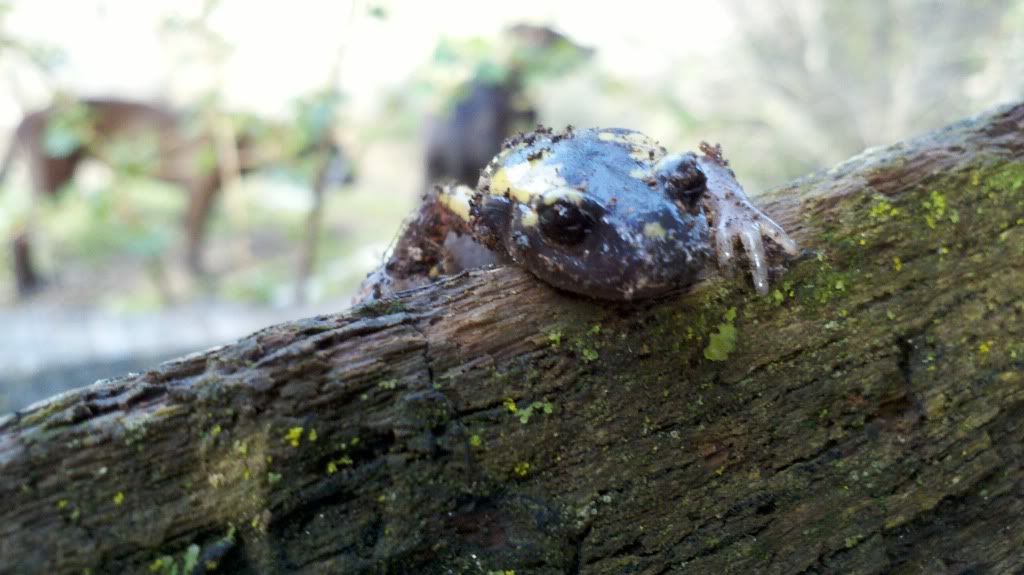 So all in all it was a great week. Even though I'm still waiting for this weather to warm up, I'm still happy with the outcome. First herp, a lifer, and then more of that lifer. Sorry about the pix, phones don't always do the best!