For my spring break, my family and I went to Puerto Rico in El Conquistador as well as San Juan. Overall it was a great trip, and thanks for the advice in the previous topics. After a nice plane ride surviving on Ramen Noodles, we made it to San Juan and then Fajardo. Once there, I found out about how loud Coqui's are and found this little guy near my room.
Unfortunately most of the food there was Gringo food, but I managed to enjoy a wonderful rice and bean dinner and plantain/cassava chips.
.
The next day I went to El Yunque, and immediately spotted a
Alsophis (= Borikenophis) portoricensis
.
We also found too many anoles to count. Here are some of the best specimens found.
The only Ameiva photographed.
El Coqui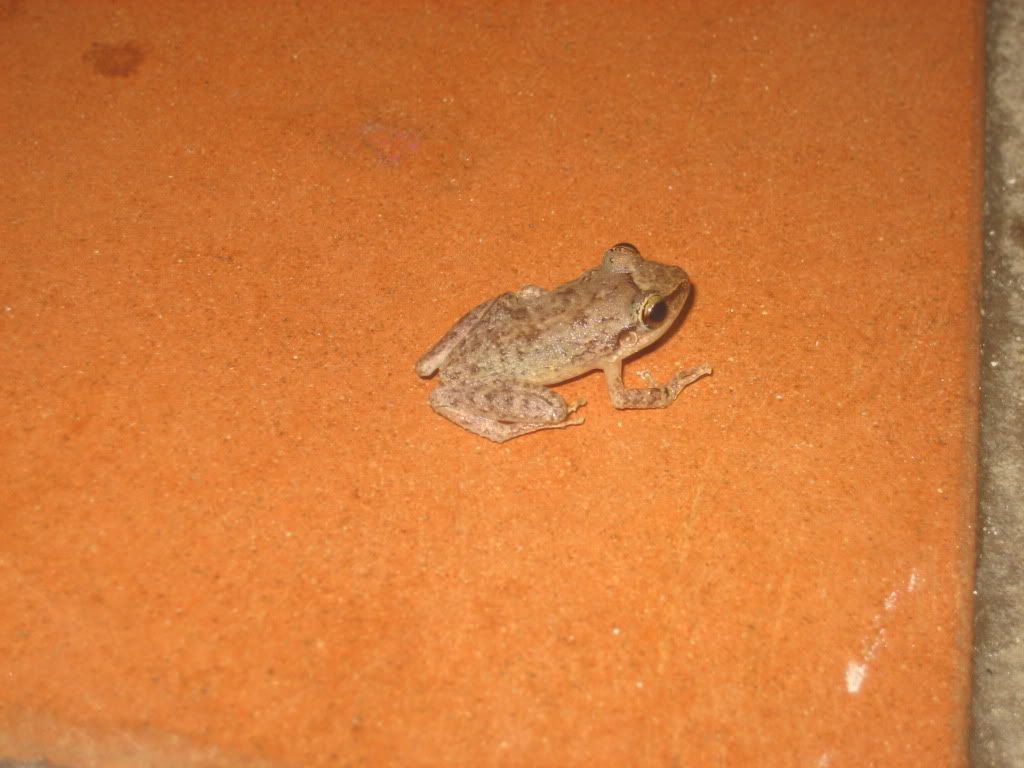 Better photos coming soon. In the meantime enjoy.