Two friends from the Charlotte area came to town to look for snakes. Accompanied by the Canebrake Cowboy, and ravaged by intermittent rain and constant mosquitos, we flipped a/c from 8:30 am til 1pm. Not a bad day, considering.....4 copperheads, 3 mambas, 2 chicken snakes, 3 ringers, a juvie box turtle, a quantity of skinks and slimy snotlizards. Here's the brain trust extracting a chicken snake from the ribs of a car hood.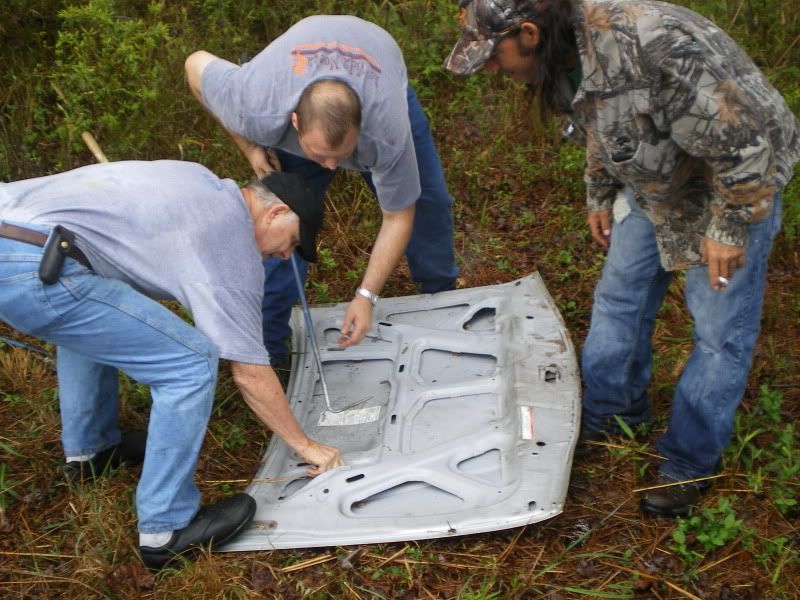 The mandatory coppers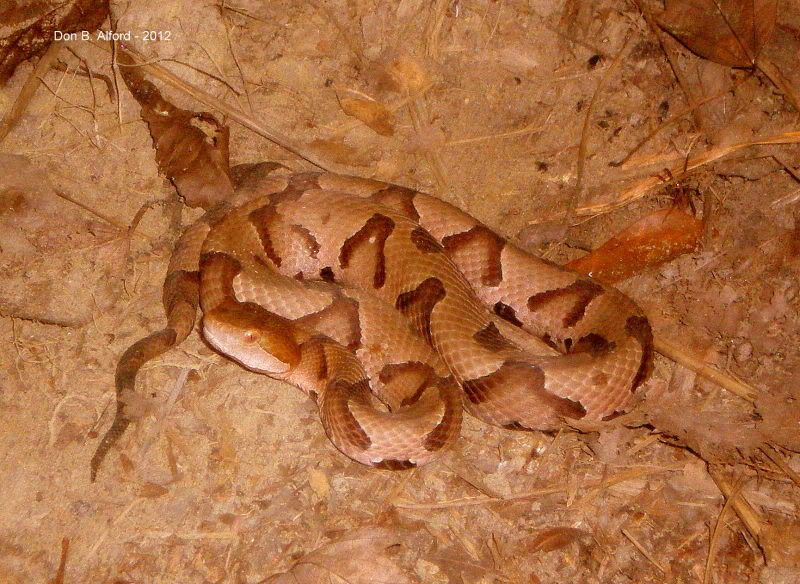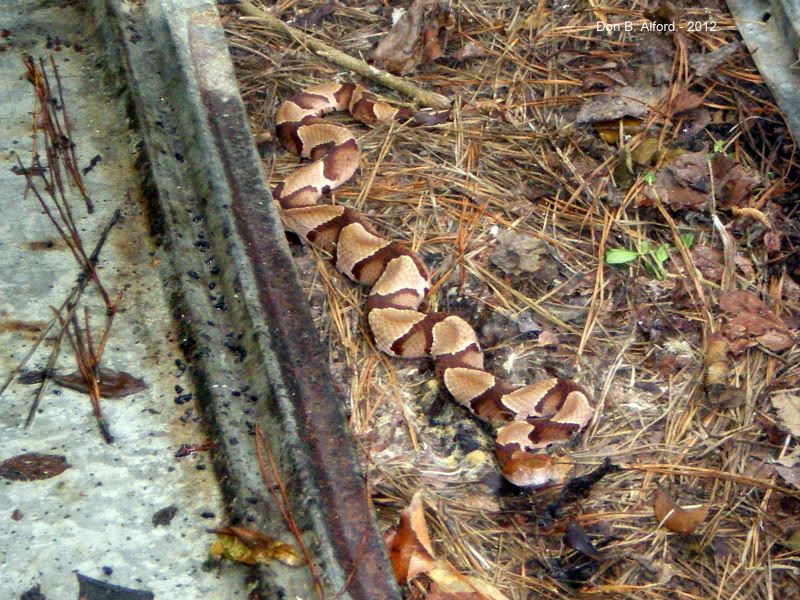 And a harsh warning to those who may remove a/c (and there are apparently a bunch of 'em)!