Here's a bit more insight into the previously posted
Bolitoglossa
photo.
That particular shot was done "in the studio"...read: set up on the railing of my open air lab. Aside from needing data on the specimen, it was raining when the salamander was captured the previous night, so a photo session wasn't really possible.
As can be seen here, a branch with a climbing hemiphyte was stuffed into a pint glass for support, a SB-700 was positioned overhead the subject for "ambient" light and the two SB-200 from the R1 kit were positioned for fill light (the extra SB-700 on the right was not used for the salamander shot). Rear sync flash was used to illuminate the background. In order to achieve this magnification while shooting at 16mm, the front of the lens is literally an inch from the salamander. Lighting was a nightmare.
This exact photo was from a shoot with an
Anotheca spinsoa
, as it can be seen sitting on the camera, but the setup was the same as the previous
Bolitoglossa
shot.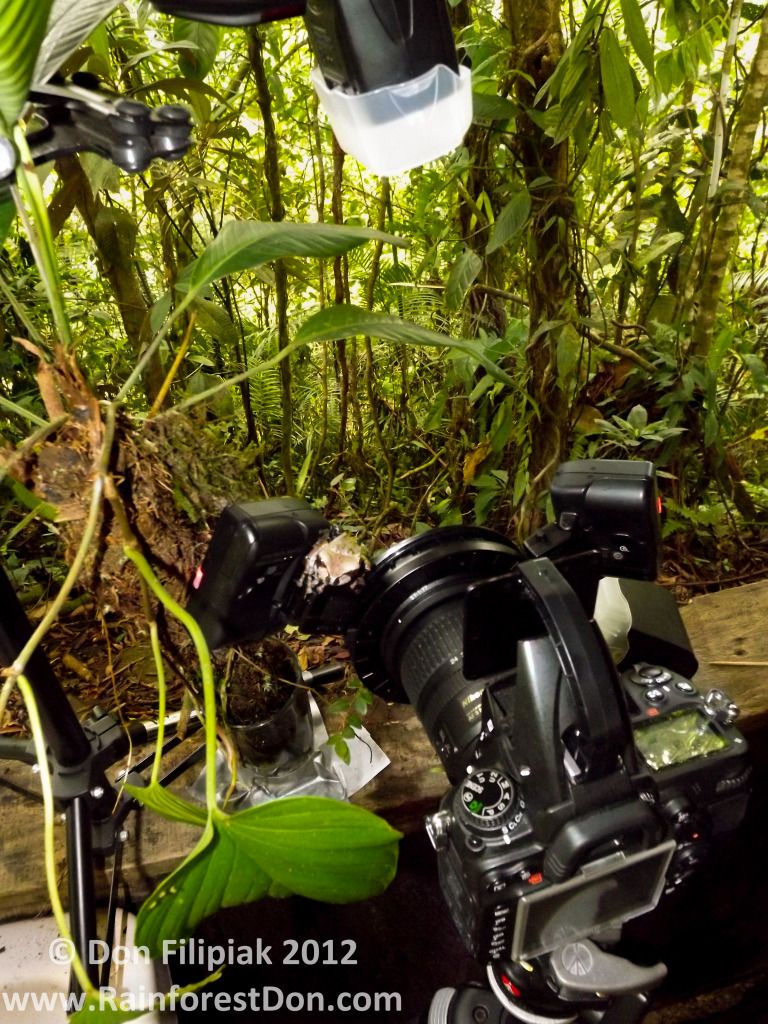 -Don
www.rainforestdon.com