I went down to snake road on this trip mainly to see some old, good friends who i have not seen in years. Justin, Andy, Matt...You guys know who you are.
But I got to know so many awesome people over the weekend and facebook friends requests are flying around like crazy right now. Now I have a lot more friends to look forward to seeing in the future. It's funy how such a cold, rainy, and miserable weekend can turn into one of the most memorable herping trips of a lifetime.
Anyway, I was really glad to be a part of it and here's my take on the weekend:
I was fortunate enough to make it down to snake road in southern Illinois this past weekend for the North American Field Herpers Association meeting. The weather got pretty crappy on us but there where good friends, good times, and despite the weather, a few good herps.
But you guys don't really want to do a lot of reading do you? Lets get right down to the cool stuff....The photos.
Snake road bluffs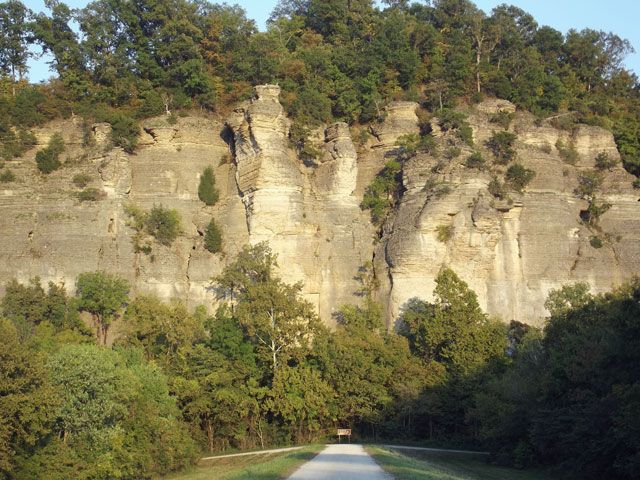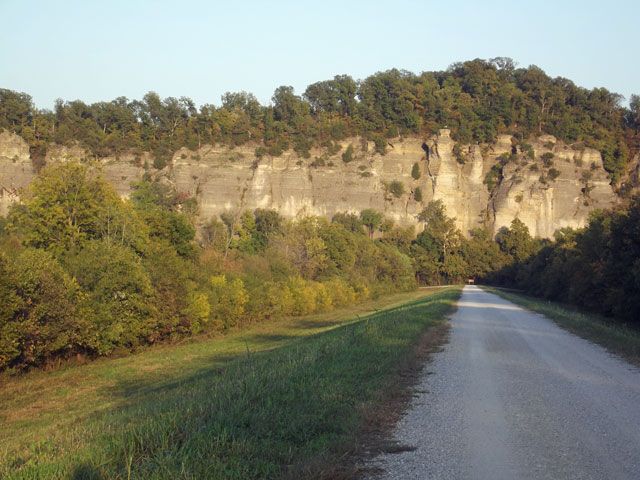 I have a thing for taking pictures of signs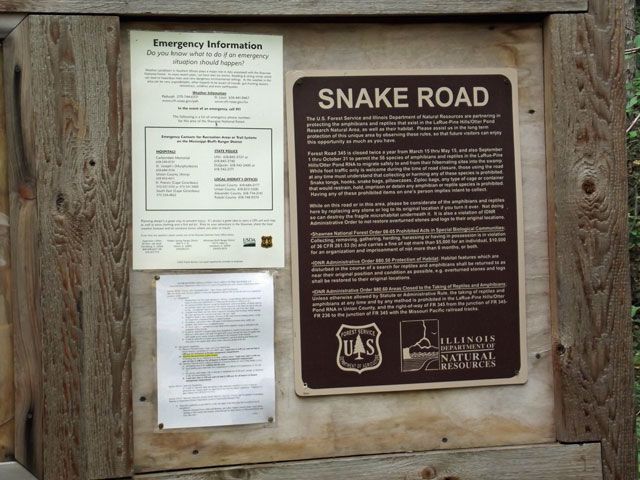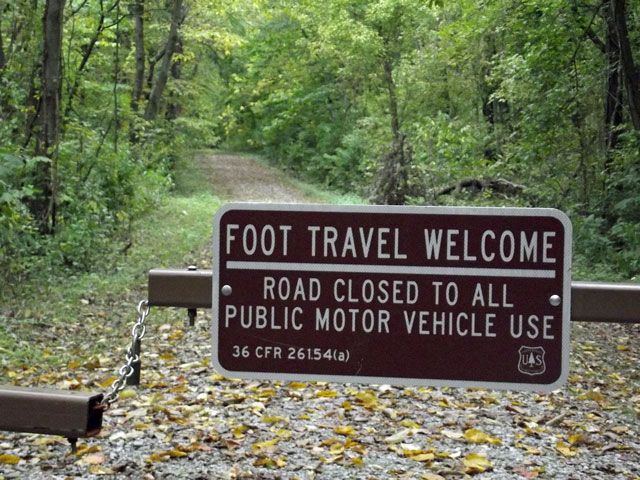 The Mississippi River was really low due to the drought of 2012
This is the grand tower rock formation in the Mississippi River that the town of Grand Tower Illinois was named after
Now let's get to some critters shall we?
Andy O'Connor spotted this juvie yellow belly water snake (Nerodia erythrogaster flavigaster) as we walked the road soon after I arrived
Later, I decided to do a solo walk of the road after dark. I soon came upon this black rat snake (Pantherophis obsoleta obsoleta)
I found that black rat like right off the bat and thought that since I had found that one snake so quickly that I would be tripping over snakes that night, but NOPE. That was the only one found during the night walk. I did however find this southern flying squirrel (Glaucomys volans). Sorry for the crappy pic, it's all I could get of this little guy.
I made it past the south end of the road and continued along a trail. As I was walking I absent-mindedly ran my hand through some paw-paw leaves along the trail and I touched something slimy. Whatever that slimy goop was it stuck to my finger! I was like "What the hell?". I looked and a green treefrog (Hyla cinerea) had grabbed a hold of my finger!!
The next morning, one of the guys with the group (Sorry, I don't remember who) found some eastern garter snakes(Thamnophis sirtalis sirtalis) living in some fireworks mortar tubes near our campsite.
I spotted this northern cricket frog (Acris crepitans) hopping along snake road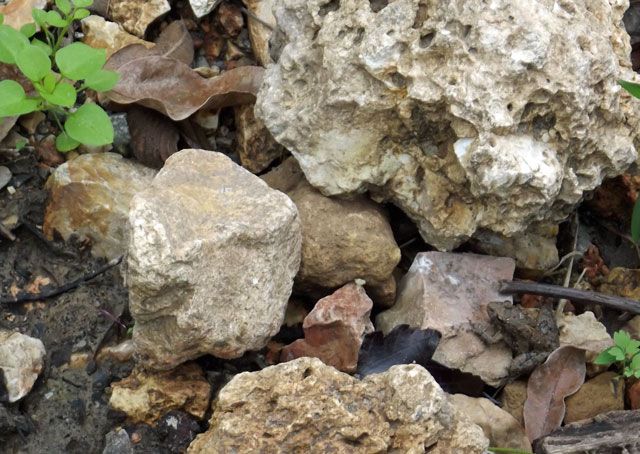 Kris Haas found this yellow belly water snake (Nerodia erythrogaster flavigaster) on the rocks
Our group saw this eastern painted turtle (Chrysemys picta picta) out in the swamp as we walked the road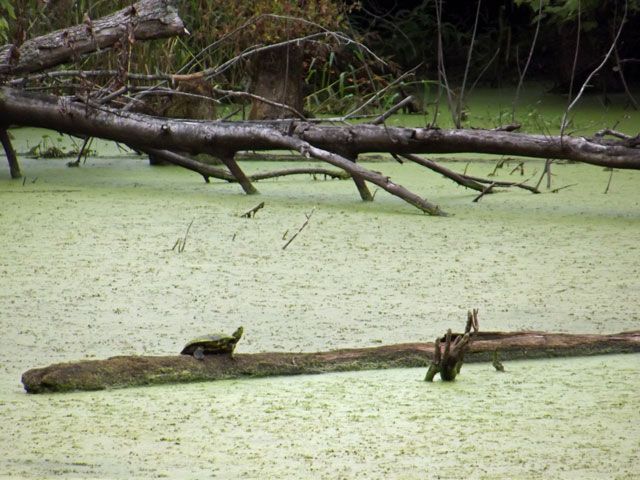 I stayed behind while everyone else went to go grab a bite to eat and started flipping rocks. Here's what I found
Ringneck snake (Diadophis punctatus)
Central newt (Notophthalmus viridescens louisianensis)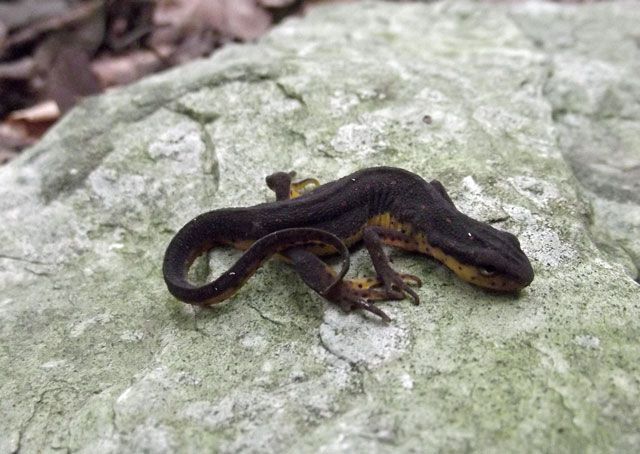 Longtail salamander (Eurycea longicauda) that was very difficult to photograph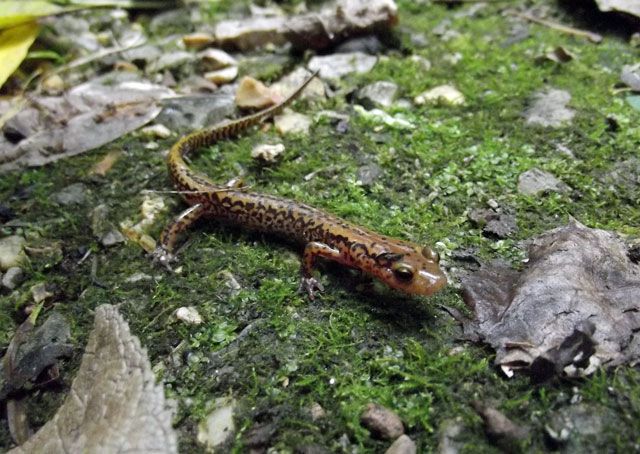 I started walking back towards my car because at that point I was getting kind of hungry too, and I was starting to regret not going to eat with the rest of the group. I make it a ways up the road and just happen to look down as i I put my foot down and realized that I had just missed stepping on a neonate young of the year cottonmouth cottonmouth by a 1/2 inch!!! Boy, I'll tell you what....I was eyeballing every single little stick on the ground after that!!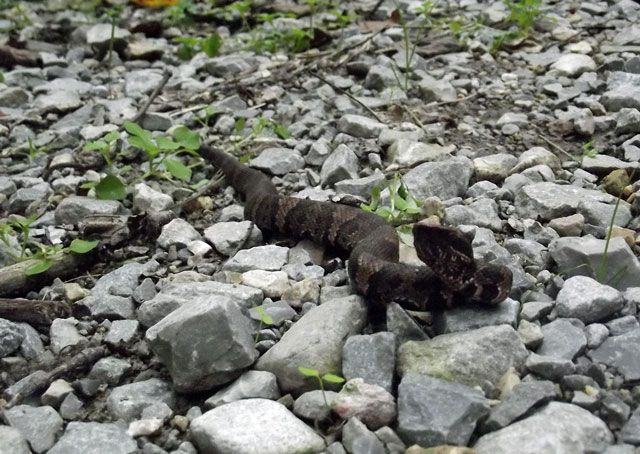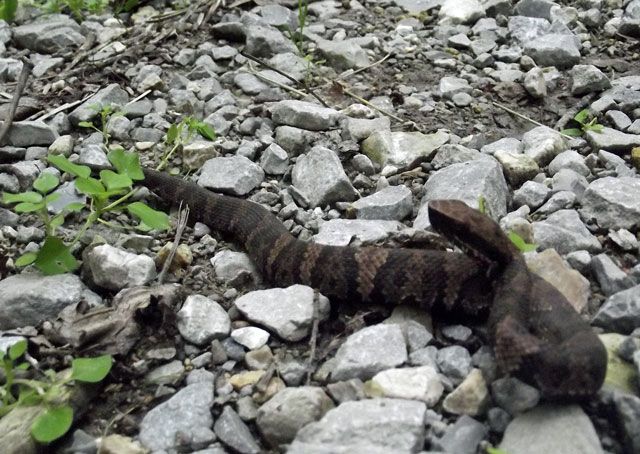 I shot a quick video of that cottonmouth as it crawled off of the road
http://www.youtube.com/watch?v=EE-qeBB3 ... e=youtu.be
The next day we were back at it and I soon flipped a zig zag slamander (Plethodon ventralis)
Justin Michels, Matt Ormsby, and I were walking the road when a shrill scream alerted us to the presence of this yellow belly water snake (Nerodia erythrogaster flavigaster)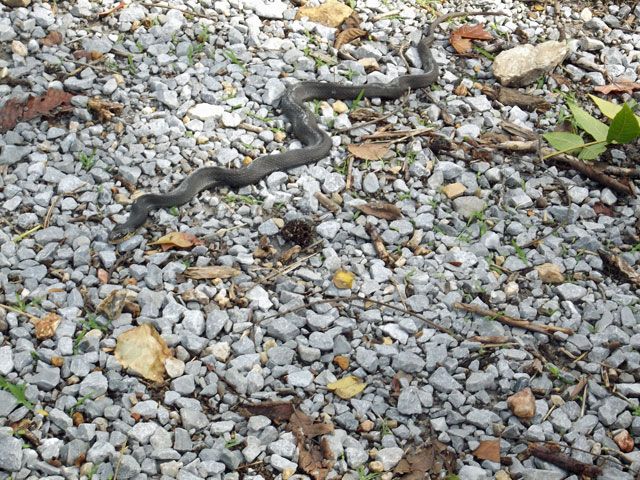 Here's Justin and Matt photographing that Nerodia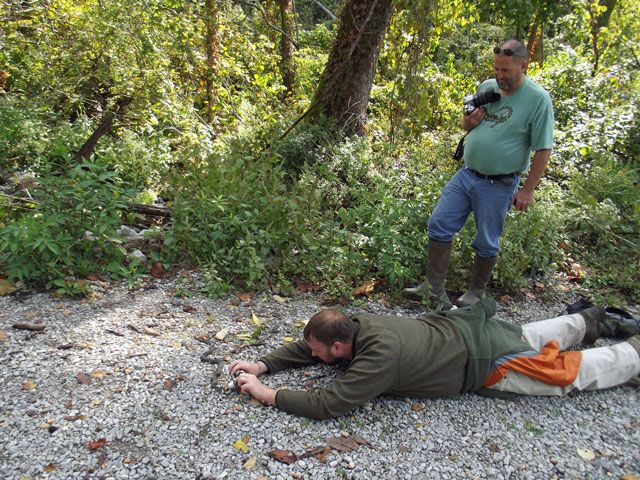 Someone else (Don't remember who) found this young of the year western ribbon snake (Thamnophis proximus) and I was able to photograph it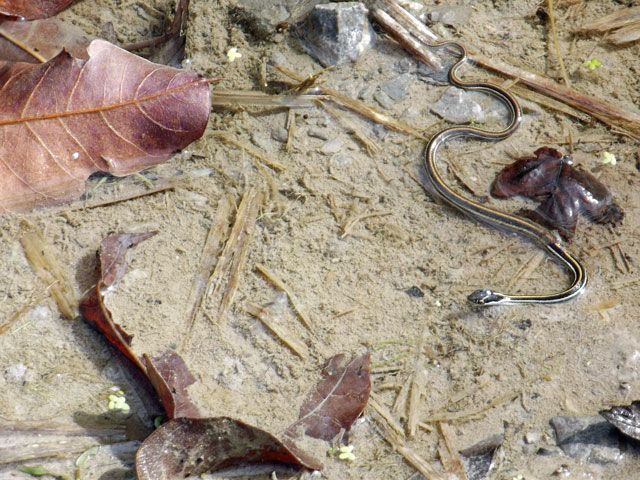 We found another long tail sallie (Eurycea longicauda)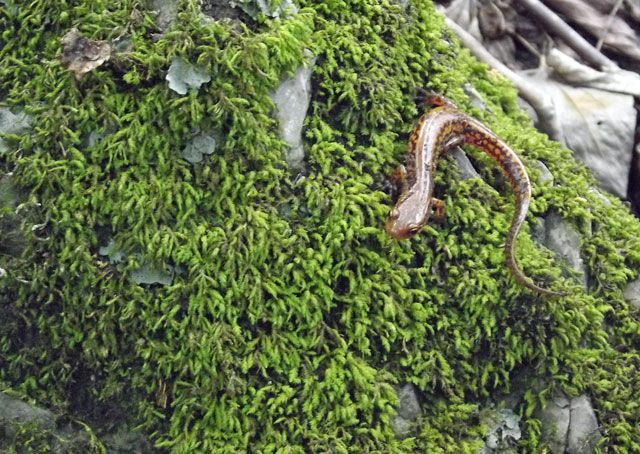 Then Matt Ormsby flipped this smooth earth snake (Virginia valeriae)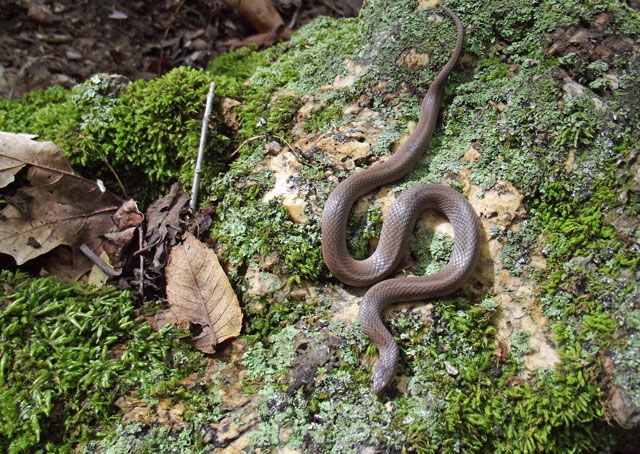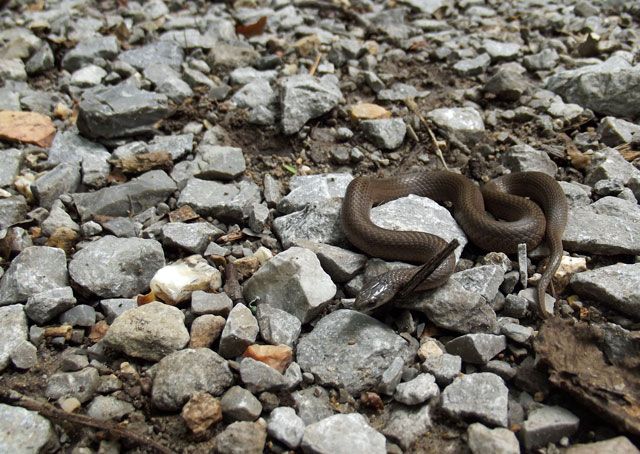 I believe that it was Carl Koch that spotted this fence lizard (Sceloporus undulatus)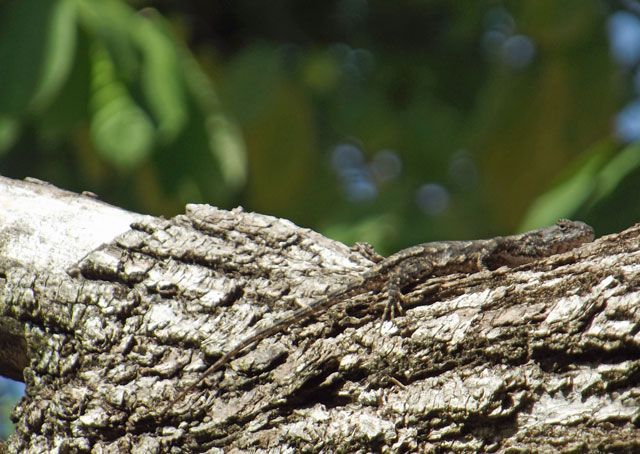 While climbing in the bluffs I photographed this gathering around a neonate western ribbon snake (Thamnophis proximus). The only people I know in this photo are Justin Michels and Dan Krull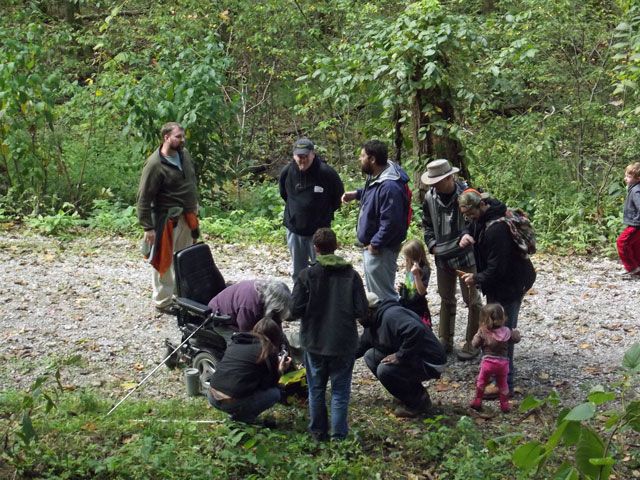 I believe it was Nigel Smith who spotted this western cottonmouth (Agkistrodon piscivorous leucostoma) up in the bluffs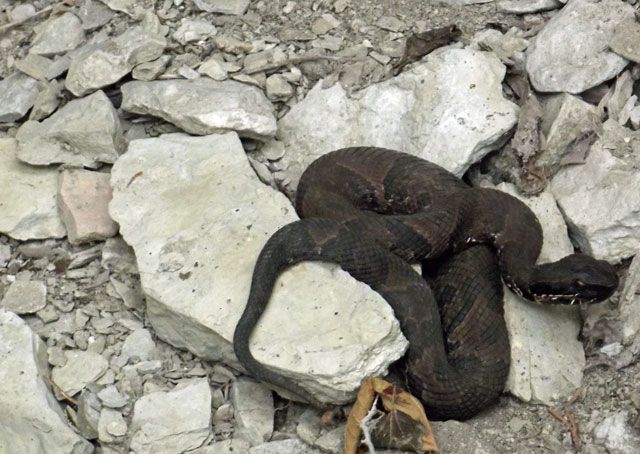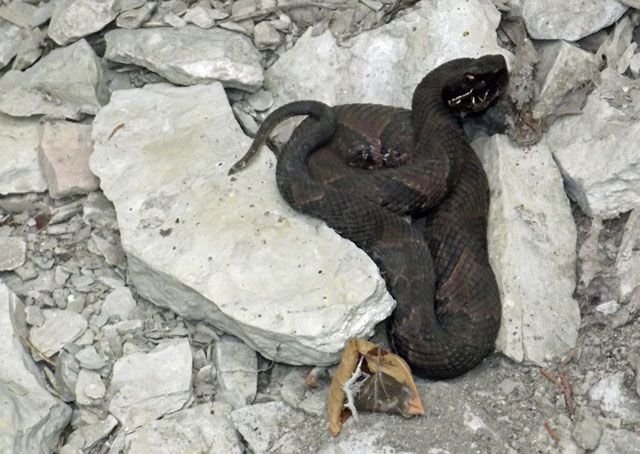 Matt Ormsby points out a neonate northern copperhead (Agkistrodon contortrix mokasen)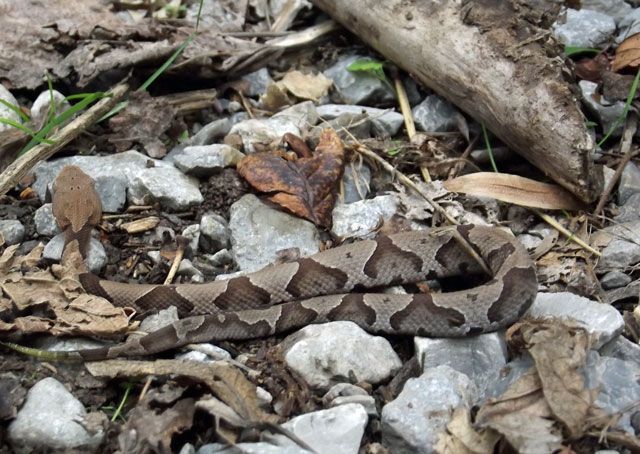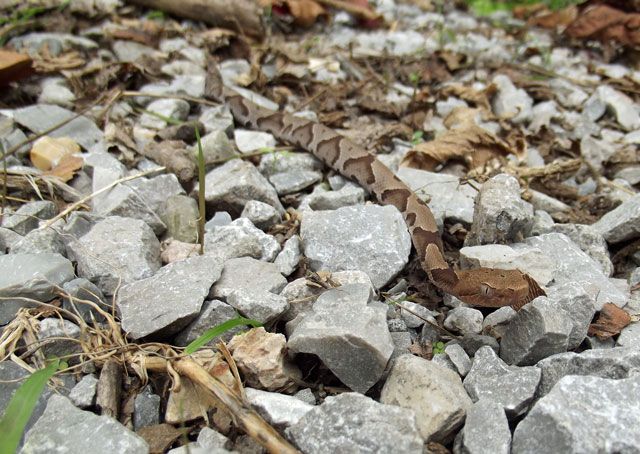 Here's Matt showing off a rope painted up like a milk snake that was placed under a tire by some jackass. HAHA...very funny.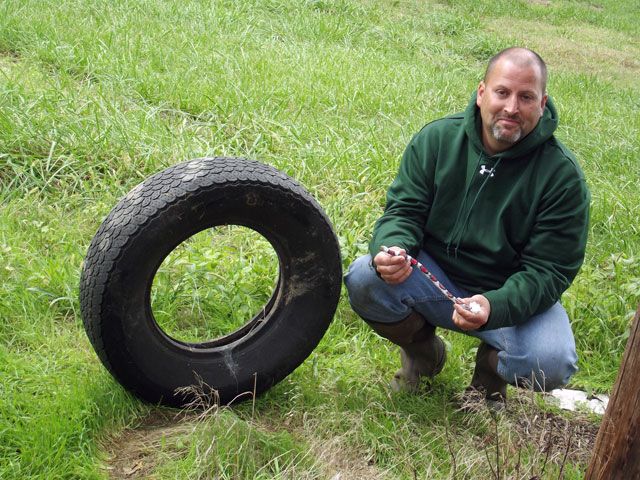 And to top it off, we found bigfoot!!!!