Got this little guy in the Fall of 2010 as a non feeder. Finally took a few skinks and by July 2011 he ate a pinky. After that he eats every time now. Frustrating but still exciting at the same time when it seemed I tried every thing to get him on mice.
Went from 7 grams on skinks to 9 grams by July 2011 and then to 16 grams by Fall.
Weighed 60 grams by Fall 2012
Weighed 138 grams by Fall 2013
Not the best pics and probably not the perfect specimen but still one of my favorites!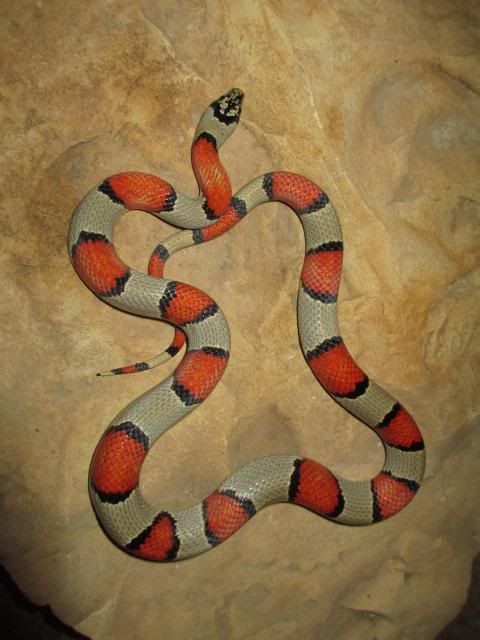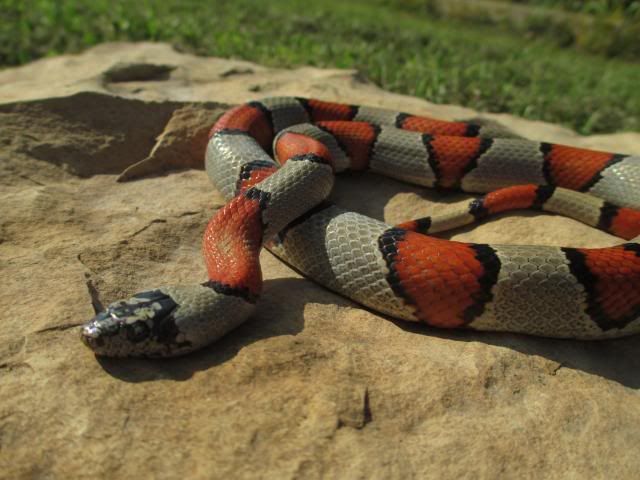 This snake is now about 26 inches.
Maybe someone out there knows about what size I can expect him to grow to?
Is fed weekly a 14 to 18 gram frozen mouse. Since he more than doubled last year I have hopes to get him over 36 inches.
Thanks for looking!
Gary