Hey There Everyone,
My last long Forum post covered my life-listing adventures through early June 2013. This post shows what I was up to from mid-June through mid-August while my two boys were out of school…
Summer sunset in San Diego
I didn't spend a lot of time this summer actually surfing, though I did catch a few waves here and there.
My best catches in the surf this year were leopard sharks.
I landed a few nice ones, including these two…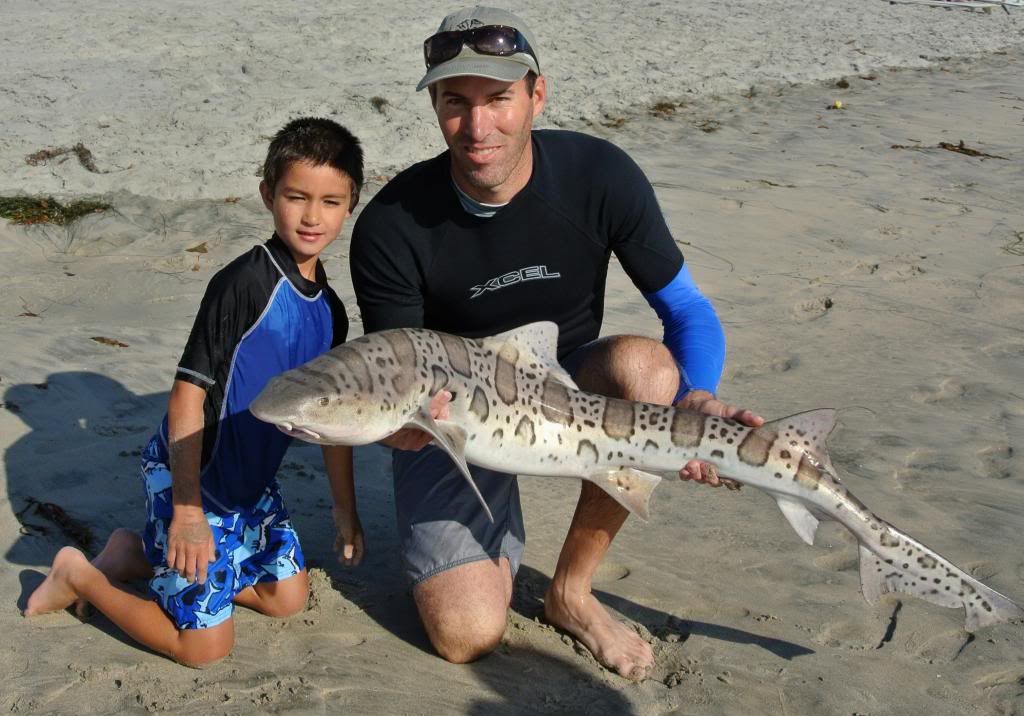 In late June, James Evans and I got together and explored a SD County mountain range I had never been to before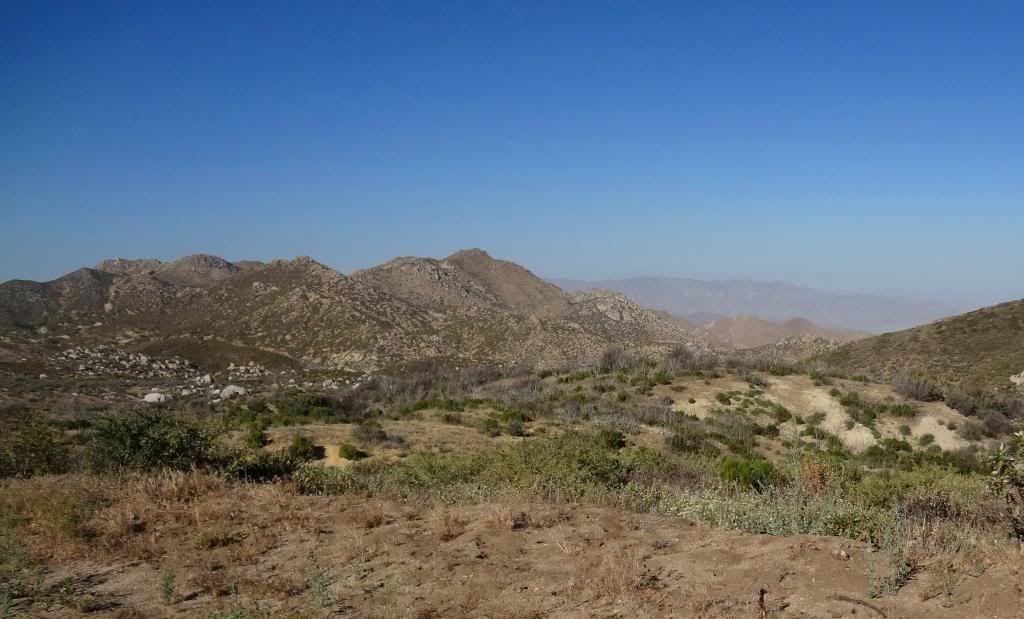 We had a good time, sighting some lizards, a couple deer, a bobcat, and a pair of snakes.
First was this patch-nosed snake found by James
Then I spotted this small gophersnake on the road
Later that evening, we met up with Fil T. (PNW Herper) and his friends, who just arrived in the SD County desert to work on Fil's herp tracking book.
We road-cruised for a while and didn't find much, then James had to head home.
I camped out with the tracking guys, and in the morning we went to a dune area to record tracks.
What do you think made these unusual tracks?
Fil said they were likely made by two snakes – one on top of the other.
Maybe mating? Or a predation battle??
Here's a desert iguana that Fil tracked down
And Jeremy holding a coachwhip – also tracked by Fil
When it got too hot down on the desert floor, we went up to the cooler mountains.
Here's the view from the highest point in San Diego County
We didn't see much wildlife apart from sagebrush lizards on this day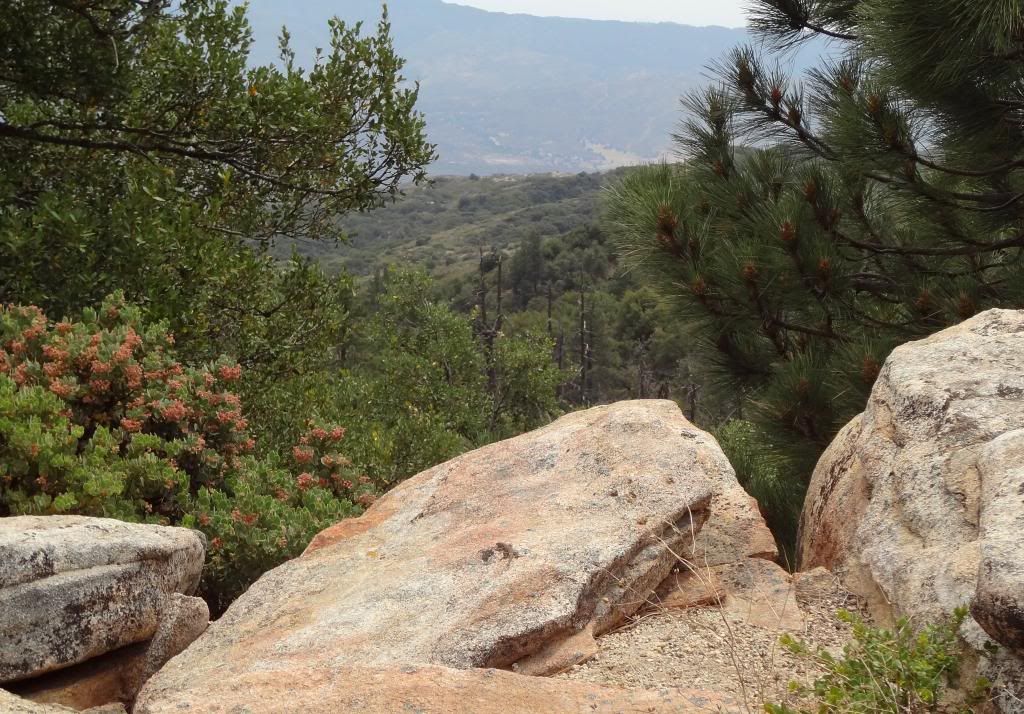 Later on during their time in SD, we went to a cool spot on the coast to collect tracks from a few of my captive herps.
desert rosy
Fil, Ted, and Jeremy on the bluffs with rosy boas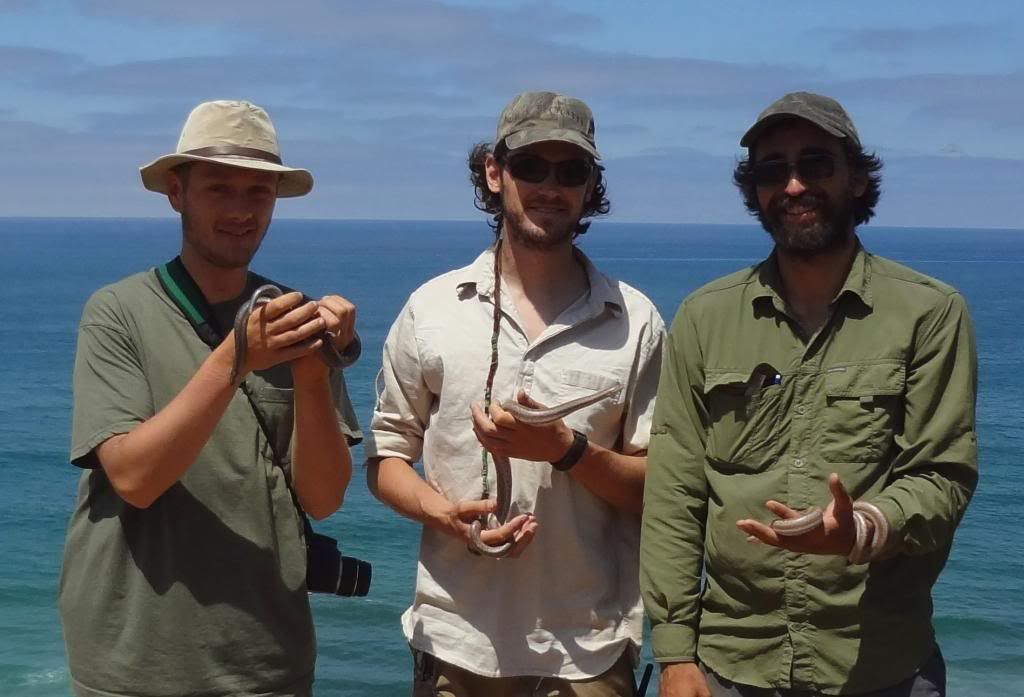 We also took a hike through a nature reserve and found a striped racer, some side-blotched lizards, and a lot of good bird activity.
I didn't get any photos of the racer, but I got this good one of a colorful male sideblotchie.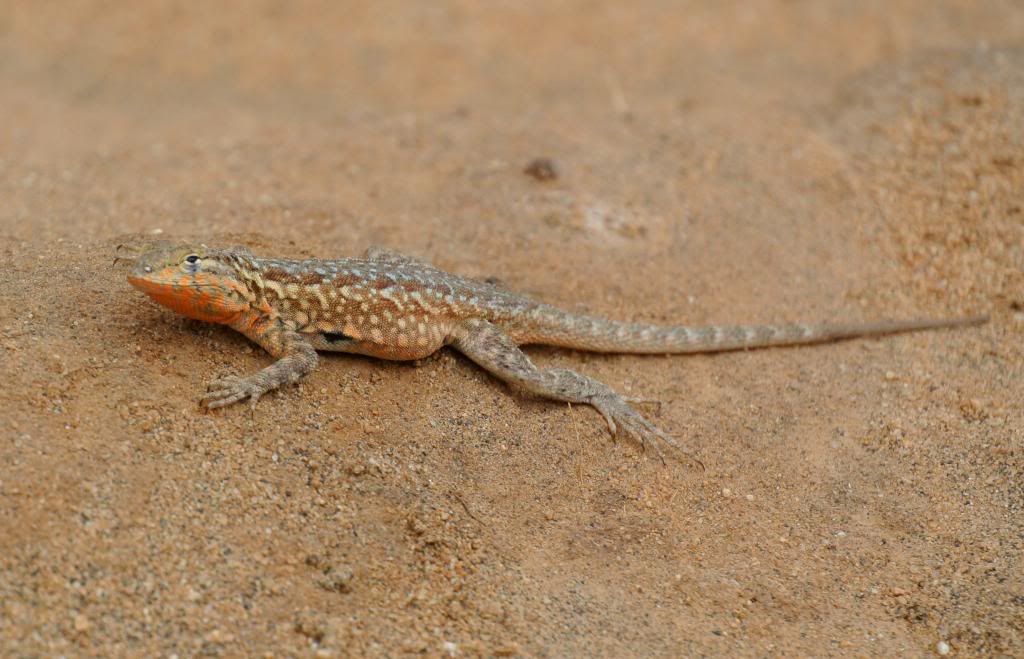 The following morning, it was time for the guys to move on to the next destination on their epic road trip through the West.
You can see more of their trip in Fil's post here:
http://www.fieldherpforum.com/forum/vie ... =2&t=16846
In early July, I hooked up with James Evans and we tried for Cope's leopard lizards and Baja coachwhips in the afternoon.
All we found was an alligator lizard and a gophersnake…
Then later that night we cruised this big, ugly Southern Pacific rattlesnake on a road we hadn't tried before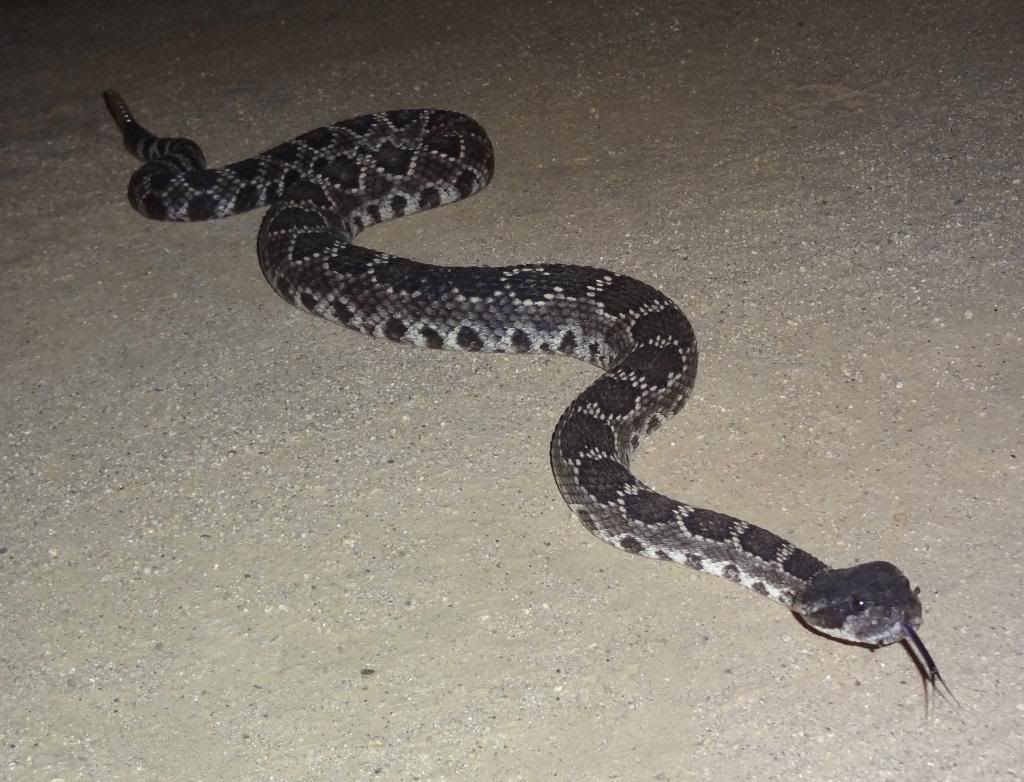 The following night, on a quick local road-cruise, I picked up a pretty little striped Cal. kingsnake just before it got crushed by oncoming traffic
Still in early July…
I took my good friend Jasper surf fishing at my favorite spot, hoping we'd catch a leopard shark.
We caught a couple of sharks, but not exactly the size we imagined…
Jas with a baby leopard
Young smoothhound I reeled in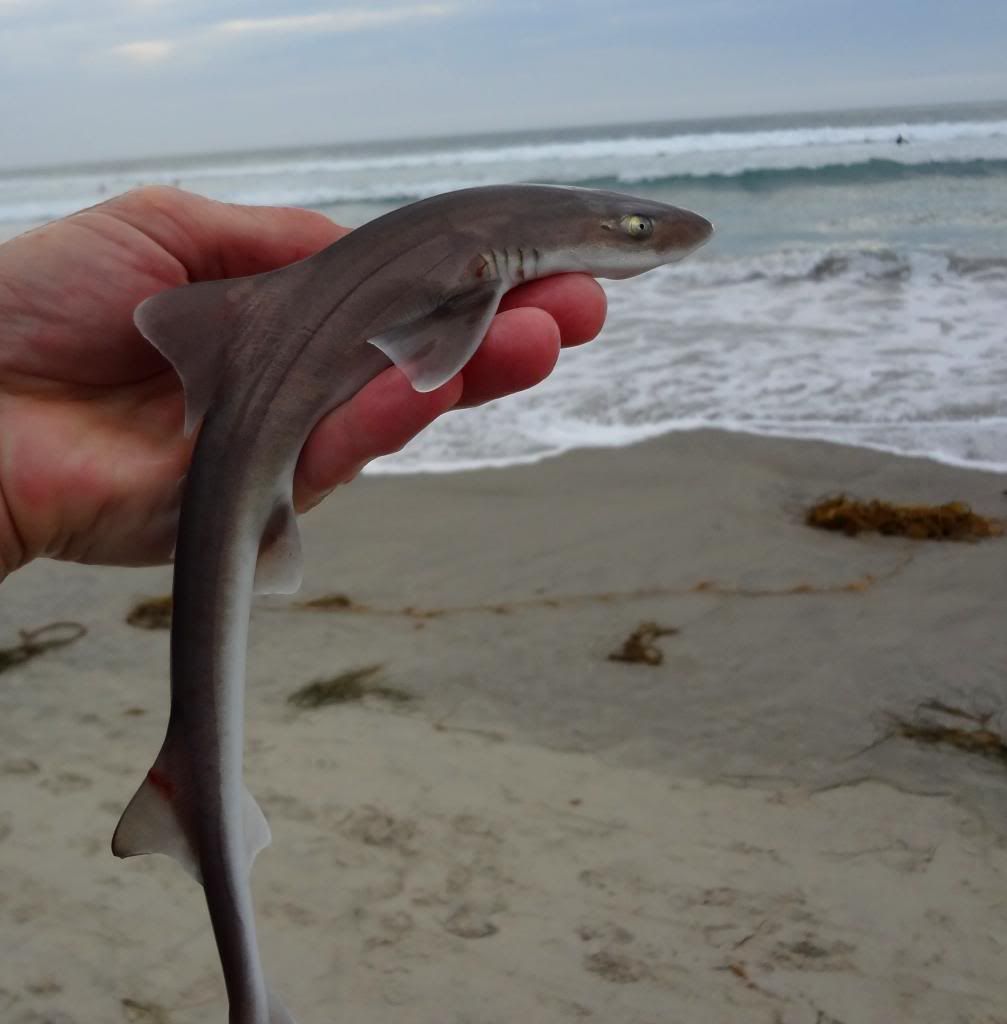 Near the middle of July, I took a long road-cruise to the desert and back, finding a decent number of snakes considering the time of year...
Started out with a juvenile So. Pac. Rattler on the desert edge of the mountains
Then a desert nightsnake on a rocky mountainside
This shovelnose snake was crossing a road down near the desert floor
Saw this young lyre snake climbing a roadcut on the way back up out of the desert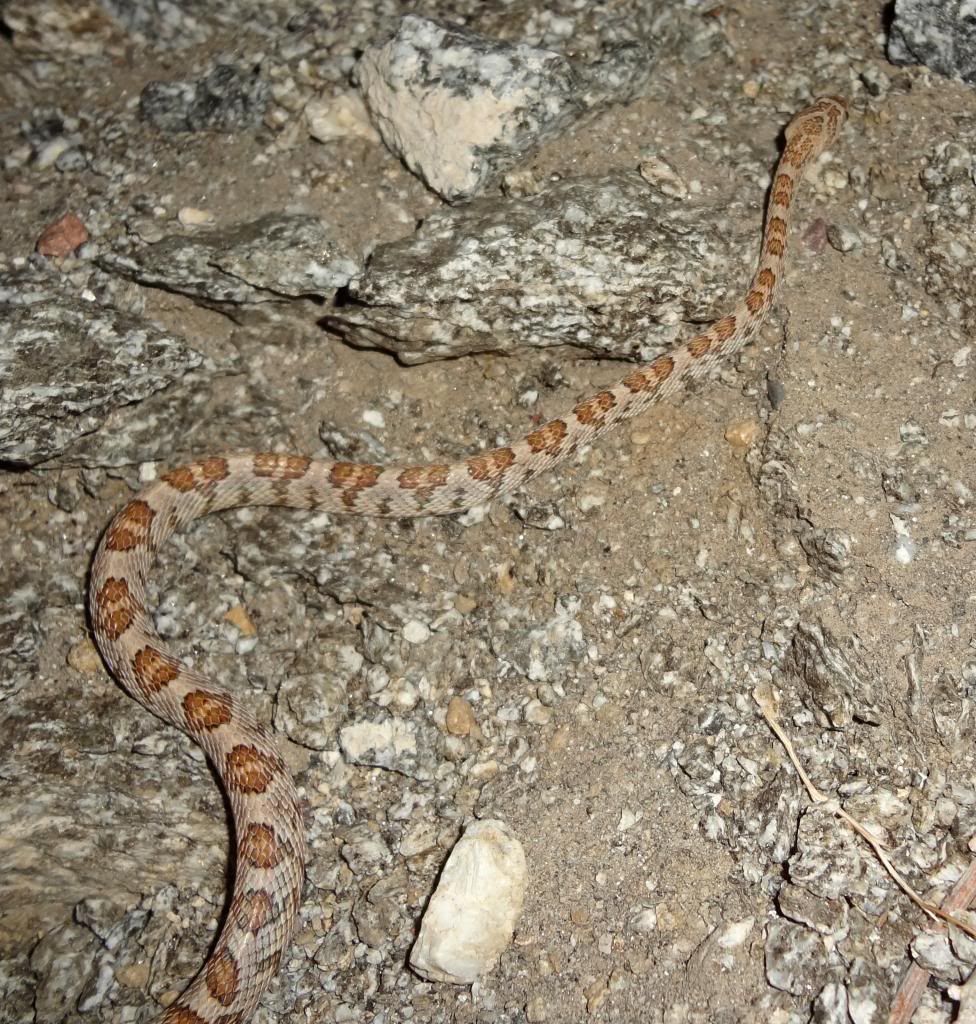 Then finished up with a nightsnake (intergrade maybe?) in the mid-elevation grasslands
Later on in July…
I found a pair of young Southern Pacific rattlesnakes coiled in the shade up in the mountains of San Bernardino County
I also helped out with the annual NAFHA educational Herp Talk at the Grassy Hollow Visitor Center in the Angeles National Forest.
Josh and Jim gave a terrific presentation…
…plus I got to meet a few more cool FHF/NAFHA guys including Lucas Basulto, his dad Art, Jim's nephew Aayvrm, and Fangmaster Jeff.
For more on the Grassy Hollow event, check out Jim's post here:
http://www.fieldherpforum.com/forum/vie ... ow#p198950
We put together a great collection of herps for the presentation. The most memorable for me was the Basulto family's desert tortoise
He's by far the largest specimen I've ever seen, and appeared so healthy I guessed he was only about 25 years old. Man was I wrong – he's approaching 100!
At the end of July, I packed up the Pilot and took the wife and kids on a road trip to Seattle in order to visit my family on my Dad's birthday.
We stopped and camped along the way, making sure to find a little time for fishing and herping too.
Here are some of the more interesting photos taken during our trip……
This 3 foot long great white shark was dying and washed up on Pismo Beach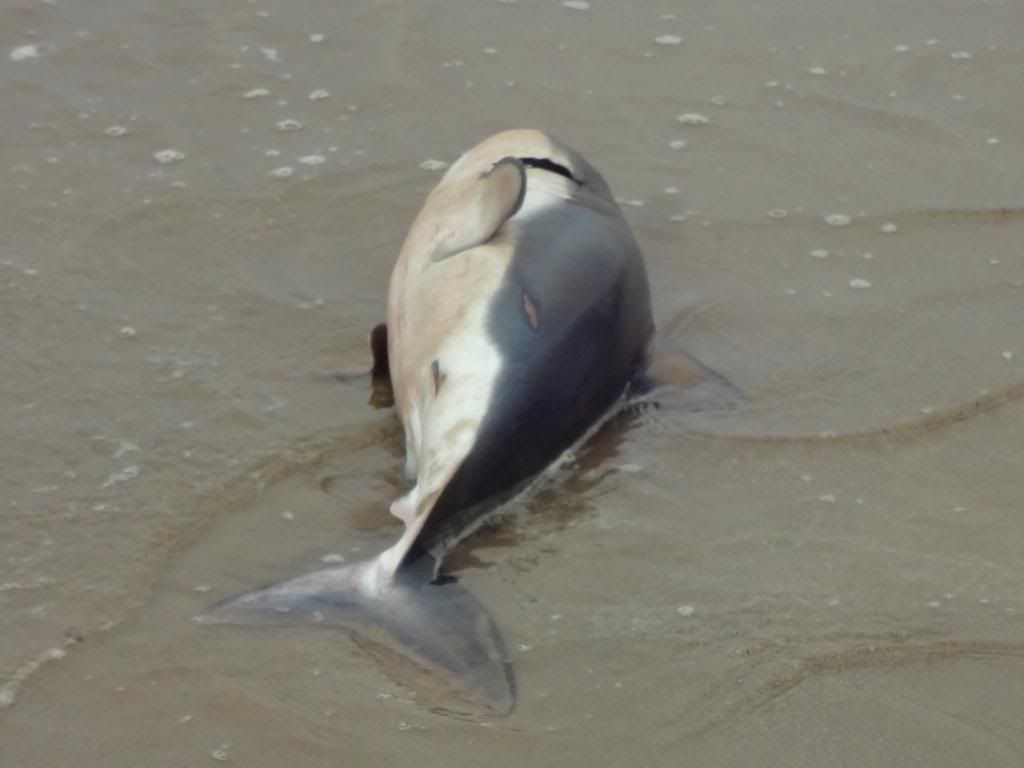 The rangers wouldn't let anyone touch it or even get close to it, hence the poor photo.
This pair of gartersnakes was found in the middle of Shasta County along the Sacramento River, at an elevation of about 1,600 ft.
I'm not sure what species they are, but I'm leaning towards Oregon garter (Thamnophis atratus hydrophilus). Anyone recognize them??
Here's an unusual fish Trevor and Brady caught in Oregon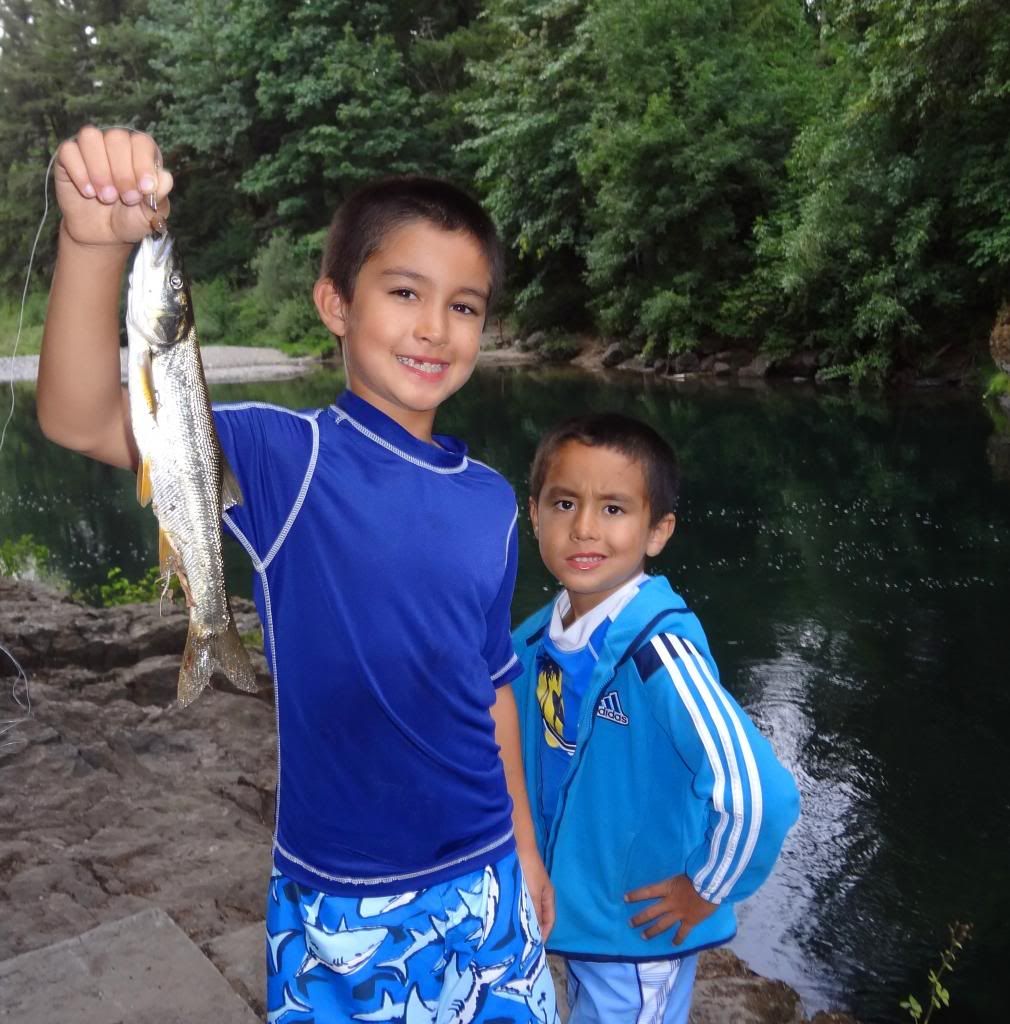 It's a squawfish. I had never heard of them either until I looked it up.
A small
long-toed
Dunn's salamander (Plethodon dunni) found next to a hidden waterfall
(It was only about 2" in total length, so a bit tough for me to identify.)
King salmon at Ballard Locks in Seattle
Salmon artwork at the Locks
Day trip to Mt. Rainier National Park….
Cascades frog or tailed frog?
pretty sure this is a female tailed frog
Cute pika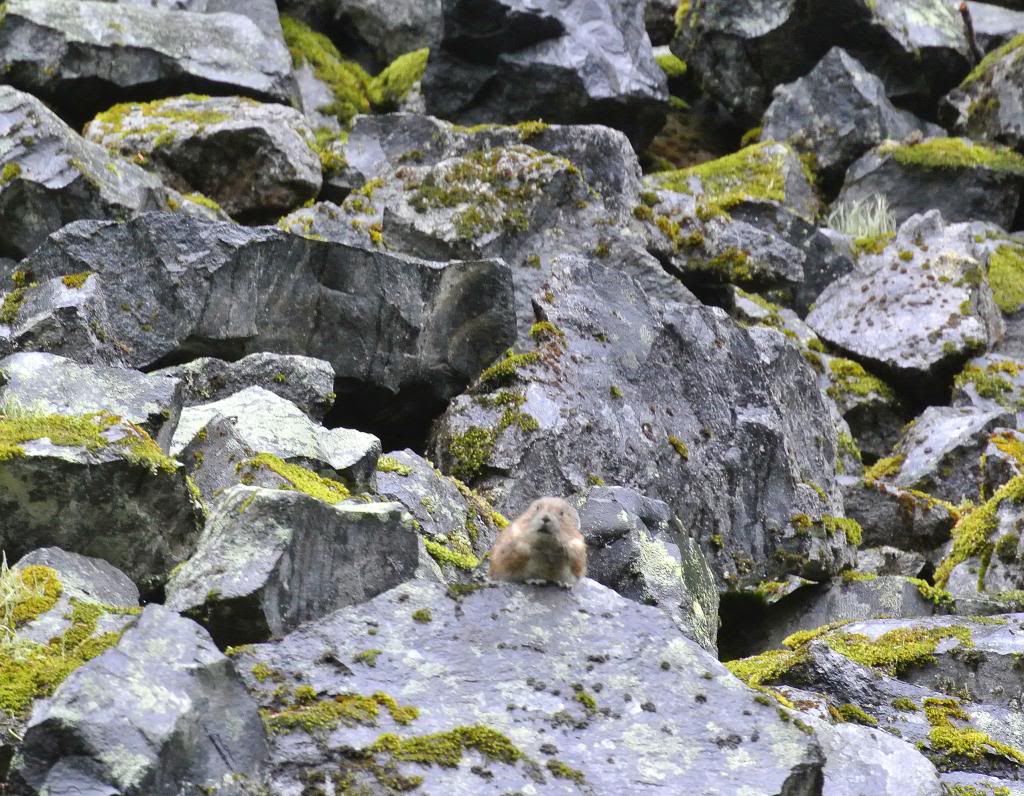 My brothers and I caught up with Fil T. for an afternoon and did some PNW style stream herping…
Here's a neotenic adult giant salamander (Dicamptodon tenebrosus), as found by Fil
Tailed frog (Ascaphus truei) posed on a leaf
Cold mountain stream
Fil and my brothers searching for giant salamanders
For a moment I thought this fish was a Dicamp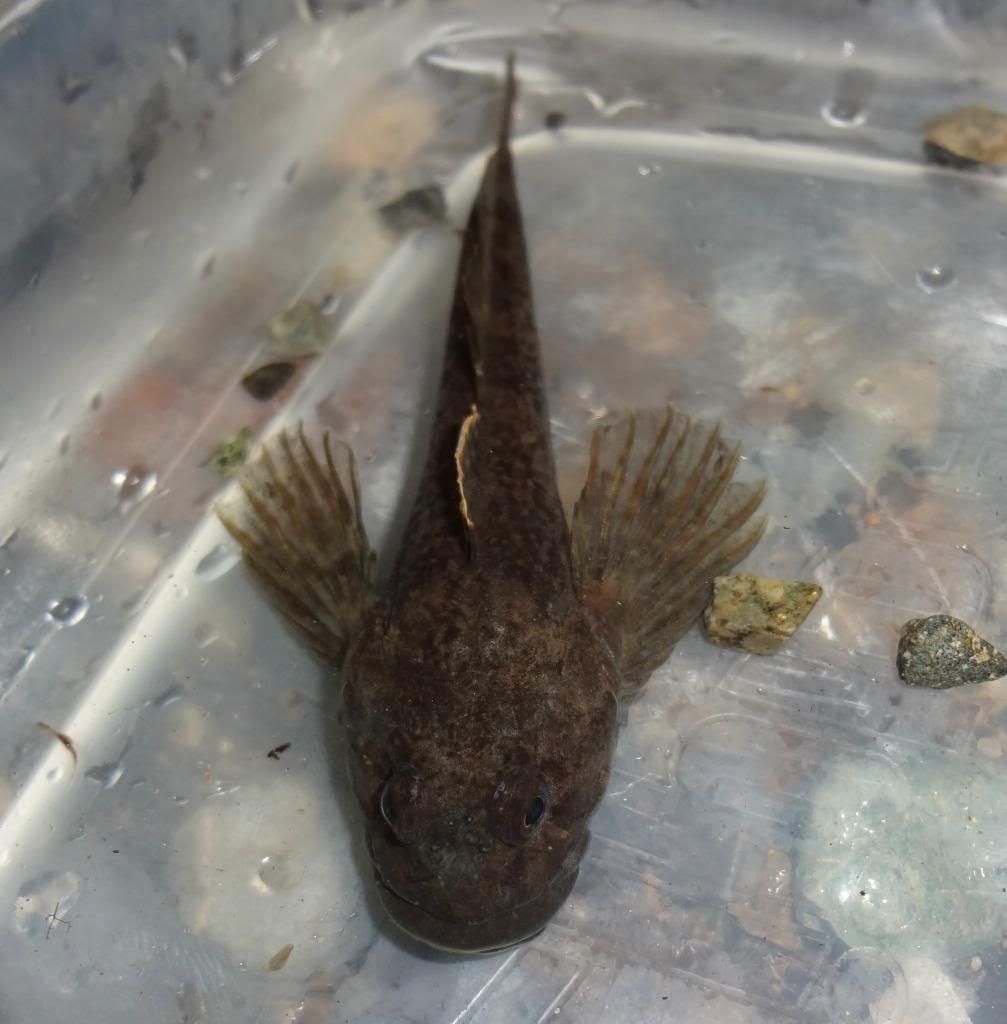 Cascades frog (Rana cascadae) found in a streamside clearing
Giant salamander larvae that I found (lifer!)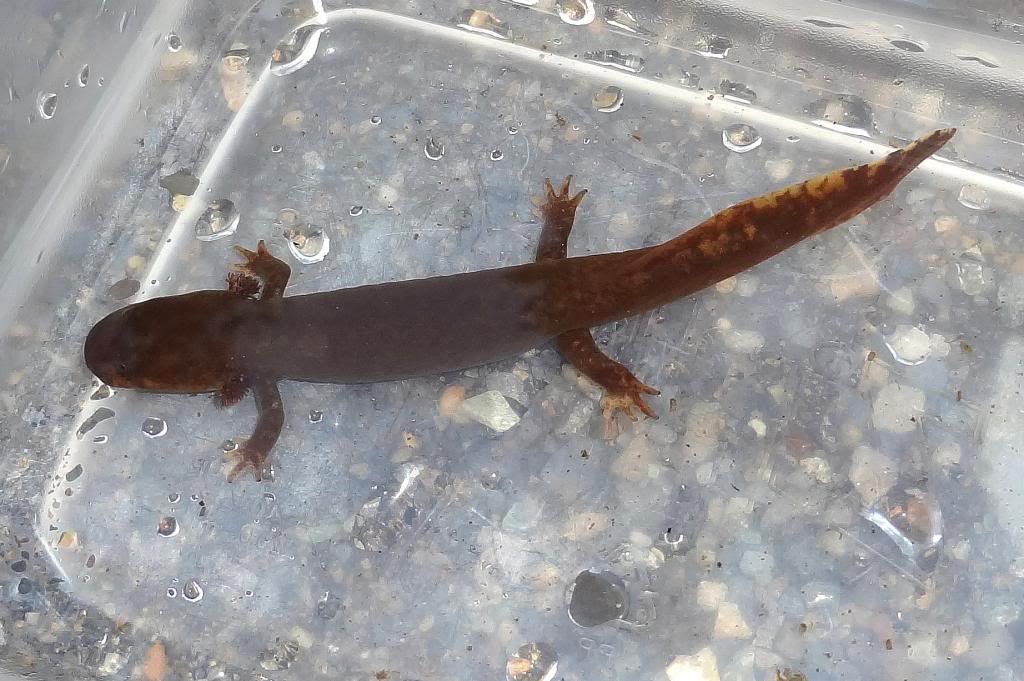 Tailed frog tadpoles need a strong grip to survive in fast-flowing streams
This metamorph tailed frog had a nice big tail still
(Thanks a lot for showing us around Fil! I had a great time and look forward to doing it again next time I'm up your way.)
After Fil had to head home, my brothers and I drove over to the Eastern slopes of the Cascades and did some road-cruising before crashing out at a friend's cabin in the mountains.
I was really hoping to find one of Mike Wolverton's rubber boas, but all we found were a couple of Great Basin gophersnakes…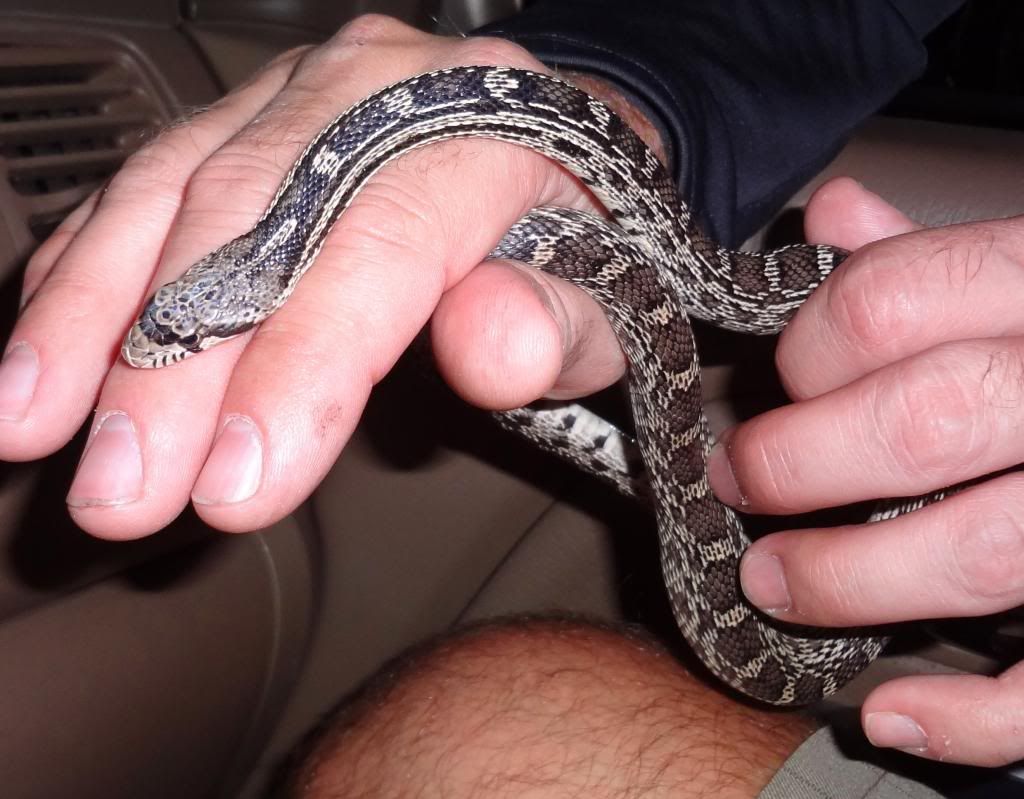 These were the first gophersnakes my brothers and I have ever seen in WA, so we were pretty stoked.
While flyfishing early the next morning, I couldn't resist lifting a likely-looking river side rock. That's how I found this wandering gartersnake (in need of a shed), and notched another lifer
After breakfast, my brothers and I explored around the town where the cabin was and saw a DOR valley garter plus one more gartersnake that took off without a photo. I think we found the good road to cruise for boas next time too. Watch out for us Mike…
One last stop on the way back to my bros' house didn't turn up any cool animals, but at least the foxgloves were in bloom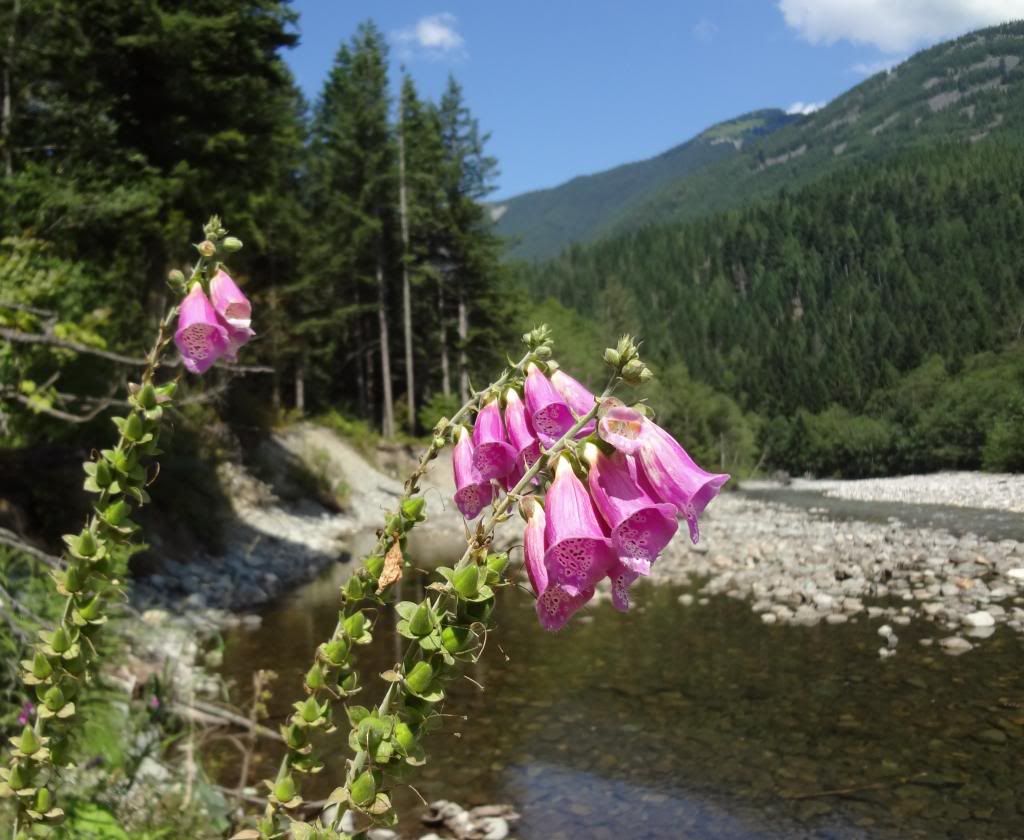 I love it up in Washington in the summer!
Driving back to San Diego….
We stopped for a night in Oregon and did a little more fishing.
Here's Trevor on Diamond Lake
Trevor and Brady with our quarry: a 6" rainbow trout
We spent the following morning marveling at Crater Lake
Then we jammed the rest of the way home without making any more time for herping.
Here's one last parting shot from our trip: Mt. Shasta
Mid-August…
Even though August is usually a poor month for herping in Southern California, James Evans and I decided to hit the roads one night and see what might come out after a summer thunderstorm.
Here's a view of the storm clouds from San Diego looking East at sunset
We met up in the mountains where it was still dry and nothing was coming out. So we kept going further East into the desert.
Before long we found this 4 foot red diamond rattler crossing the road
Then we found a handful of western toads on a popular desert road where I've never seen any amphibians
We finished the night with the common glossy/gecko combination…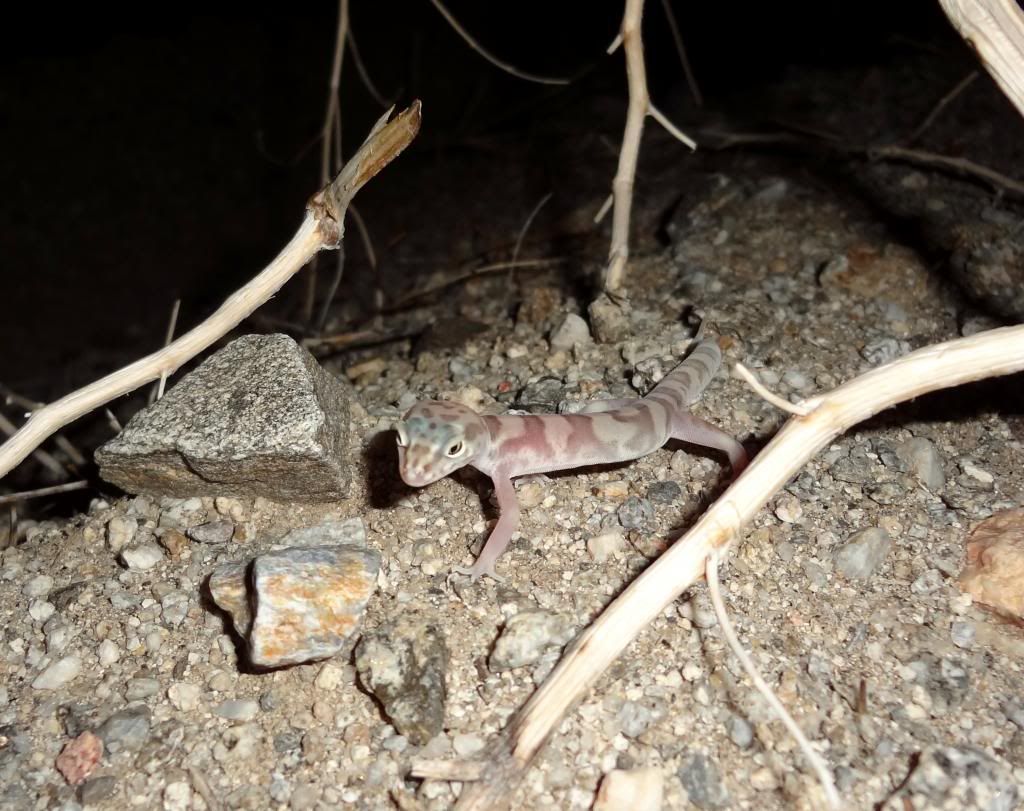 (Thanks for cruising with me so many times James! I hope to see you in SD again before too long. And maybe someday I'll come up and visit you in Alaska.)
Well, that's all for now.
I definitely had a fun-filled summer and I hope you enjoyed my post.
Sometime soon, I'll create another showing my Fall finds.
Until then, Happy Herping everybody!
Jeff