I would love to see pics and hear about everyone's outdoor enclosures for their herps. I am most interested in the materials used and construction design. I just started digging a pond for turtles but haven't settled on what the perimeter is going to made of or look like. If anyone has any tips or things they would do differently I would love to hear about them.
I'll share a scanned photo from an enclosure I built in middle school initially for box turtles. This was one of the earliest versions. It changed size and location in the yard a few times over the years but held the same basic design. I also had a 60 gallon prefab pond in their for a while that held spotted turtles and European pond turtles for a season. The box turtles would hibernate in a big pit that I dug and filled with grass clippings and leaves.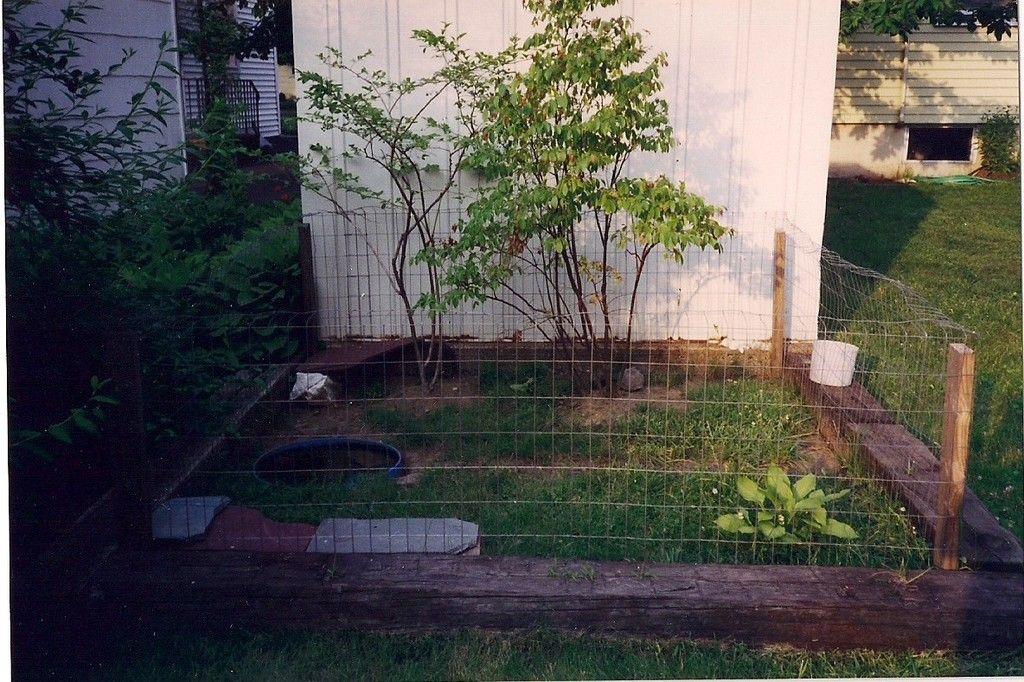 The sides are made from old rr ties (yes the ones filled with creosote) that lasted 20+ years in the yard for all sorts of landscaping. Nailed to it is hardware cloth that is bent over on the top to prevent turtles from climbing out. The wire is sunk about 6 inches into the ground.