Hi everyone - I thought it was about time for an update on what I'm up to these days. After finishing up my internship with U.S. Fish & Wildlife Service last fall (see those blog entries here: Part
1
,
2
,
3
,
4
,
5
), I accepted a position with the
U.S. Geological Survey (USGS)
working with Desert Tortoises (
Gopherus agissizii
) out in the Mojave. While USGS is
headquartered here in Henderson, NV
(just outside of Las Vegas), I will be spending much of my time across the border in California, where the impending expansion of a large military base has resulted in the translocation of several hundred tortoises. USGS is responsible not only for relocating these tortoises, but also monitoring a significant portion of them before and after the move. Here are some photos from my first few weeks.
First off, for reference, here is a USGS map showing the extent of the Mojave Desert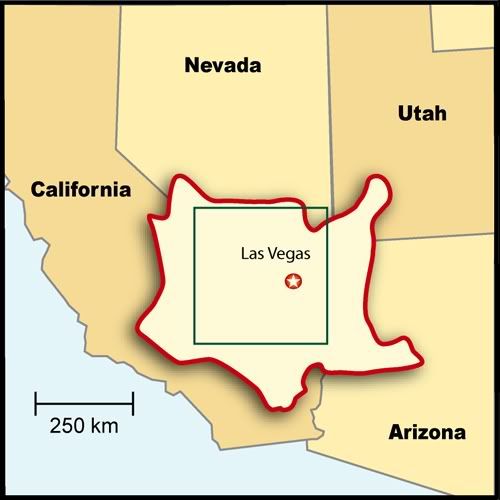 And here is the range of the Desert Tortoise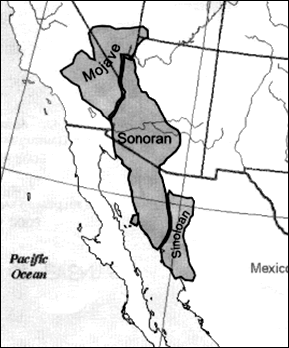 The USGS office in Henderson, NV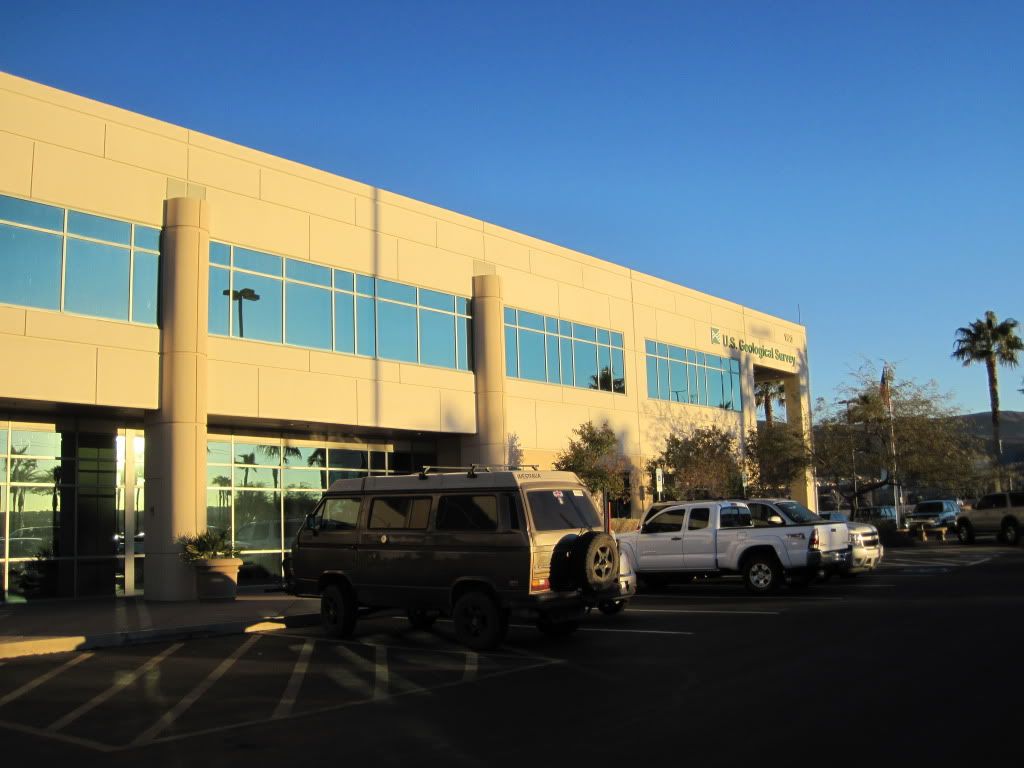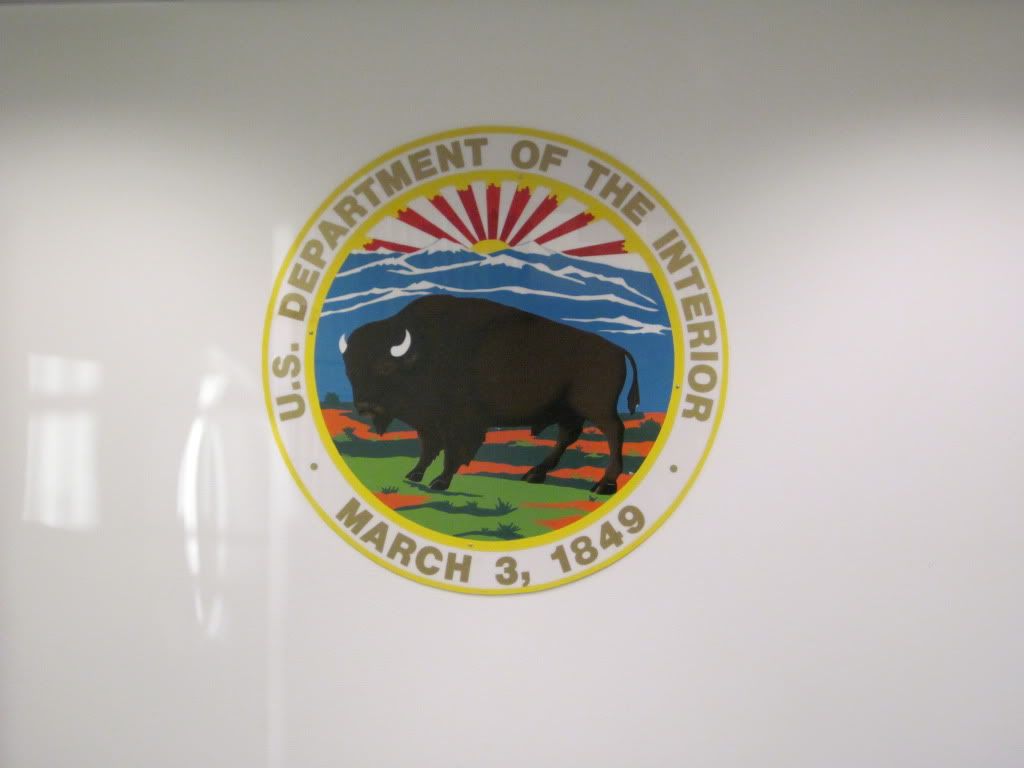 On the way to the first field site in Nevada.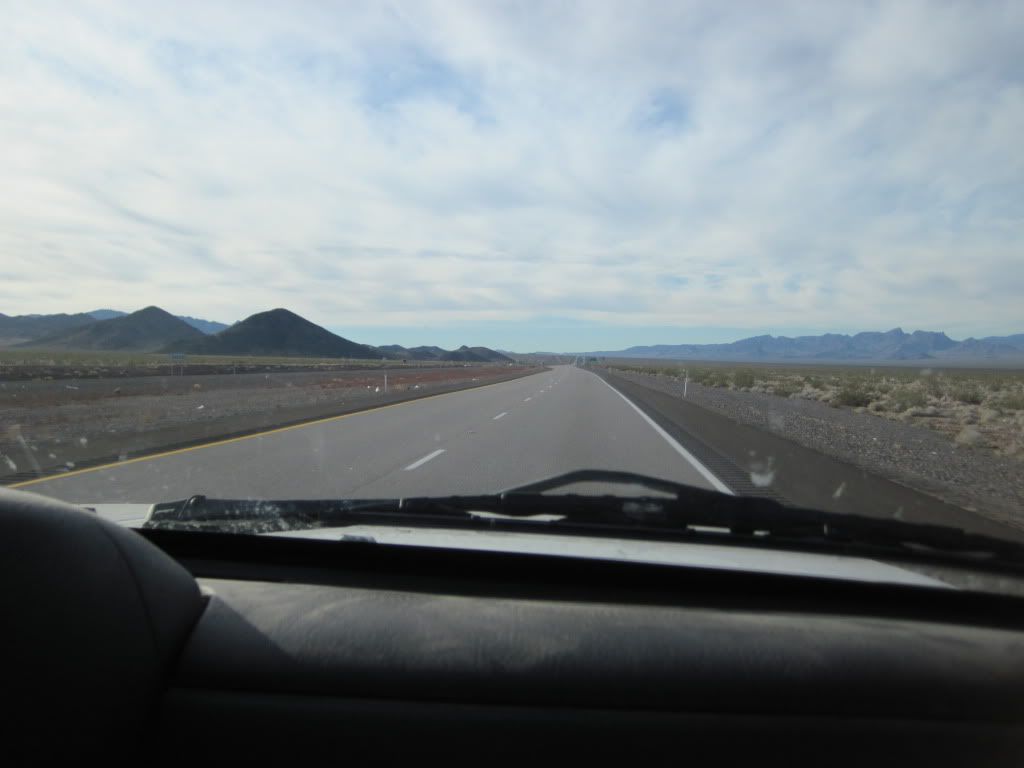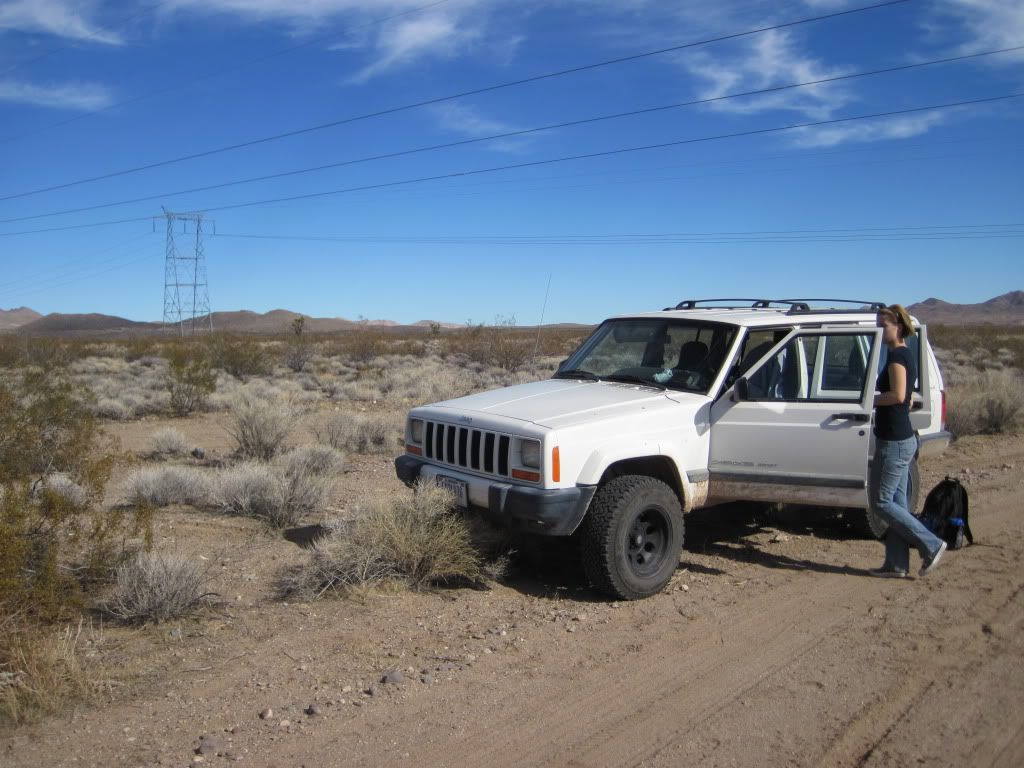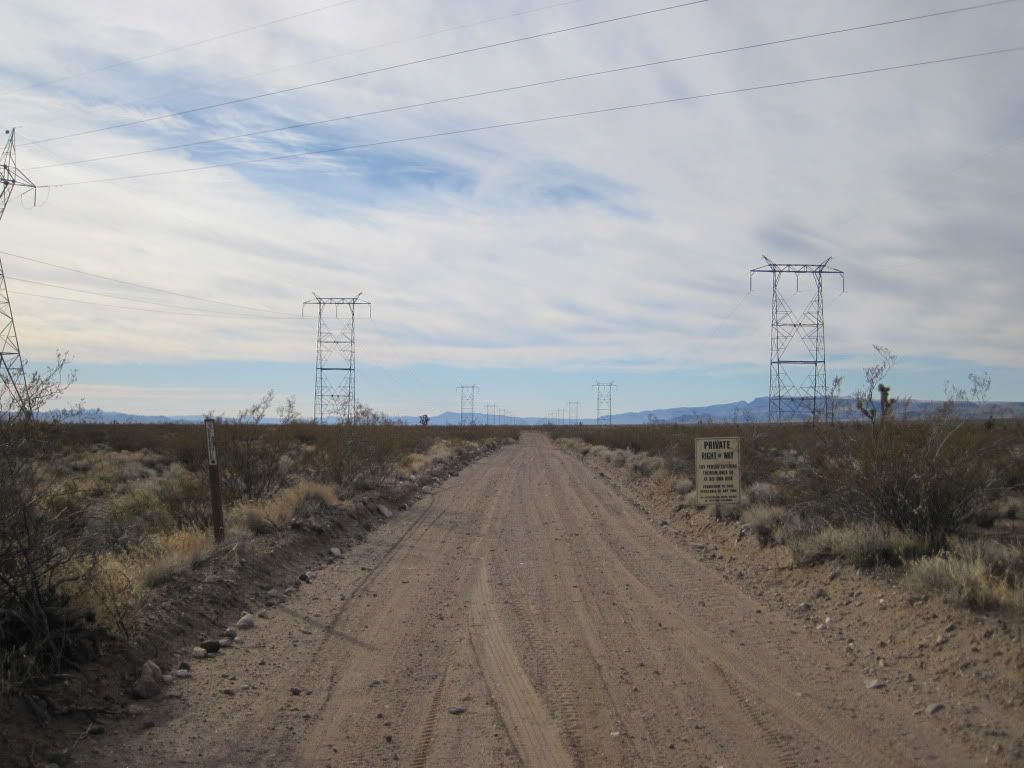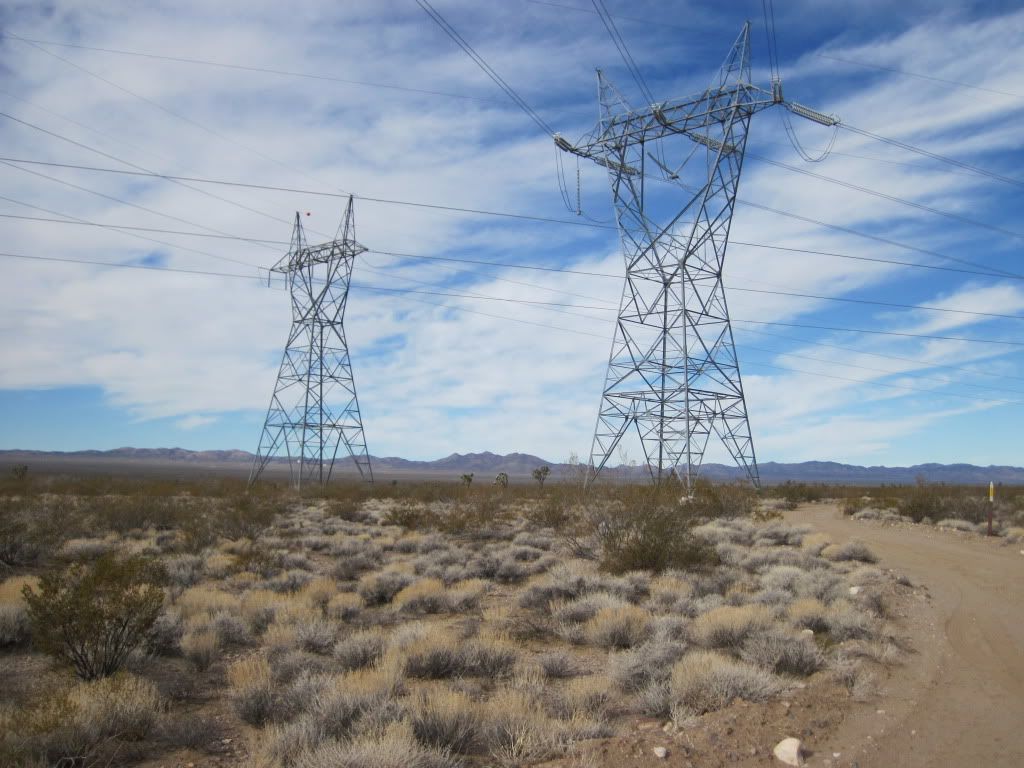 The habitat here is characterized by Creosote bush(
Larrea tridentata
), White Bursage (
Ambrosia dumosa
), Mojave Yucca (
Yucca schidigera
), and Joshua Trees (
Yucca brevifolia
).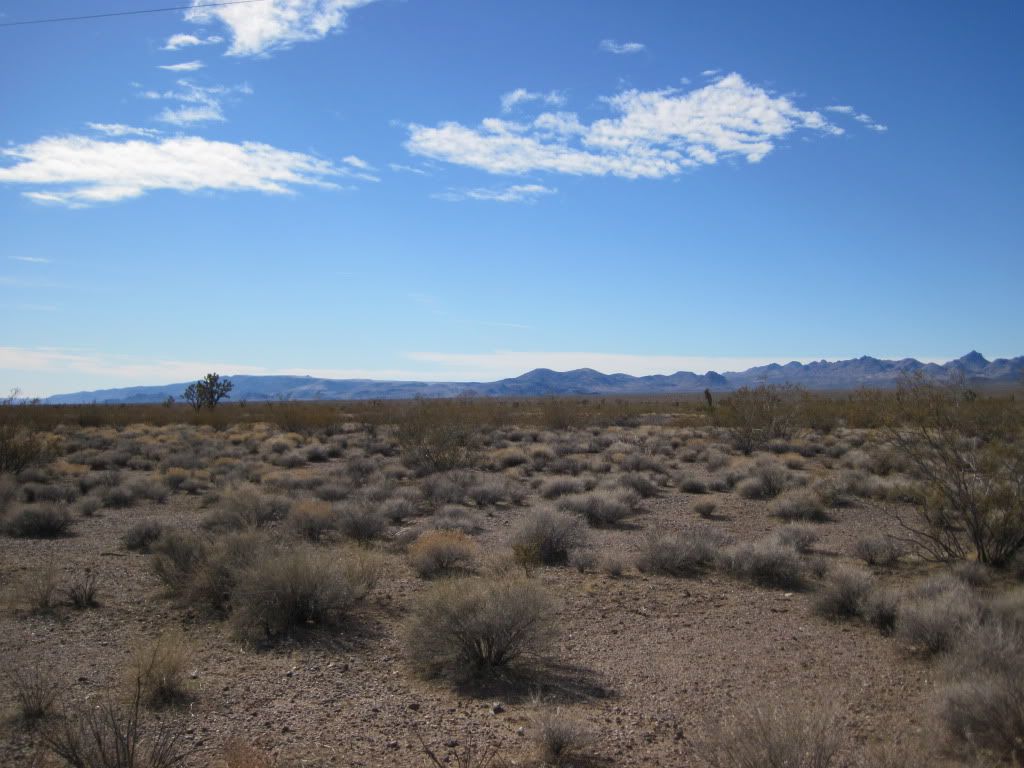 Landscape with Joshua Tree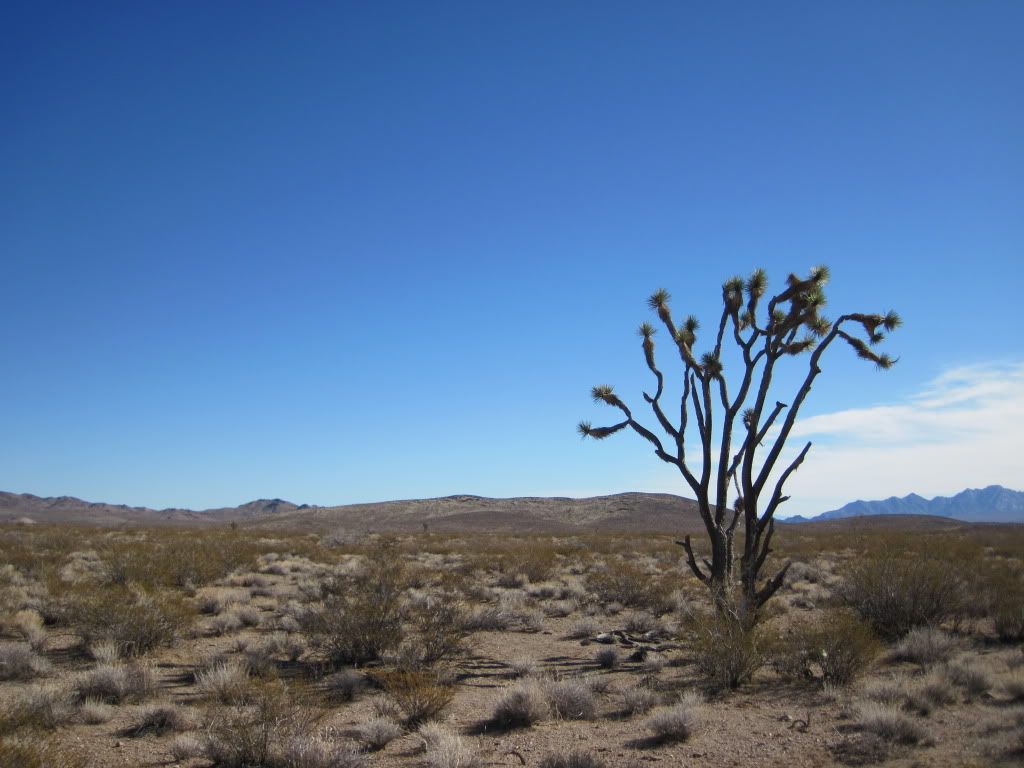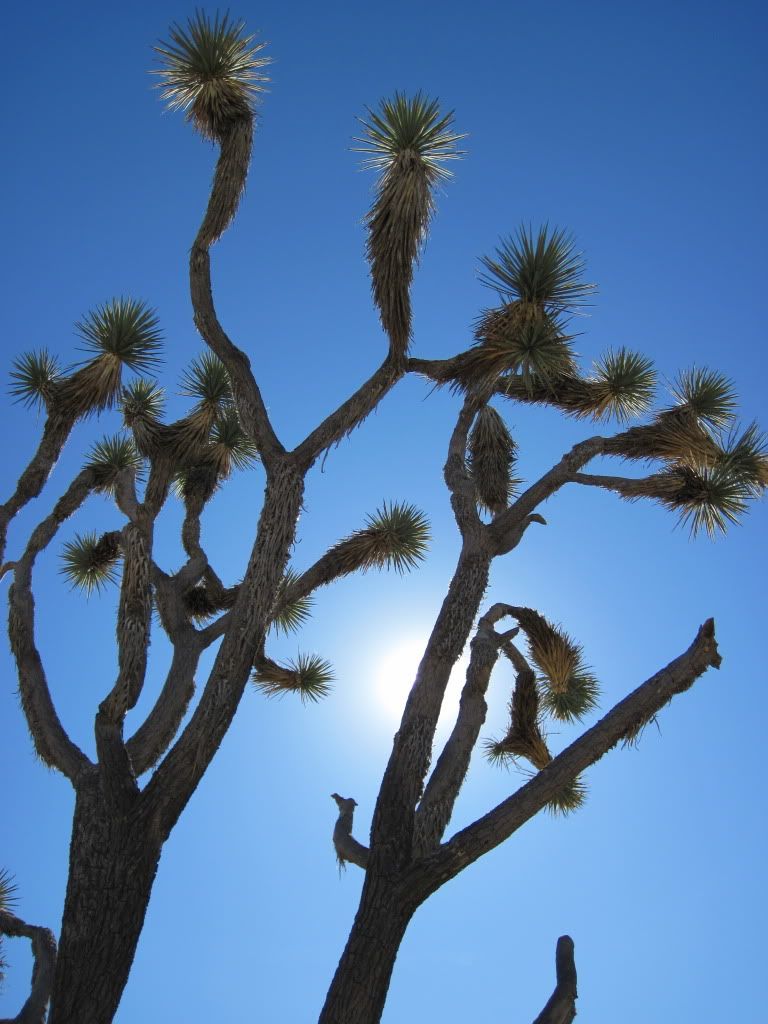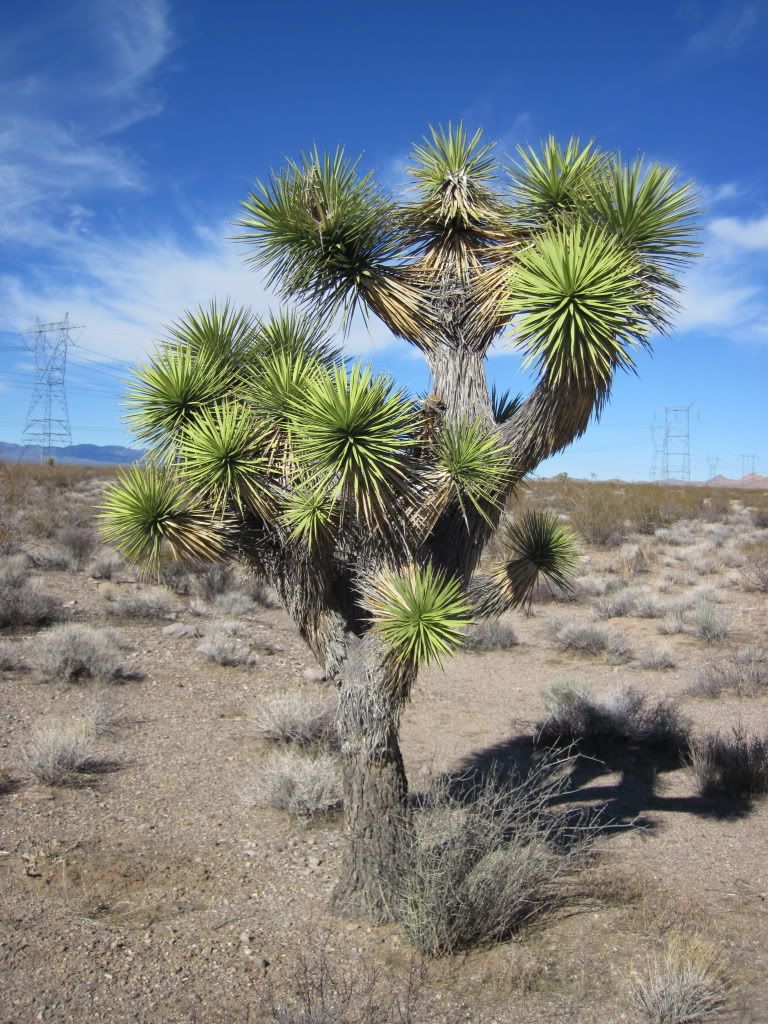 They can get much bigger than this (up to 15 m) and may live for several hundred years. Joshua Trees are (for the most part) found only in the Mojave Desert and are an important component of the desert ecosystem as they provide shelter, food, and shade for many animals.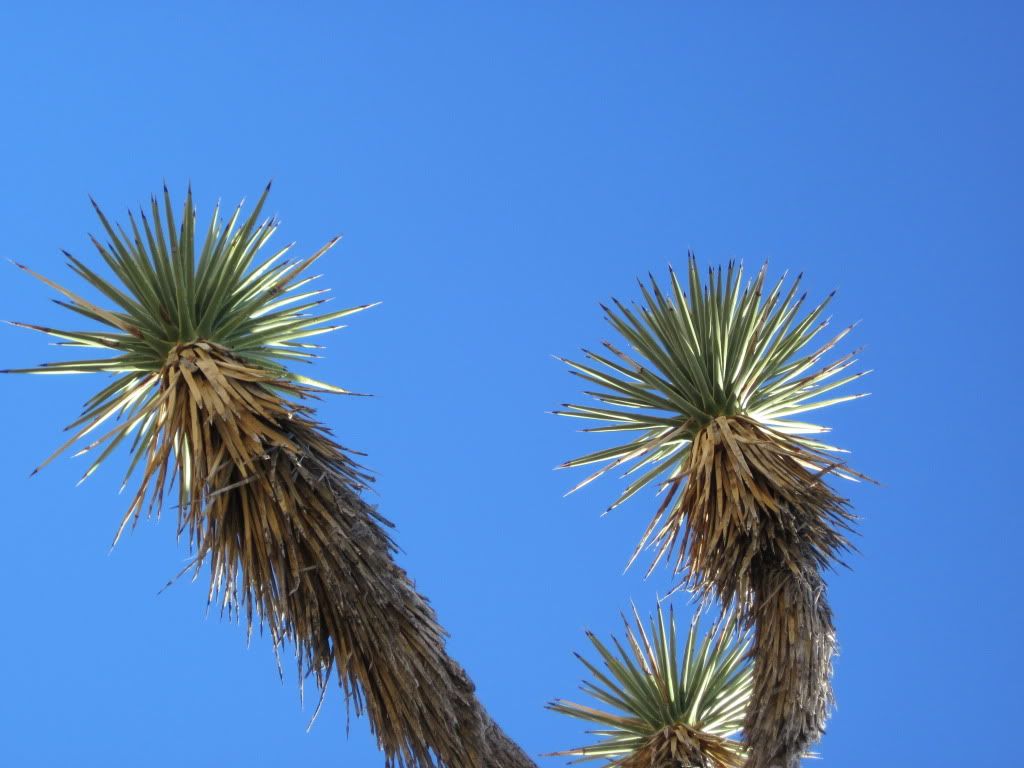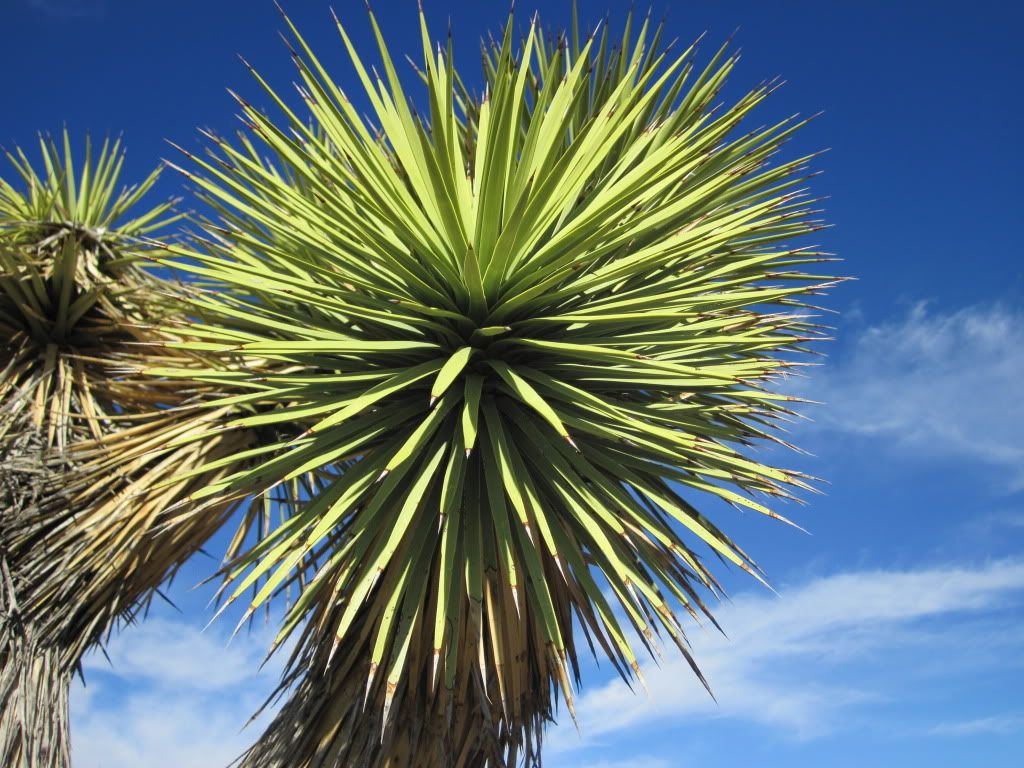 Young Joshua Tree from above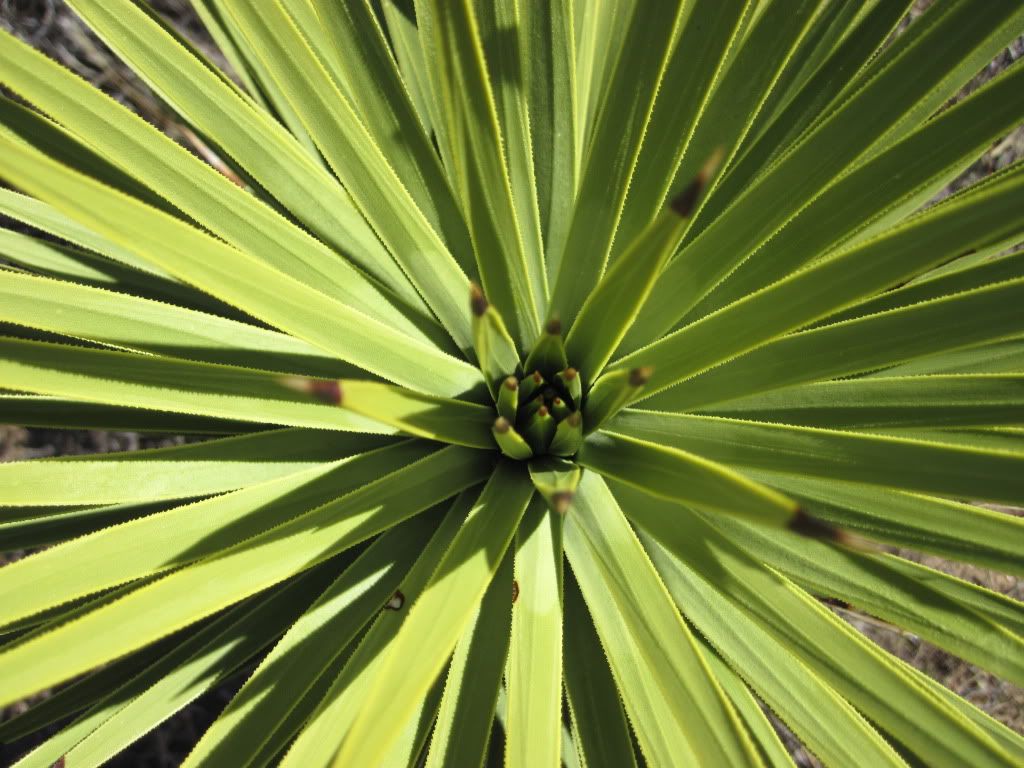 Mojave Yucca (
Yucca schidigera
)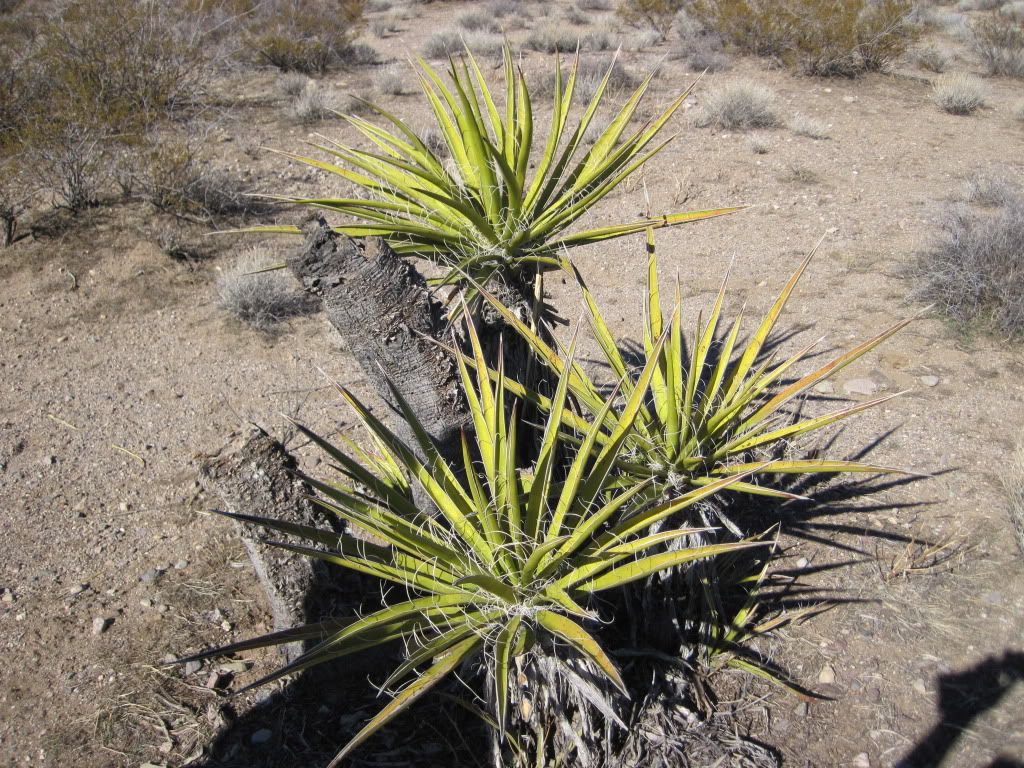 Beavertail Cactus (
Optunia basilaris
)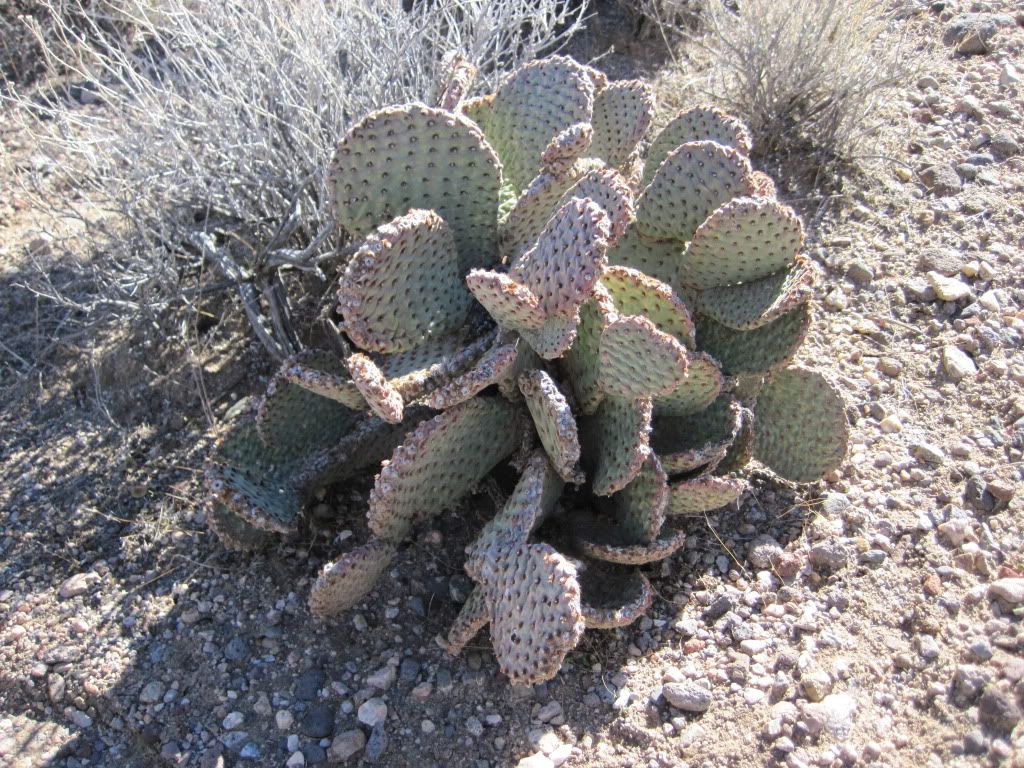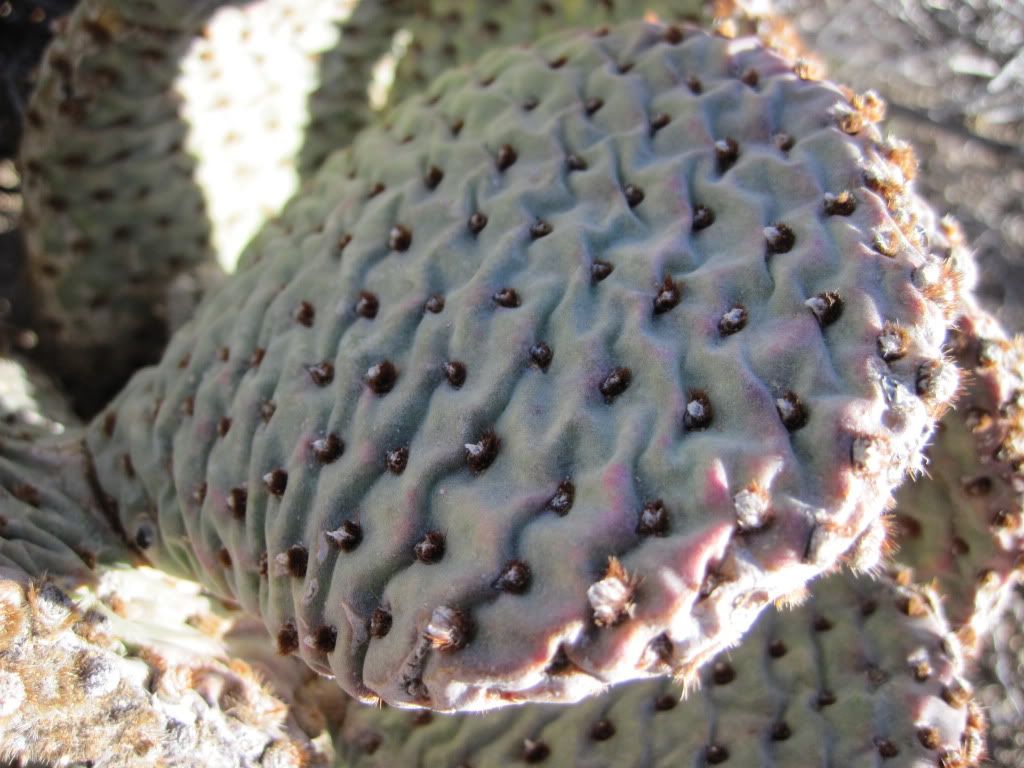 Vanessa tracks a tortoise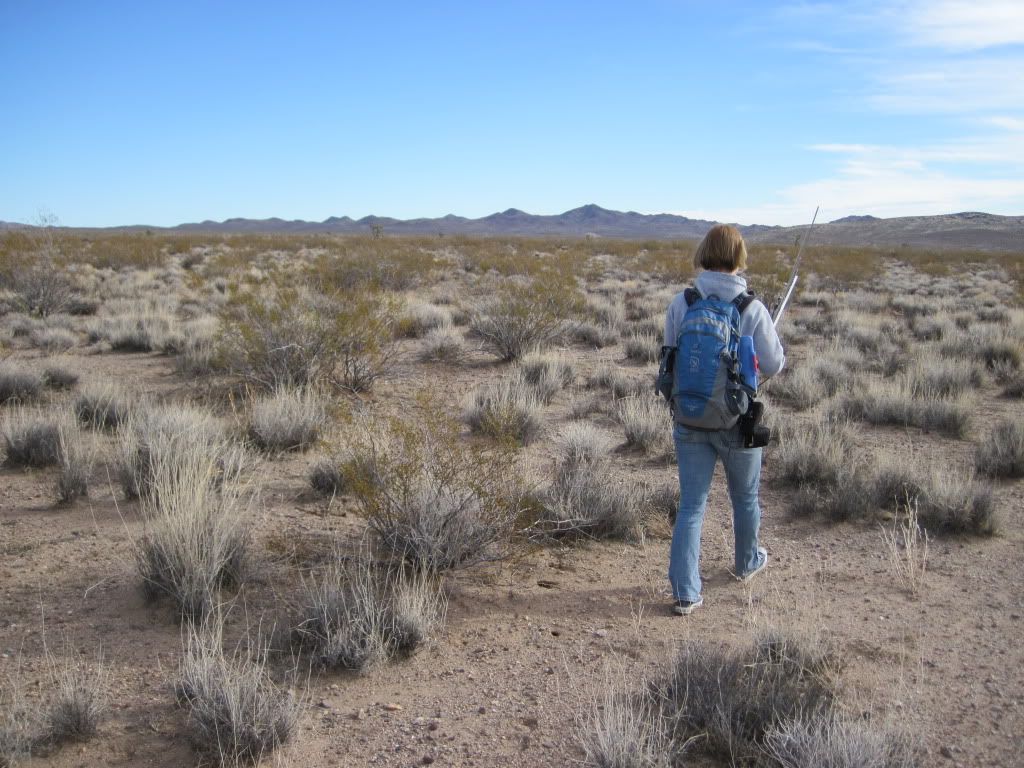 Burrow entrance
Checking to see this is the right burrow
Making a burrow tag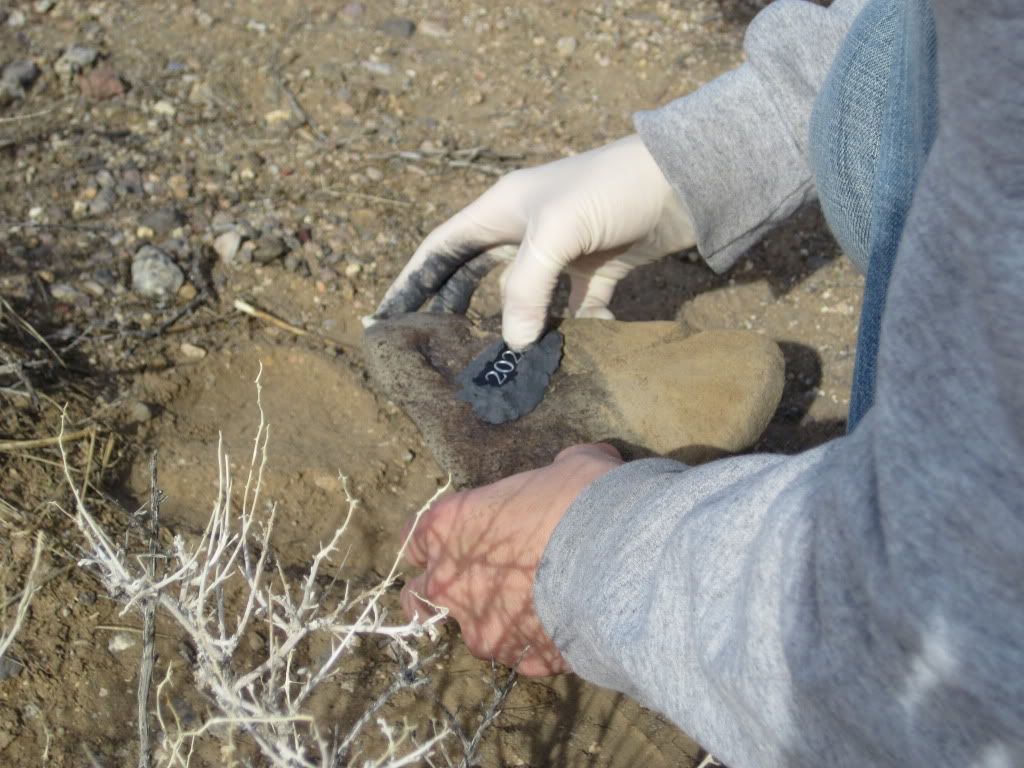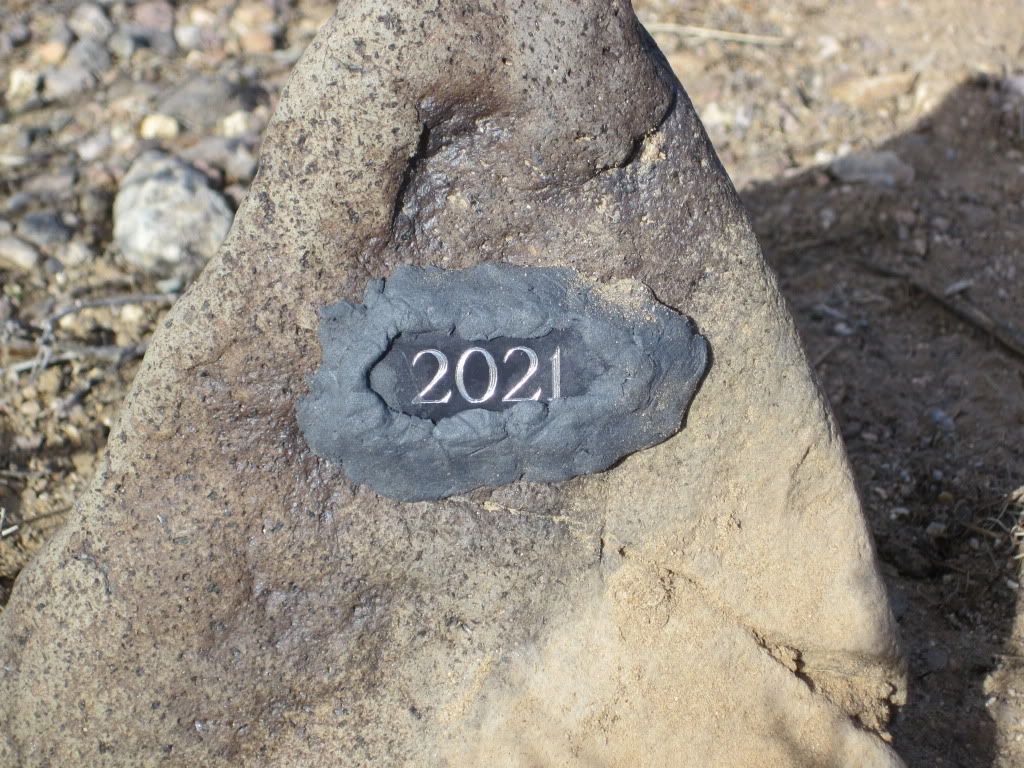 On the way to another NV study site.
This is the site of a study examining the effects of invasive vegetation and dust suppressants on the physiology of desert tortoises. Each fenced in pen contains several young tortoises.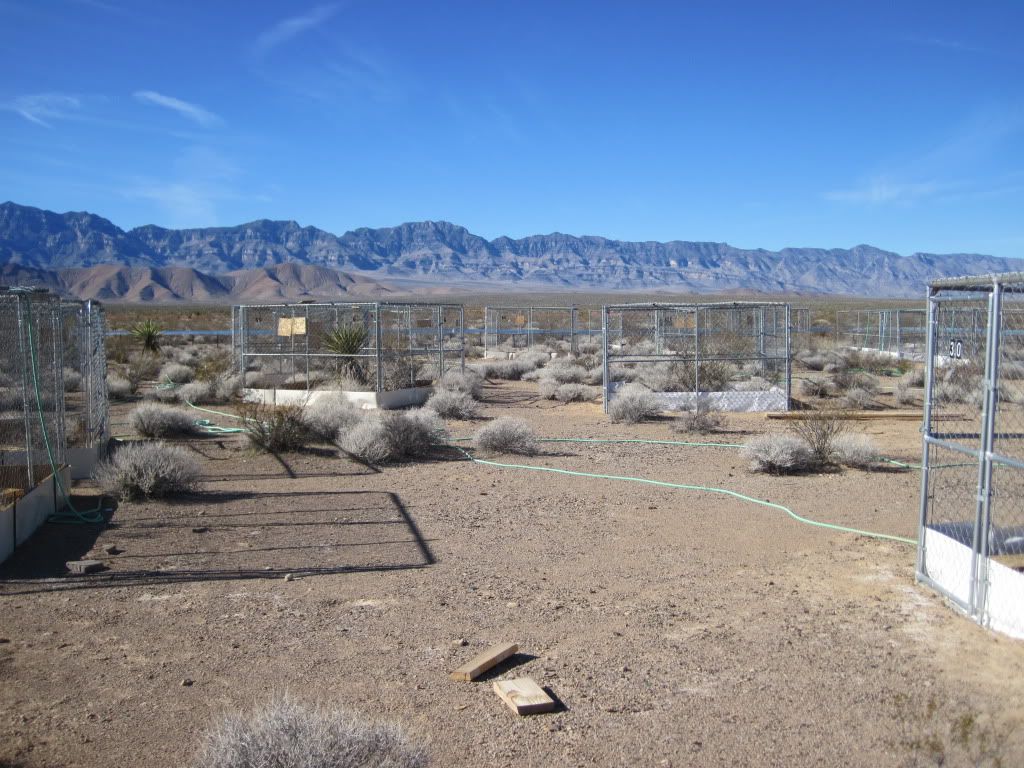 A sprinkler system provides water to the enclosures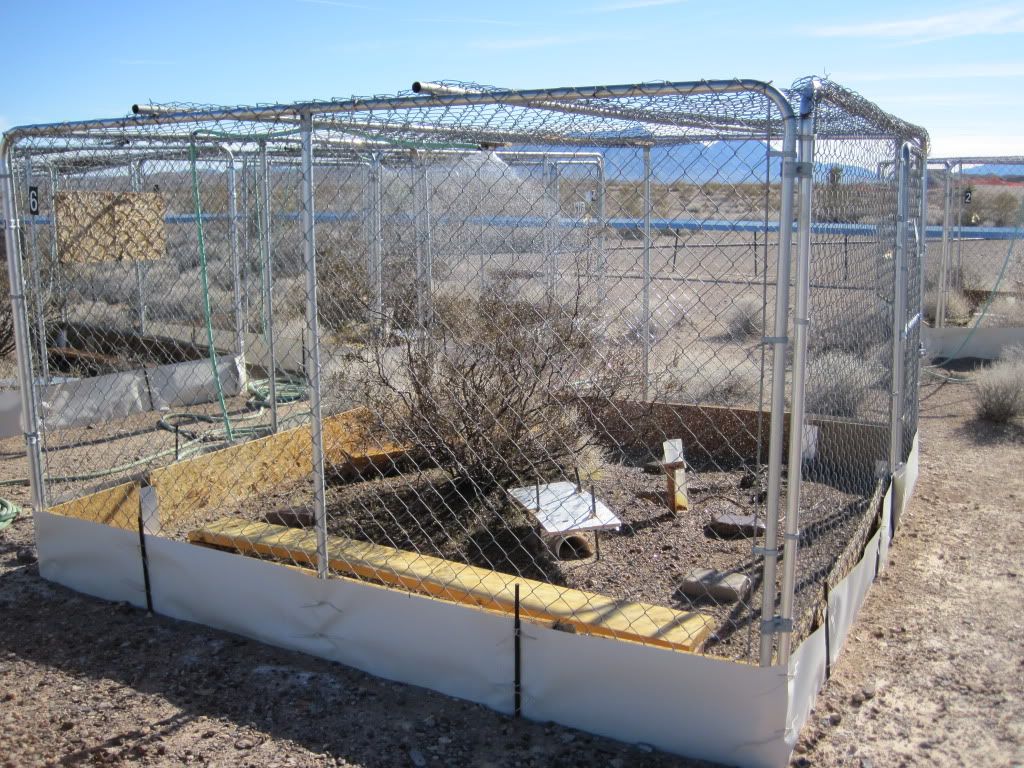 While the Mojave has historically been free of fires, recently the spread of invasive grasses has facilitated fires. At this recently burned site we are studying the effects of fire on desert tortoises.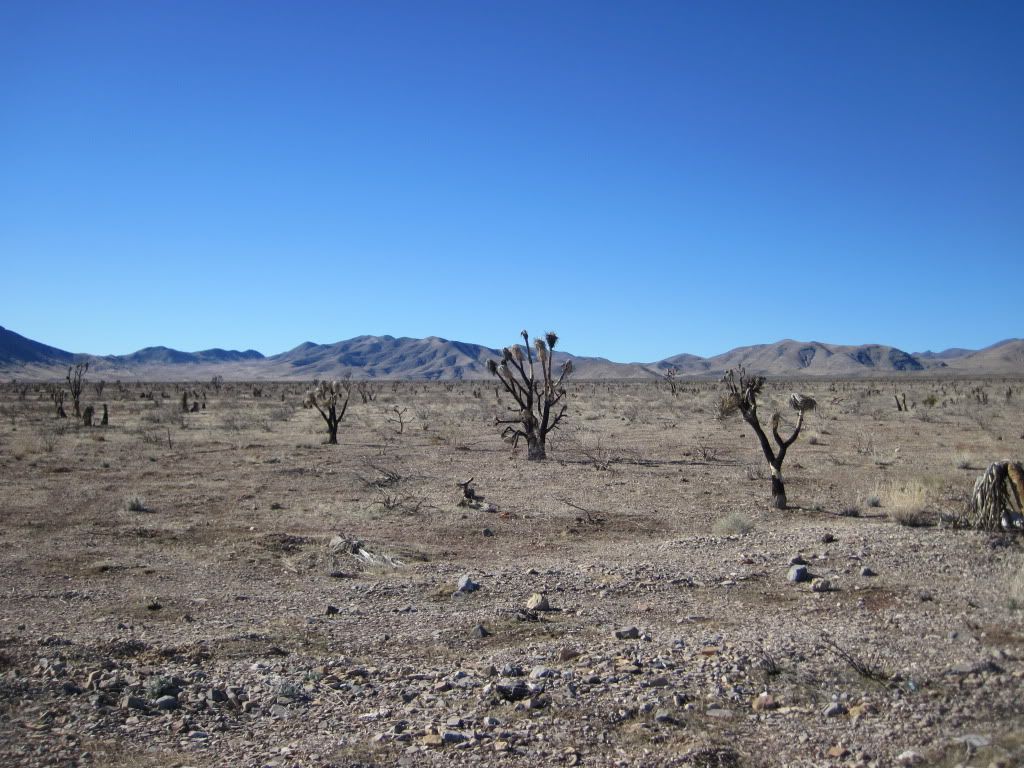 Burned Joshua Tree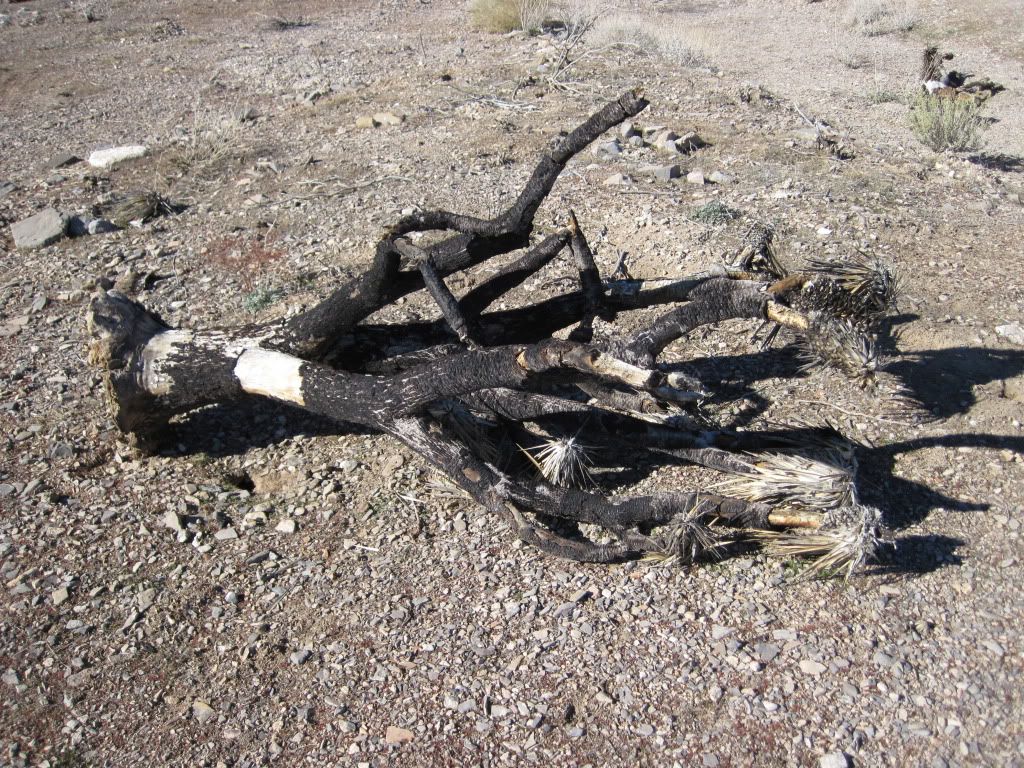 Horse bones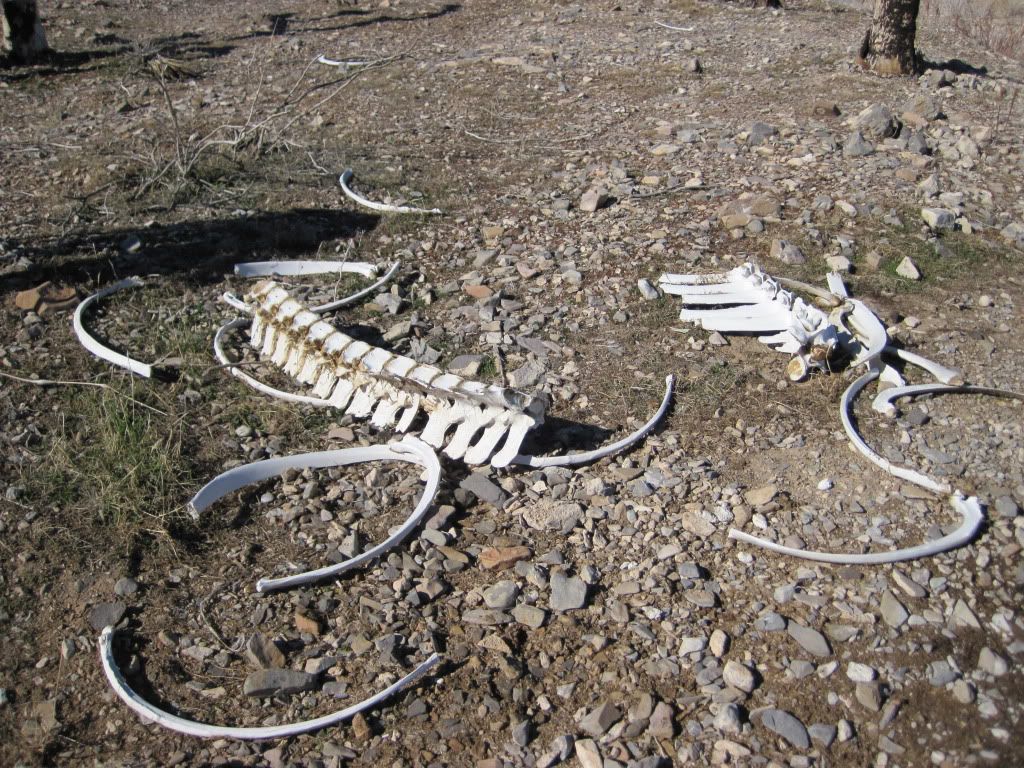 The crew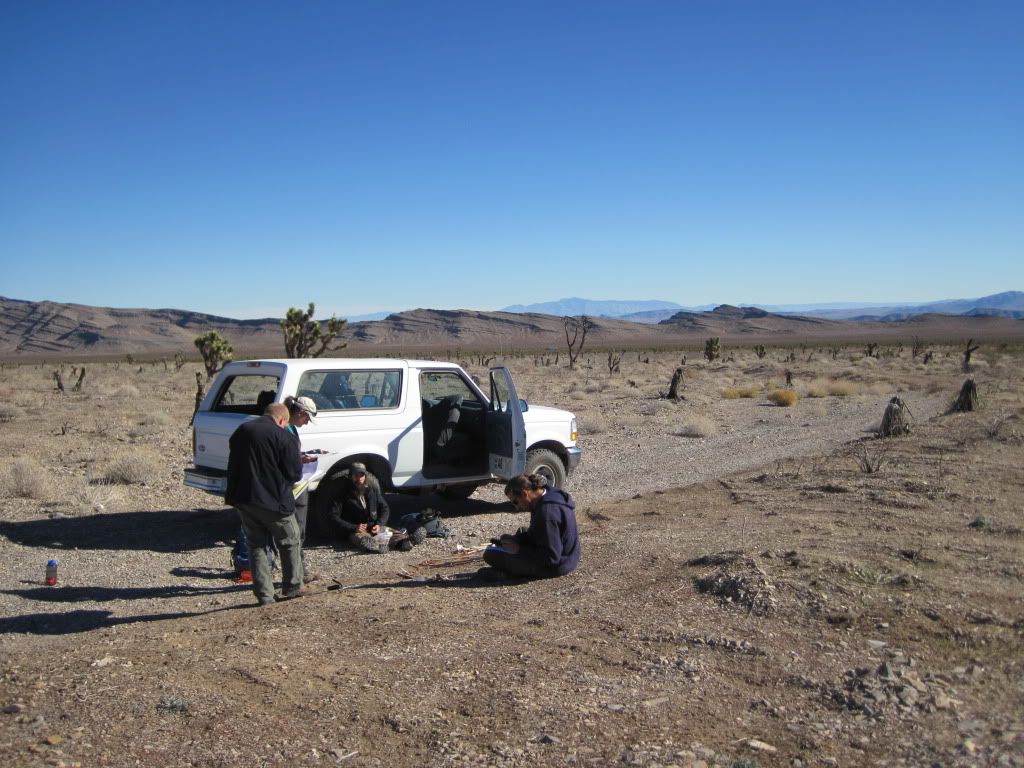 AJ inserts temperature loggers into a tortoise burrow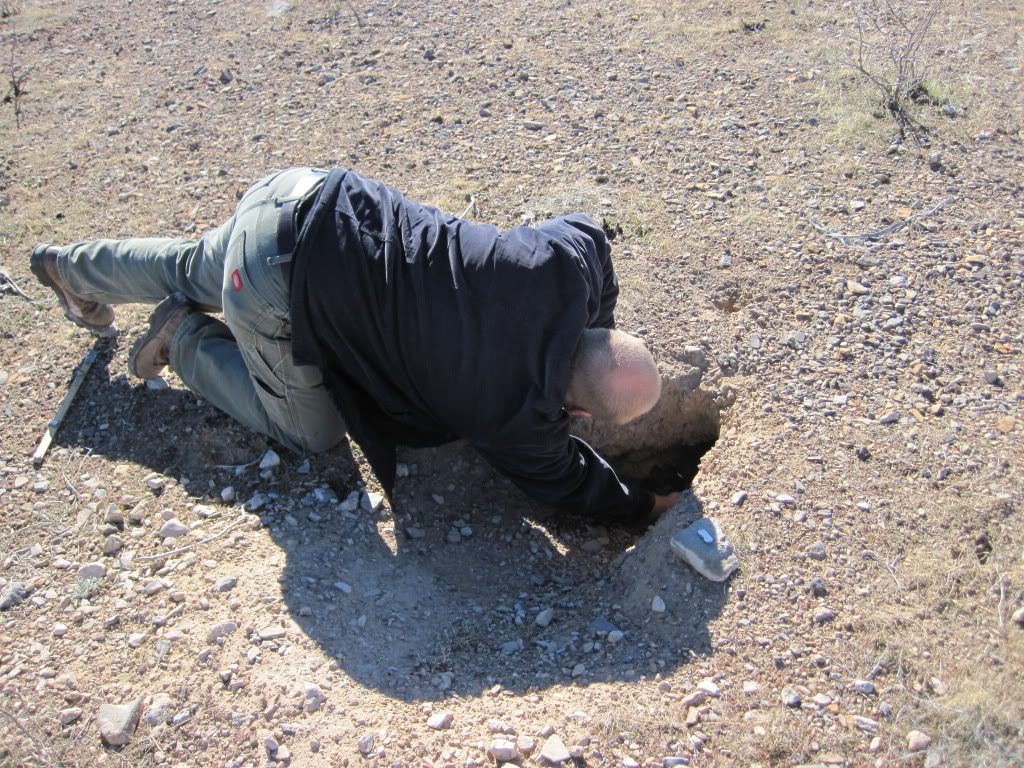 Barrel Cactus (
Ferocactus cylindraceus
)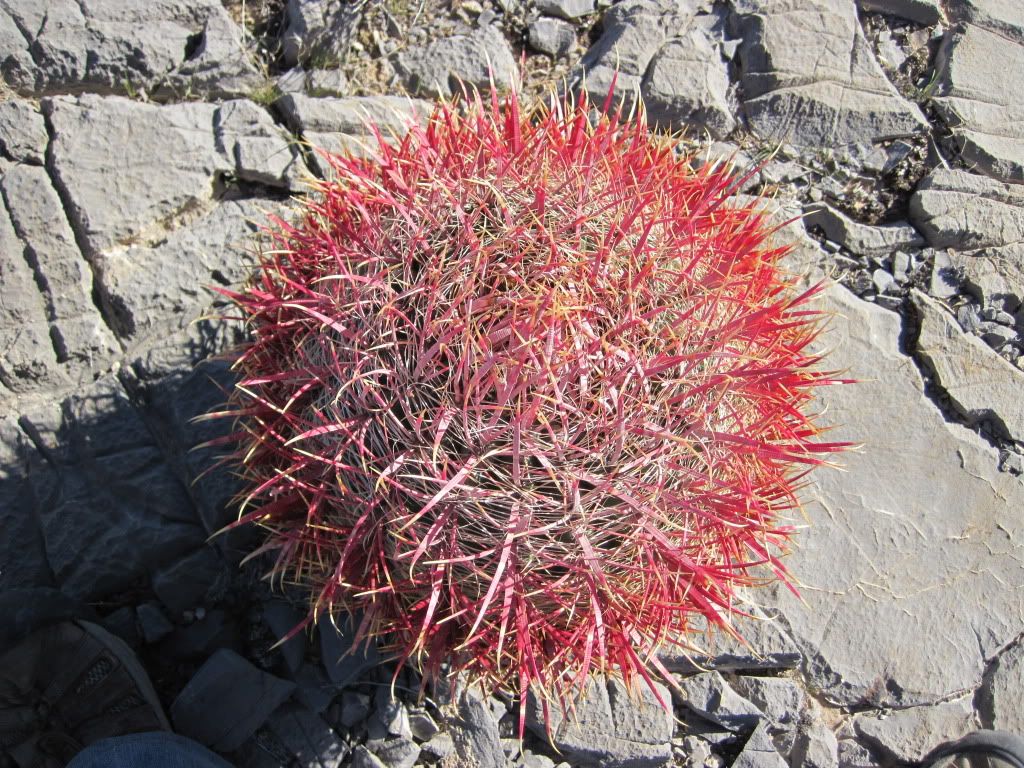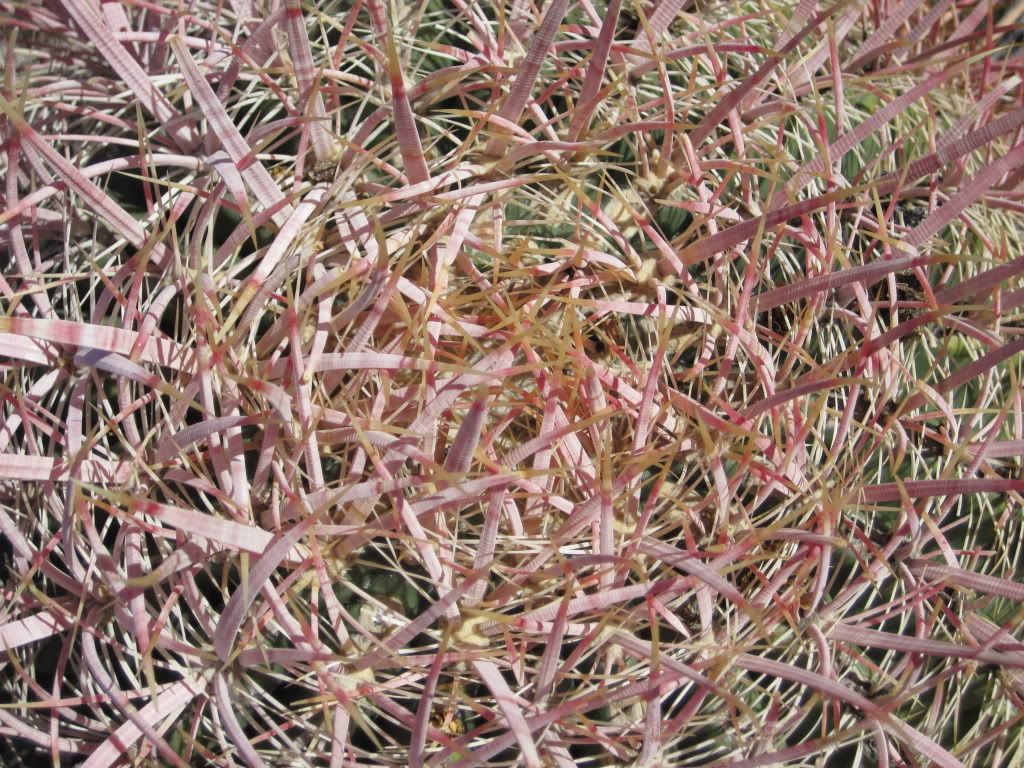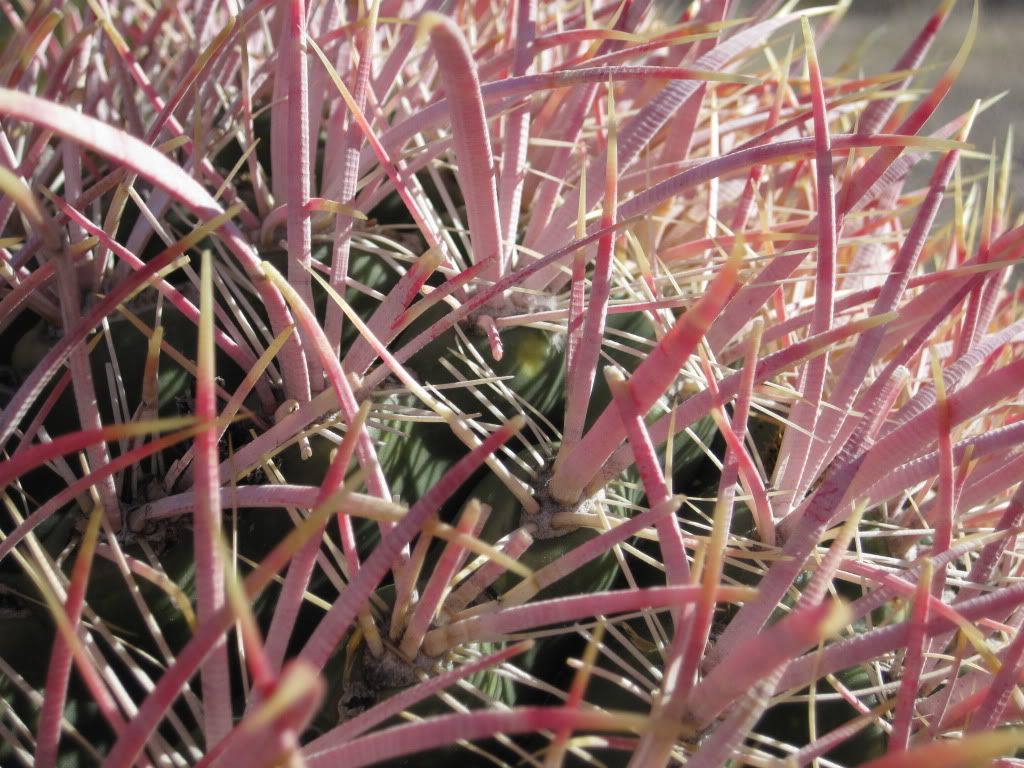 Hedgehog Cactus (
Echinocereus engelmannii
)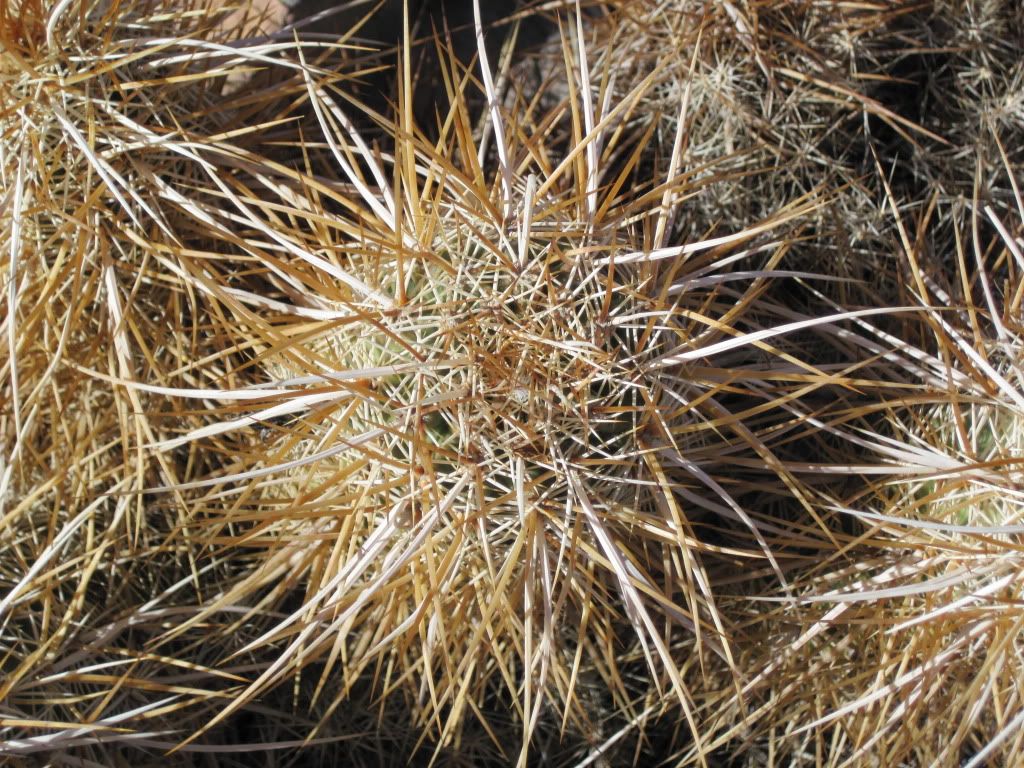 Silver/Golden Cholla (
Cylindropuntia echinocarpa
)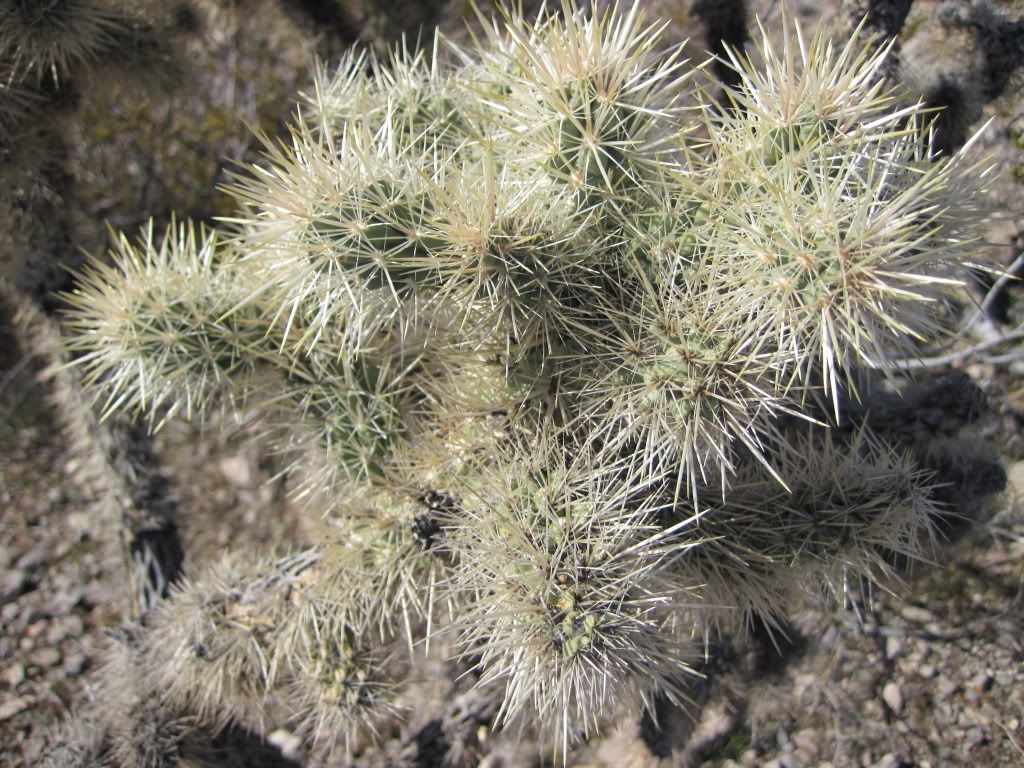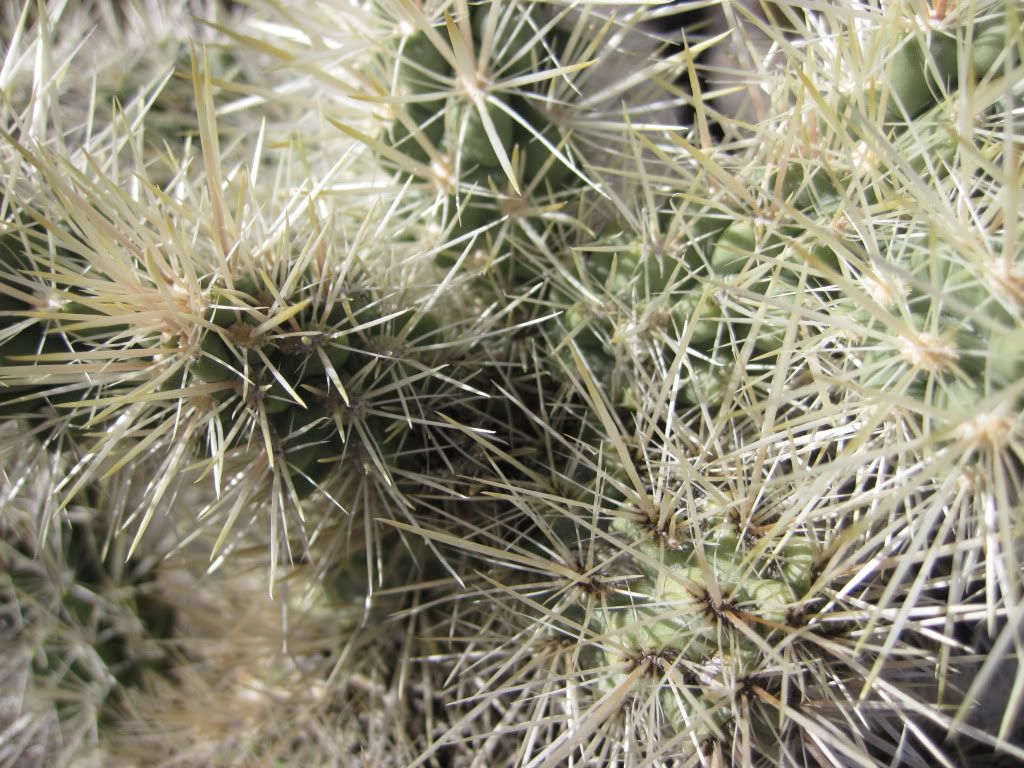 Cholla skeleton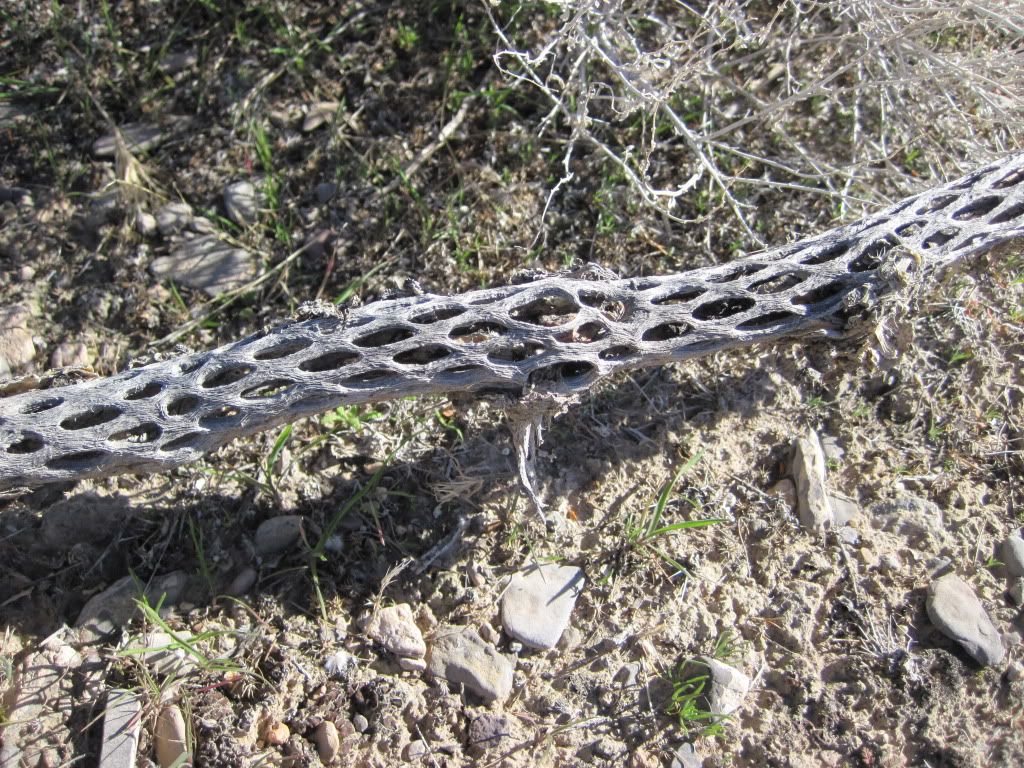 Black-tailed Jackrabbit (Lepus californicus)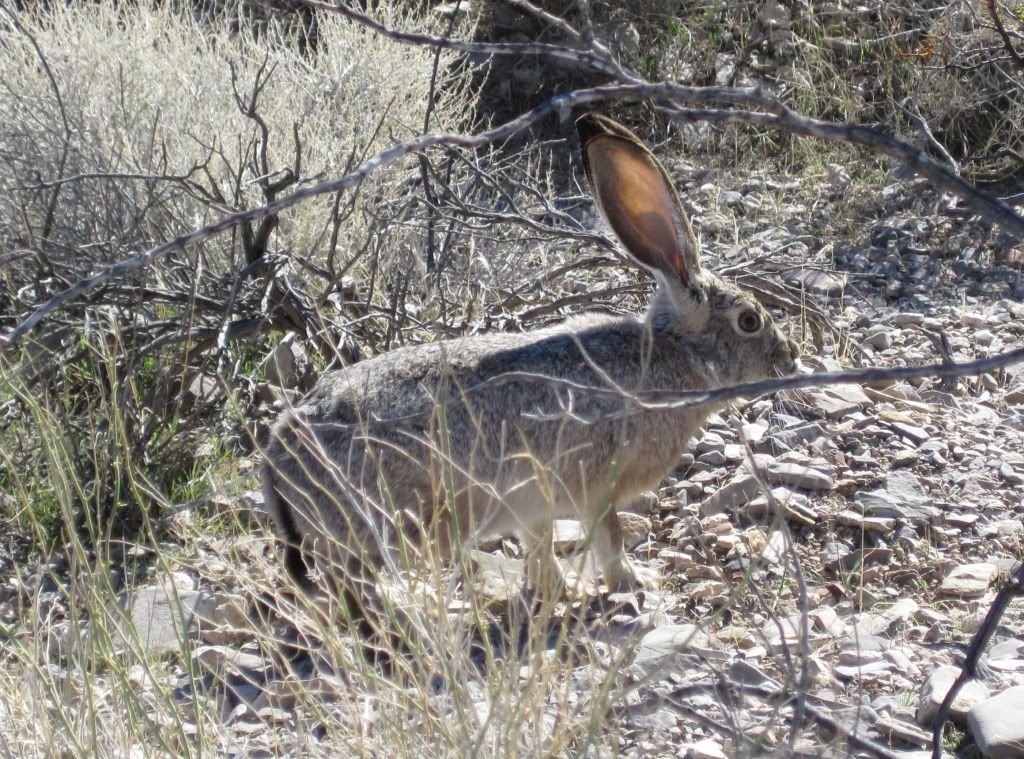 First herp sighting, a Side-blotched Lizard (
Uta stansburiana
)
Going for a hike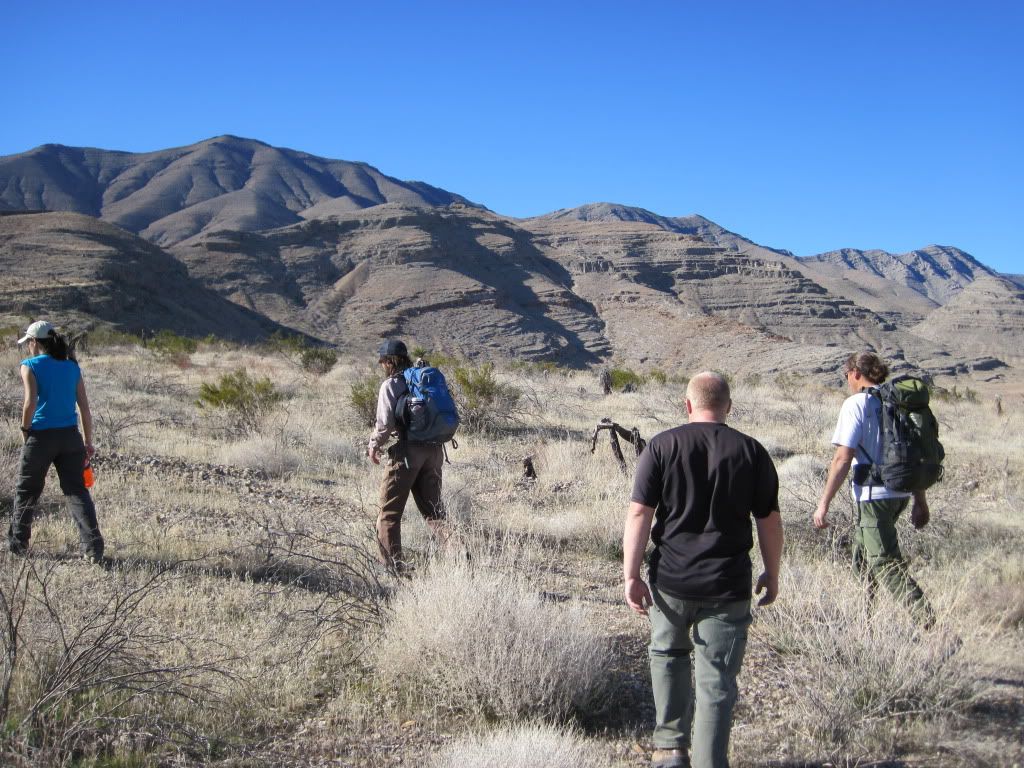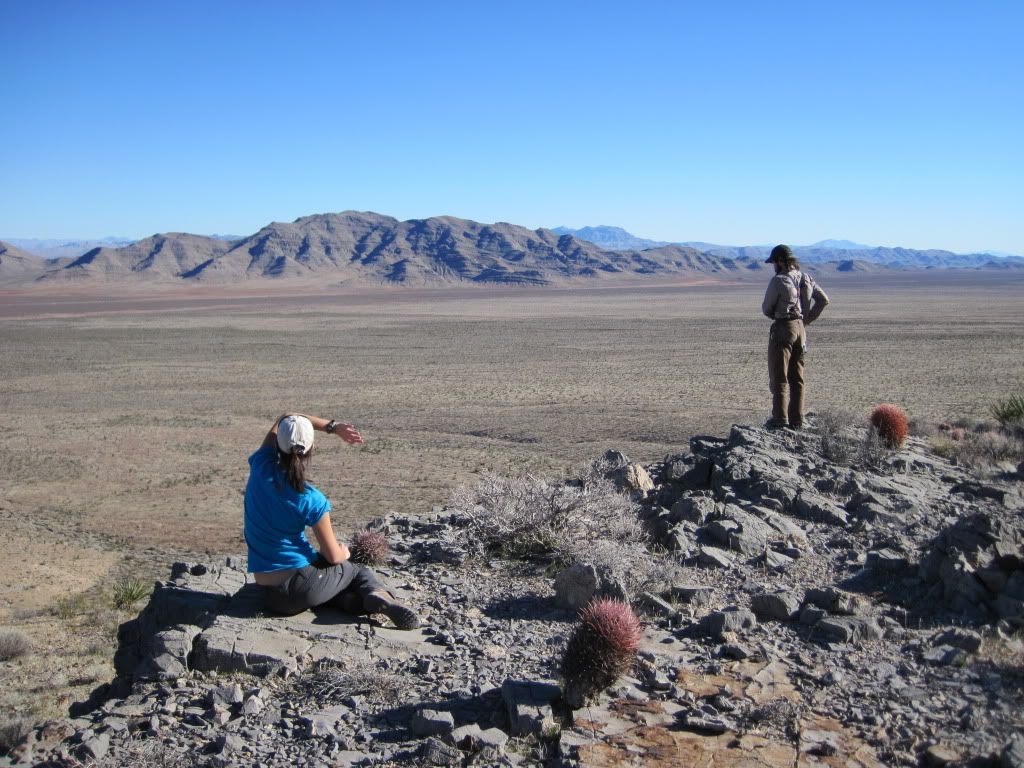 From up here you can clearly see the border between the burned (lighter) and unburned (darker) areas
Desert Trumpet (
Eriogonum inflatum
)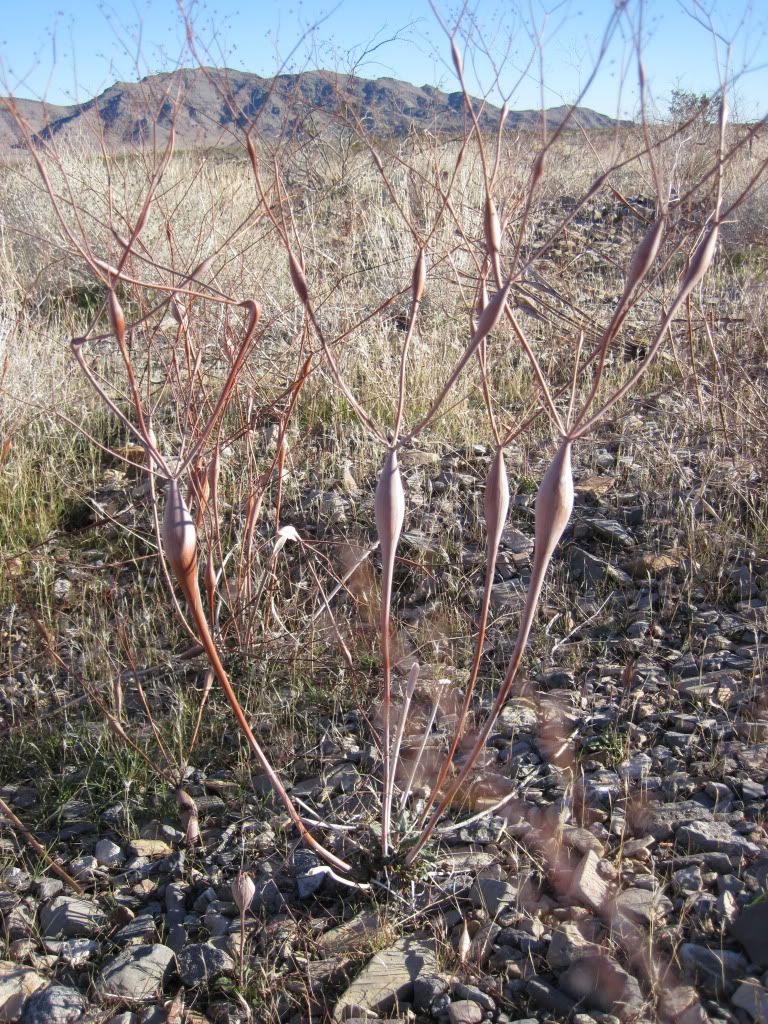 We took a trip to the
Desert Tortoise Conservation Center (DTCC)
, which is home to over 1,000 "rescue" tortoises. See the DTCC's blog
here
.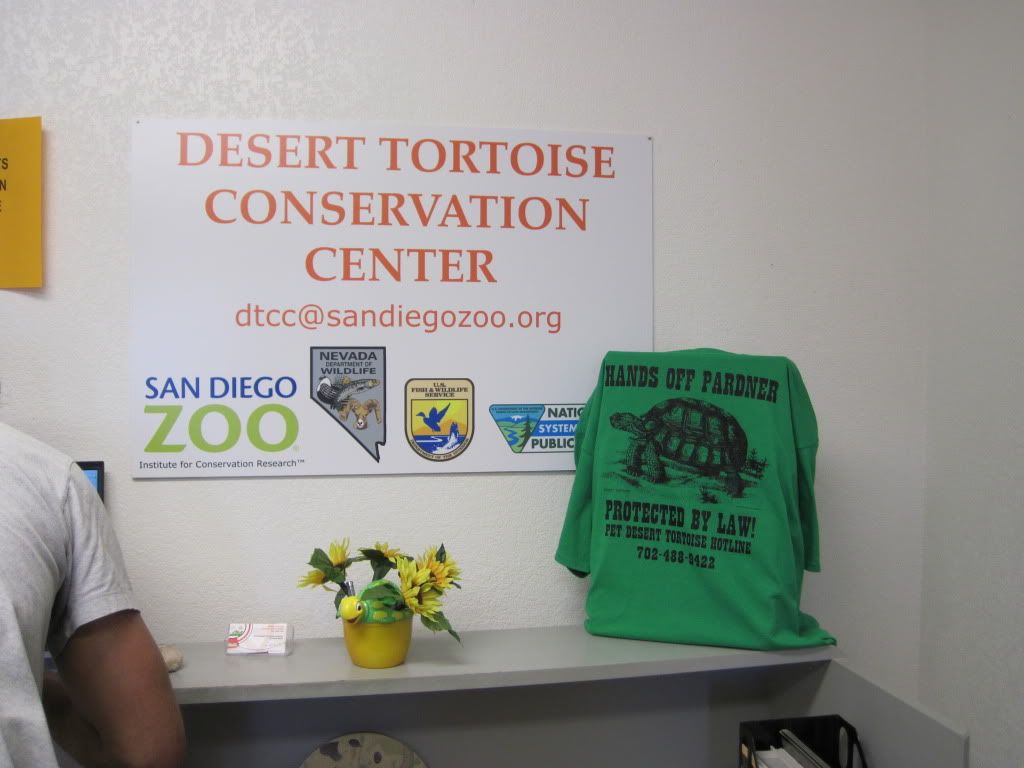 Las Vegas skyline in the distance
Adult tortoise pens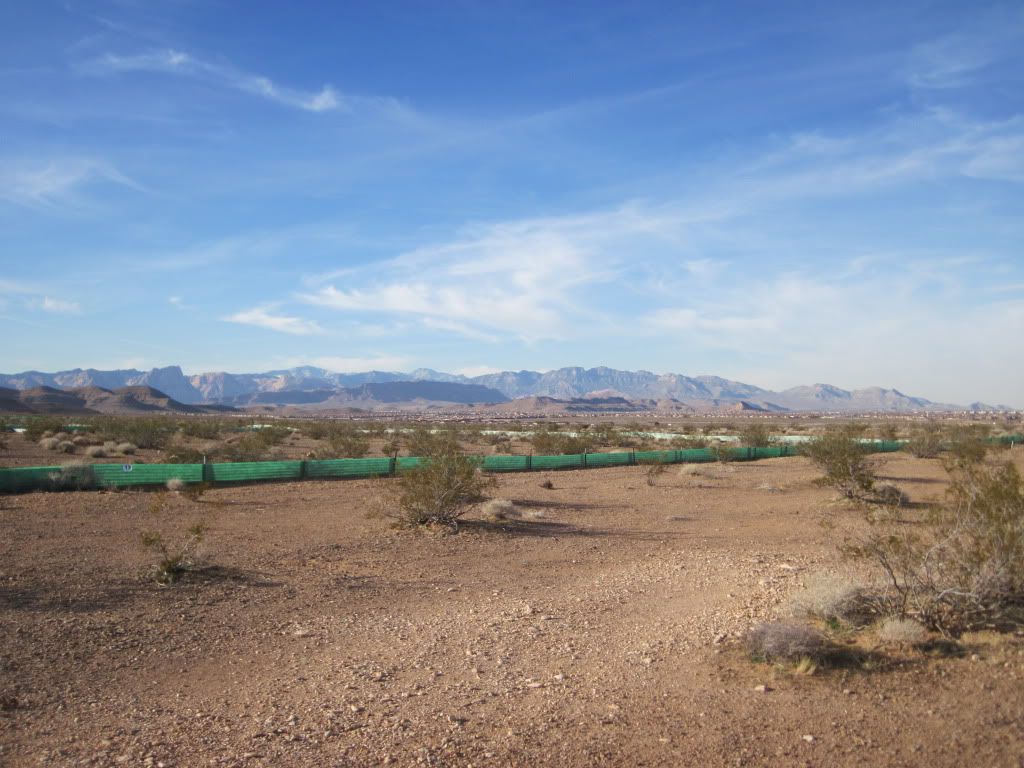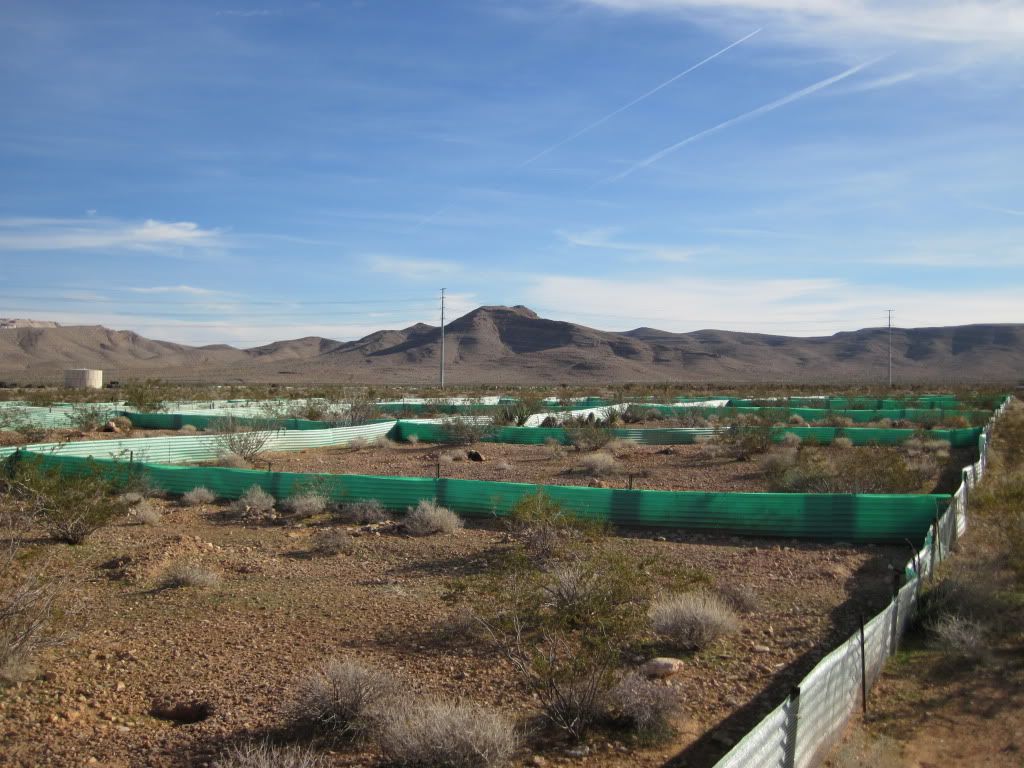 Pens housing juvenile tortoises being used for a USGS study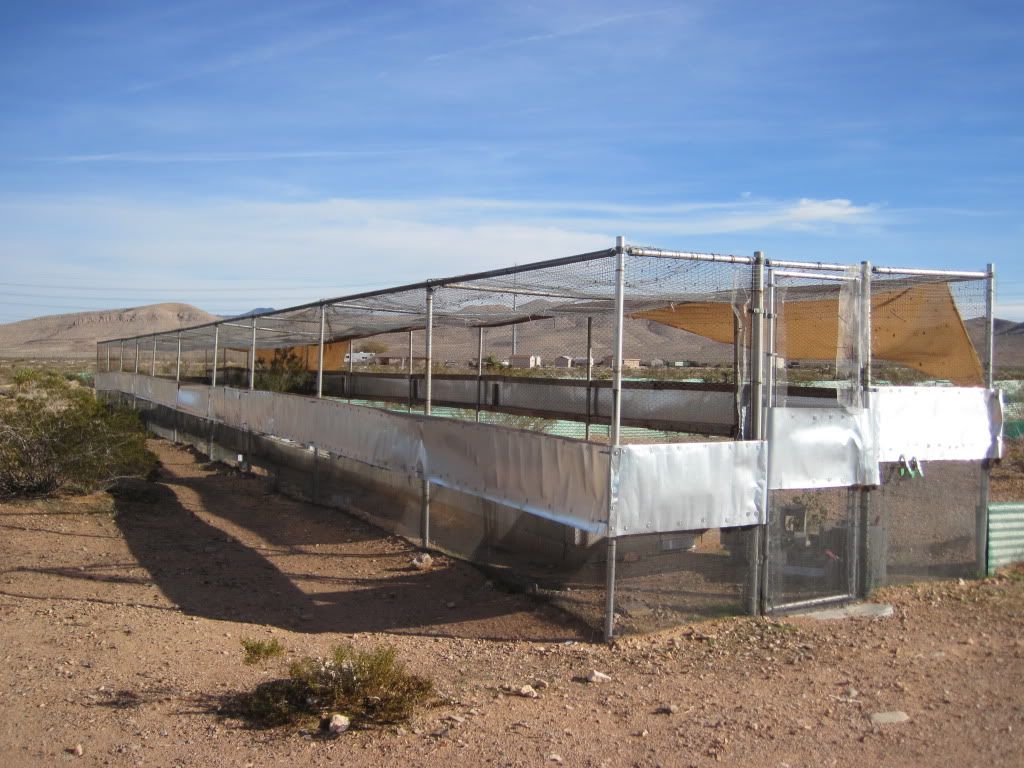 Emma checking out the pens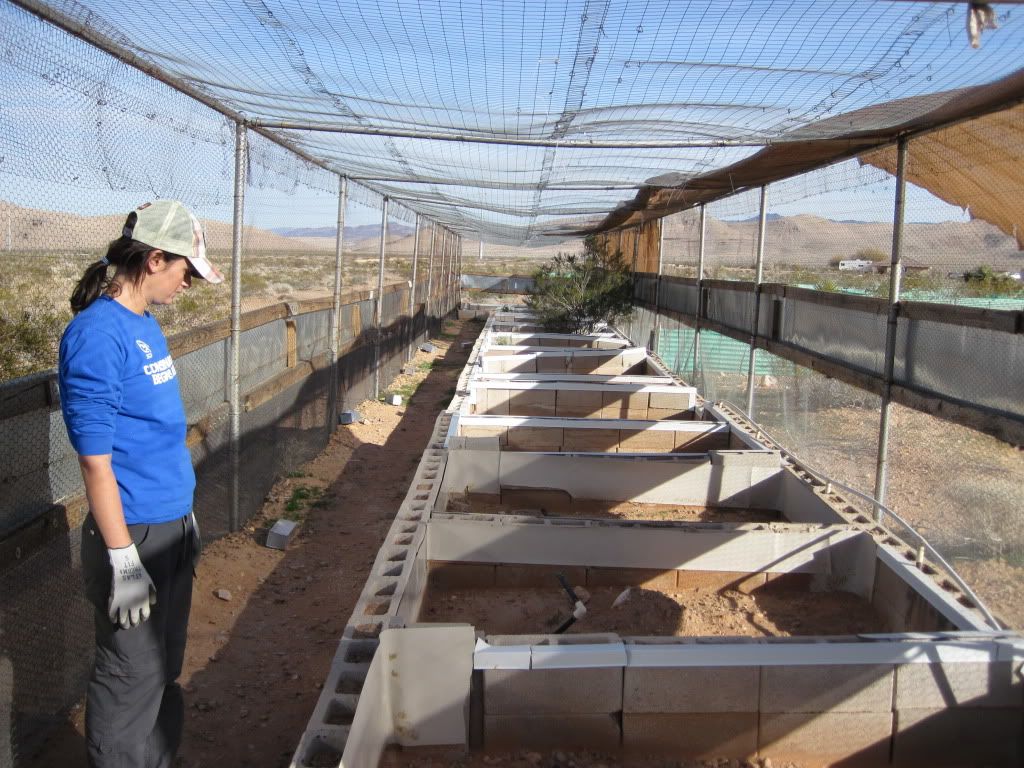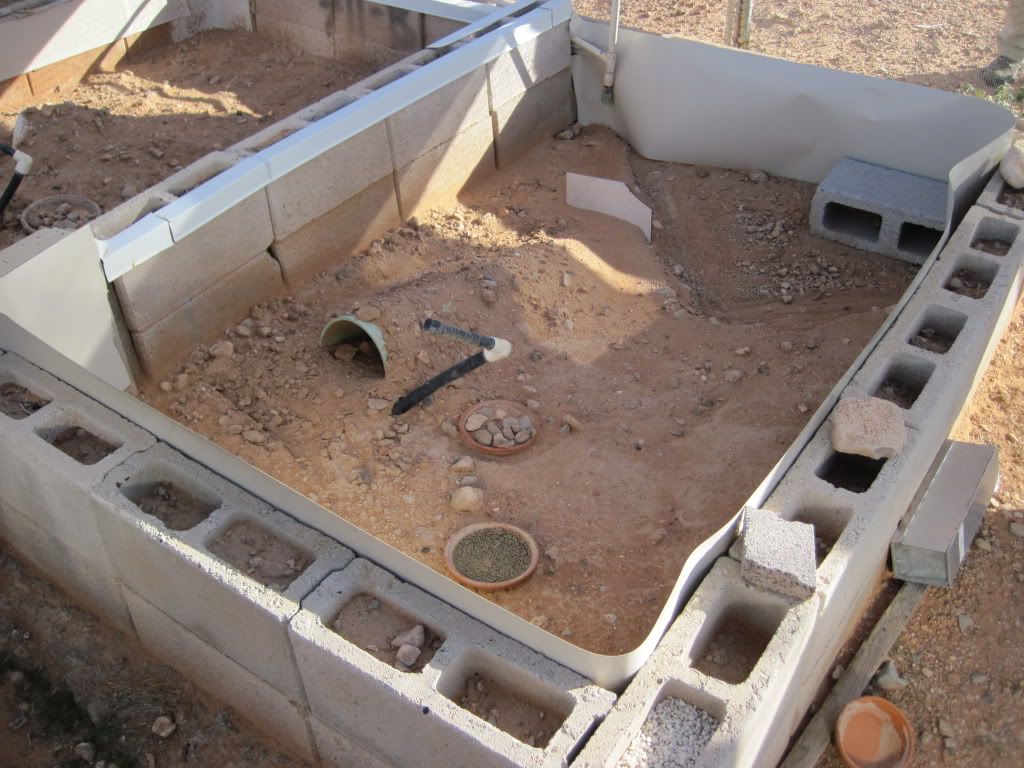 Baby tortoise out sunning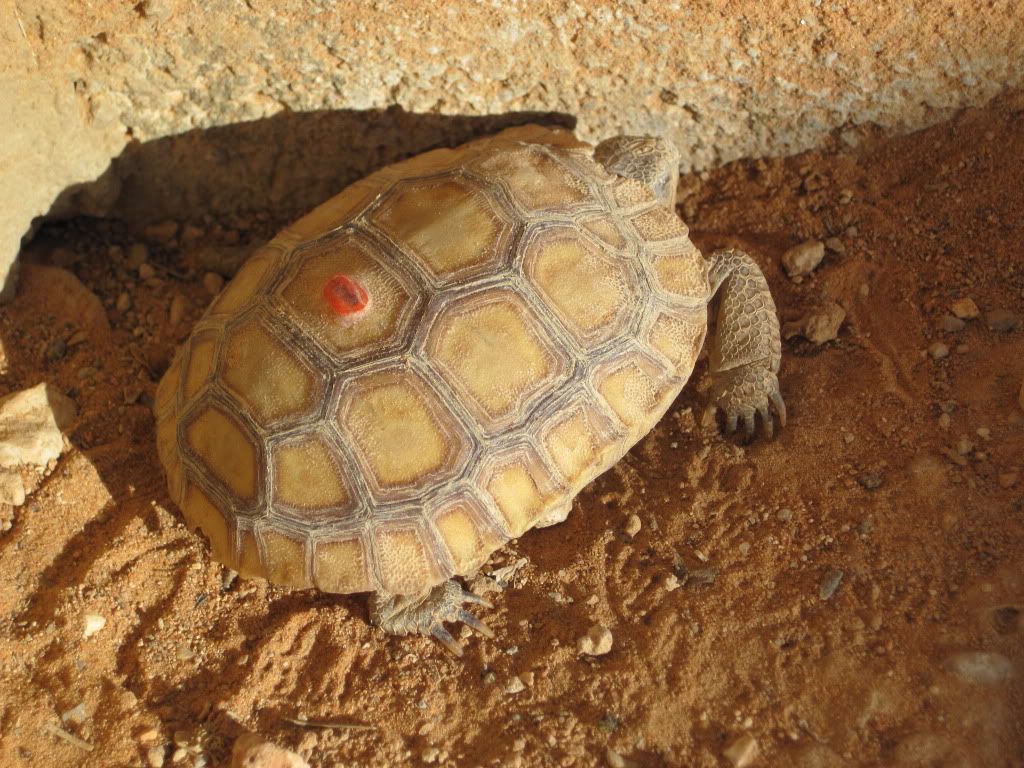 Another young tortoise in artificial burrow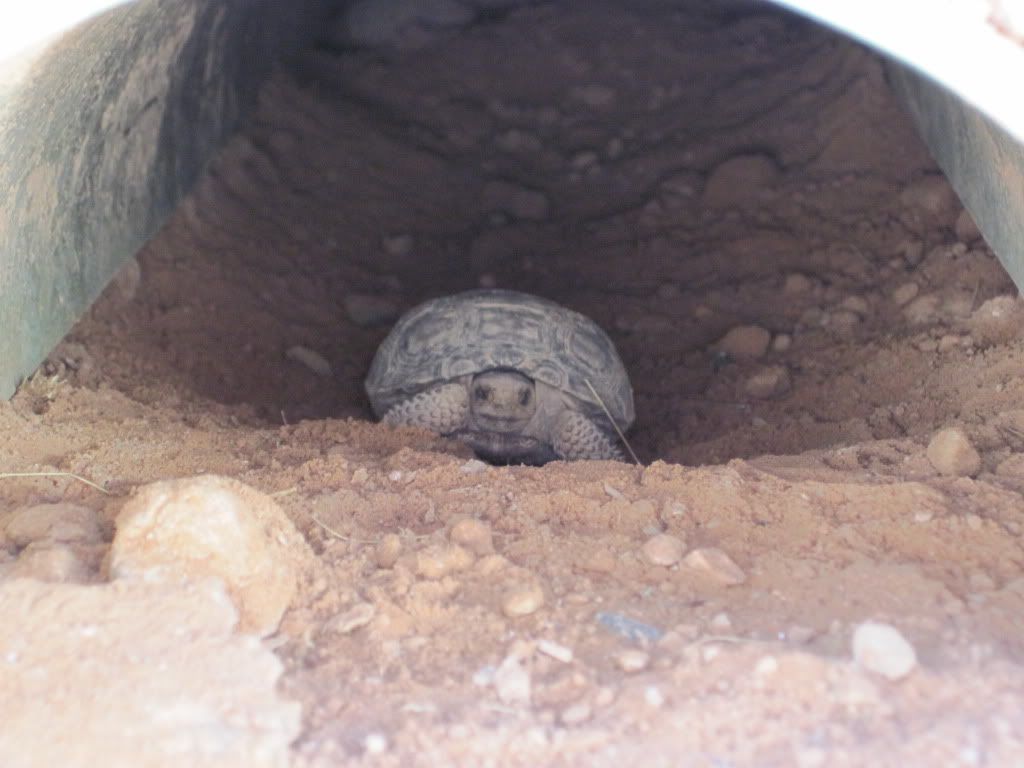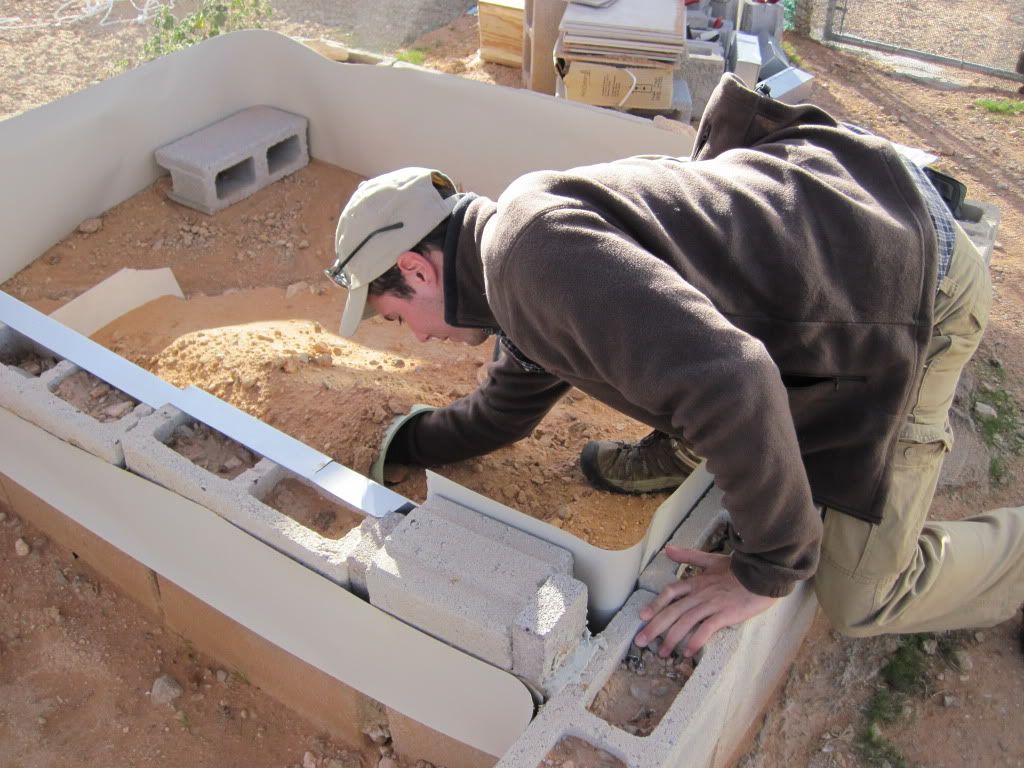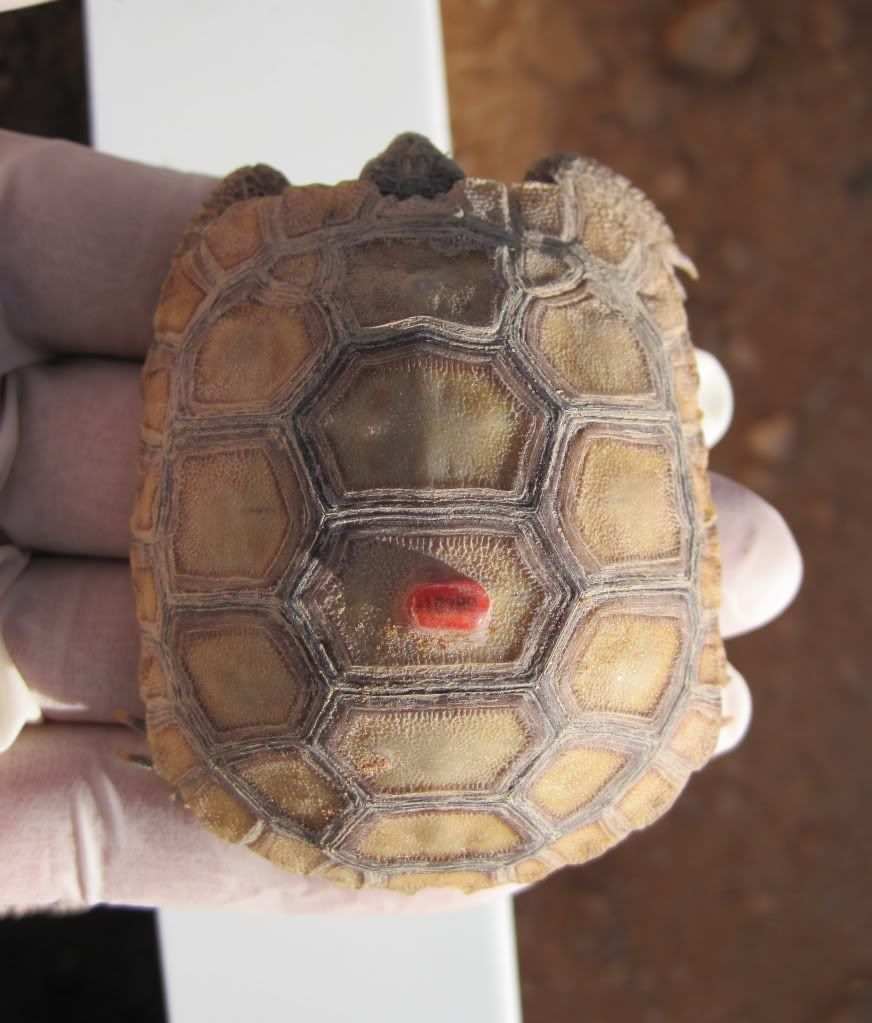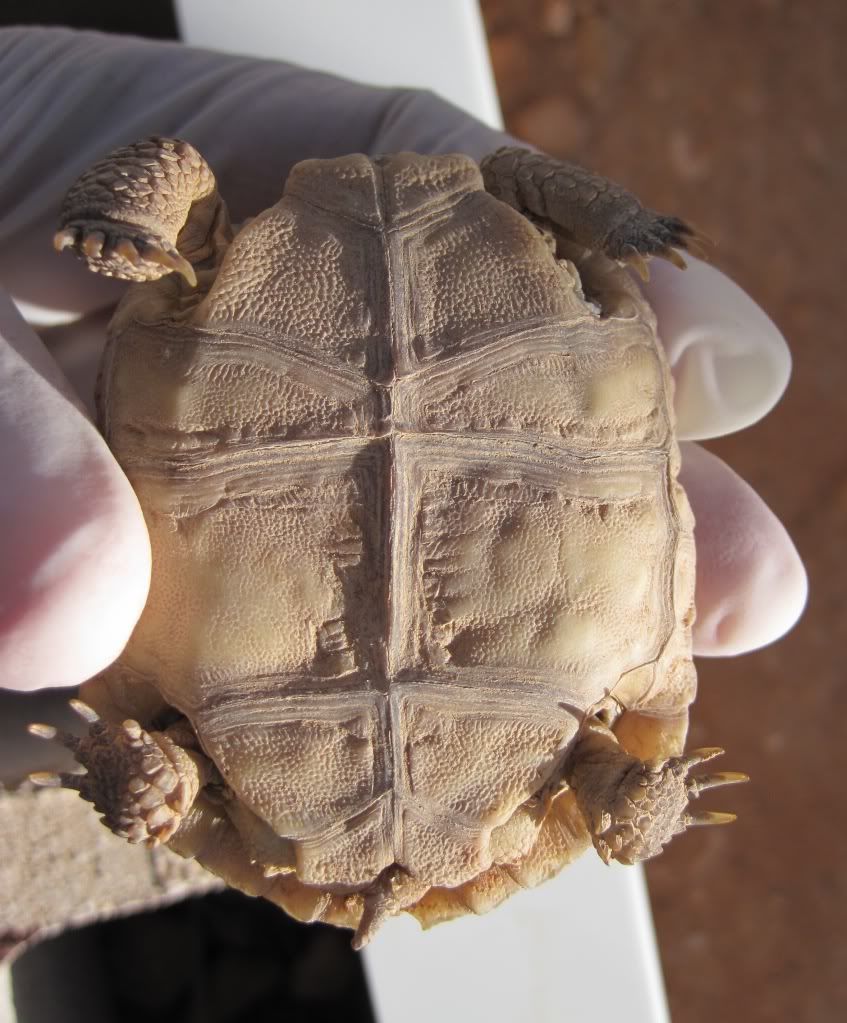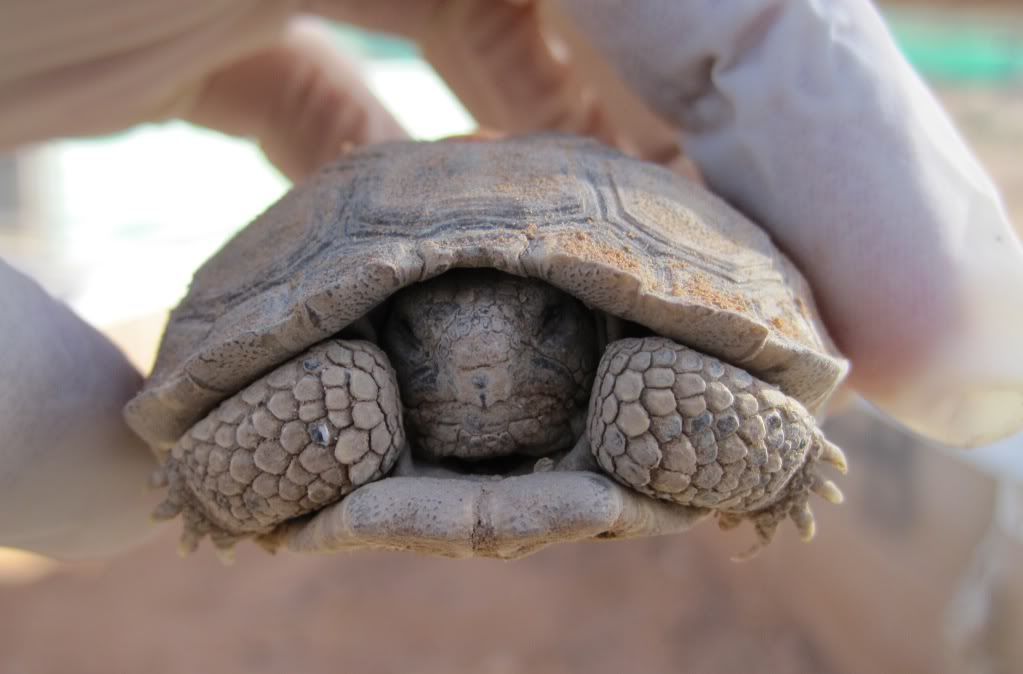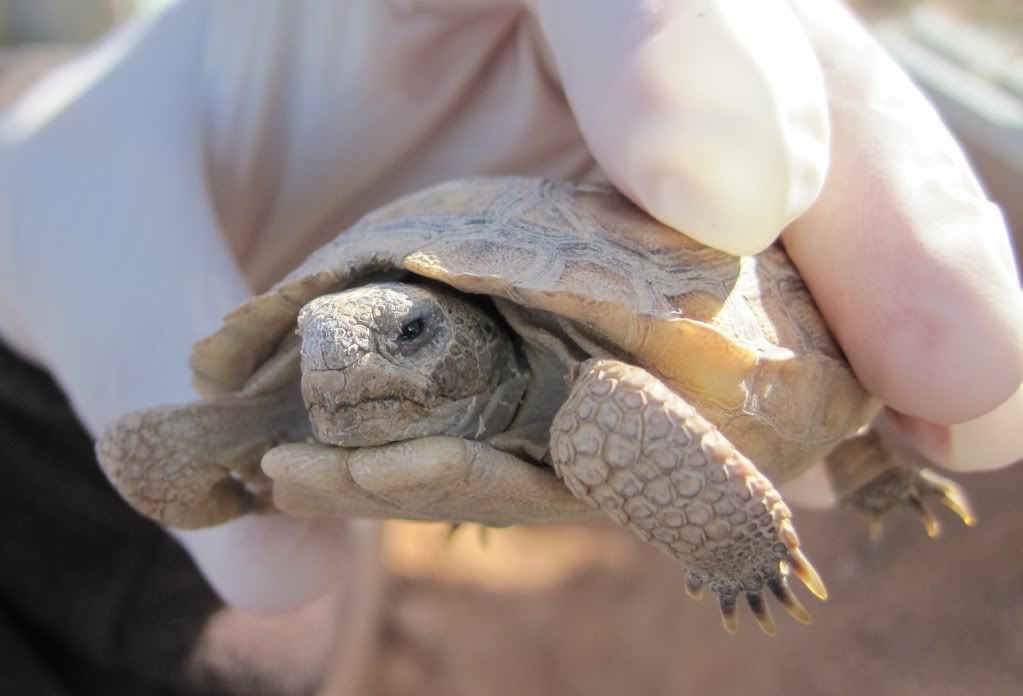 Repairing the shade tarp over the pen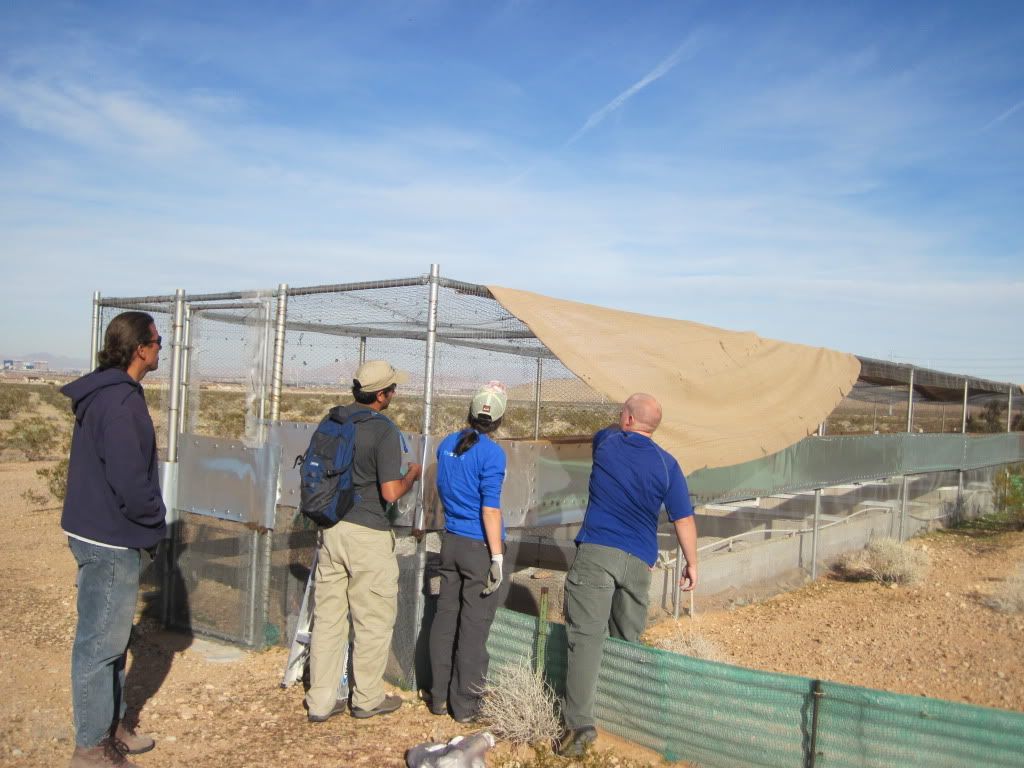 Now on to California…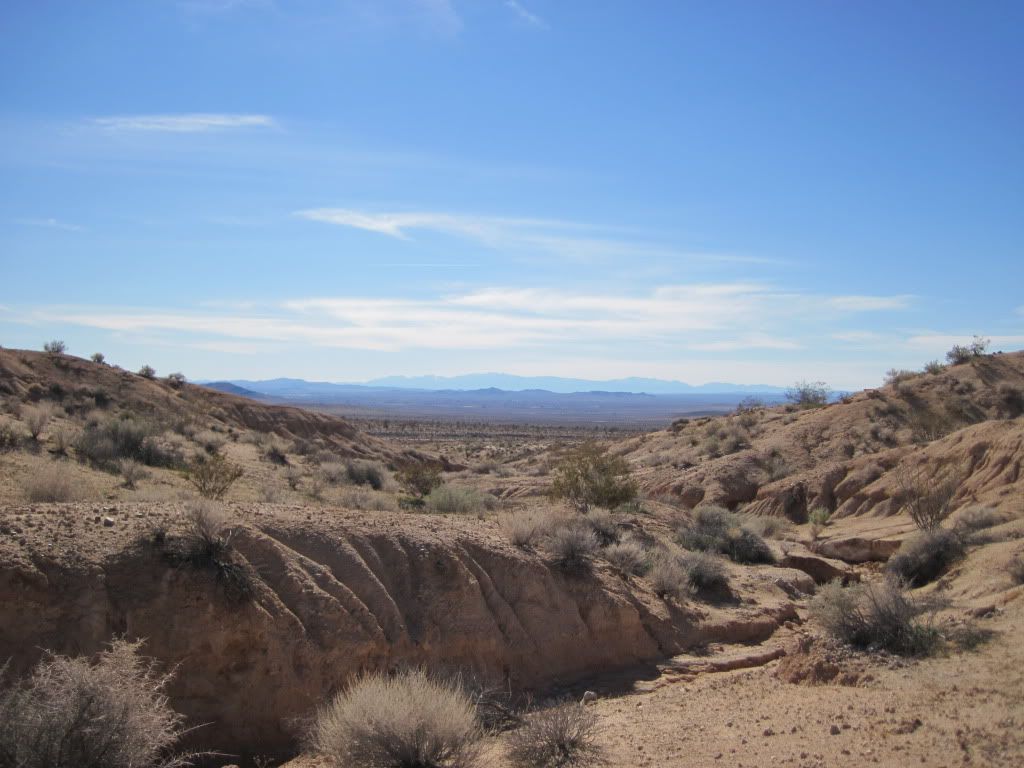 Hiking to one of our many weather stations to download data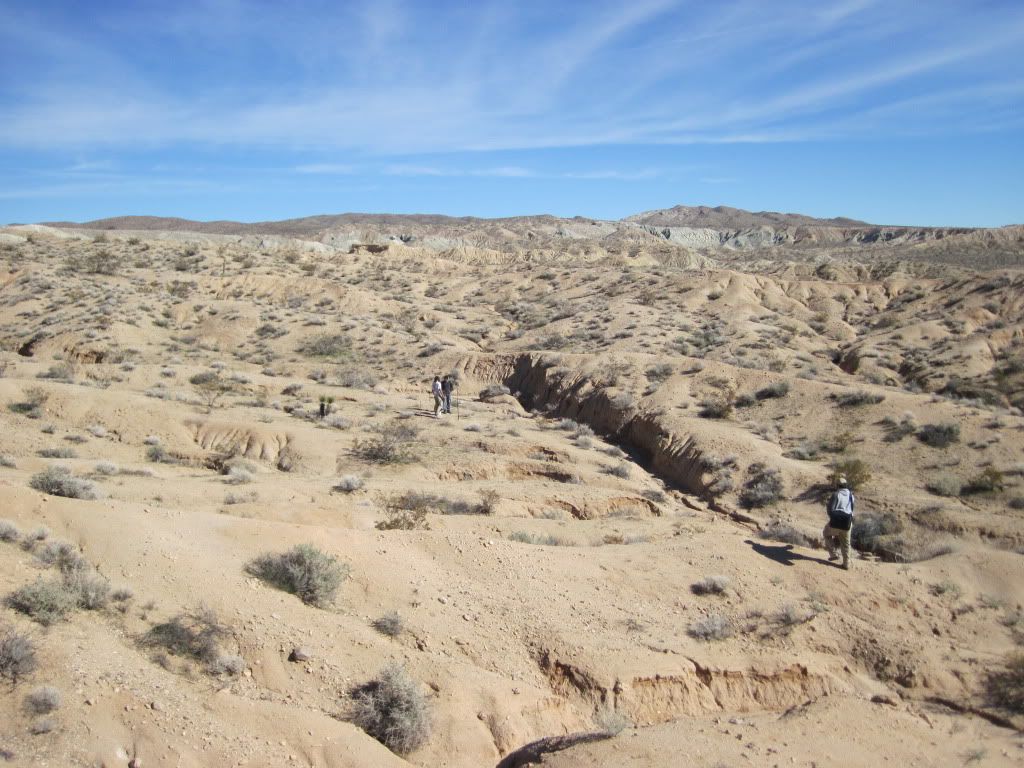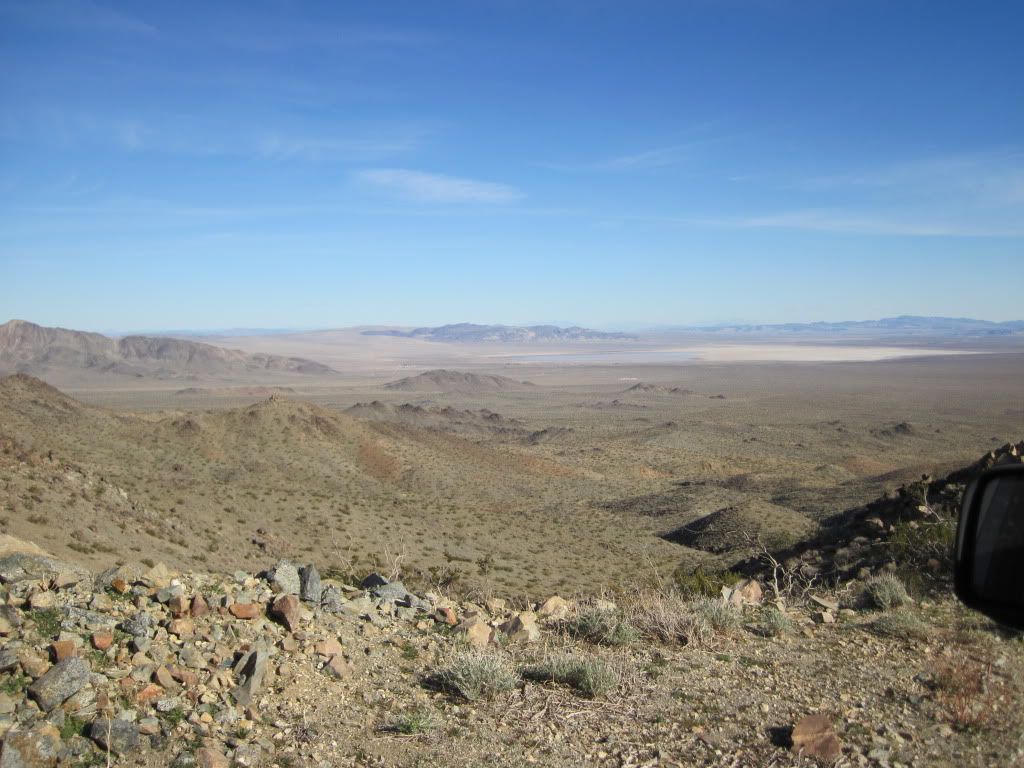 Checking out an old mine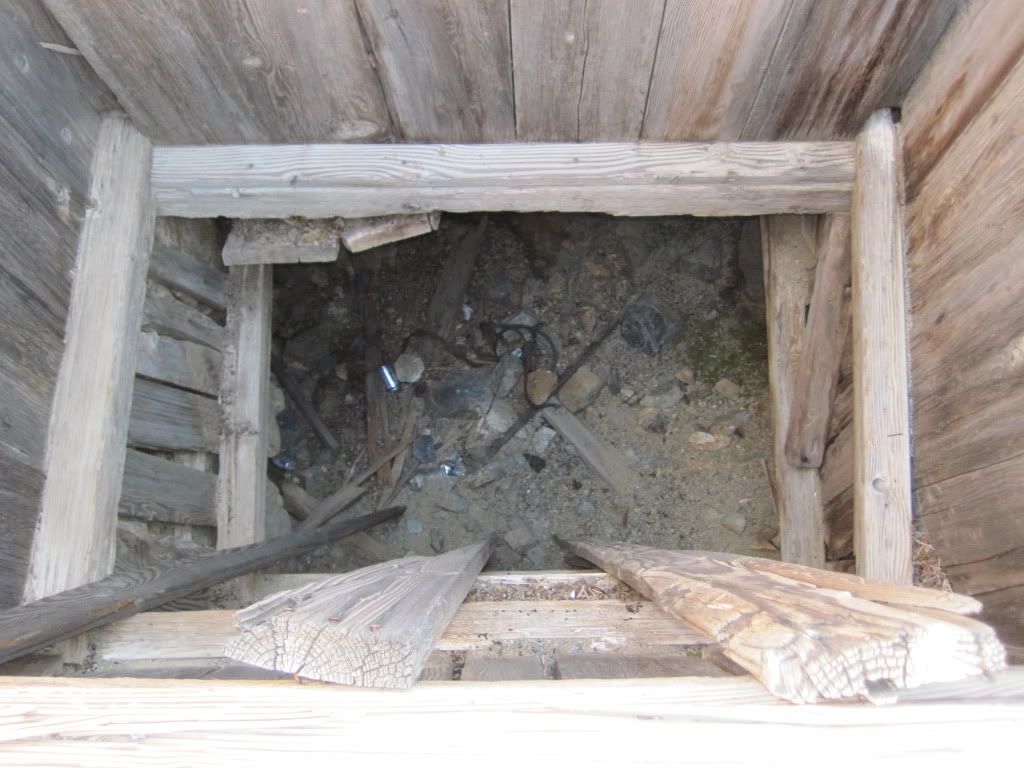 Someone's shack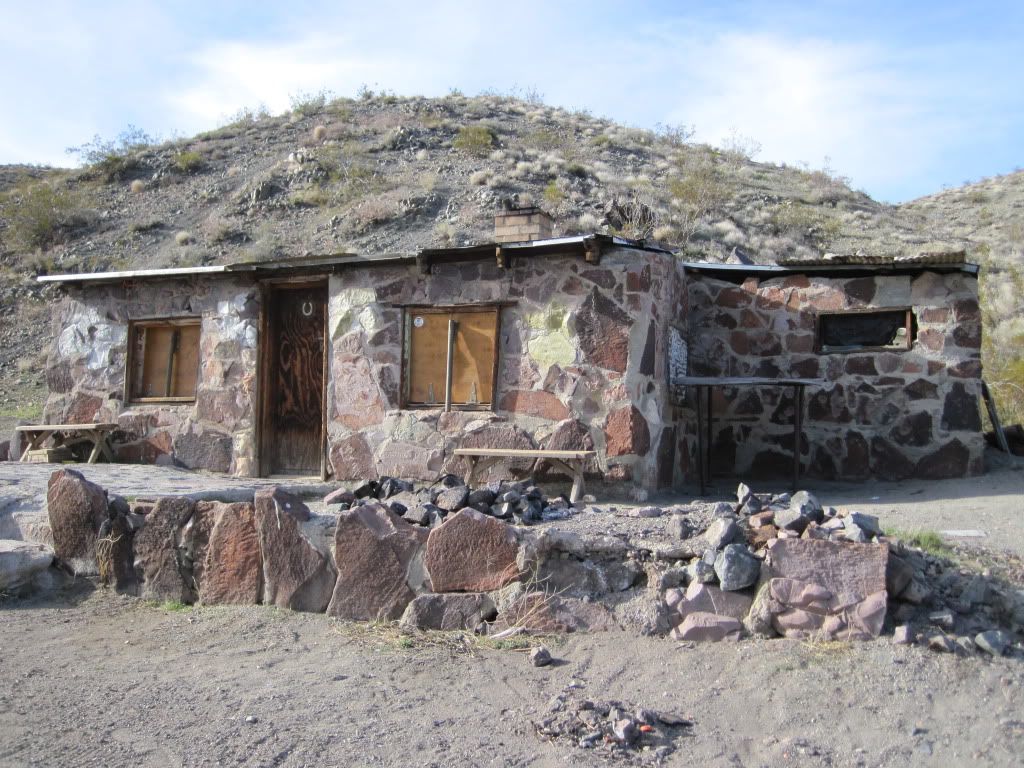 Tort-ass (note cobwebs at burrow entrance – this tortoise has not left the burrow anytime recently)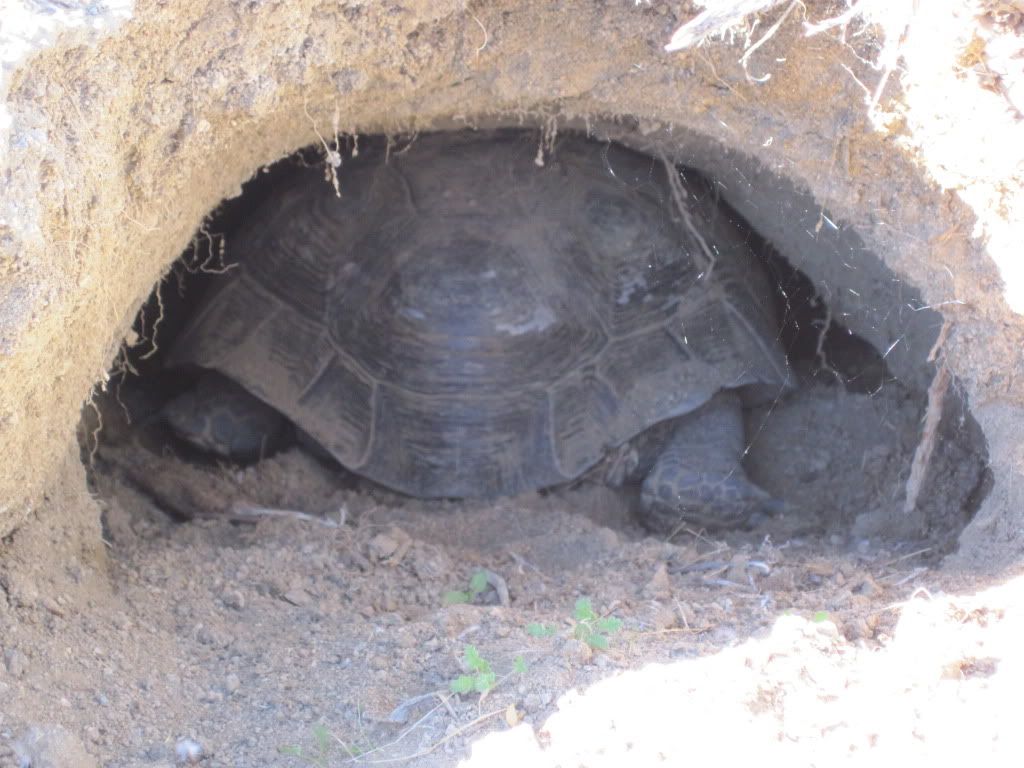 A caliche burrow, for the more upscale tortoise
Tracking
Checking inside a burrow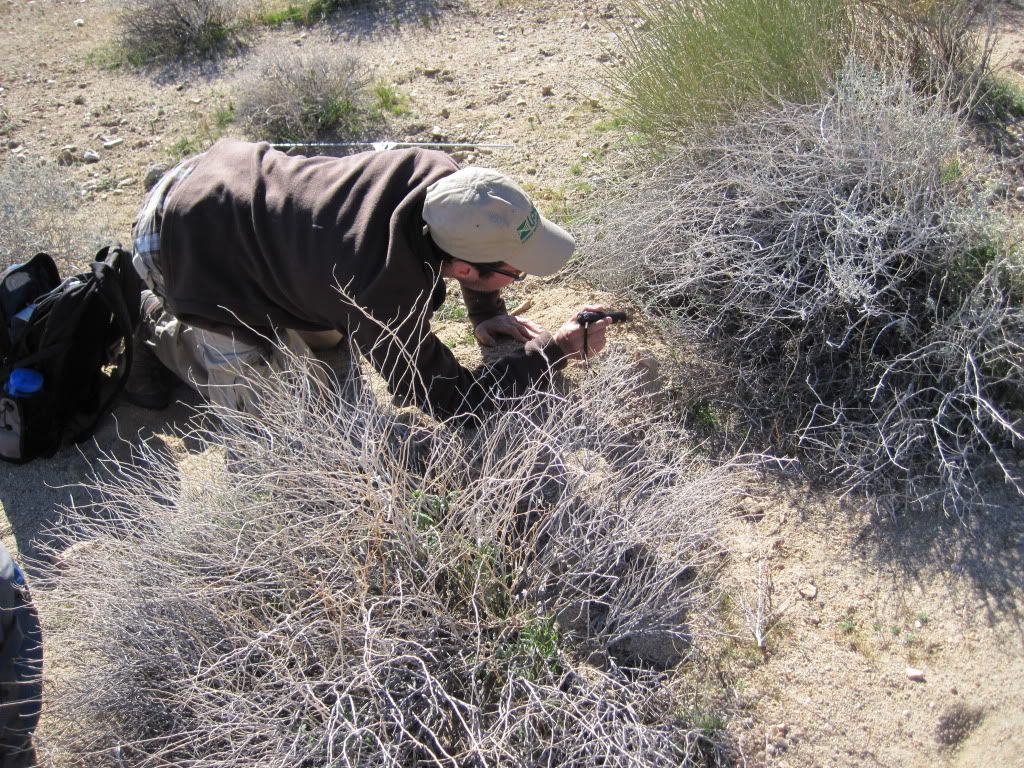 Marianne and Jose recording data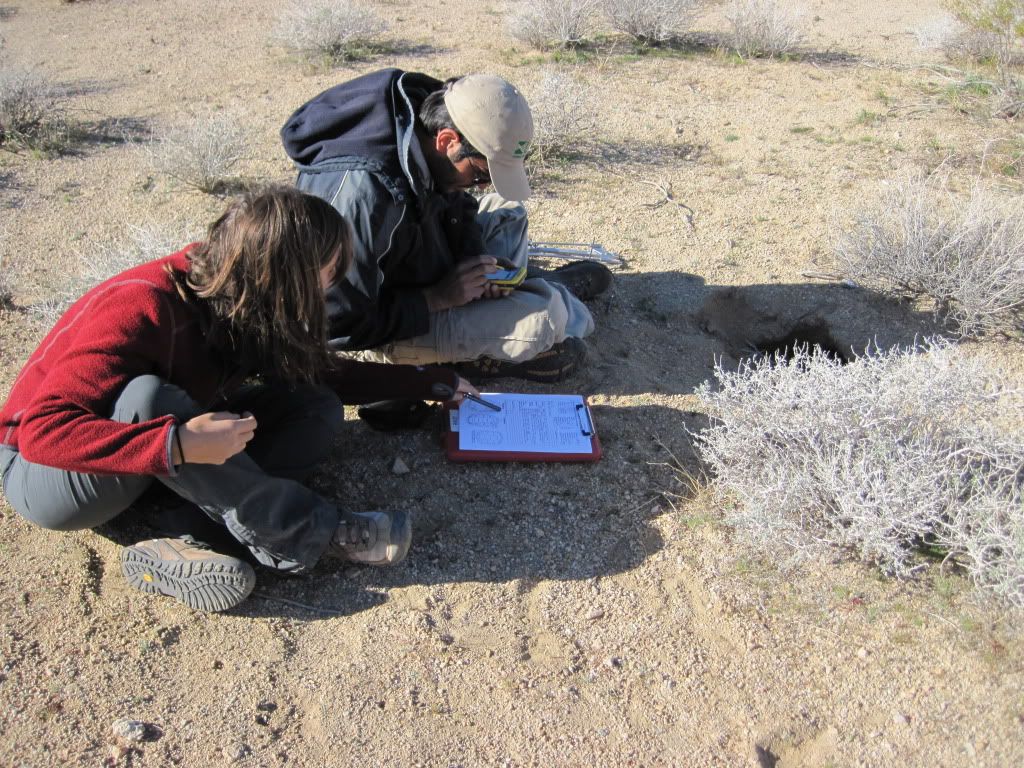 Jose found a second tortoise in the burrow of the one he had tracked, so he pulled it out to see if we could put a transmitter on it.
They can be hard to reach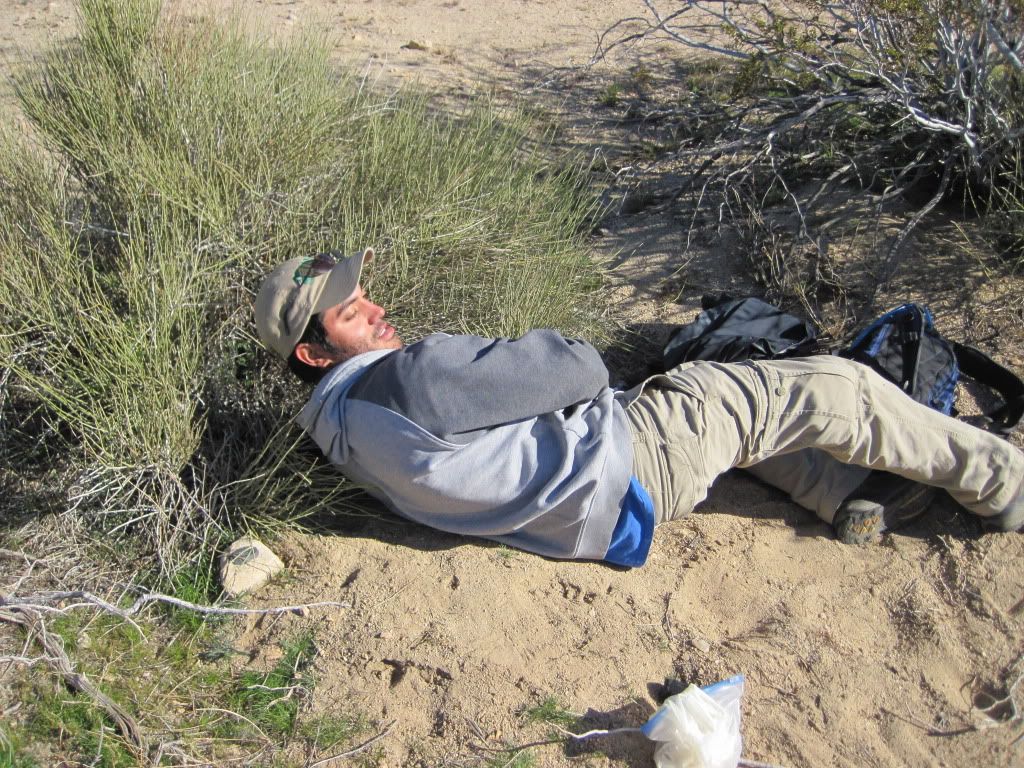 Got it! But notice it already has a transmitter – at the time we could not verify the identity of this tortoise, and because there was a possibility its transmitter had died, we attached a temporary one.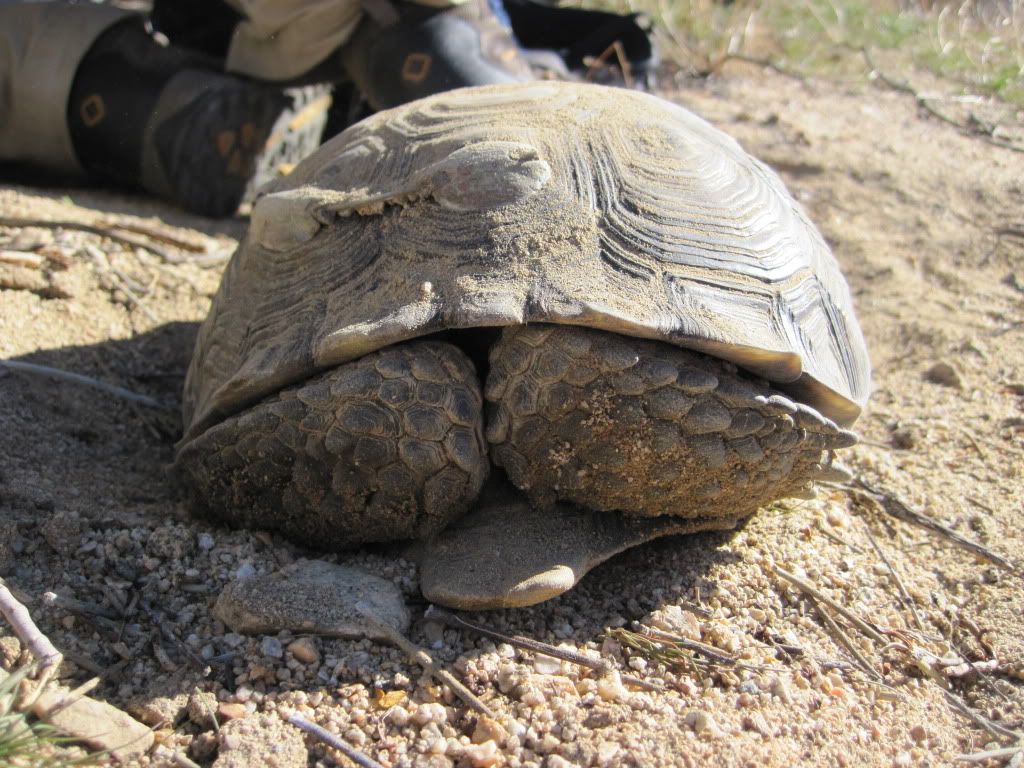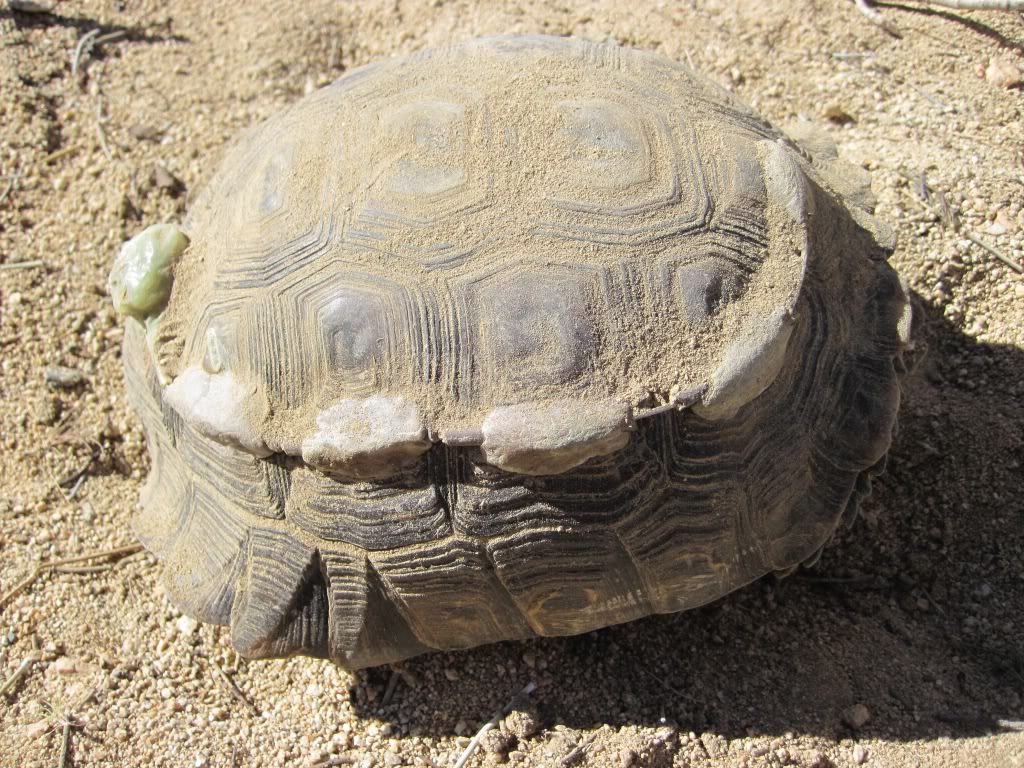 Annuli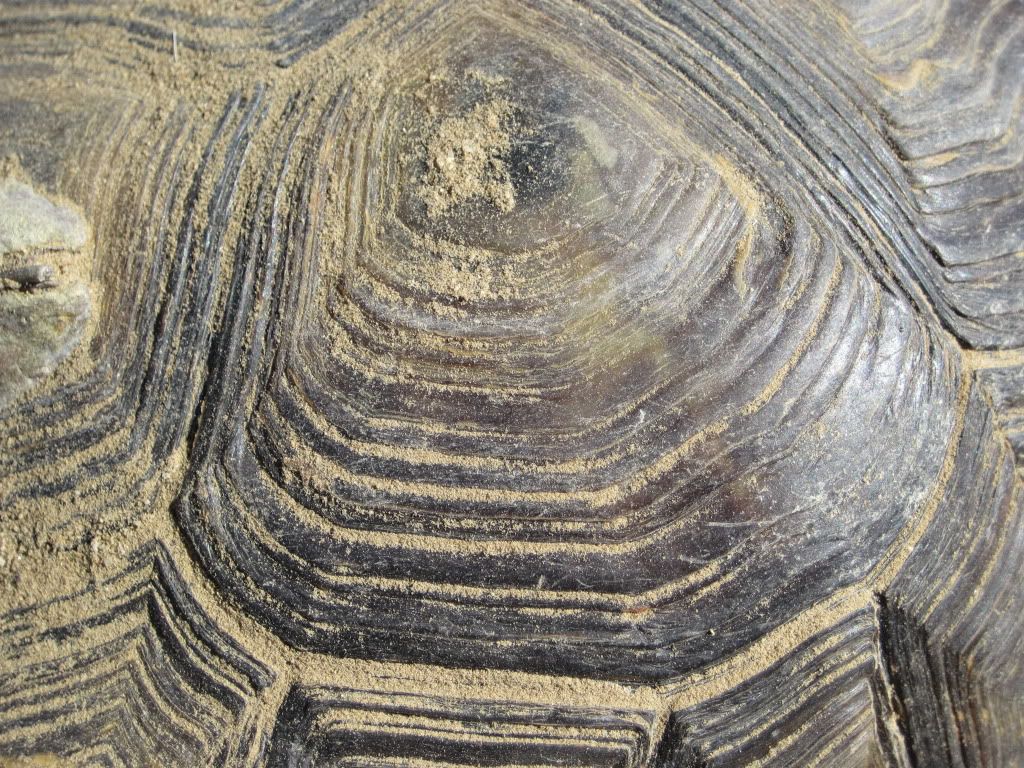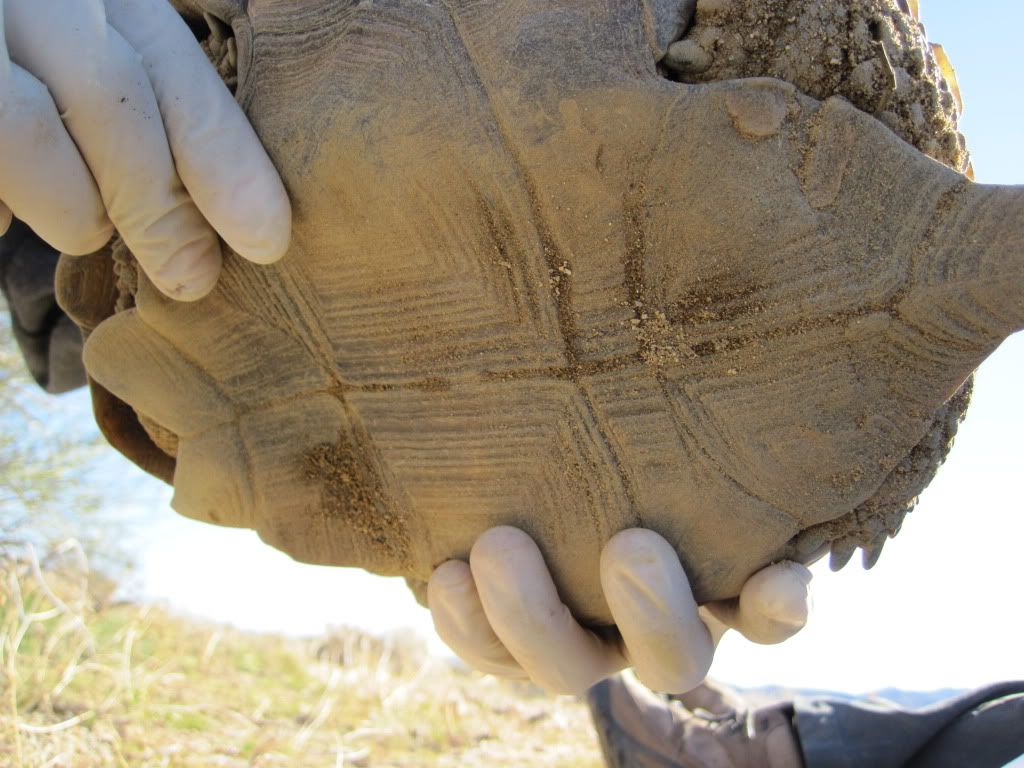 Patrick tapes on the temporary transmitter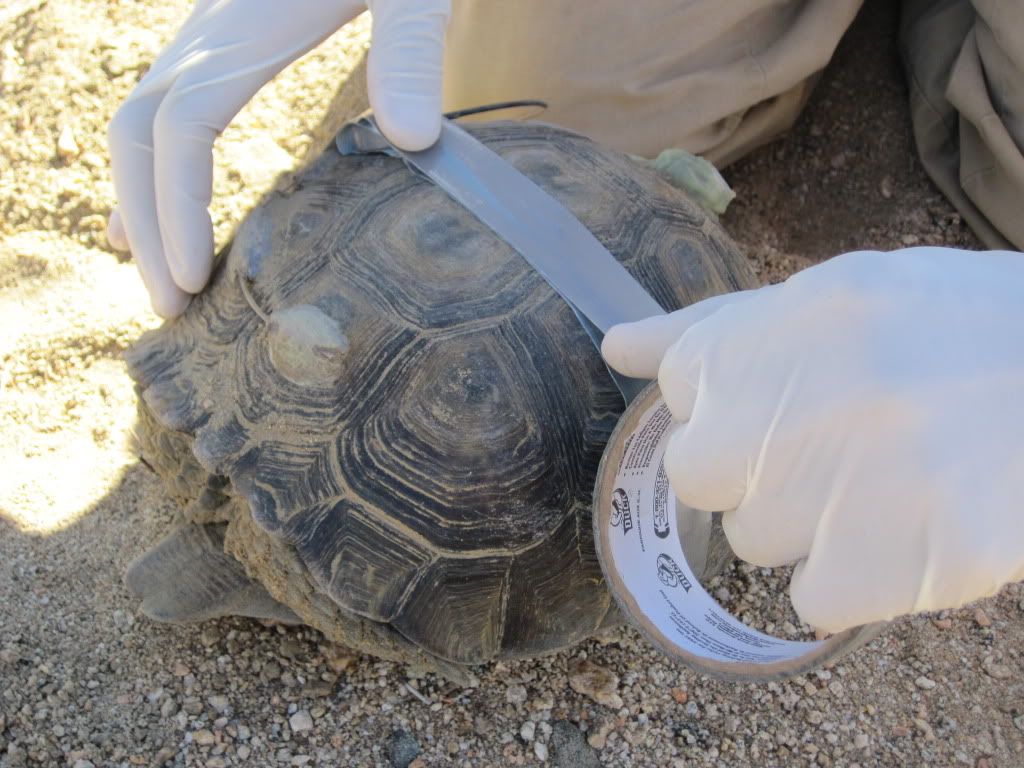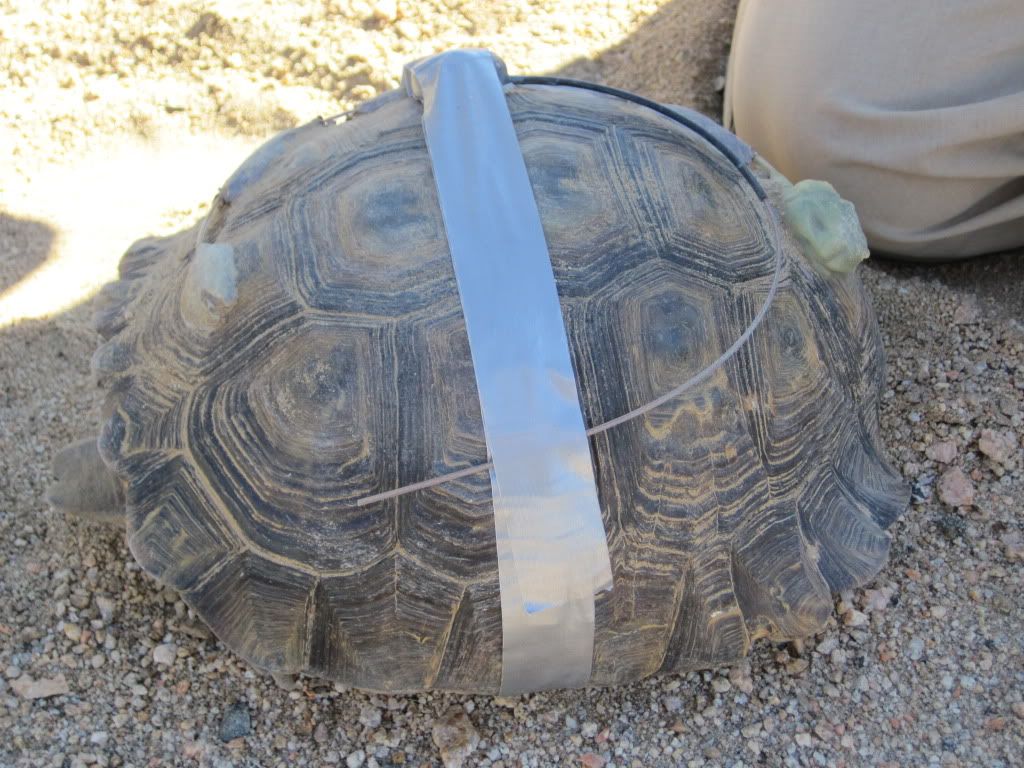 While most tortoises remain inactive during the winter here, there are exceptions. For example, here's a young tortoise I found in the process of digging a new burrow. Note the portions of the carapace where parts of the keratinized scutes are missing and bone is exposed. Not sure of the cause of this, but it is apparently pretty common. Any thoughts?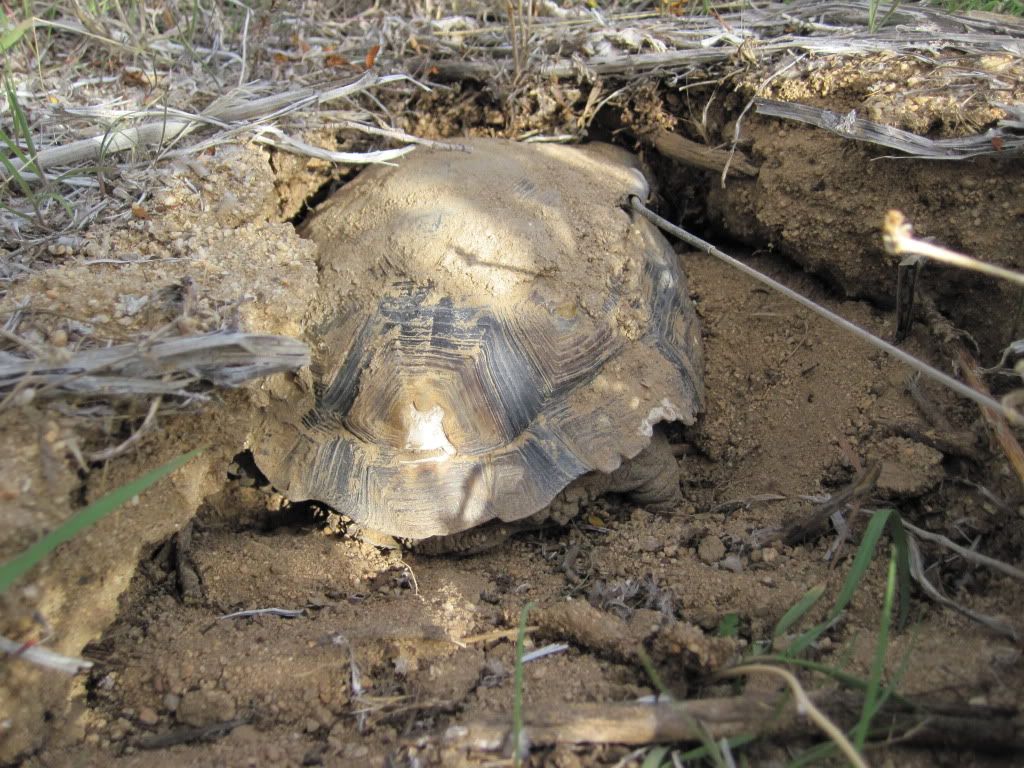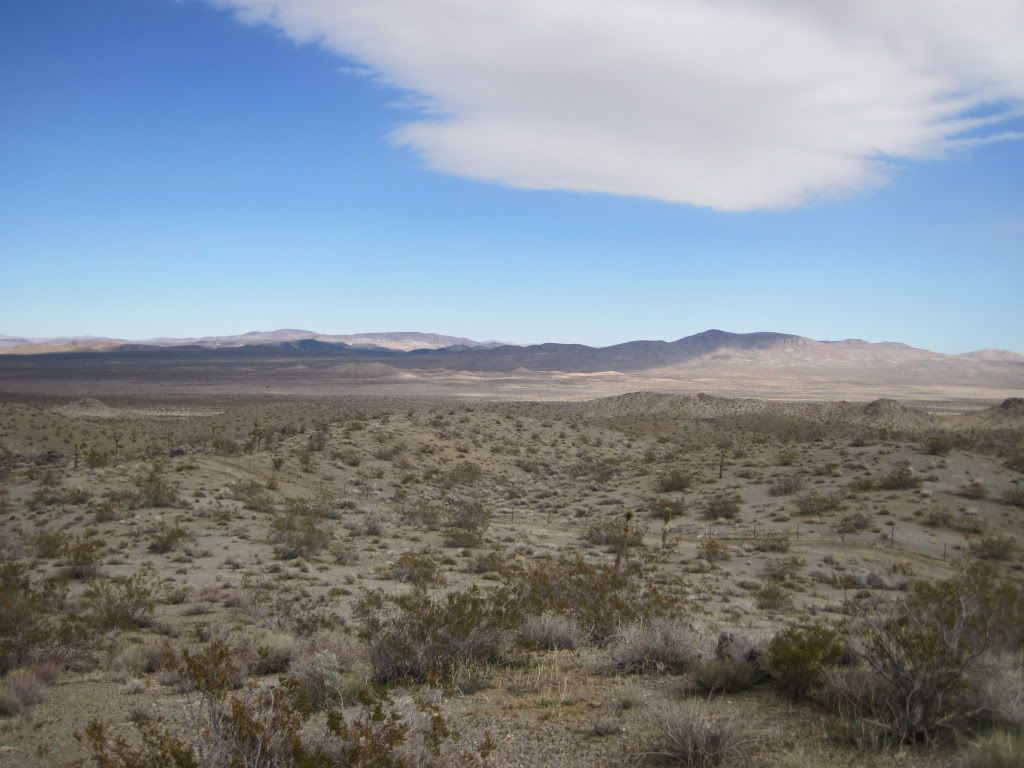 Another mine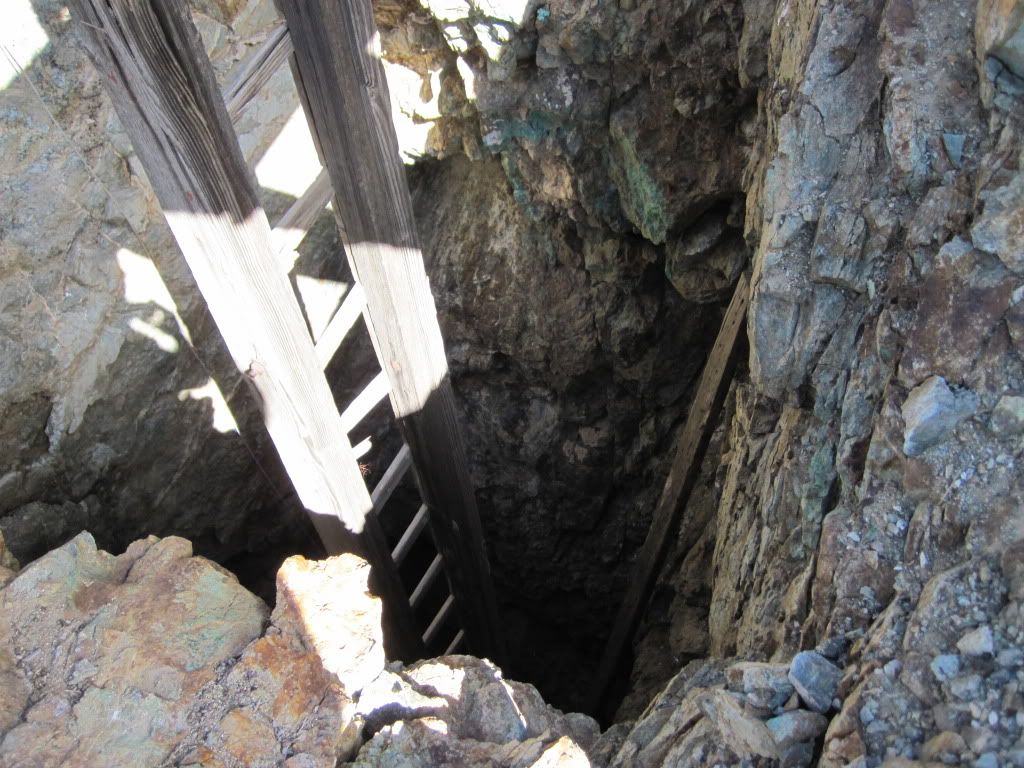 Oxidized copper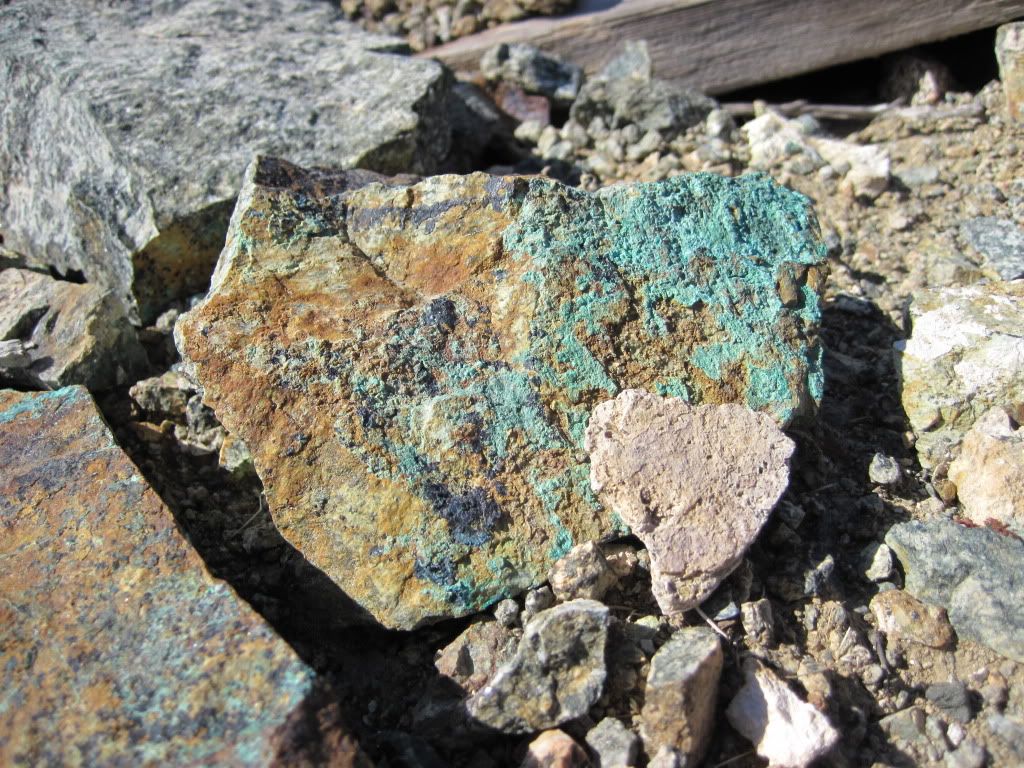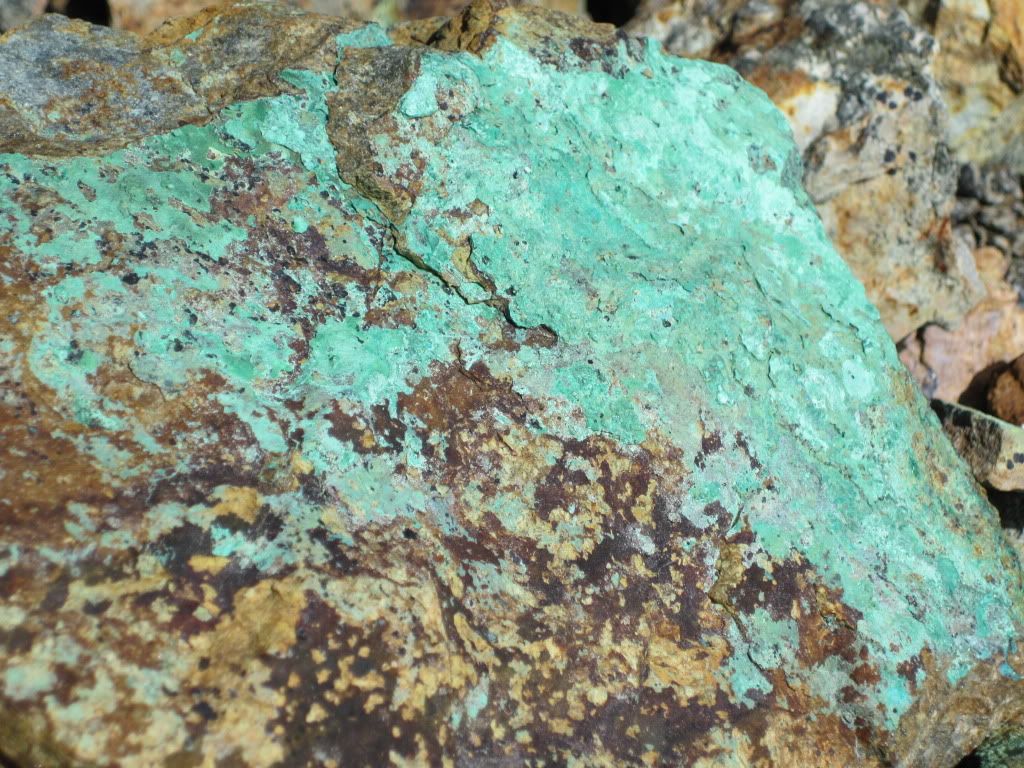 Tortoise plastron bones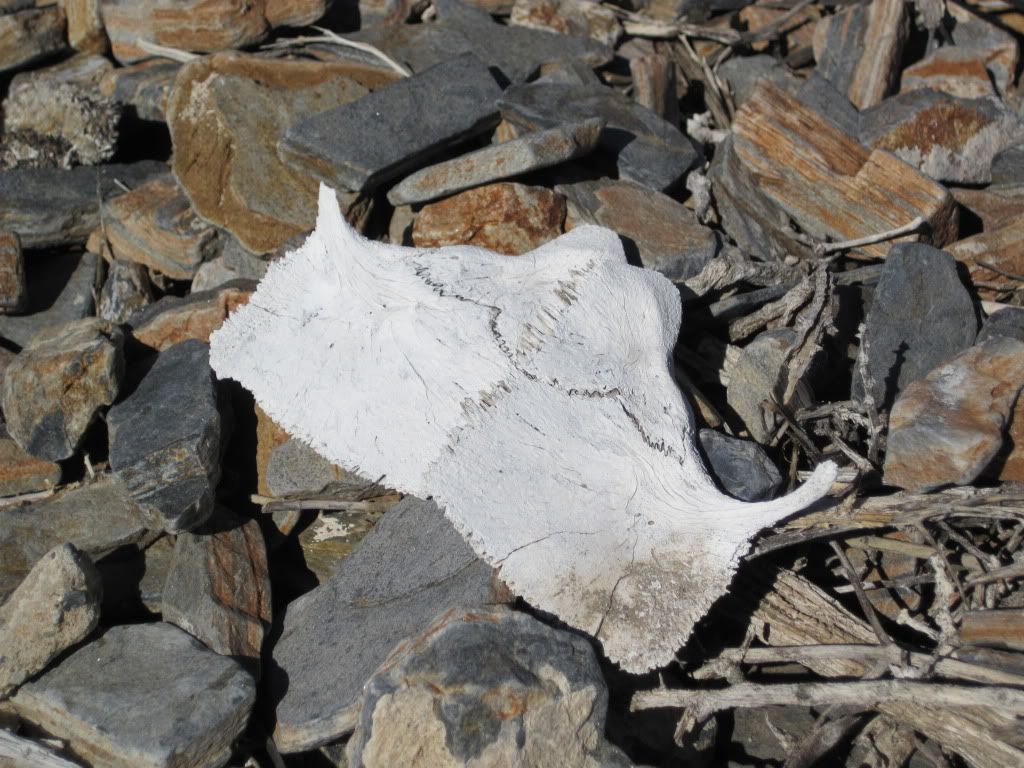 Burrow with evidence of predation (tortoise could not be located)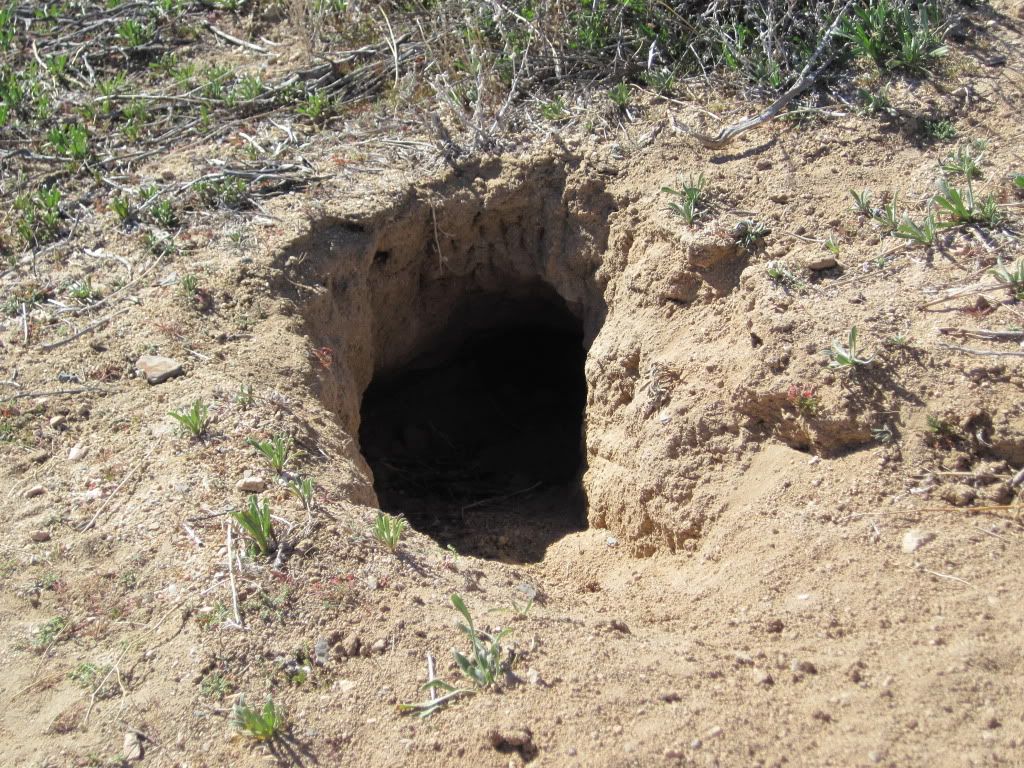 Erodium cicutarium
(introduced)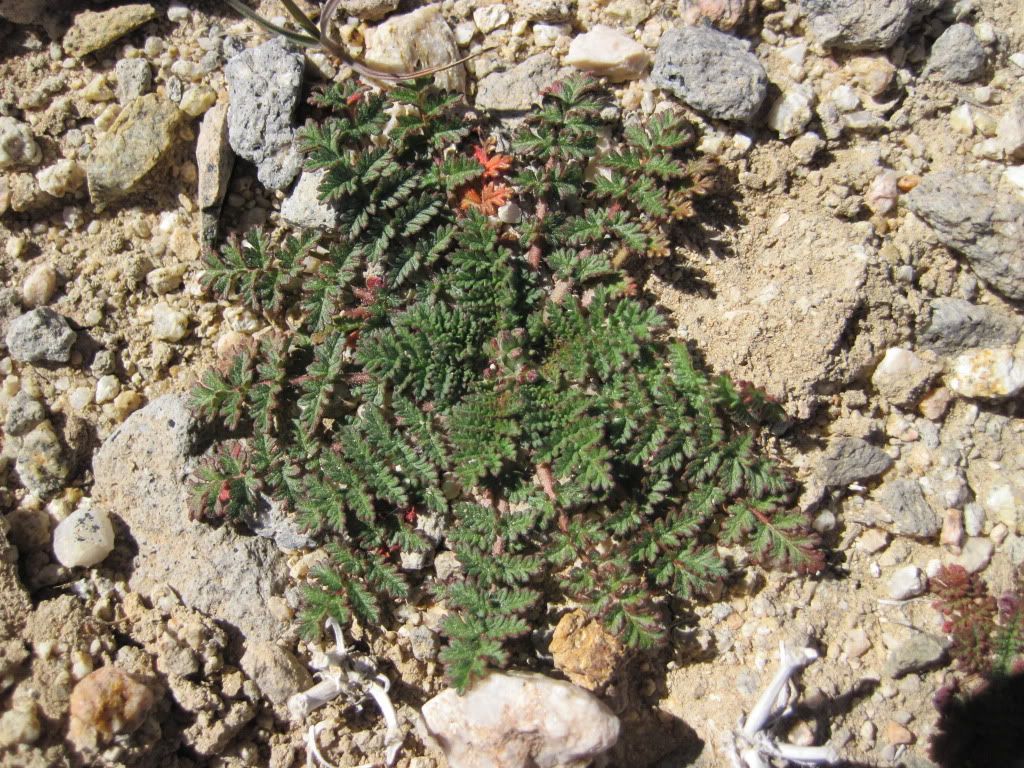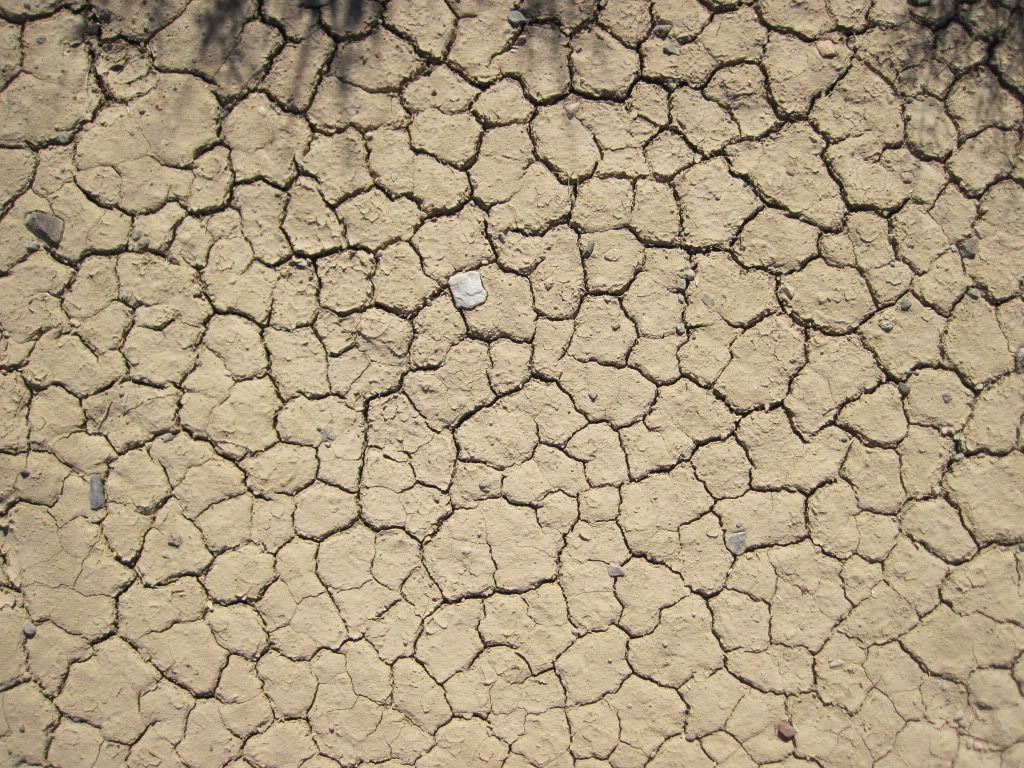 Patrick weighs a new tortoise
Measuring shell dimensions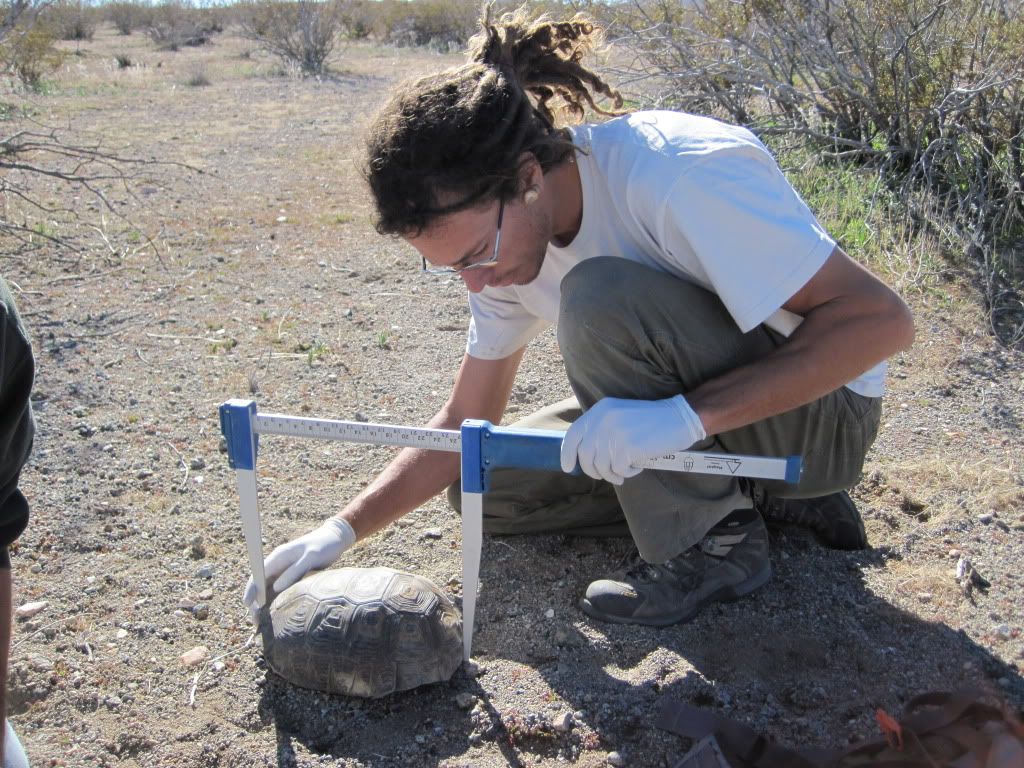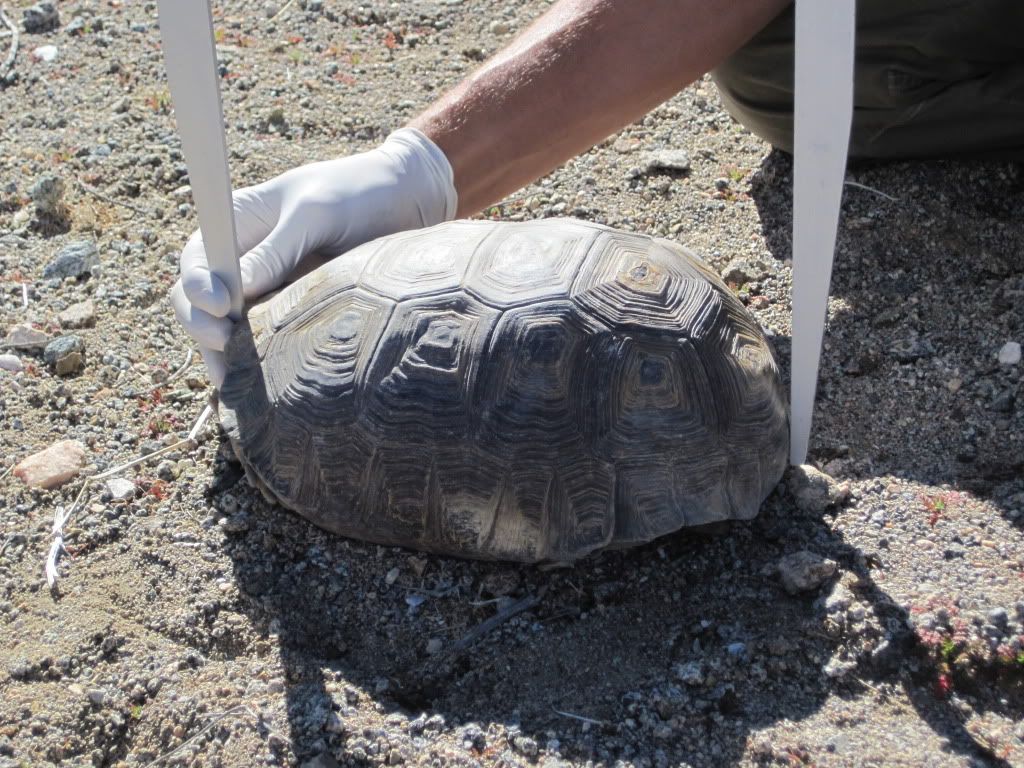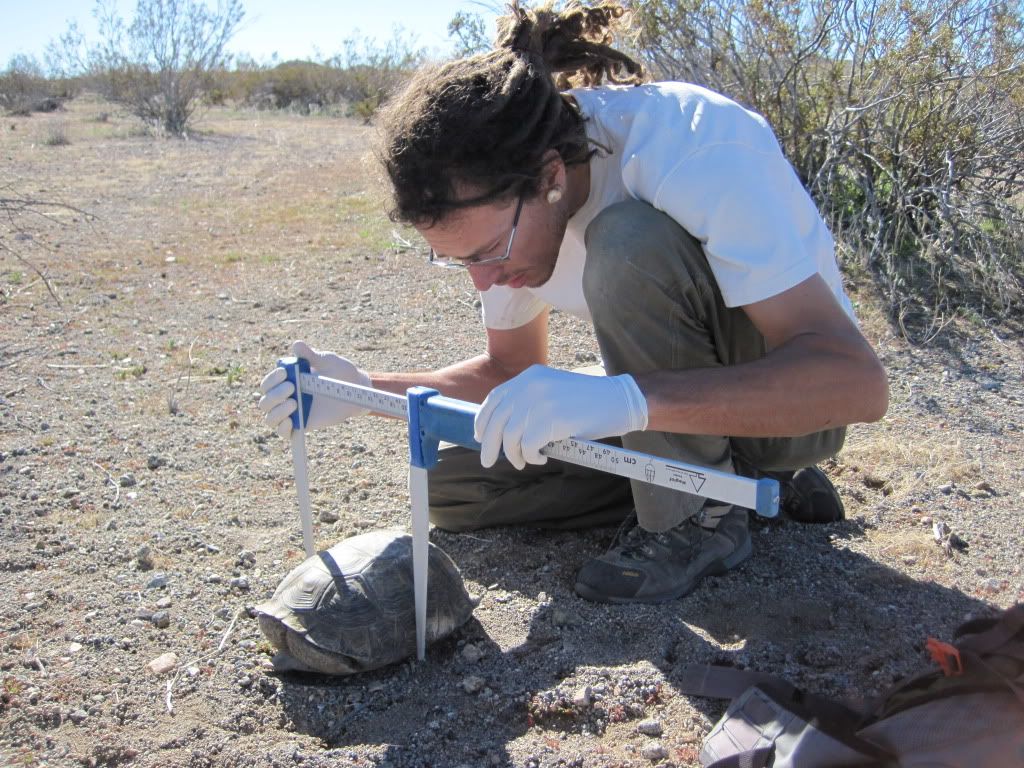 You can tell this one is a male by its concave plastron
The shell is cleaned before attaching the transmitter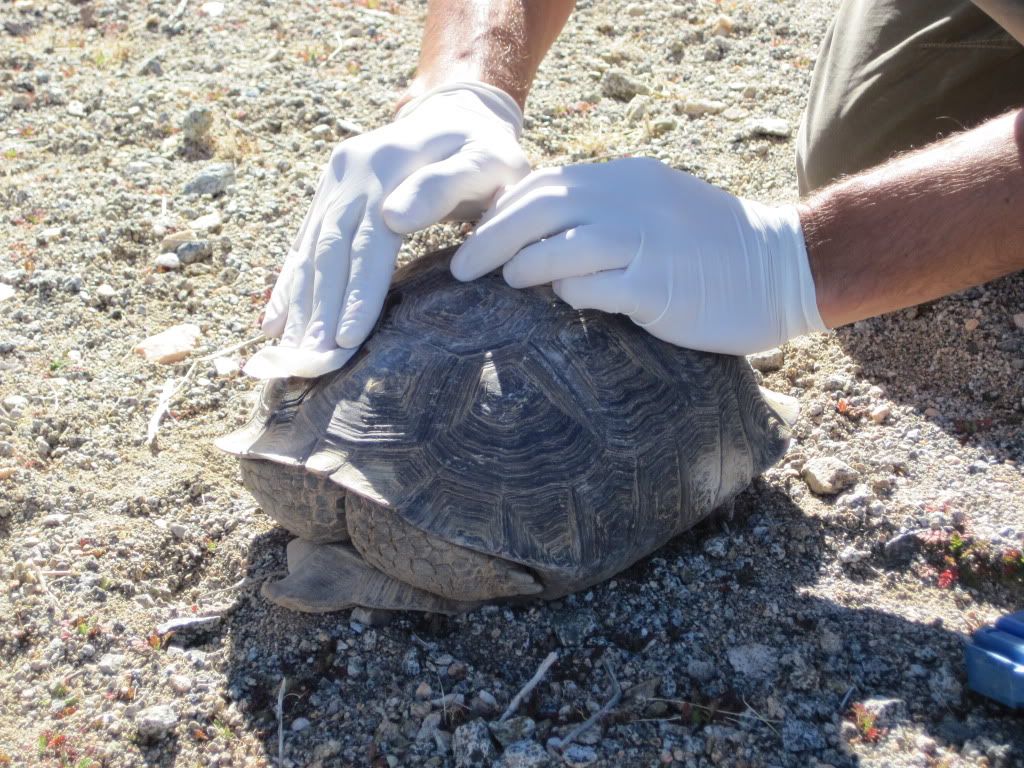 Attaching the transmitter
Labeling transmitter with the tortoise ID#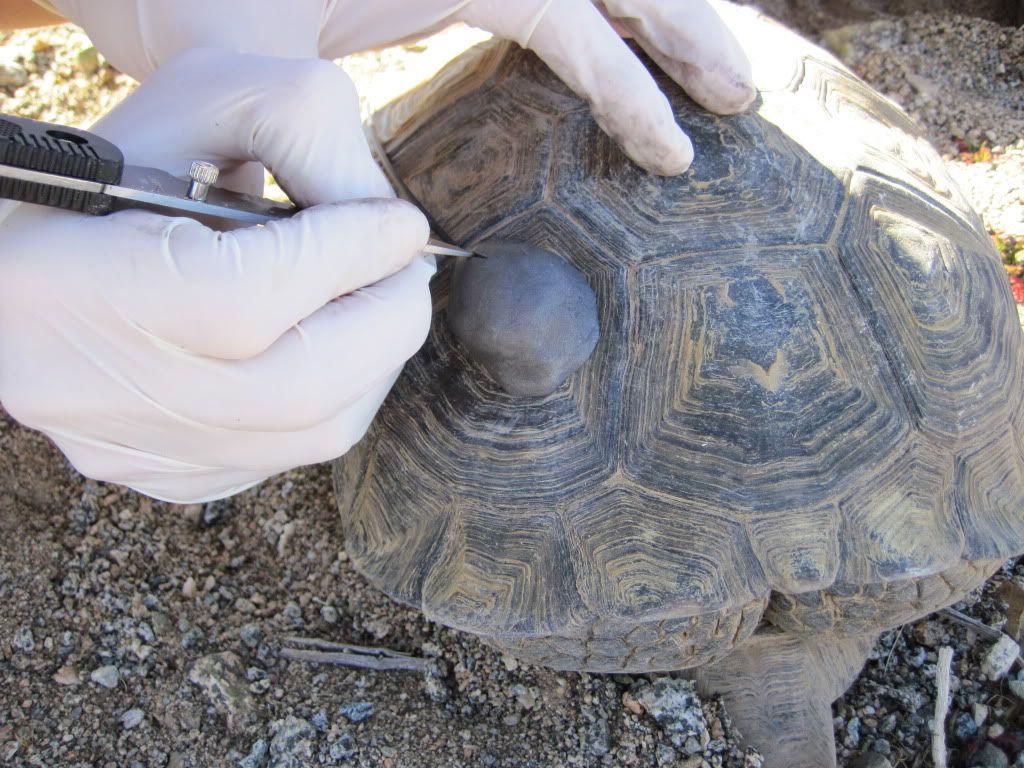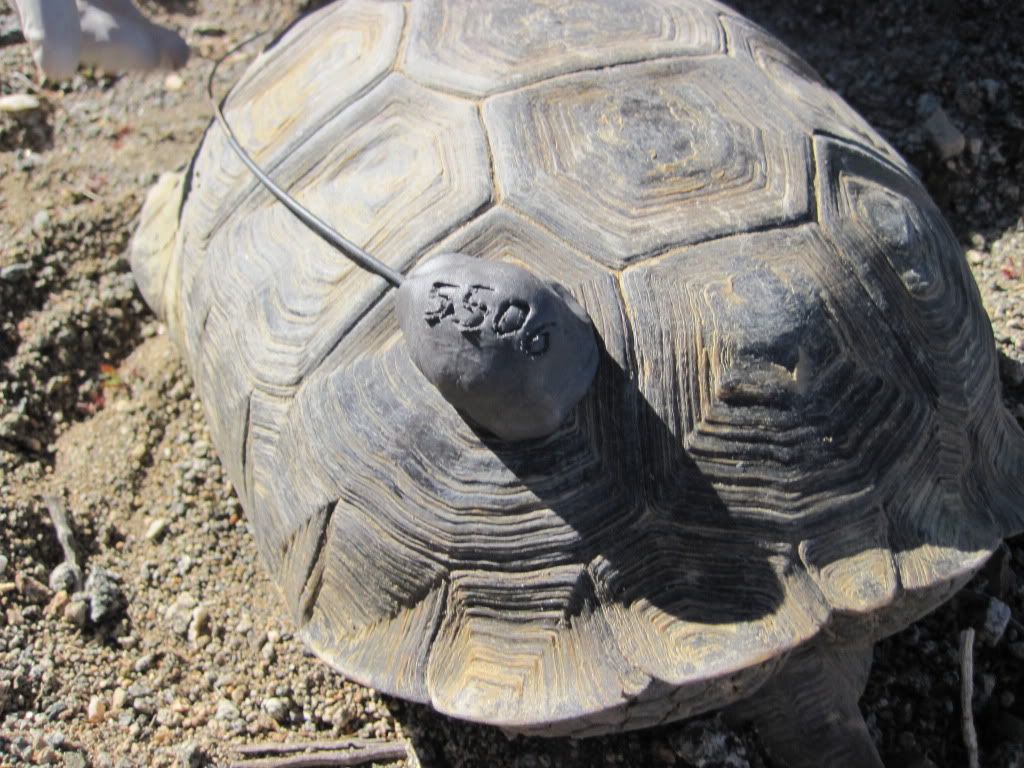 Extra reinforcement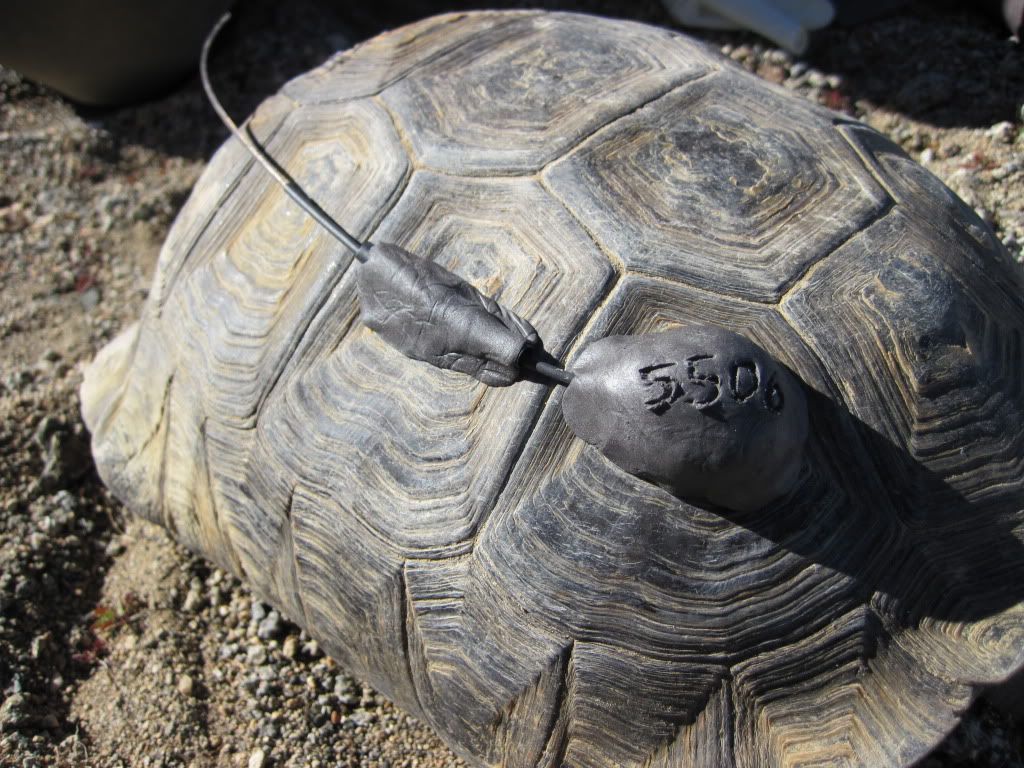 Silicone gel is used between the scutes to allow for flexibility with growth
Finally, the tortoise ID# is glued onto the shell.
The finished product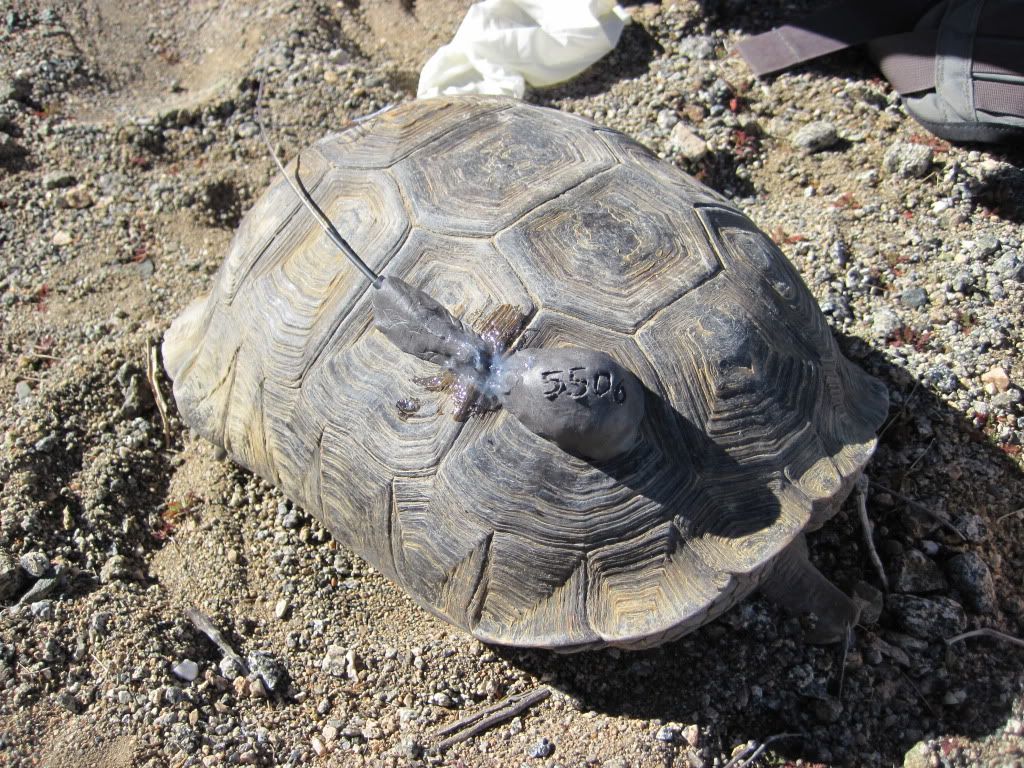 Well that's all for now, lots more to come once the tortoises start to warm up!
-Zach
Part 1
Part 2
Part 3
Part 4
Part 5
Part 6
Part 7