7:00 am found me at Ontario airport after a week of work in Fontana. The flight was overbooked so I offered to take the bump if they gave me a couple extra days. I headed back out and got a rental car. My choices were Joshua Tree or whale watching in Monterey. I made some calls and found out there had been Risso's Dolphins on every morning trip for the last 3 days. I booked a morning trip for the next day with Monterey Whale Watch and headed north. The first mammal of the trip was Mule Deer on the side of the road. I made it to Piedras Blancas by sunset and my mammal list grew.
Northern Elephant Seals. This was my first time seeing the adult males. It was also the most empty I had seen the beach.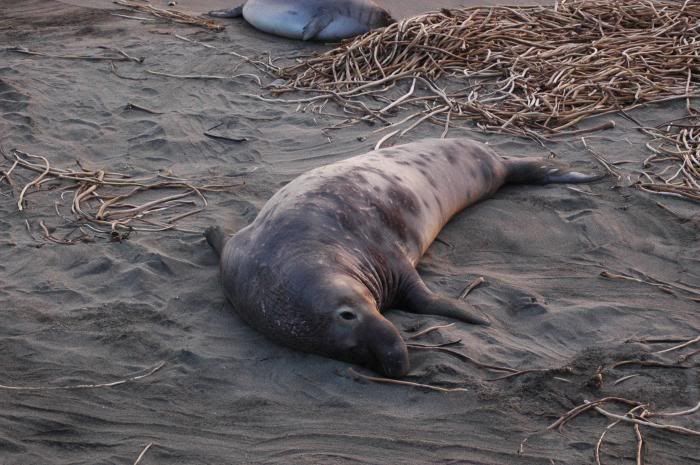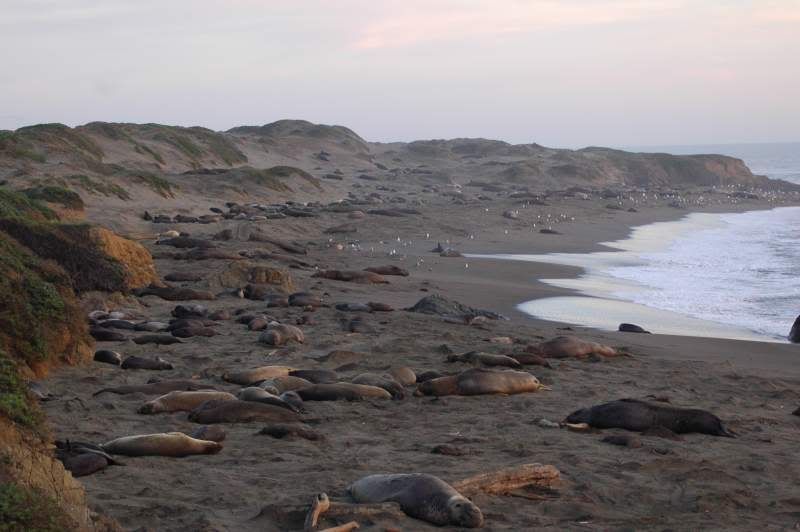 As usual there were a couple Brush Rabbits about.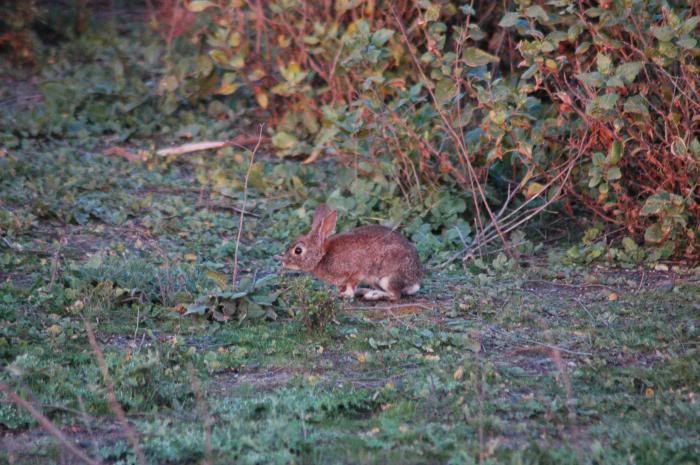 There were also a couple Sea Otters.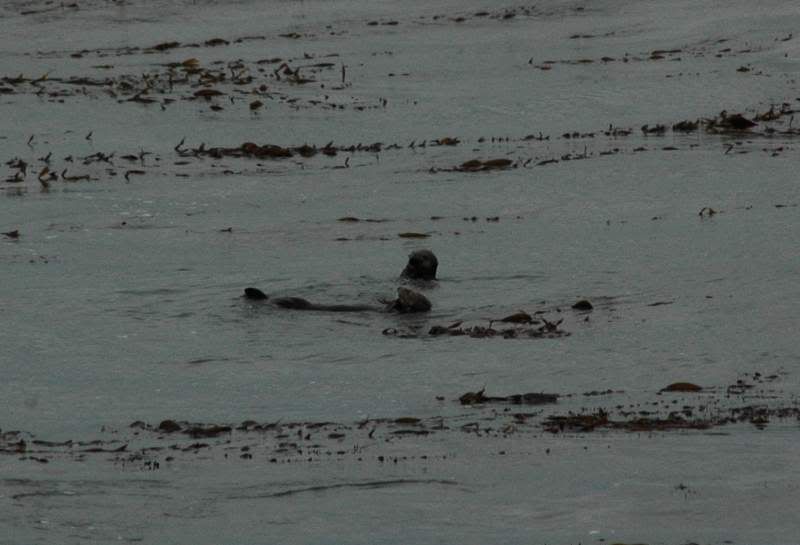 I headed north thru Big Sur in the dark and picked up a hitch hiker. He was a pretty nice guy and was good company for the rest of the drive.
The next morning I was on the docks early looking at Harbor Seals, California Sea Lions, and more Sea Otters. The boat left on time and in minutes we were into pods of Risso's Dolphins.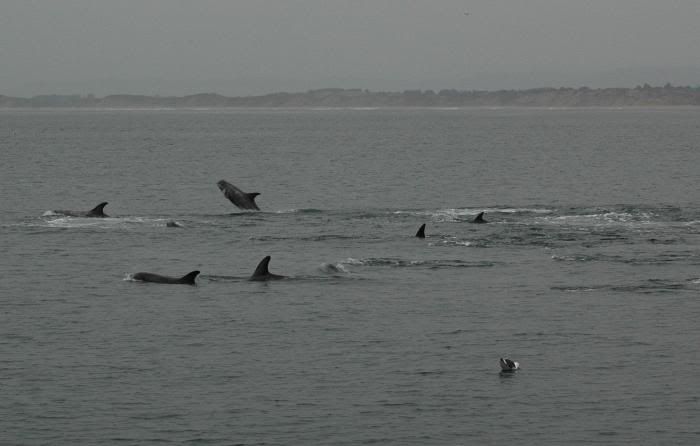 We went out further in the bay and saw a few Gray Whales. They were not great views, and as you can see the light was poor. On the way back, at the point where you think the trip is over, we saw one last species of cetacean.
Transient Killer Whales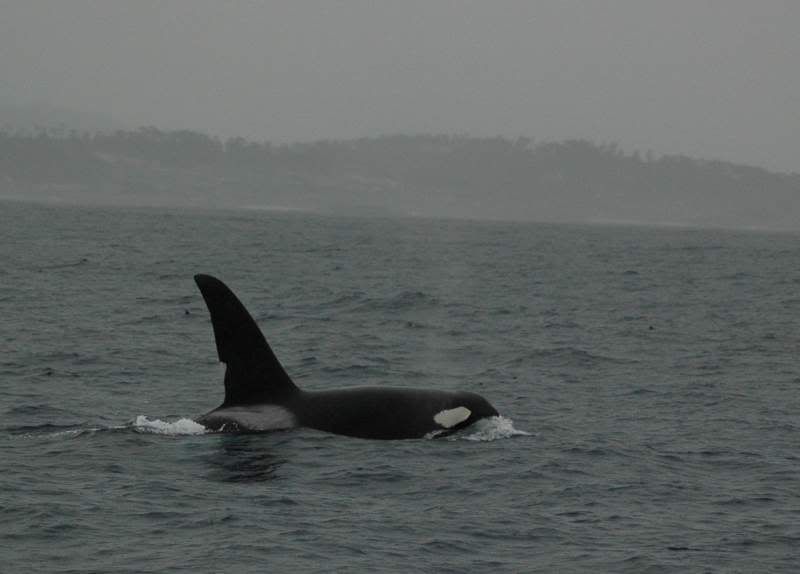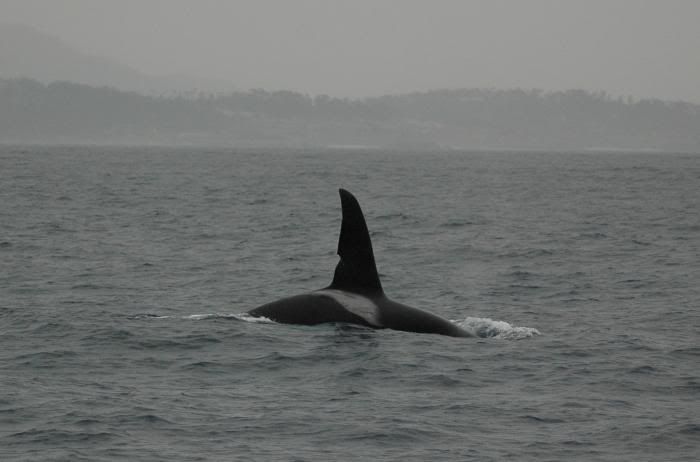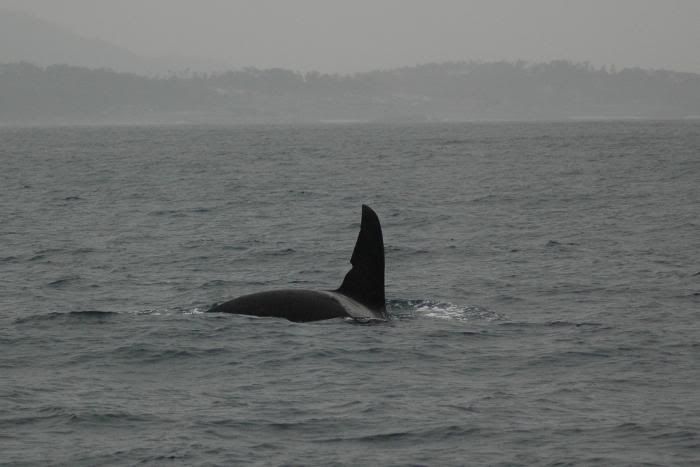 the female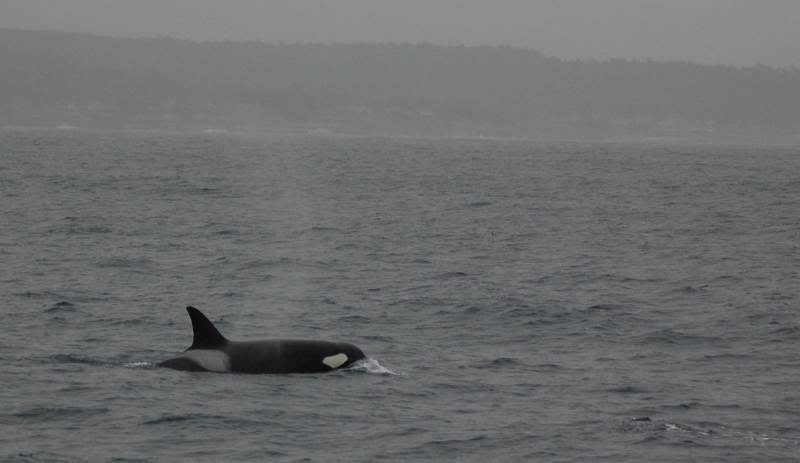 I headed back to Ontario that afternoon and flew out in the morning. Not bad for an unexpected add on to a work trip. I was pretty impressed with myself that I did this whole trip with no map and no GPS, all from memory.
Curtis