Here is a collection of photographs from a day trips i did to one my favourite places in Kwa Zulu Natal.
It was a chilly day temps were between 4-12 degree's Celsius.
Trachylepis homalocephala
- Red Sided Skink
Trachylepis punctatissima - Speckled Rock Skink
Common medium sized skinks which can always be seen from a distance basking on rocks but normally when approach are soon to disapear and seldom are found with much ease.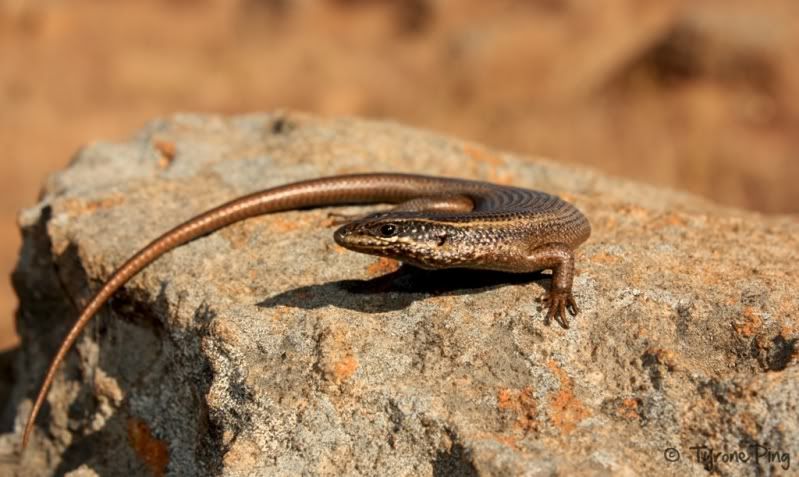 Panaspis walbergii
- Wahlberg's Snake-eyed Skink
An incredible small skink which has no moveable eye lids hence it's snake the "snake eyed skink"
They seem to almost swim effortlessly through the soil when you're trying to capture them.
Afrotyphlops bibroni
- Bibrons Blind Snake
A large blind snake which are just a nightmare to photograph.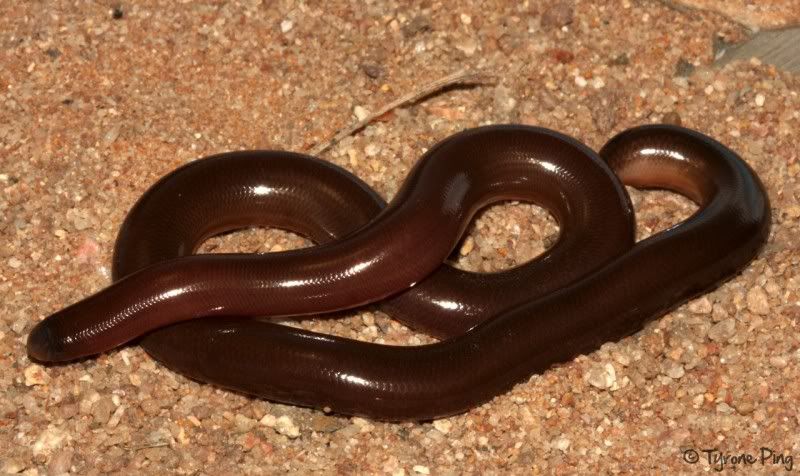 Aparallactus capensis
- Black Headed Centipede Eater
Snake which can be found in great numbers in deserted termite mounds
where it feeds on as the name suggests Centipedes.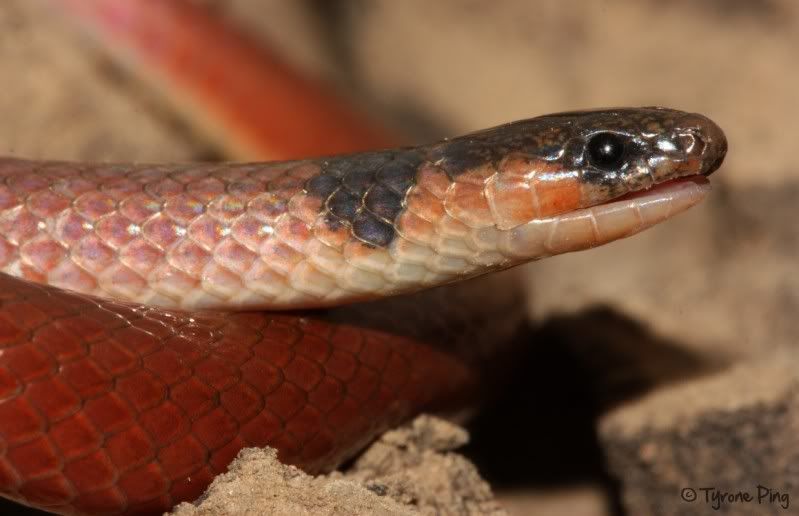 Variation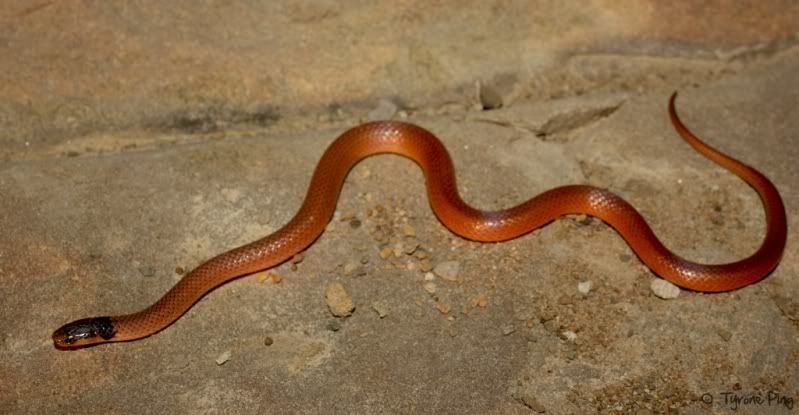 Psammophylax rhombeatus
- Spotted Skaapsteker
The common name translates to "sheep Stabber" as the local herders once thought these
snakes being commoin in the pastures were responsible for killing their livestock, when in actual
fact that was more then likely contributed by Puff adders also common to the area.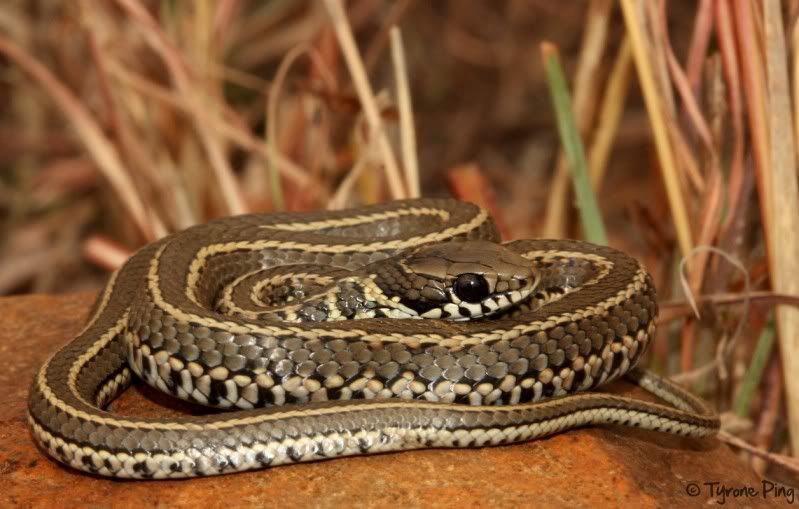 Habitat of the Midlands in winter rain is scarce so the ground in incredible hard and grass extremely dry , very low humidity.
Boaedon capensis
- Brown House Snake
Not a house in site but a beautiful lightly coloured specimen for the area.
And another smaller and much darker specimen
Dasypeltis scabra
- Rhombic Egg Eater
These snakes are specialised feeders feeding exclusively on bird eggs.
They are plentiful in the area and can often be found in numbers during winter under rocks and in deep vertical cracks in the rocks.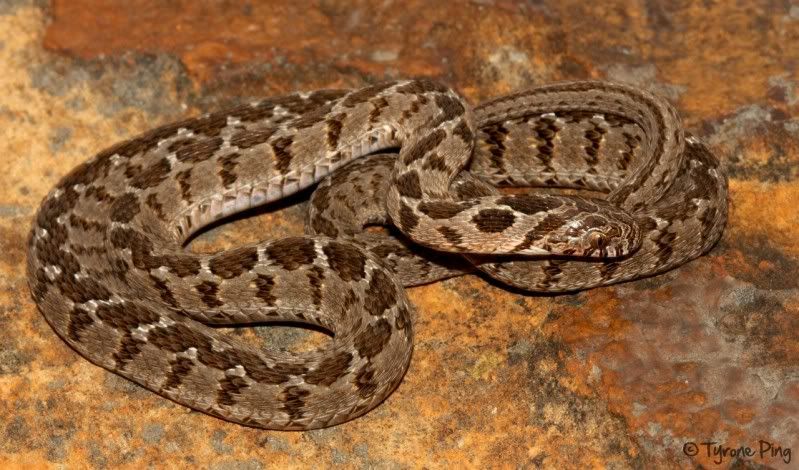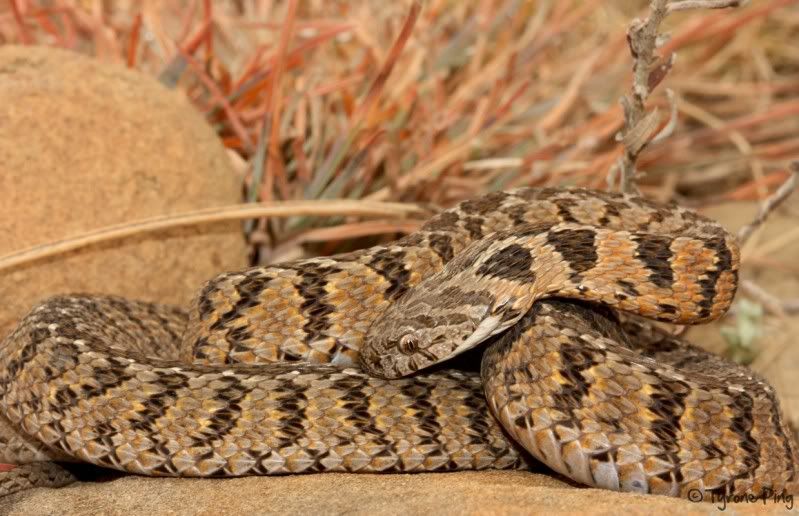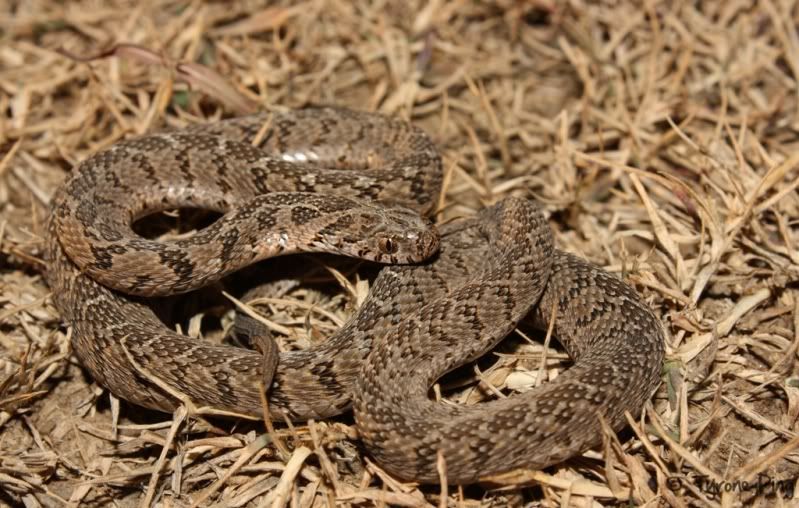 Threat Display of a young snake.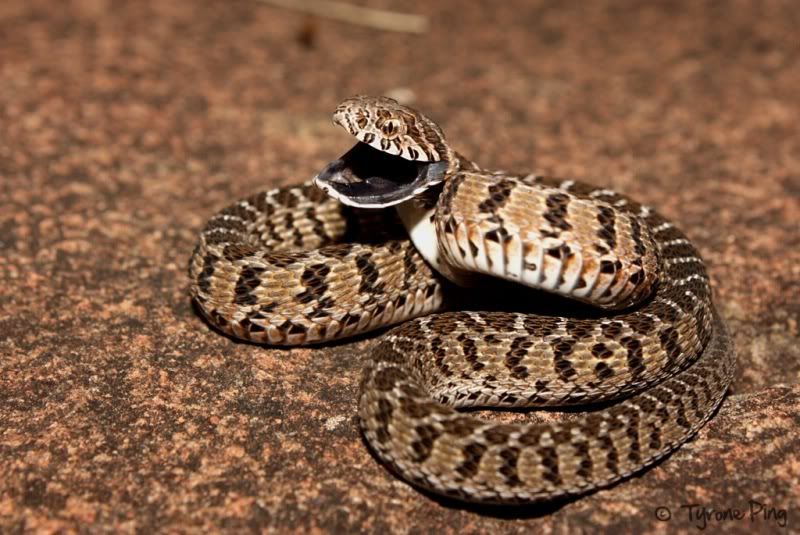 Lycodonomorphus rufulus
- Brown Water Snake
A beautiful inoffensive species which behind the egg eater are one of the more common species,
They are very inoffensive snakes seldom attempting to bite but do not hesitate to musk given half a chance.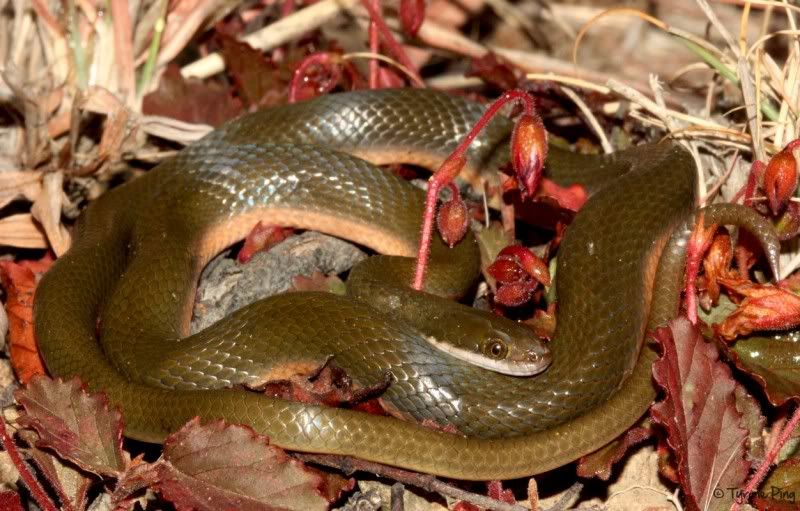 Lamprophis aurora
- Aurora House Snake
An uncommon and secretive snake not commonly encountered in the area was a first record i've had fro the area so this was really the find of the trip for me.
Strongylopus bonaespei - Banded Stream Frog
A beautifully marked frog and with legs and extreamly long toes they really have a jump which surprises me every time.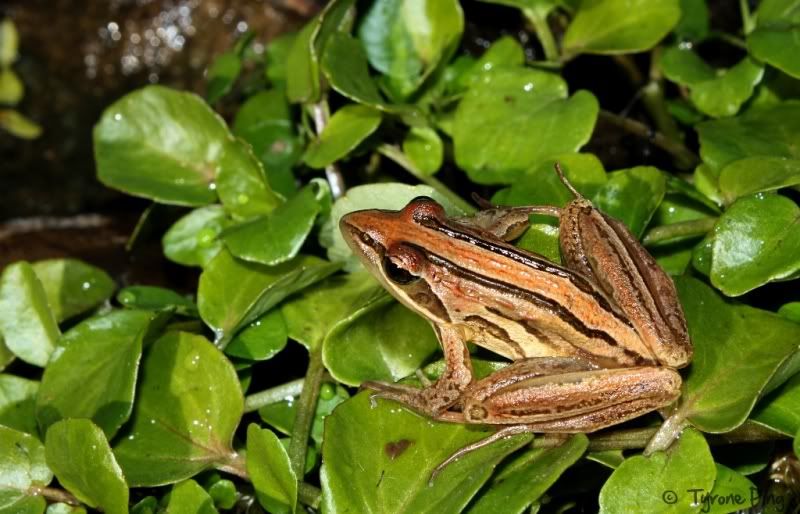 Pachydactylus vansoni
- Van Sons Thick Toed gecko
A Small gecko of which i have only found to be on a single small hill in the area rich in rocks with extremely high iron contents.
Habitat Pachydactylus Vansoni.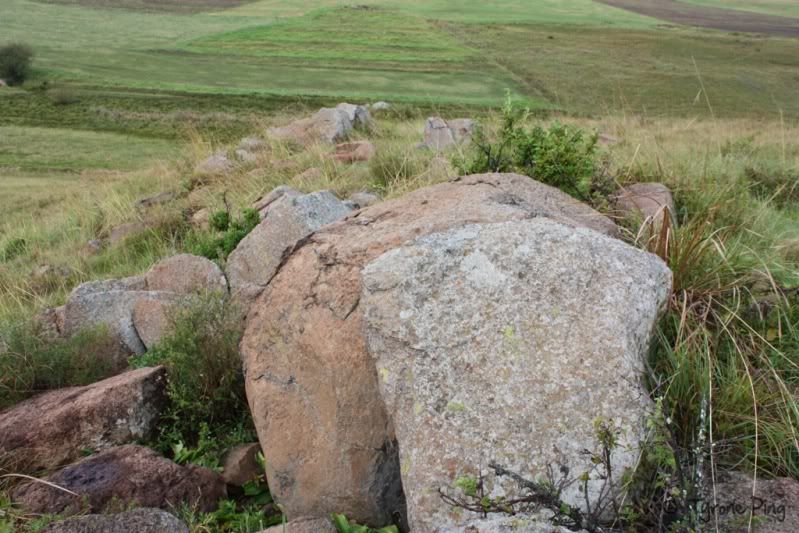 Pachydactylus maculatus
- Spotted Thick Toed Gecko
Another Widespread gecko species in South Africa but this specimen was the first for the area for me a great find for my Midlands species list.
Causus rhombeatus
Rhombic Night Adder - Mooi River
A common snake again, Not a true adder as the name suggest these snakes feed almost
exclusively on frogs and toads and have an insane velvety feel to them. Although
They are venomous so one cant be too careful.
Causes rhombeatus
- Rhombic Night Adder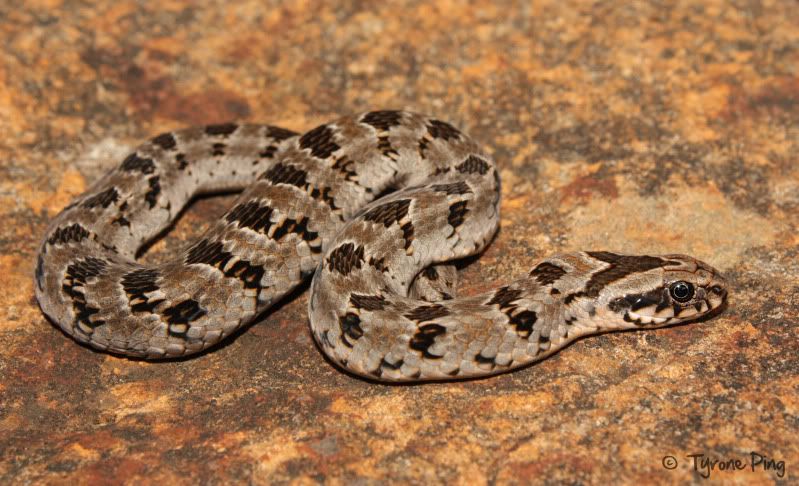 Land scape - Mooi river
As you can see in the backround the "MOOI" River which in Afrikaans Mooi translates into Pretty making it "Pretty river" in English.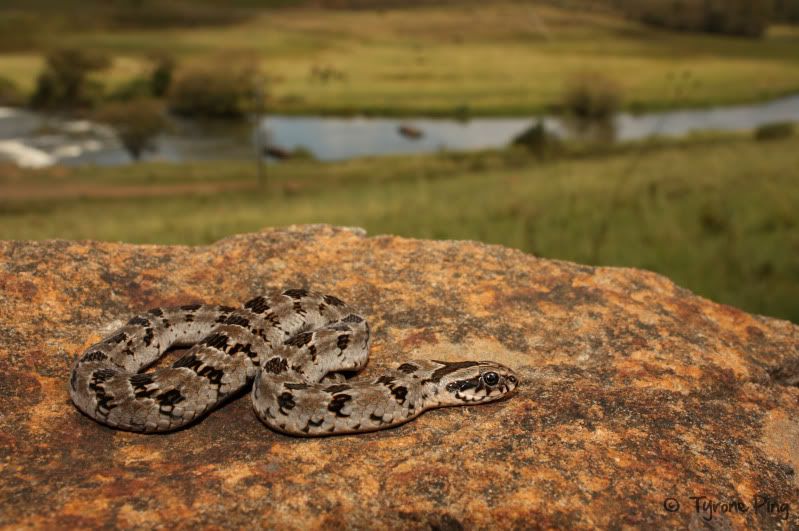 Bitis arietans - Puff Adder
One i'm sure many of you are familiar with one of South Africa's most wide spread venomous species.This little female was found under a small sheet of rusted corrugated iron.
Another Habitat Shot.
Secretary Bird ( was part of a pair) Walking through grass
A Large predatory bird renowned for feeding primarily on snakes and lizards.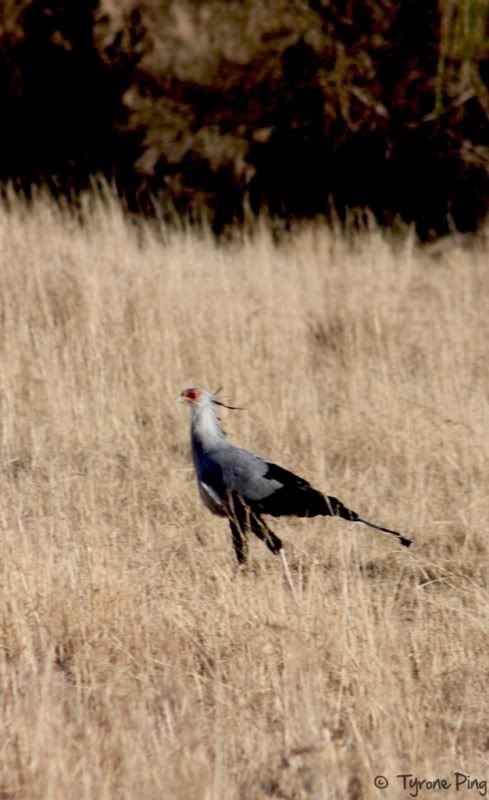 Still a few more endemics to find before i left.
Bradypodion thamnobates
- Natal Midlands Dwarf Chameleon these Chameleons ate extremely localised and are currently on the IUCN Red Data list as a species under threat due to their small distribution.
These Chameleons are illegal collected and are highly prized in the European Reptile Trade sadly so.
Adult Male - Threat Display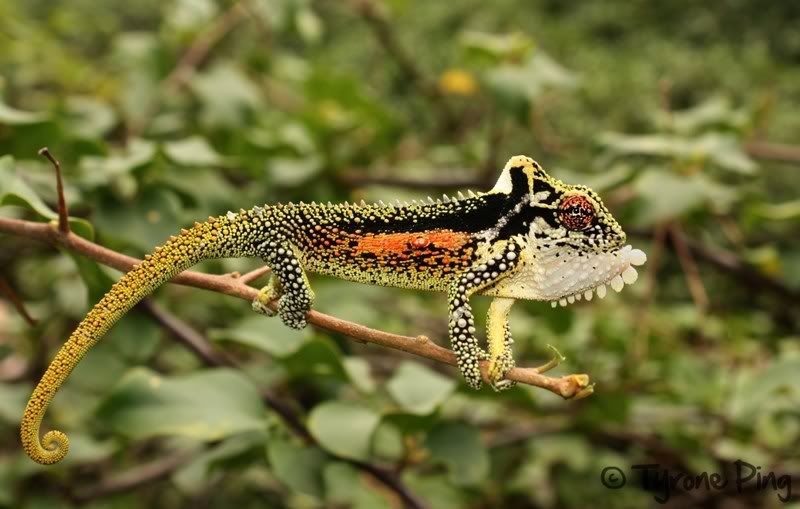 Hatchling
Juvinile Male
Juvinile Female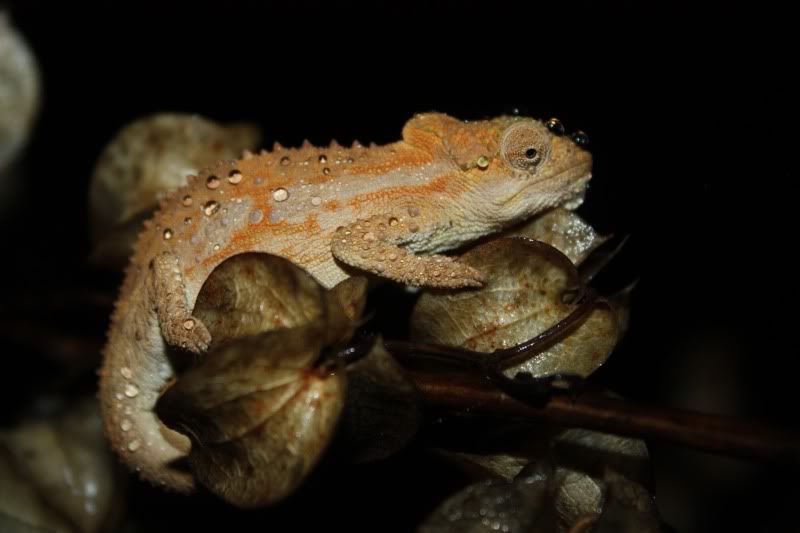 Thanks for Looking
-
Tyrone