When combining a few months in 2005 with the time I have lived in California in 2012 I have lived here for about 12 months (although I was born here and lived here until I was ten but I wasn't herping back then). Here is my attempt to lifelist as much of the state as possible during this time. Disclaimer: I'm not dedicated to finding the species IN California so some of the animals pictured are from neighboring states. Out of convenience, I'll make a list using the taxonomy on californiaherps.com. Species I have seen are in green text. Species I haven't seen are in red. I haven't photographed every species I've seen, but I have got pics of most.
Updated 02 April 2017 to include finds from a week-long trip.
Salamanders
Ambystoma californiense California Tiger Salamander


Ambystoma gracile Northwestern Salamander

Ambystoma macrodactylum croceum Santa Cruz Long-toed Salamander
Ambystoma macrodactylum sigillatum Southern Long-toed Salamander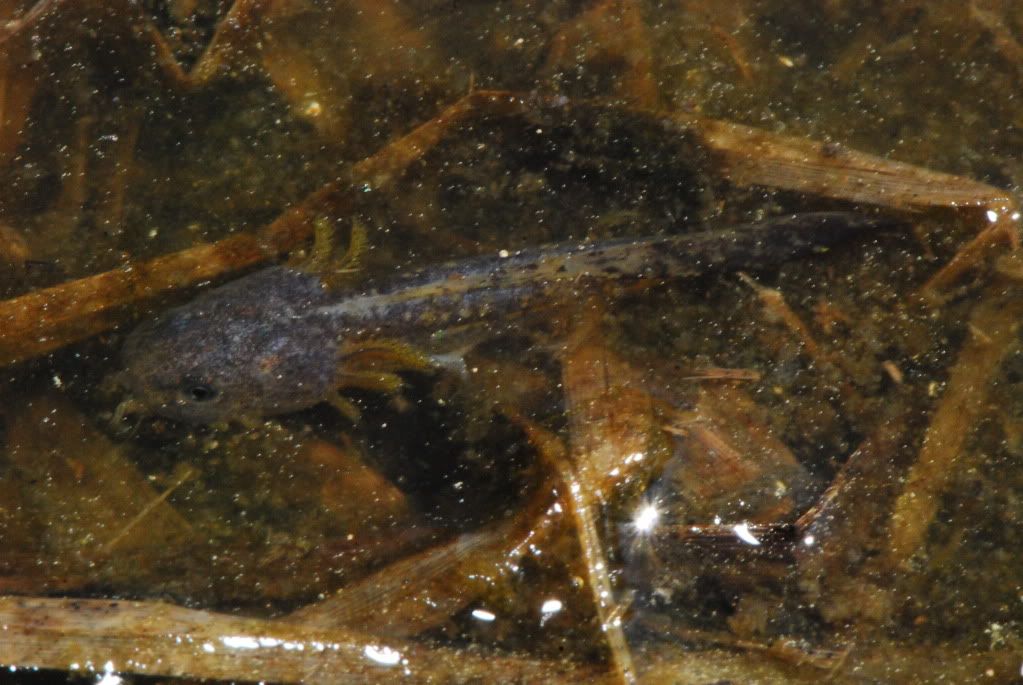 Ambystoma mavortium Barred Tiger Salamander


Dicamptodon ensatus California Giant Salamander


Dicamptodon tenebrosus Coastal Giant Salamander

Aneides ferreus Clouded Salamander
Aneides flavipunctatus flavipunctatus Speckled Black Salamander


Aneides flavipunctatus niger Santa Cruz Black Salamander


Aneides lugubris Arboreal Salamander


Aneides vagrans Wandering Salamander


Batrachoseps altasierrae Greenhorn Mountains Slender Salamander


Batrachoseps attenuatus California Slender Salamander


Batrachoseps bramei Fairview Slender Salamander


Batrachoseps campi Inyo Mountains Slender Salamander

Batrachoseps diabolicus Hell Hollow Slender Salamander
Batrachoseps gabrieli San Gabriel Mountains Slender Salamander
Batrachoseps gavilanensis Gabilan Mountains Slender Salamander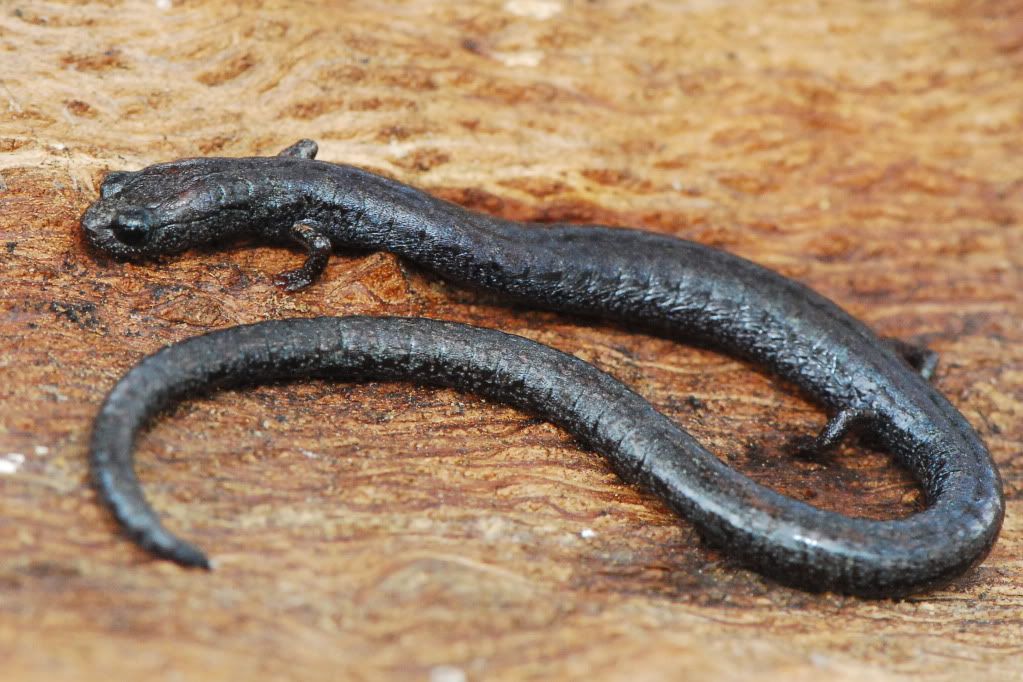 Batrachoseps gregarius Gregarious Slender Salamander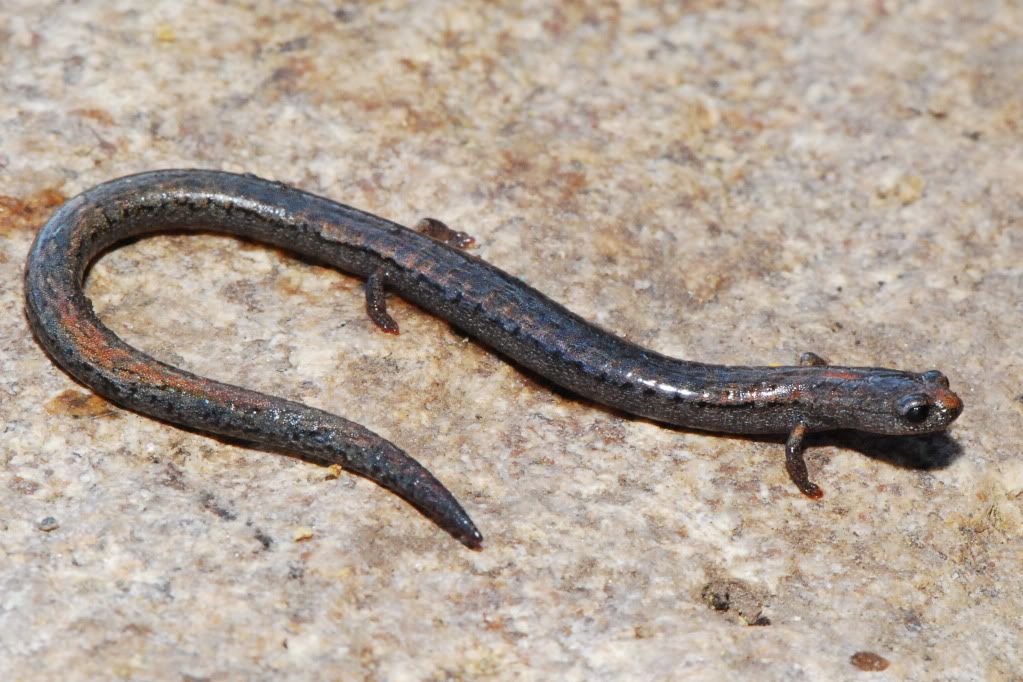 Batrachoseps incognitus San Simeon Slender Salamander
Batrachoseps kawia Sequoia Slender Salamander
Batrachoseps luciae Santa Lucia Mountains Slender Salamander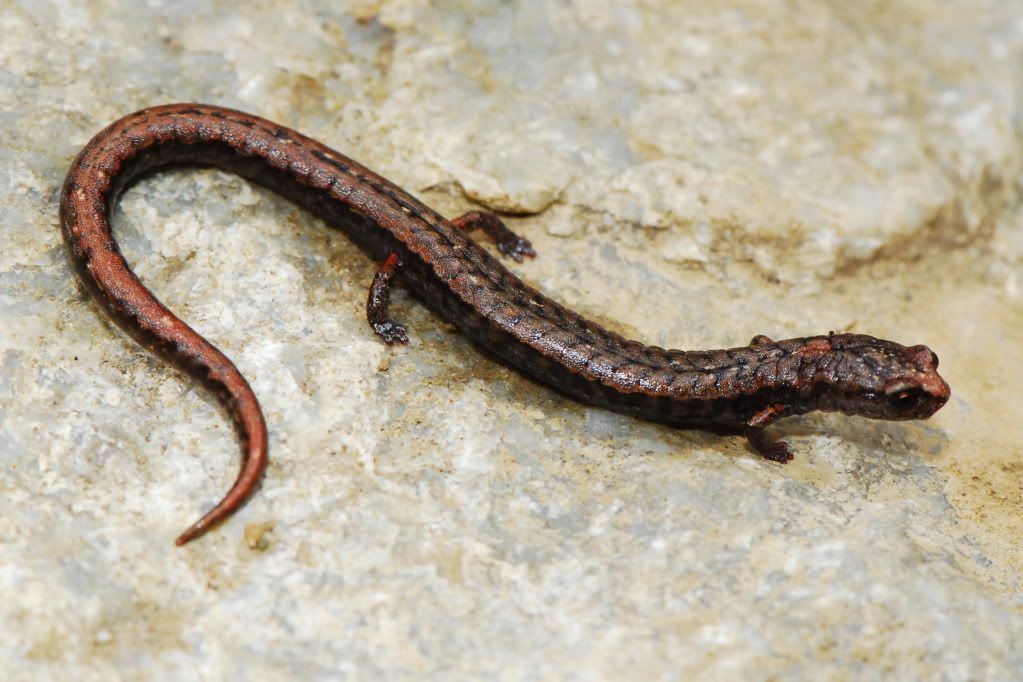 Batrachoseps major aridus Desert Slender Salamander
Batrachoseps major major Garden Slender Salamander
Batrachoseps minor Lesser Slender Salamander
Batrachoseps nigriventris Black-bellied Slender Salamander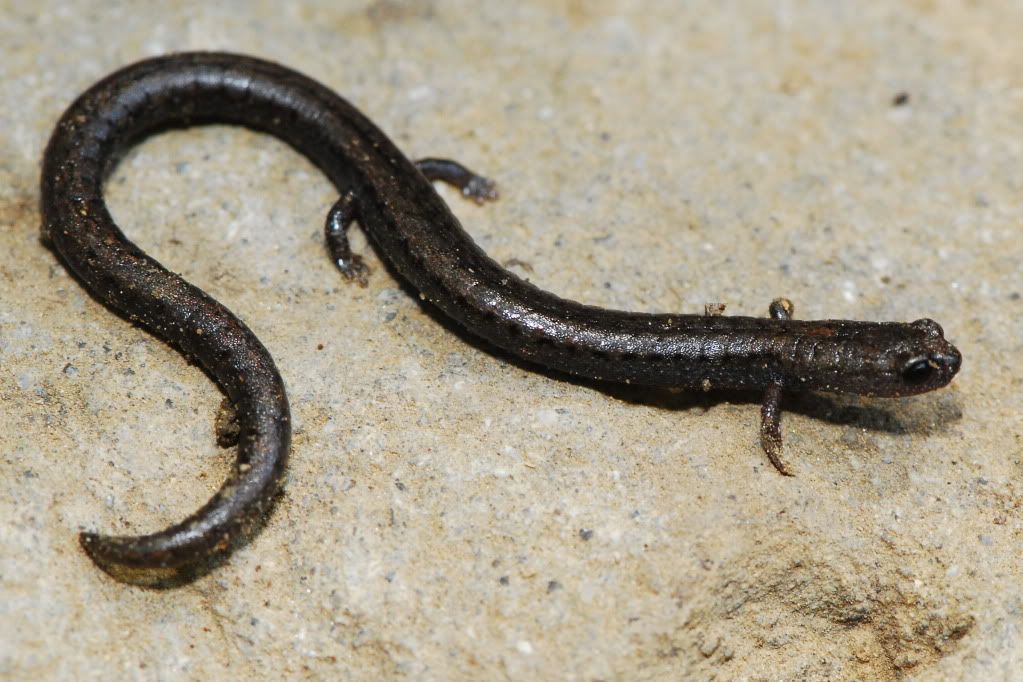 Batrachoseps pacificus Channel Islands Slender Salamander
Batrachoseps regius Kings River Slender Salamander


Batrachoseps relictus Relictual Slender Salamander


Batrachoseps robustus Kern Plateau Slender Salamander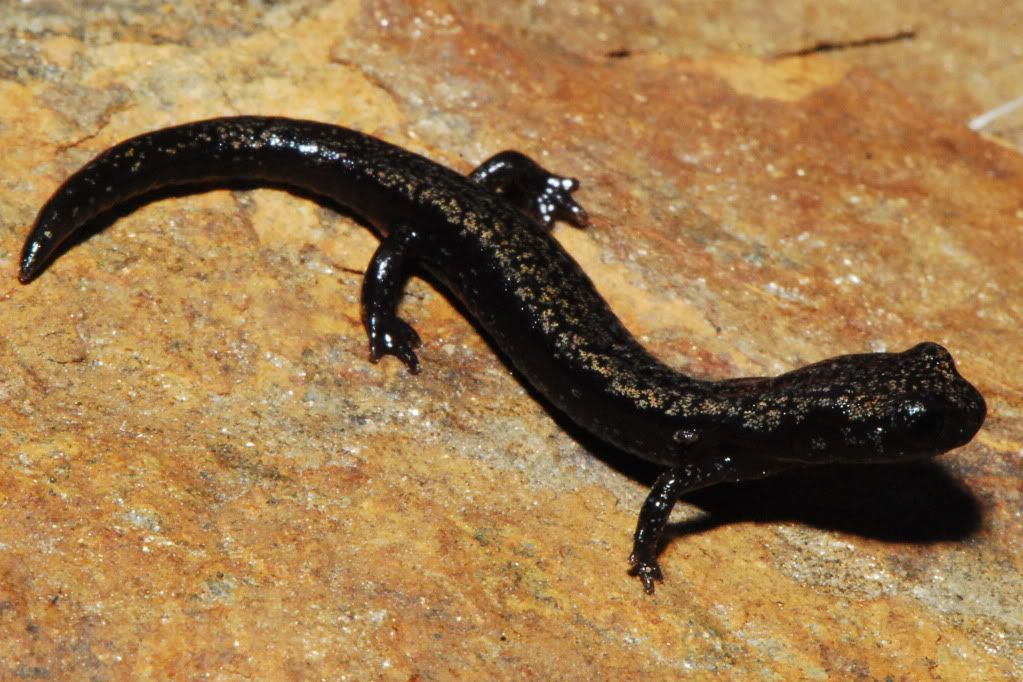 Batrachoseps simatus Kern Canyon Slender Salamander


Batrachoseps stebbinsi Tehachapi Slender Salamander


Ensatina eschscholtzii croceater Yellow-blotched Ensatina


Ensatina eschscholtzii eschscholtzii Monterey Ensatina


Ensatina eschscholtzii klauberi Large-blotched Ensatina
Ensatina eschscholtzii oregonensis Oregon Ensatina


Ensatina eschscholtzii picta Painted Ensatina


Ensatina eschscholtzii platensis Sierra Nevada Ensatina


Ensatina eschscholtzii xanthoptica Yellow-eyed Ensatina

Hydromantes brunus Limestone Salamander
Hydromantes platycephalus Mount Lyell Salamander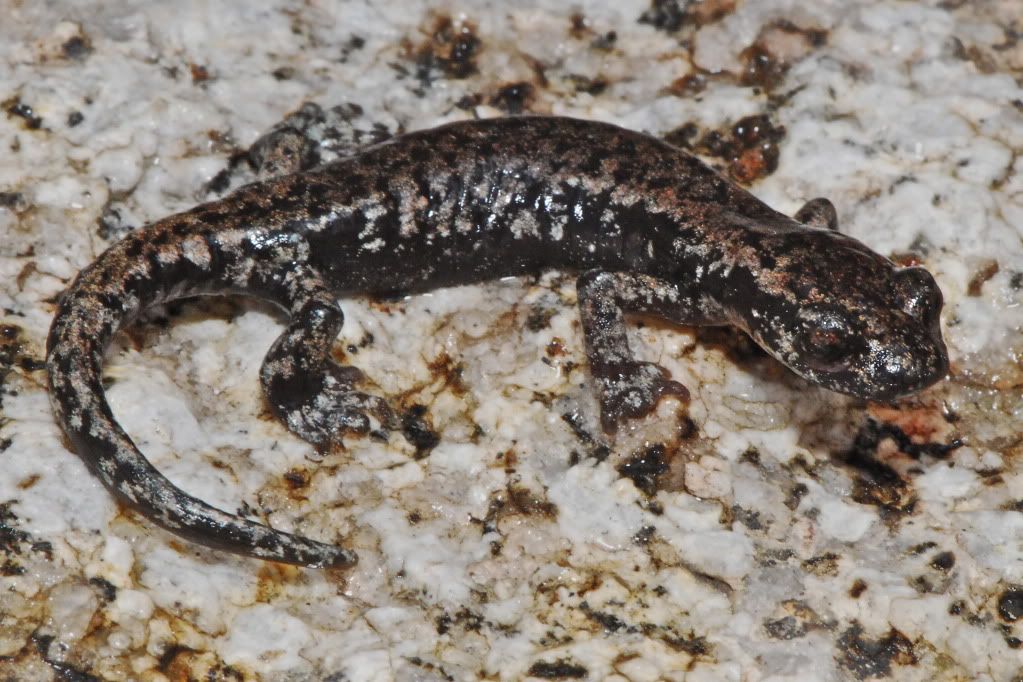 Hydromantes shastae Shasta Salamander


Plethodon asupak Scott Bar Salamander


Plethodon dunni Dunn's Salamander


Plethodon elongatus Del Norte Salamander


Plethodon stormi Siskiyou Mountains Salamander
Rhyacotriton variegatus Southern Torrent Salamander


Taricha granulosa Rough-skinned Newt

Taricha rivularis Red-bellied Newt
Taricha sierrae Sierra Newt


Taricha torosa California Newt

Frogs
Anaxyrus boreas boreas Boreal Toad


Anaxyrus boreas halophilus California Toad


Anaxyrus californicus Arroyo Toad
Anaxyrus canorus Yosemite Toad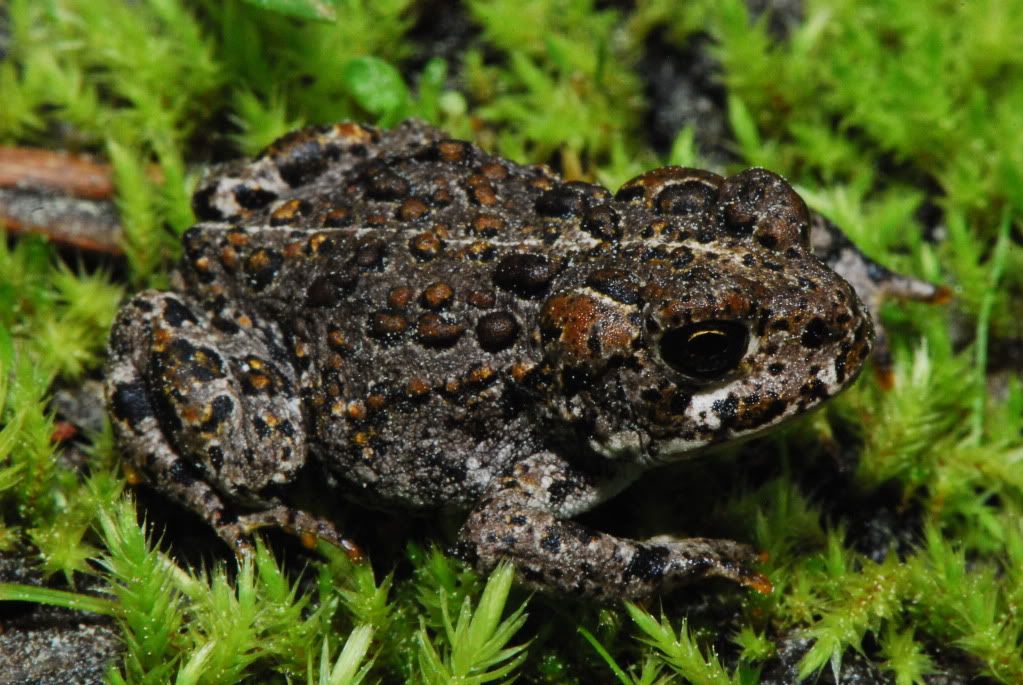 Anaxyrus cognatus Great Plains Toad


Anaxyrus exsul Black Toad


Anaxyrus microscaphus Arizona Toad


Anaxyrus punctatus Red-spotted Toad

Anaxyrus woodhousii woodhousii Rocky Mountain Toad

Incilius alvarius F Sonoran Desert Toad


Ascaphus truei Coastal Tailed Frog
Lithobates berlandieri I Rio Grande Leopard Frog
Lithobates catesbeianus I American Bullfrog


Lithobates pipiens Northern Leopard Frog
Lithobates sphenocephalus I Southern Leopard Frog


Lithobates yavapaiensis F Lowland Leopard Frog


Rana aurora Northern Red-legged Frog


Rana boylii Foothill Yellow-legged Frog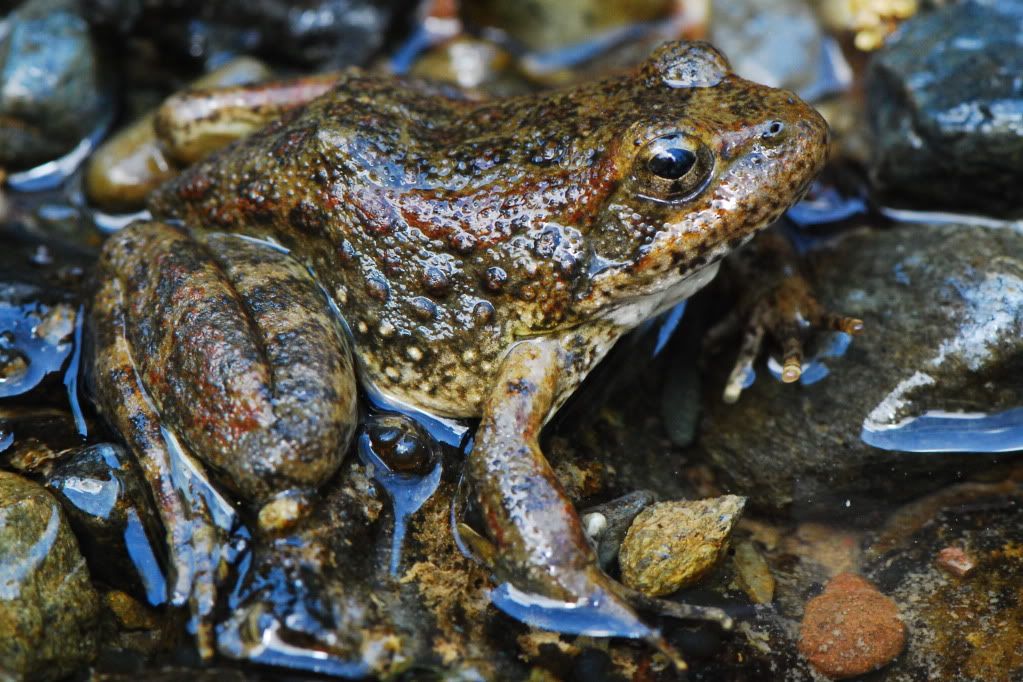 Rana cascadae Cascades Frog


Rana draytonii California Red-legged Frog

Rana luteiventris Columbia Spotted Frog
Rana muscosa Southern Mountain Yellow-legged Frog
Rana pretiosa Oregon Spotted Frog
Rana sierrae Sierra Nevada Yellow-legged Frog


Pseudacris cadaverina California Treefrog


Pseudacris hypochondriaca Baja California Treefrog
Pseudacris regilla Northern Pacific Treefrog
Pseudacris sierra Sierran Treefrog


Scaphiopus couchii Couch's Spadefoot


Spea hammondii Western Spadefoot


Spea intermontana Great Basin Spadefoot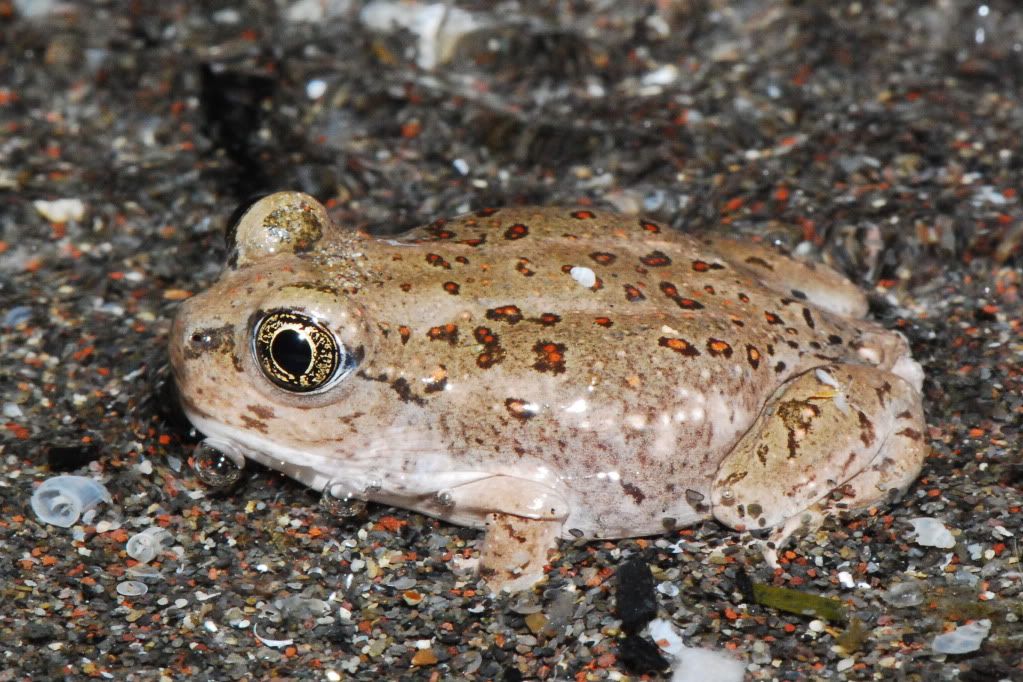 Xenopus laevis I African Clawed Frog
Turtles
Caretta caretta Loggerhead Sea Turtle


Chelonia mydas Green Sea Turtle

Eretmochelys imbricata bissa Pacific Hawksbill Sea Turtle
Lepidochelys olivacea Olive Ridley Sea Turtle
Chelydra serpentina serpentina I Eastern Snapping Turtle
Dermochelys coriacea Leatherback Sea Turtle


Chrysemys picta bellii I Western Painted Turtle
Actinemys marmorata Pacific Pond Turtle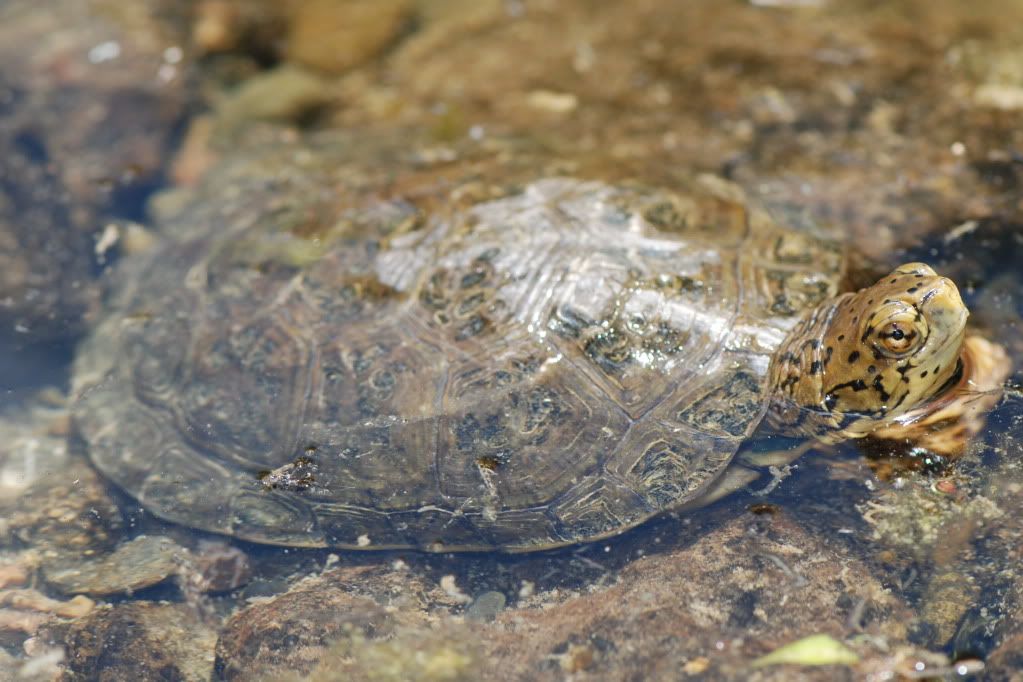 Trachemys scripta elegans I Red-eared Slider
Kinosternon sonoriense sonoriense F Sonoran Mud Turtle


Gopherus agassizii Desert Tortoise (Agassiz's Desert Tortoise)
Apalone spinifera emoryi I Texas Spiny Softshell
Lizards
Elgaria coerulea coerulea San Francisco Alligator Lizard


Elgaria coerulea palmeri Sierra Alligator Lizard
Elgaria coerulea principis Northwestern Alligator Lizard
Elgaria coerulea shastensis Shasta Alligator Lizard
Elgaria multicarinata multicarinata California Alligator Lizard


Elgaria multicarinata scincicauda Oregon Alligator Lizard


Elgaria multicarinata webbii San Diego Alligator Lizard


Elgaria panamintina Panamint Alligator Lizard


Anniella alexanderae Temblor Legless Lizard


Anniella campi Southern Sierra Legless Lizard


Anniella grinnellii Bakersfield Legless Lizard


Anniella pulchra Northern California Legless Lizard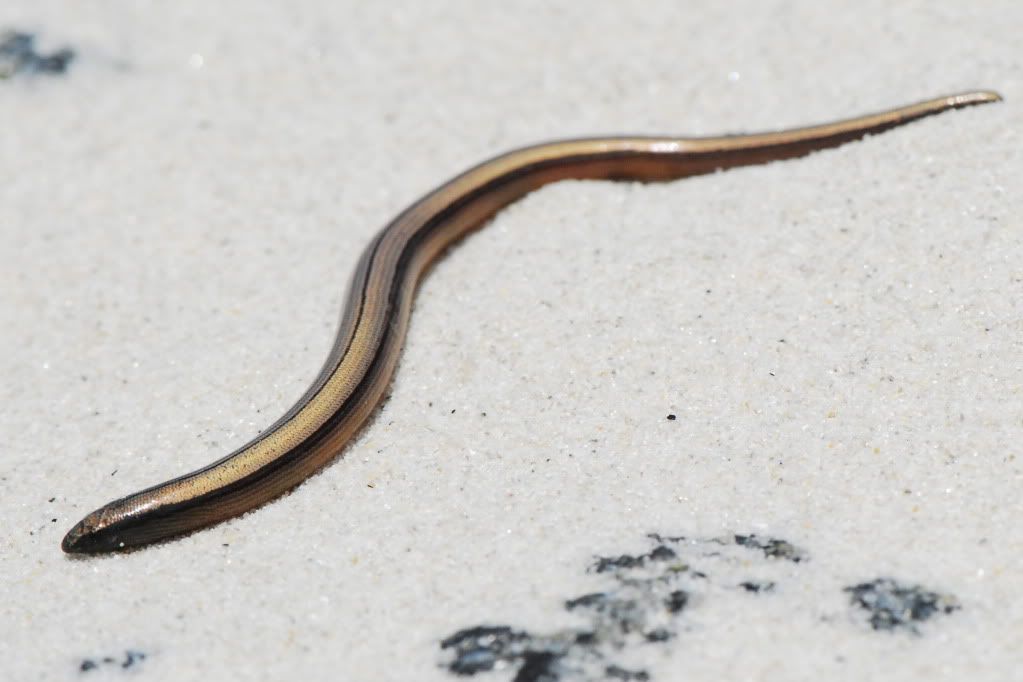 Anniella stebbinsi Southern California Legless Lizard
Crotaphytus bicinctores Great Basin Collared Lizard


Crotaphytus vestigium Baja California Collared Lizard


Gambelia copeii Cope's Leopard Lizard
Gambelia sila Blunt-nosed Leopard Lizard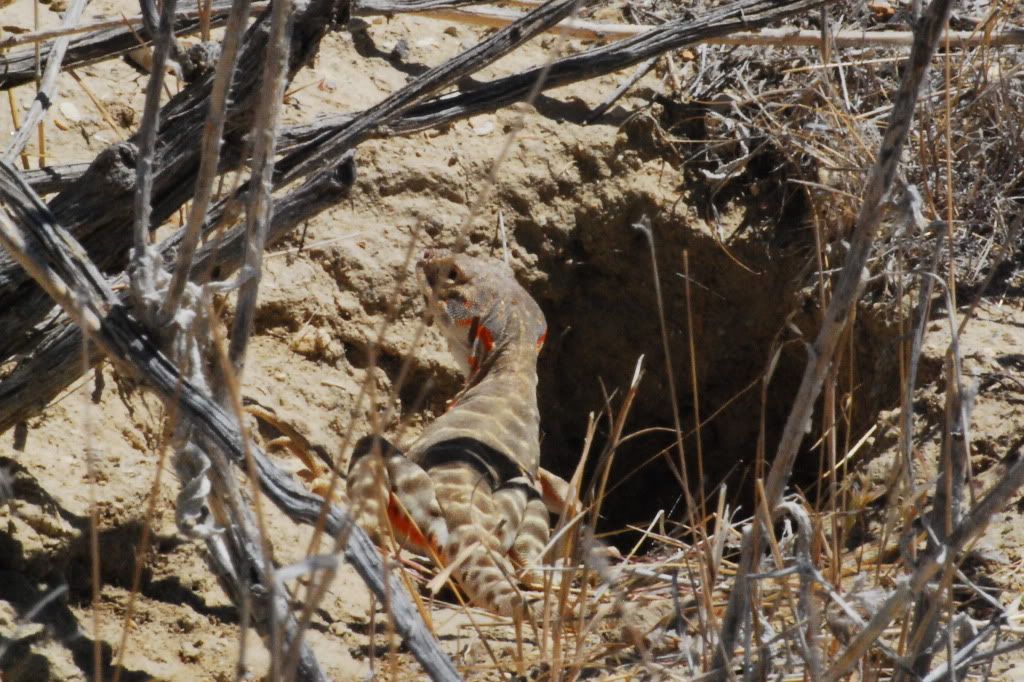 Gambelia wislizenii Long-nosed Leopard Lizard


Coleonyx switaki switaki Peninsular Banded Gecko


Coleonyx variegatus abbotti San Diego Banded Gecko


Coleonyx variegatus variegatus Desert Banded Gecko


Phyllodactylus nocticolus Peninsular Leaf-toed Gecko


Hemidactylus turcicus I Mediterranean House Gecko


Tarentola mauritanica I Moorish Gecko
Heloderma suspectum cinctum Banded Gila Monster
Dipsosaurus dorsalis dorsalis Northern Desert Iguana


Sauromalus ater Common Chuckwalla


Callisaurus draconoides rhodostictus Western Zebra-tailed Lizard


Petrosaurus mearnsi mearnsi Mearns' Rock Lizard


Phrynosoma (Anota) blainvillii Blainville's Horned Lizard
Phrynosoma (Tapaja) douglasii Pygmy Short-horned Lizard
Phrynosoma (Anota) mcallii Flat-tail Horned Lizard


Phrynosoma (Doliosaurus) platyrhinos calidiarum Southern Desert Horned Lizard

Phrynosoma (Doliosaurus) platyrhinos platyrhinos Northern Desert Horned Lizard
Sceloporus graciosus gracilis Western Sagebrush Lizard


Sceloporus graciosus graciosus Northern Sagebrush Lizard
Sceloporus graciosus vandenburgianus Southern Sagebrush Lizard
Sceloporus magister Desert Spiny Lizard


Sceloporus occidentalis becki Island Fence Lizard
Sceloporus occidentalis biseriatus San Joaquin Fence Lizard


Sceloporus occidentalis bocourtii Coast Range Fence Lizard


Sceloporus occidentalis longipes Great Basin Fence Lizard
Sceloporus occidentalis occidentalis Northwestern Fence Lizard


Sceloporus occidentalis taylori Sierra Fence Lizard


Sceloporus orcutti Granite Spiny Lizard


Sceloporus uniformis Yellow-backed Spiny Lizard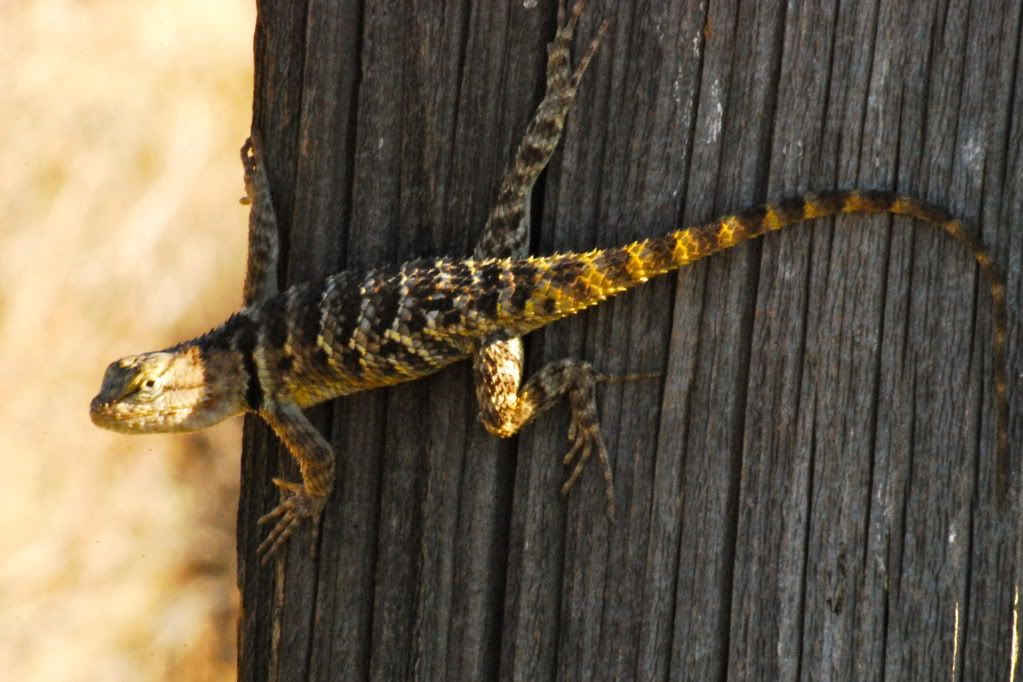 Uma inornata Coachella Valley Fringe-toed Lizard


Uma notata Colorado Desert Fringe-toed Lizard


Uma scoparia Mohave Fringe-toed Lizard
Urosaurus graciosus Long-tailed Brush Lizard
Urosaurus nigricaudus Baja California Brush Lizard

Urosaurus ornatus symmetricus Colorado River Tree Lizard
Uta stansburiana elegans Western Side-blotched Lizard


Uta stansburiana nevadensis Nevada Side-blotched Lizard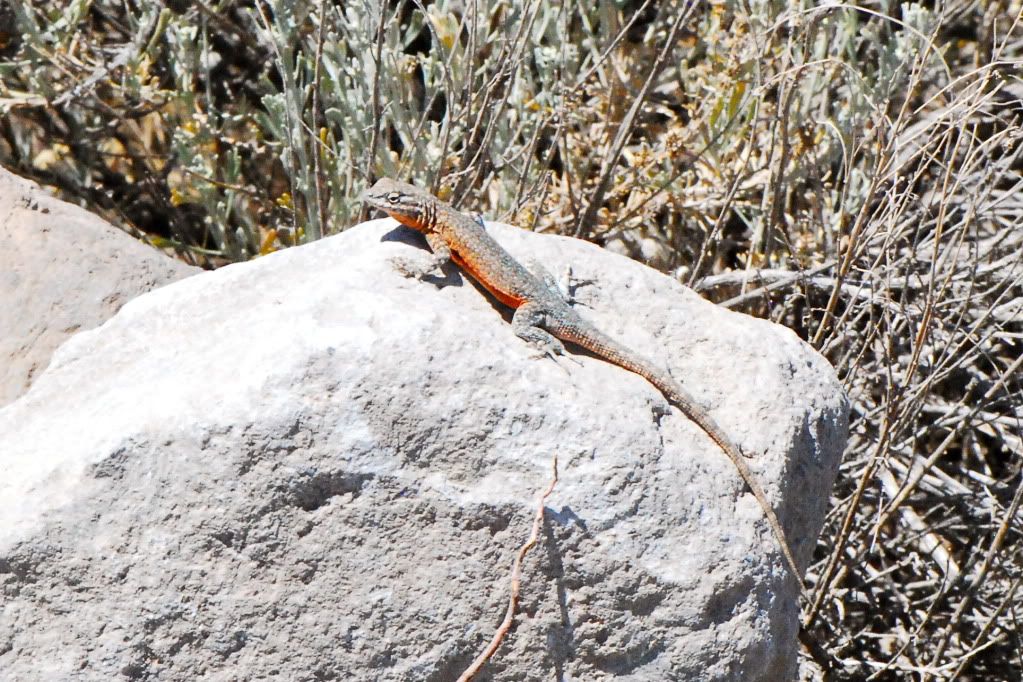 Plestiodon gilberti cancellosus Variegated Skink
Plestiodon gilberti gilberti Greater Brown Skink
Plestiodon gilberti placerensis Northern Brown Skink
Plestiodon gilberti rubricaudatus Western Red-tailed Skink


Plestiodon skiltonianus interparietalis Coronado Skink


Plestiodon skiltonianus skiltonianus Skilton's Skink


Aspidoscelis hyperythra beldingi Belding's Orange-throated Whiptail


Aspidoscelis tigris munda California Whiptail
Aspidoscelis tigris stejnegeri Coastal Whiptail
Aspidoscelis tigris tigris Great Basin Whiptail
Xantusia gracilis Sandstone Night Lizard
Xantusia henshawi Granite Night Lizard

Xantusia riversiana reticulata San Clemente Night Lizard
Xantusia riversiana riversiana San Nicolas Night Lizard
Xantusia sierrae Sierra Night Lizard


Xantusia vigilis Desert Night Lizard


Xantusia wigginsi Baja California Night Lizard


Chamaeleo jacksonii xantholophus I Yellow-crested Jackson's Chameleon


Podarcis siculus siculus I Southern Italian Wall Lizard
Snakes
Charina bottae Northern Rubber Boa


Charina umbratica Southern Rubber Boa


Lichanura trivirgata gracia - Desert Rosy Boa


Lichanura trivirgata roseofusca - Coastal Rosy Boa


Arizona elegans candida Mohave Glossy Snake
Arizona elegans eburnata Desert Glossy Snake


Arizona elegans occidentalis California Glossy Snake


Bogertophis rosaliae Baja California Ratsnake


Chionactis occipitalis annulata Colorado Desert Shovel-nosed Snake


Chionactis occipitalis occipitalis Mohave Shovel-nosed Snake
Chionactis occipitalis talpina Nevada Shovel-nosed Snake
Coluber constrictor mormon Western Yellow-bellied Racer


Coluber flagellum piceus Red Racer (Red Coachwhip)


Coluber flagellum ruddocki San Joaquin Coachwhip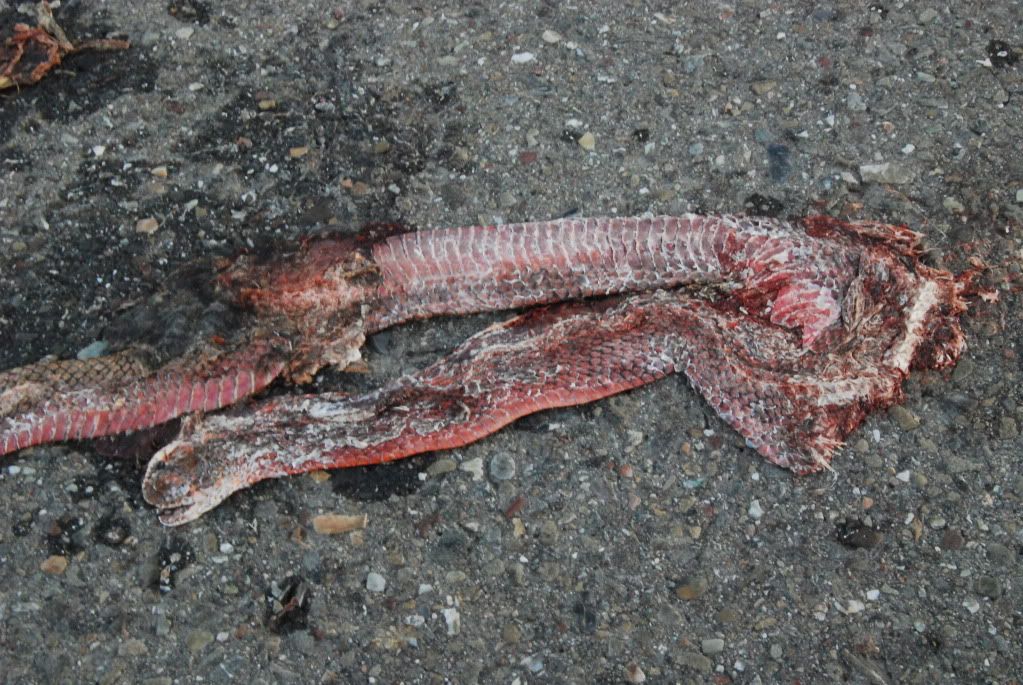 Coluber fuliginosus Baja California Coachwhip

Coluber lateralis euryxanthus Alameda Striped Racer
Coluber lateralis lateralis California Striped Racer
Coluber taeniatus taeniatus Desert Striped Whipsnake


Contia longicaudae Forest Sharp-tailed Snake


Contia tenuis Sharp-tailed Snake


Diadophis punctatus amabilis Pacific Ring-necked Snake

Diadophis punctatus modestus San Bernardino Ring-necked Snake
Diadophis punctatus occidentalis Northwestern Ring-necked Snake
Diadophis punctatus pulchellus Coral-bellied Ring-necked Snake
Diadophis punctatus regalis Regal Ring-necked Snake


Diadophis punctatus similis San Diego Ring-necked Snake

Diadophis punctatus vandenburgii Monterey Ring-necked Snake
Hypsiglena chlorophaea deserticola Northern Desert Nightsnake


Hypsiglena ochrorhyncha klauberi San Diego Nightsnake

Hypsiglena ochrorhyncha nuchalata California Nightsnake
Lampropeltis getula californiae California Kingsnake

Lampropeltis zonata multicincta Sierra Mountain Kingsnake
Lampropeltis zonata multifasciata Coast Mountain Kingsnake
Lampropeltis zonata parvirubra San Bernardino Mountain Kingsnake
Lampropeltis zonata pulchra San Diego Mountain Kingsnake

Lampropeltis zonata zonata St. Helena Mountain Kingsnake
Nerodia fasciata I Southern Watersnake


Nerodia sipedon I Northern Watersnake


Phyllorhynchus decurtatus Spotted Leaf-nosed Snake


Pituophis catenifer affinis Sonoran Gopher Snake


Pituophis catenifer annectens San Diego Gopher Snake


Pituophis catenifer catenifer Pacific Gopher Snake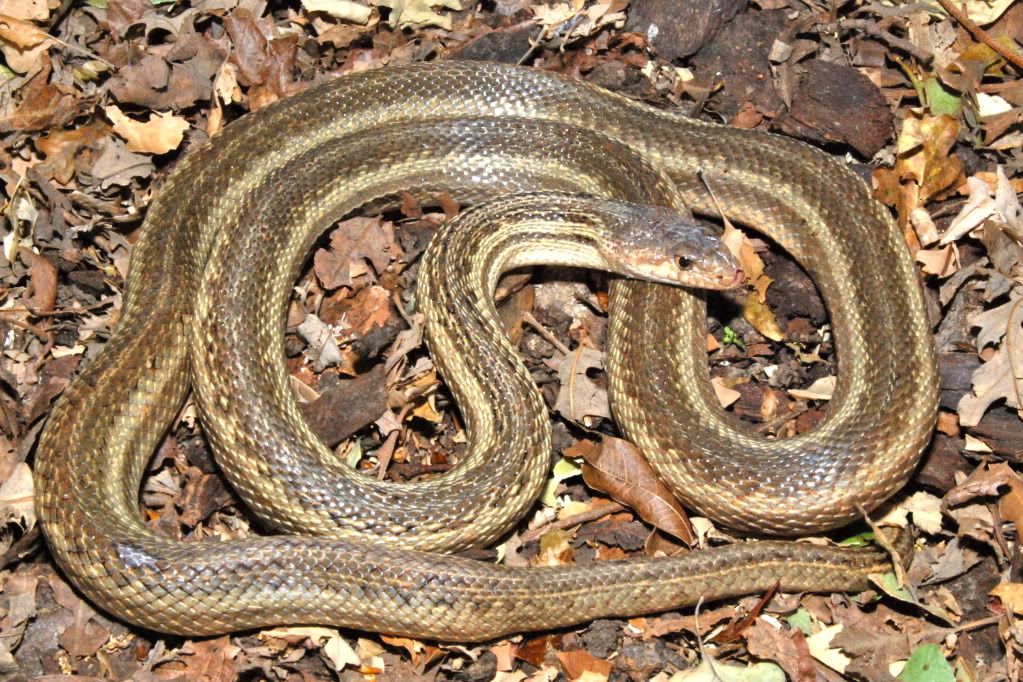 Pituophis catenifer deserticola Great Basin Gopher Snake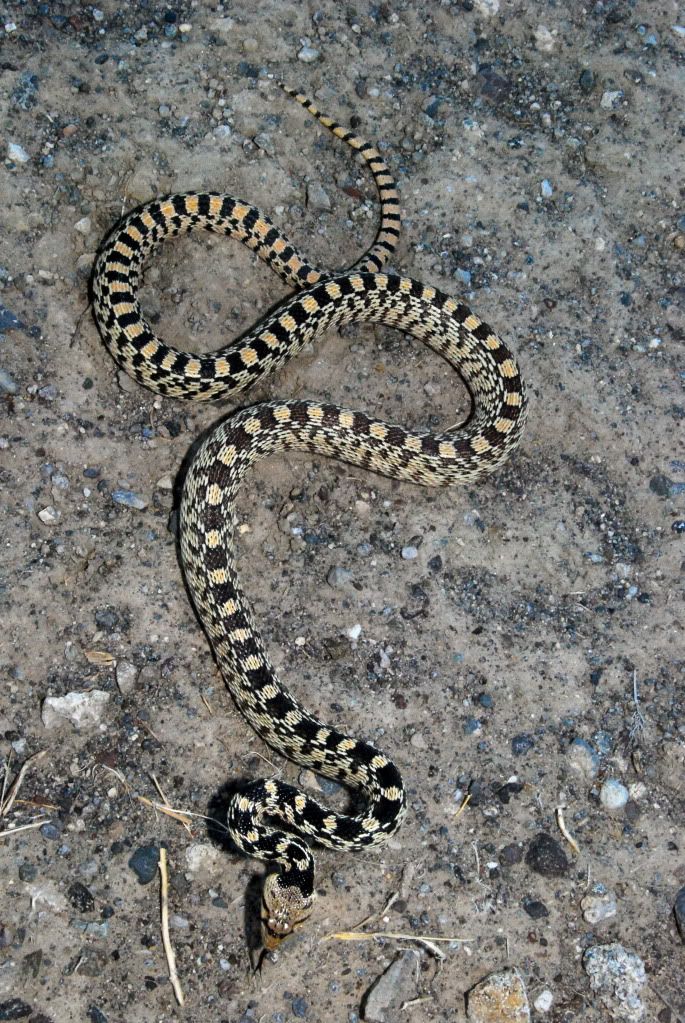 Pituophis catenifer pumilis Santa Cruz Island Gopher Snake
Rhinocheilus lecontei Long-nosed Snake


Salvadora hexalepis hexalepis Desert Patch-nosed Snake


Salvadora hexalepis mojavensis Mohave Patch-nosed Snake


Salvadora hexalepis virgultea Coast Patch-nosed Snake


Sonora semiannulata semiannulata Variable Groundsnake


Tantilla hobartsmithi Smith's Black-headed Snake


Tantilla planiceps Western Black-headed Snake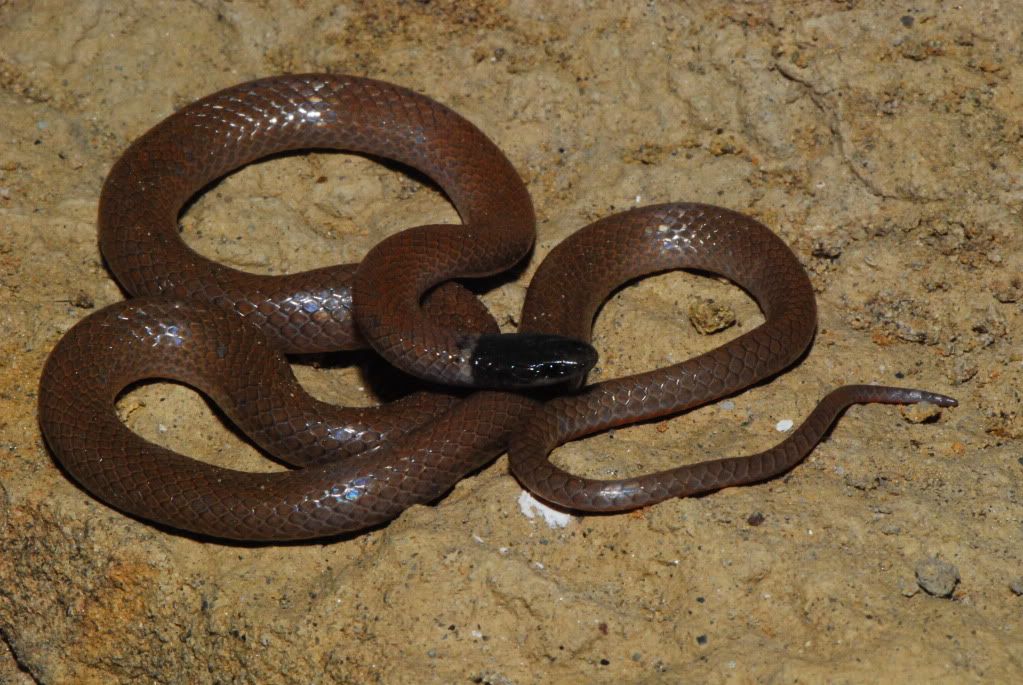 Thamnophis "aquaticus"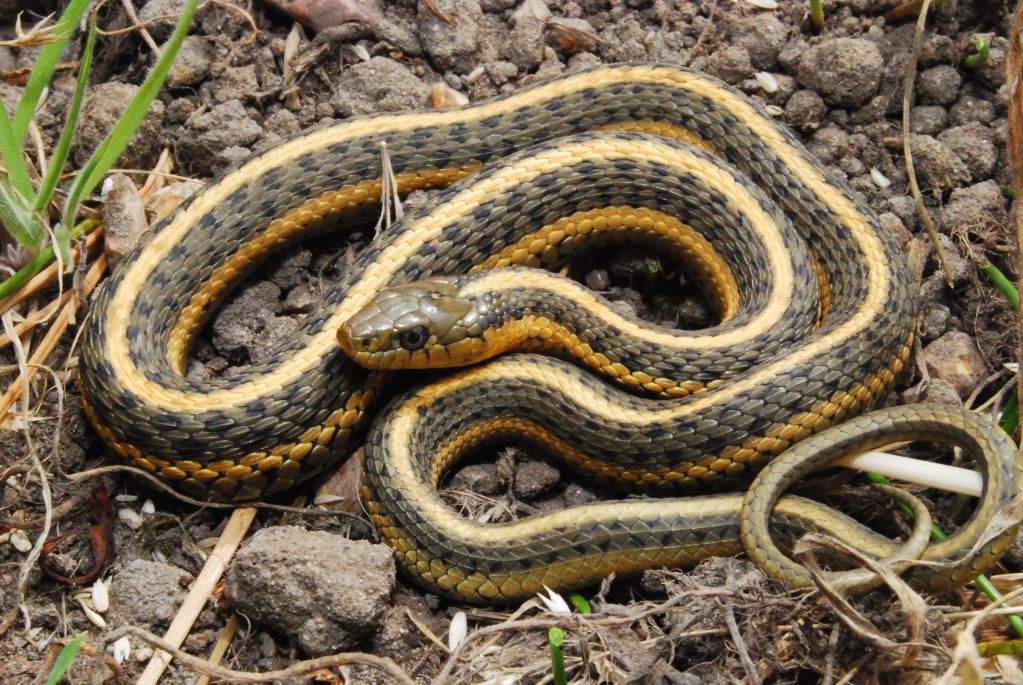 Thamnophis atratus atratus Santa Cruz Gartersnake


Thamnophis atratus hydrophilus Oregon Gartersnake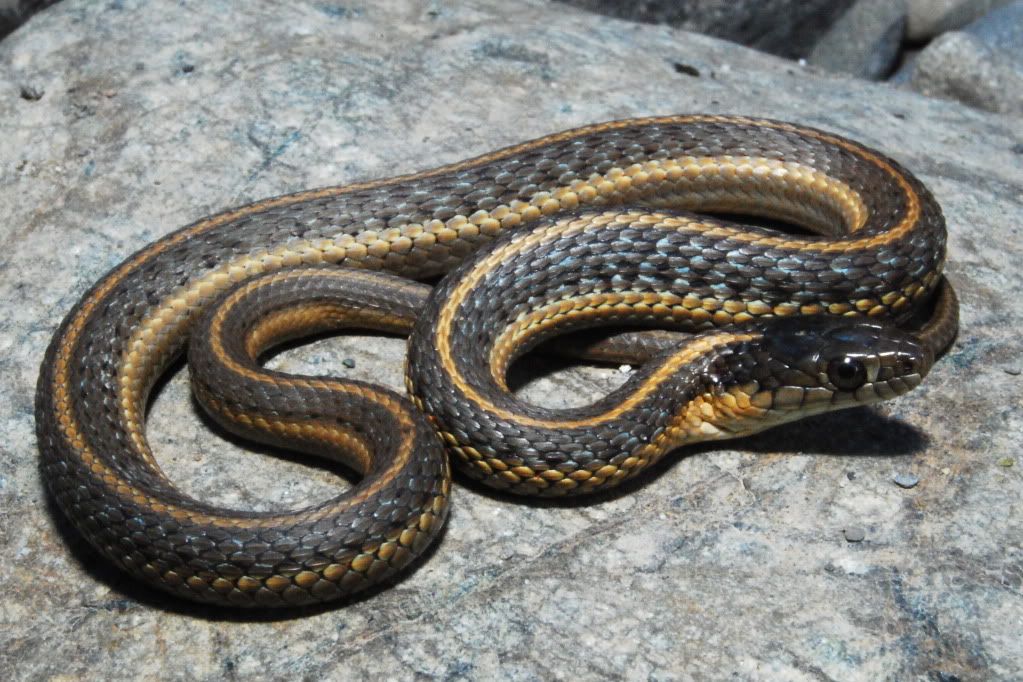 Thamnophis atratus zaxanthus Diablo Range Gartersnake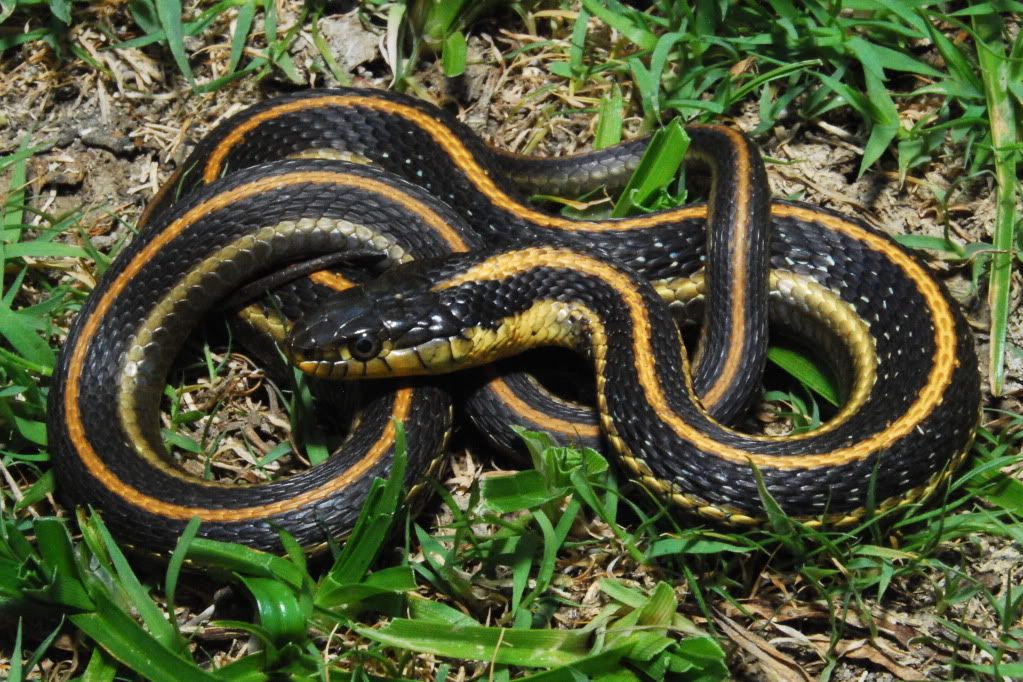 Thamnophis couchii Sierra Gartersnake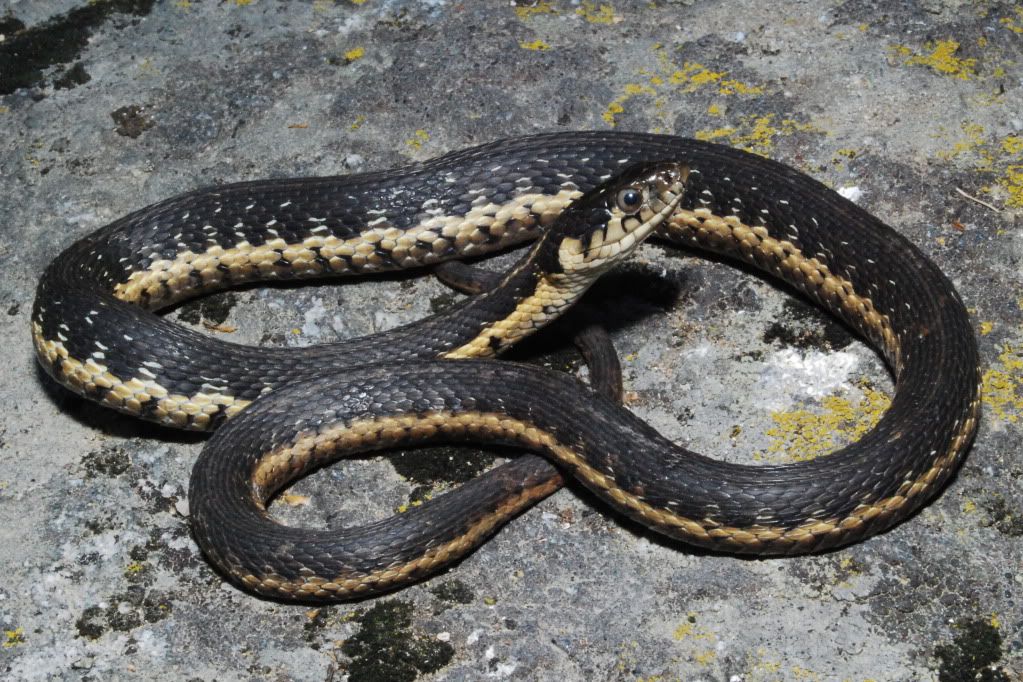 Thamnophis elegans elegans Mountain Gartersnake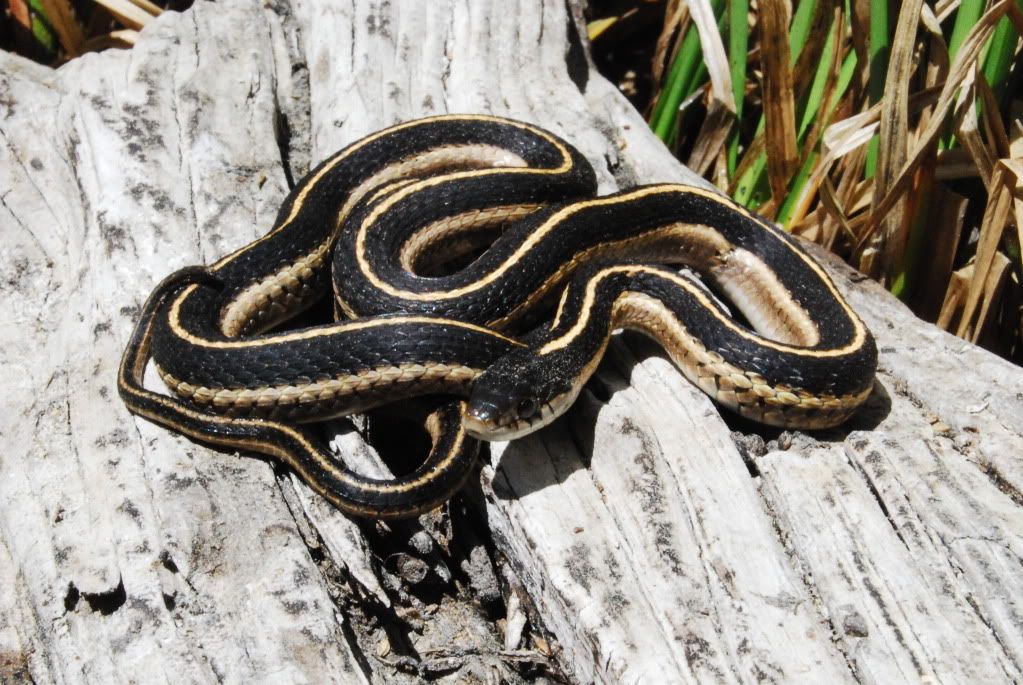 Thamnophis elegans terrestris Coast Gartersnake


Thamnophis elegans vagrans Wandering Gartersnake


Thamnophis gigas Giant Gartersnake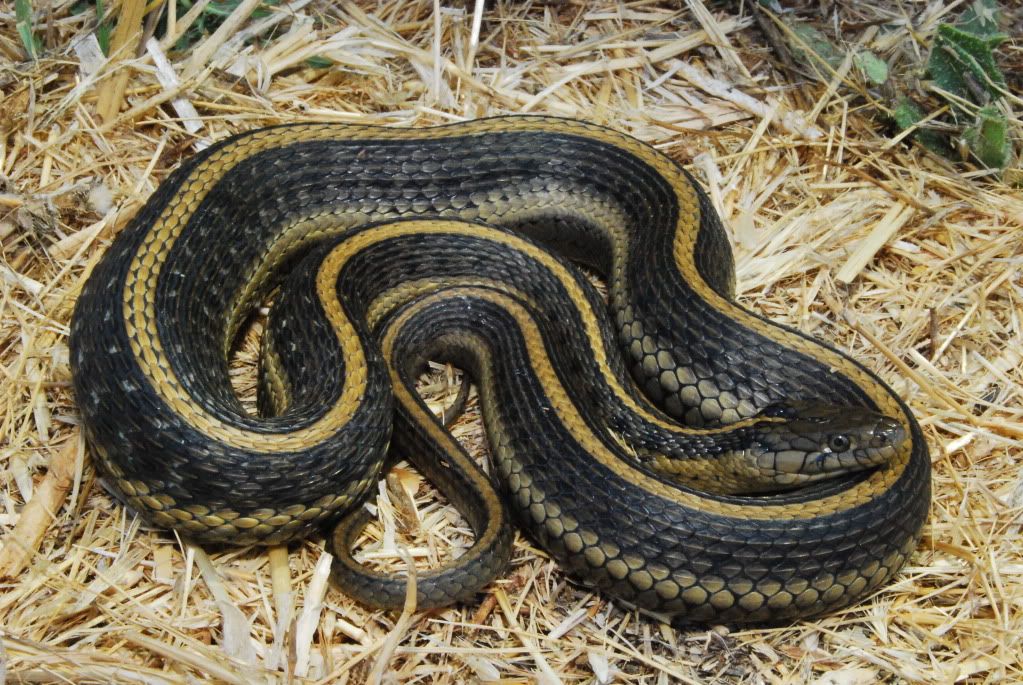 Thamnophis hammondii Two-striped Gartersnake


Thamnophis marcianus marcianus Marcy's Checkered Gartersnake

Thamnophis ordinoides Northwestern Gartersnake
Thamnophis sirtalis fitchi Valley Gartersnake


Thamnophis sirtalis infernalis California Red-sided Gartersnake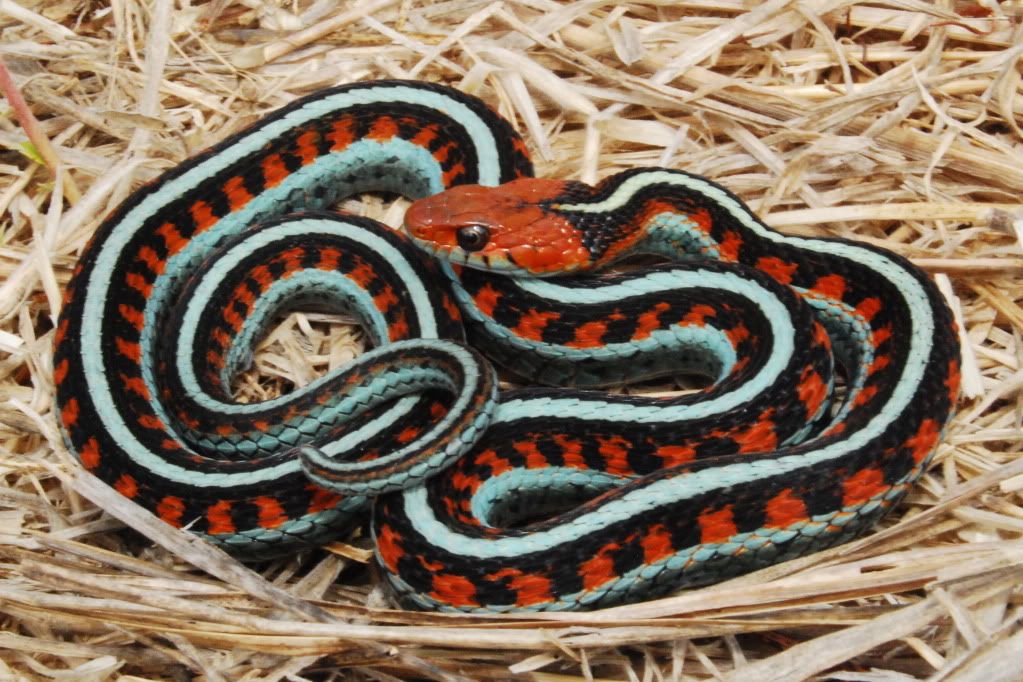 Thamnophis sirtalis tetrataenia San Francisco Gartersnake


Trimorphodon lambda Sonoran Lyresnake


Trimorphodon lyrophanes California Lyresnake

Pelamis platurus Yellow-bellied Sea Snake
Rena humilis cahuilae Desert Threadsnake


Rena humilis humilis Southwestern Threadsnake


Ramphotyphlops braminus Brahminy Blindsnake


Crotalus atrox Western Diamond-backed Rattlesnake


Crotalus cerastes cerastes Mohave Desert Sidewinder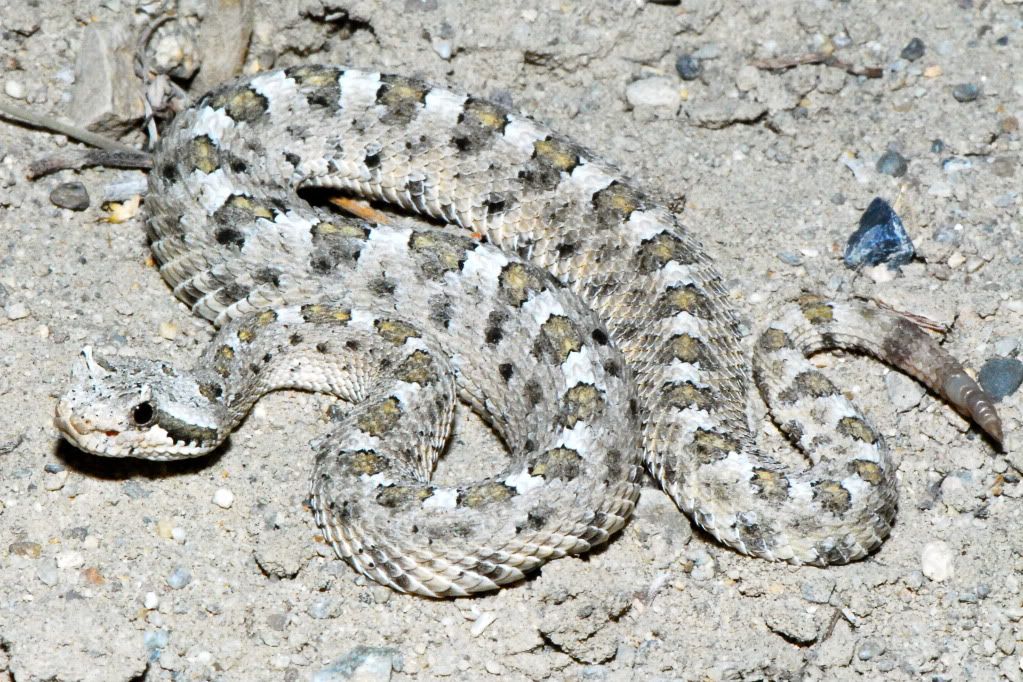 Crotalus cerastes laterorepens Colorado Desert Sidewinder


Crotalus mitchellii pyrrhus Southwestern Speckled Rattlesnake


Crotalus oreganus helleri Southern Pacific Rattlesnake


Crotalus oreganus lutosus Great Basin Rattlesnake


Crotalus oreganus oreganus Northern Pacific Rattlesnake


Crotalus ruber Red Diamond Rattlesnake


Crotalus scutulatus scutulatus Northern Mohave Rattlesnake


Crotalus stephensi Panamint Rattlesnake