The trip started in the Cerbat Mountains (AZ). Daytime temperatures started out in the 90s and made it up into the 100s as the days went by.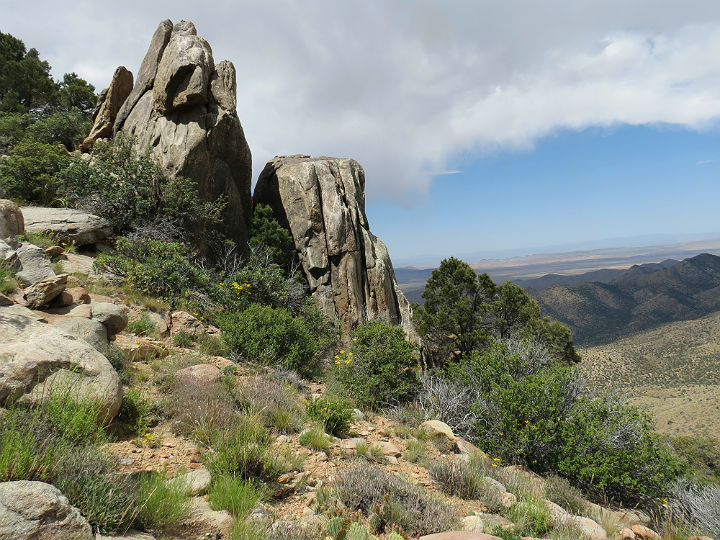 There were many flowers in bloom and it appeared that more-than-usual rain had fallen in the previous weeks.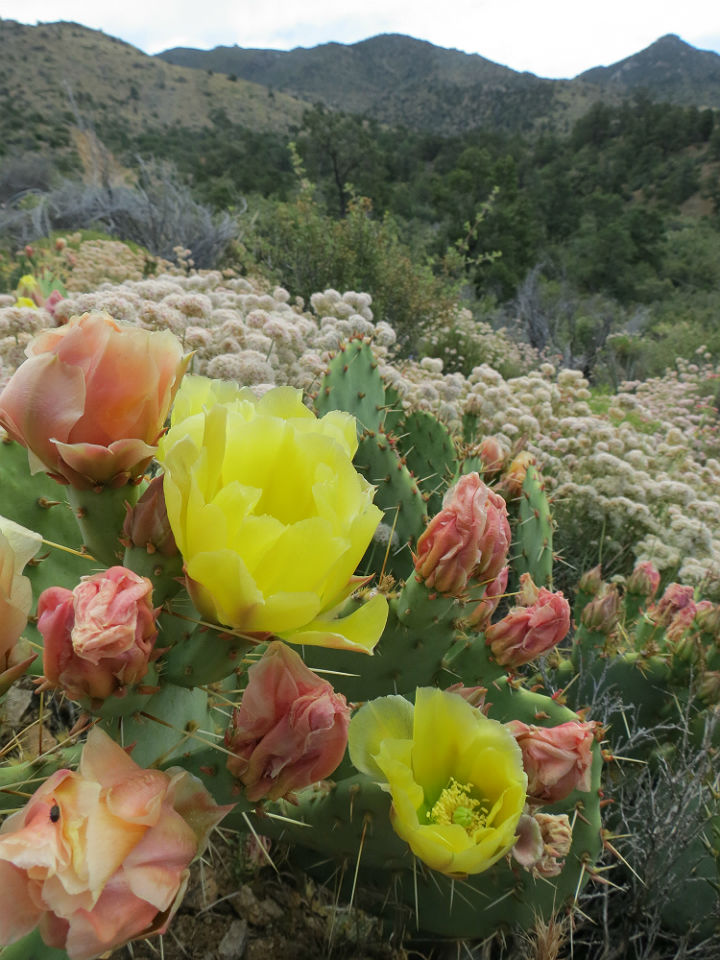 Plateau Fence Lizards (Sceloporus tristichus) were seen basking on the rocks.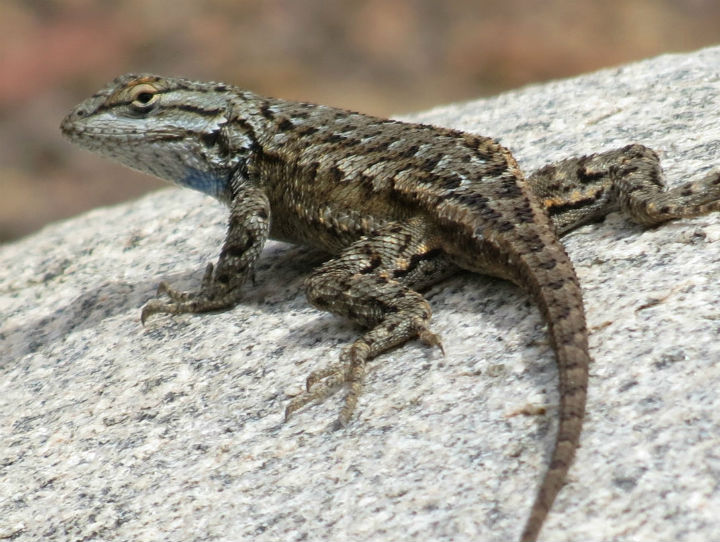 Desert Cows.
A Water Boatman in a cattle water trough.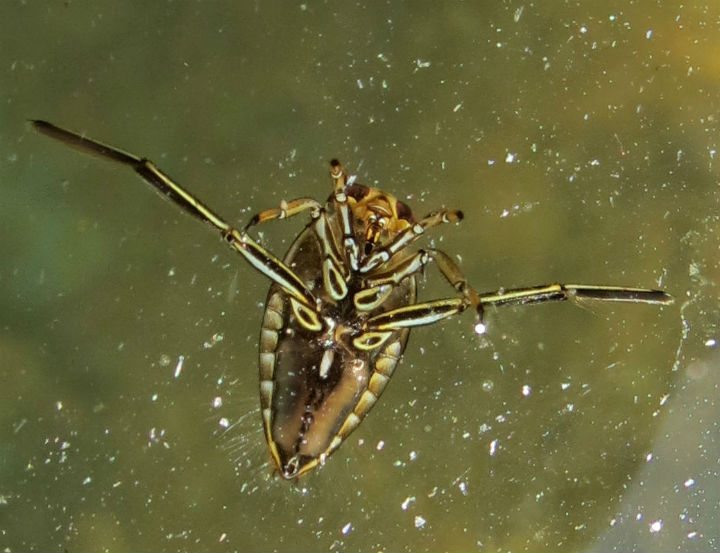 Hedgehog Cactus.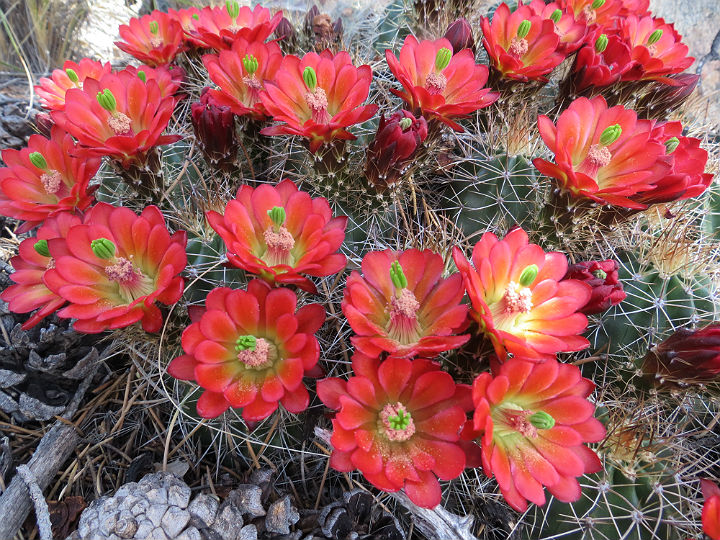 Large Bee-flies (Bombylius major).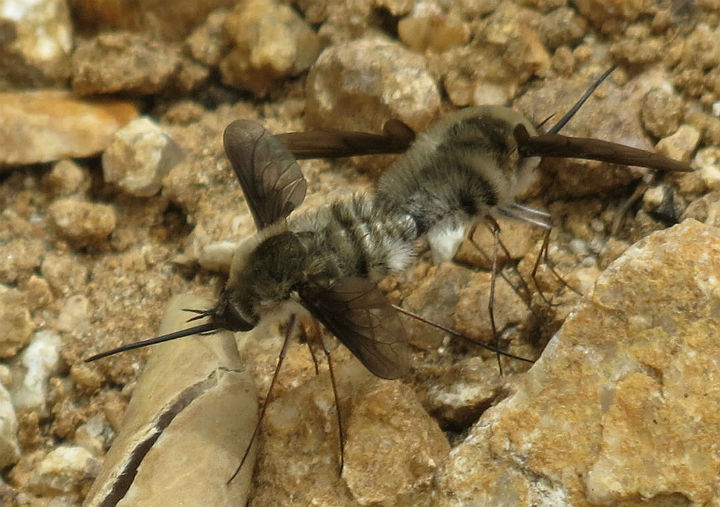 Side-blotched Lizards (Uta stansburiana) were not as common as Fence Lizards, but there were some to be found.
House Finch.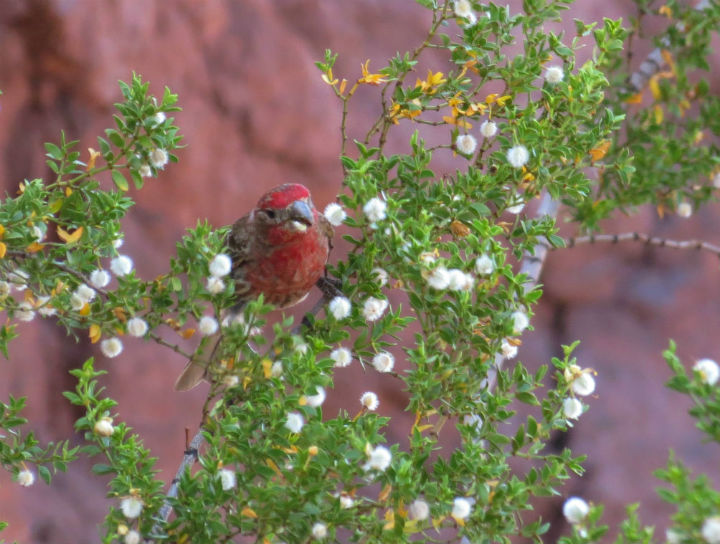 My first snake of the trip was a "lifer" - Arizona Black Rattlesnake (Crotalus cerberus).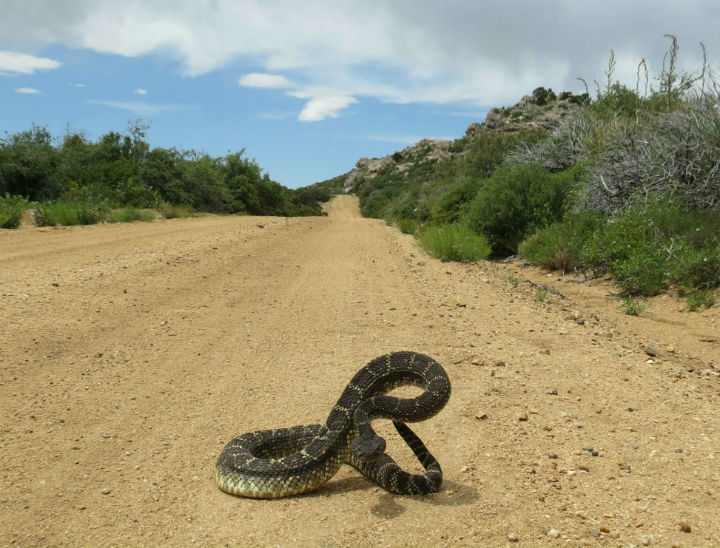 Another photo of the same snake.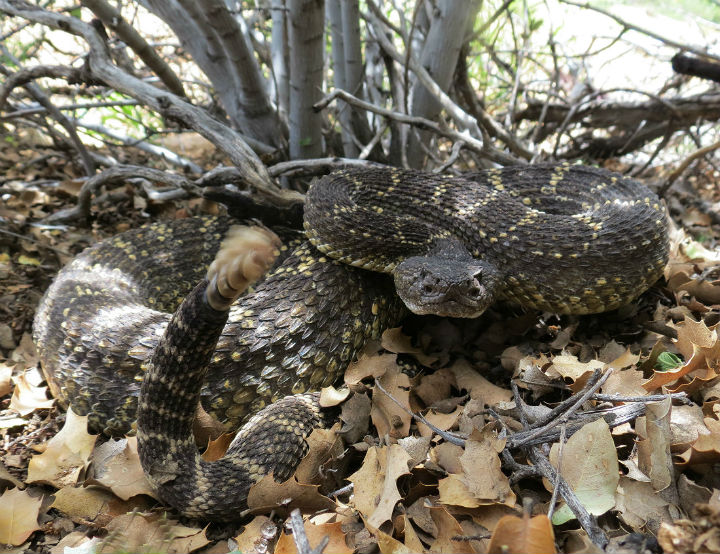 Common Thread-waisted Wasp (Ammophila procera).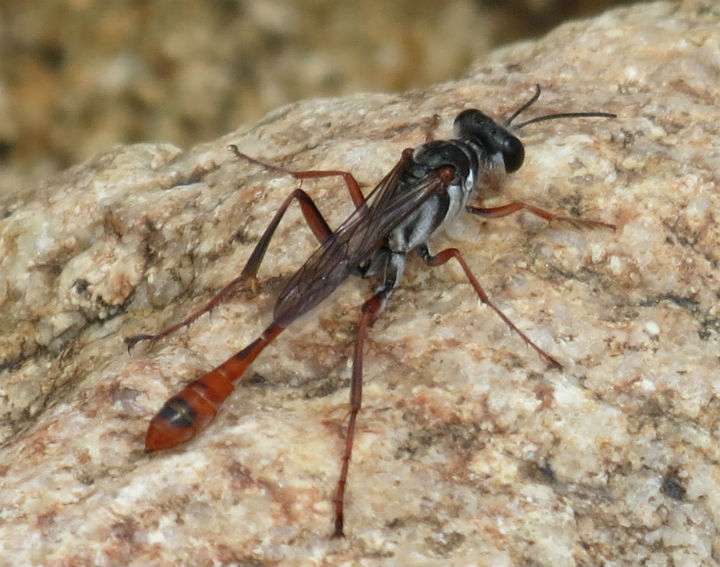 A group of Ornate Tree Lizards (Urosaurus ornatus) were scampering about large rocks in the mountains.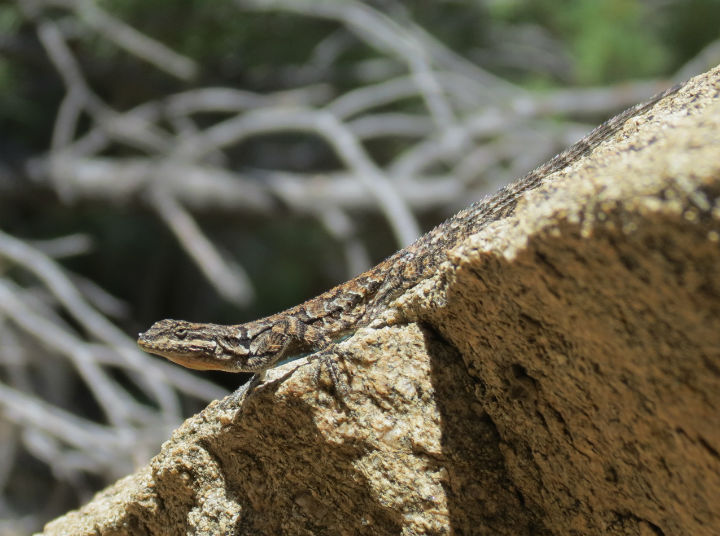 I caught one for a closer look.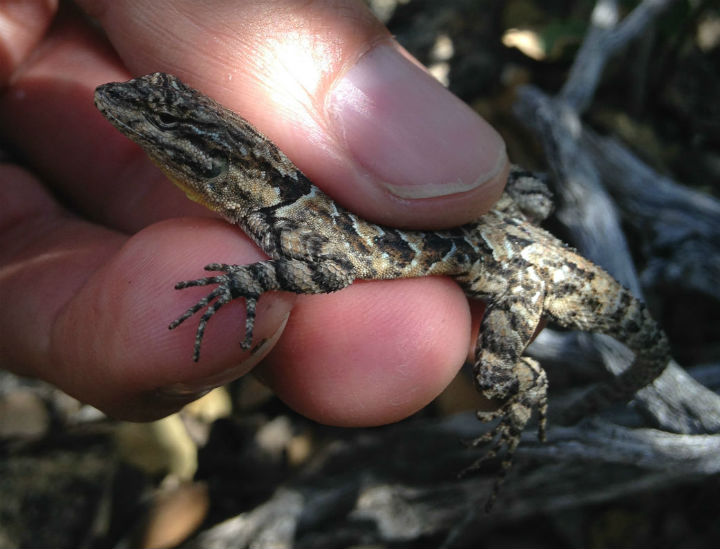 California Goldfields were in bloom at many of the places that I visited throughout the trip.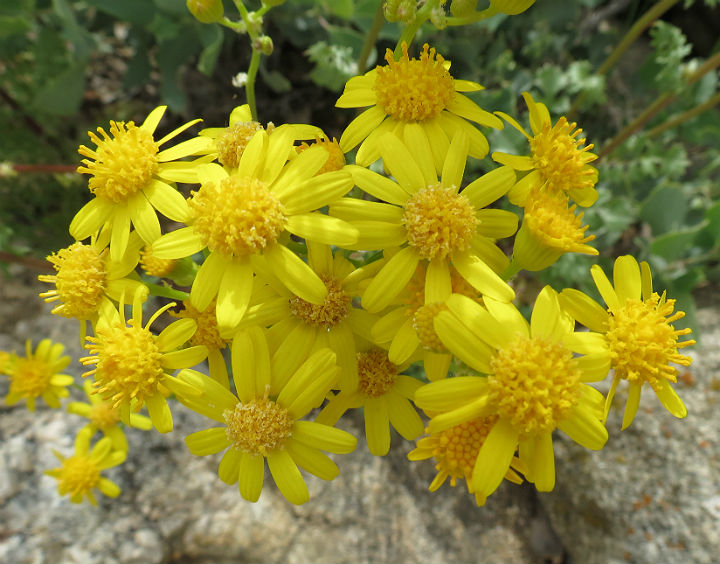 I had my first-ever encounter with a Cactus Longhorn Beetle (Moneilema gigas).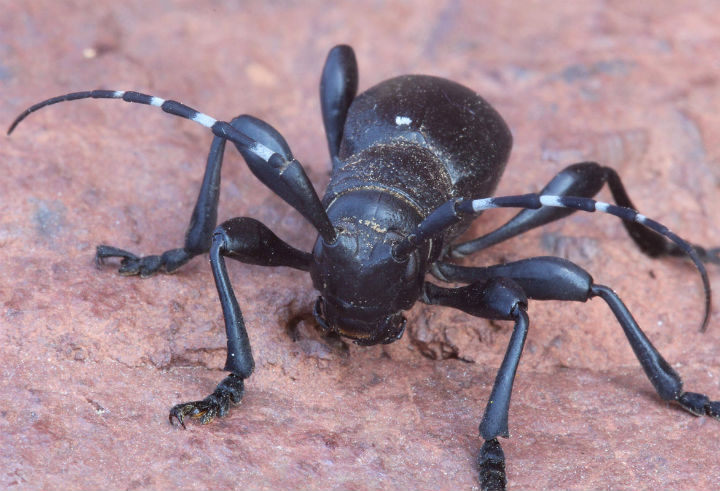 Eventually it began to get dark.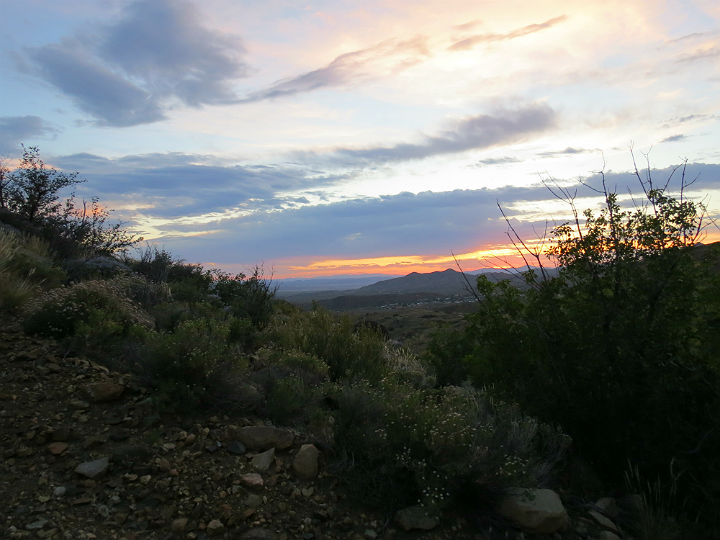 A young Arizona Glossy Snake (Arizona elegans).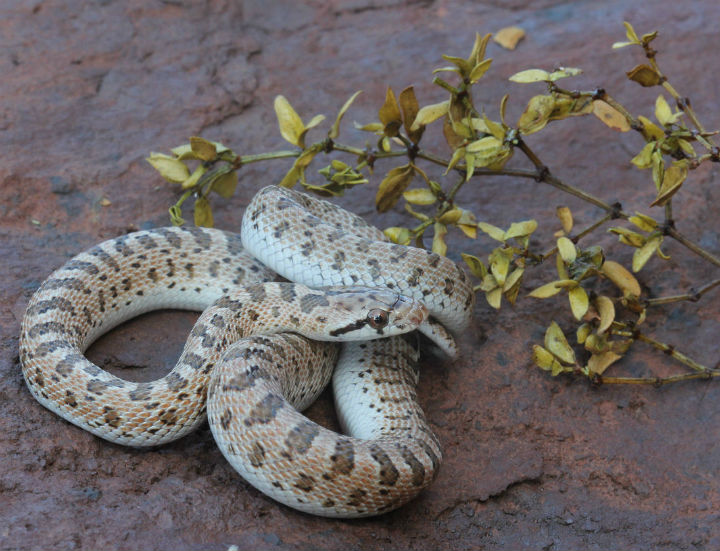 Jackrabbit.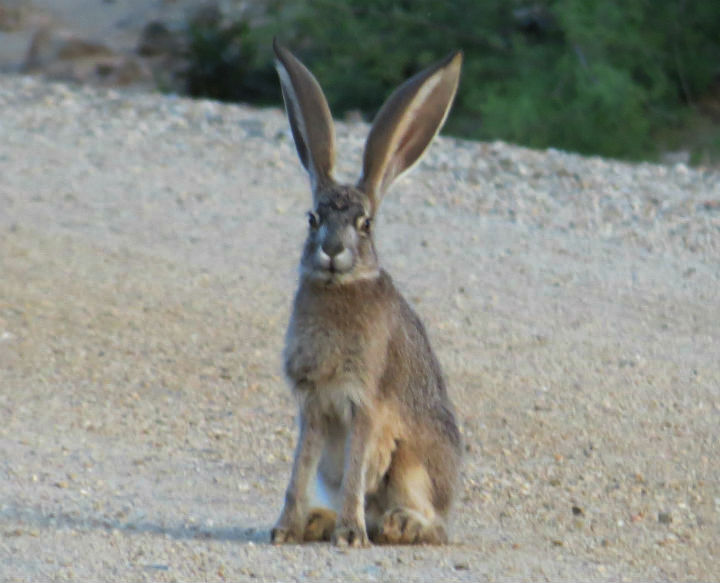 Giant Carolina Wolf Spiders (Hogna carolinensis) patrolled the roads at night, you could see the reflection of the car's headlights in their eyes while driving.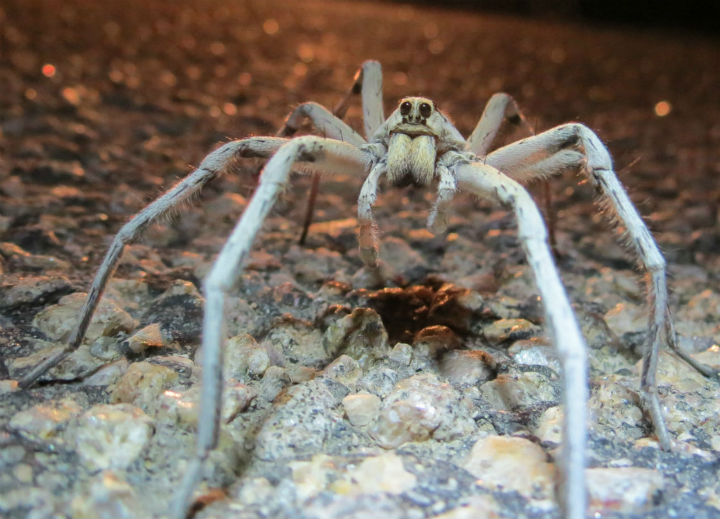 A juvenile Western Diamondback Rattlesnake (Crotalus atrox).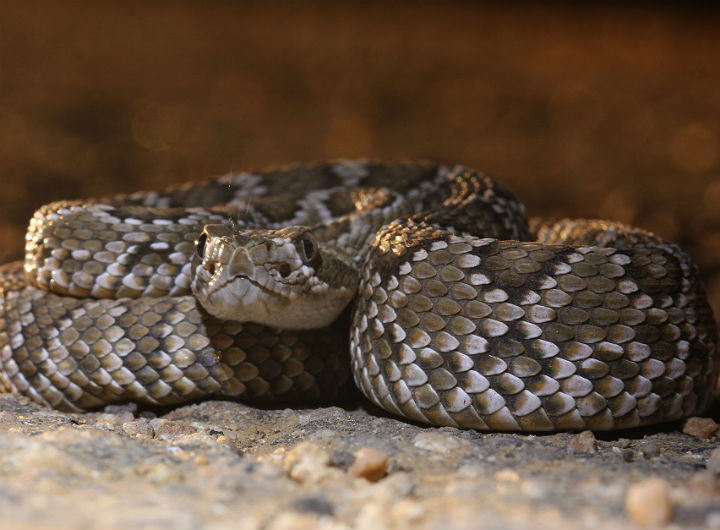 And a juvenile Mojave Rattlesnake (Crotalus scutulatus) too.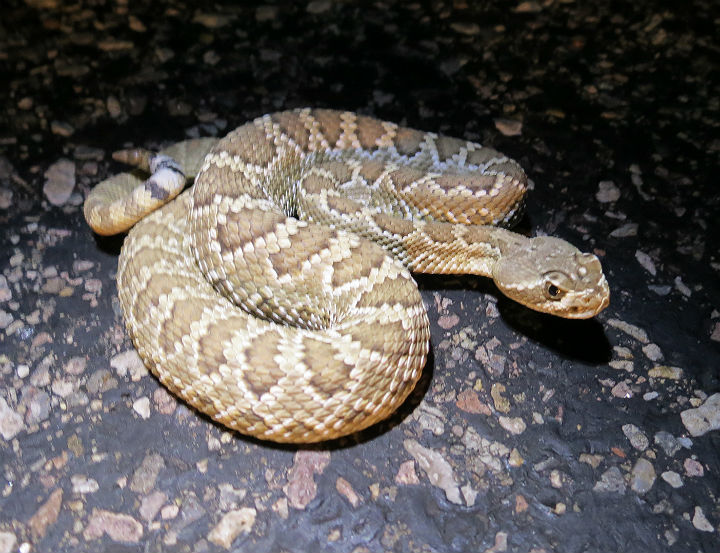 A Desert Banded Gecko (Coleonyx variegatus) that got quite fat from eating insects that were attracted to a light on a small cinder block building in the middle of nowhere. After I took a couple of photos, it retreated under the locked metal door of the building - a pretty nice living arrangement for the little lizard.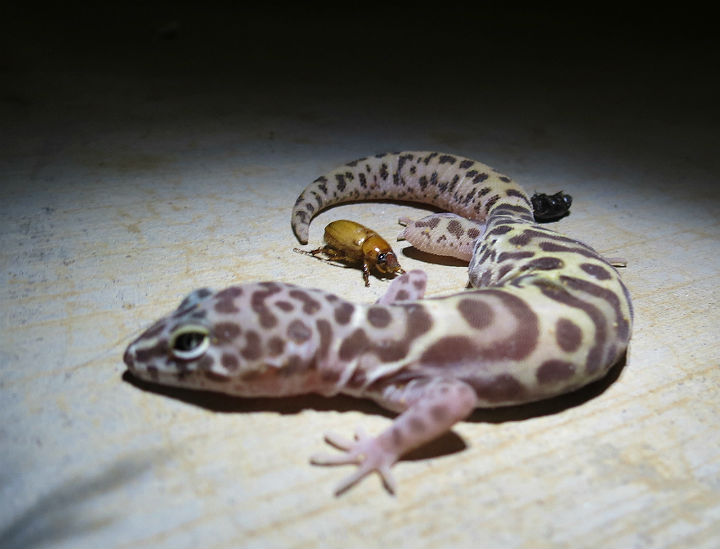 On the following day I went to this place that has cool rock formations.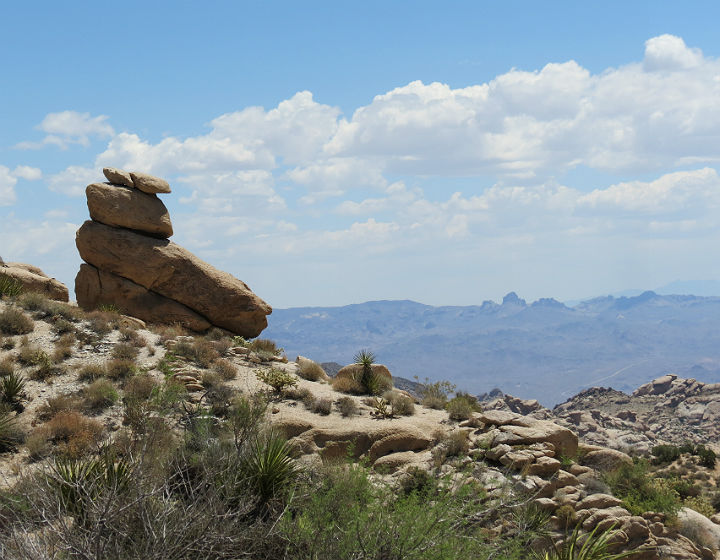 Long-nosed Leopard Lizard (Gambelia wislizenii).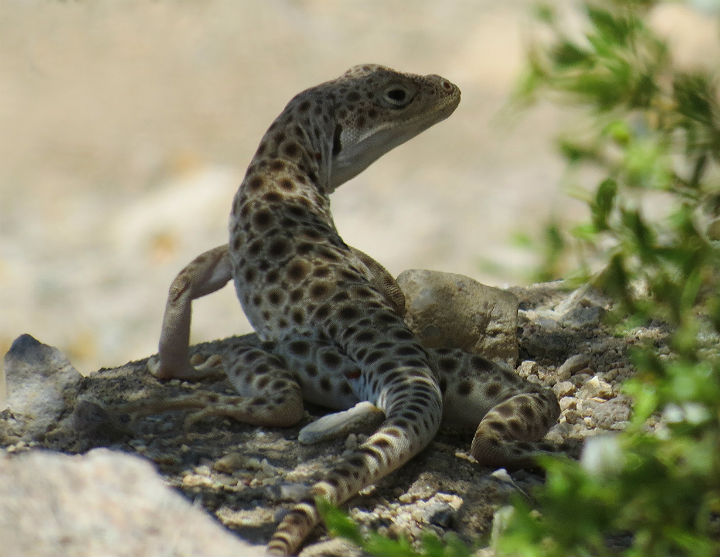 Black-chinned Sparrows were seen at several of the places that I visited.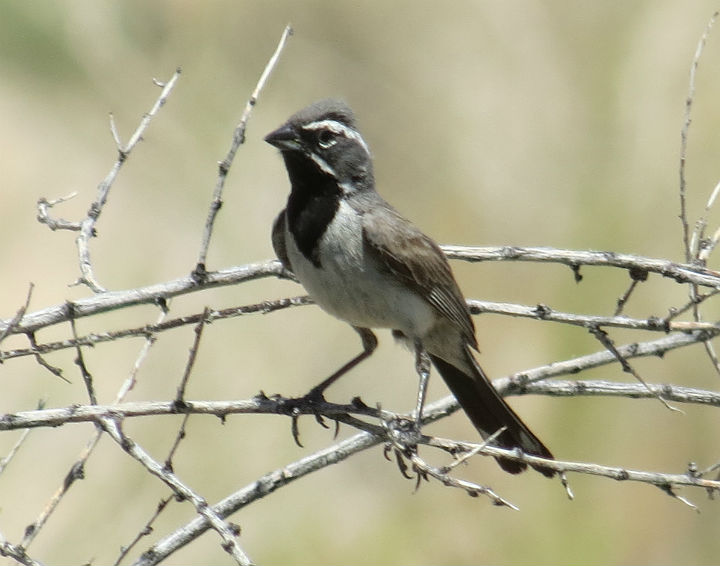 Desert Iguana (Dipsosaurus dorsalis).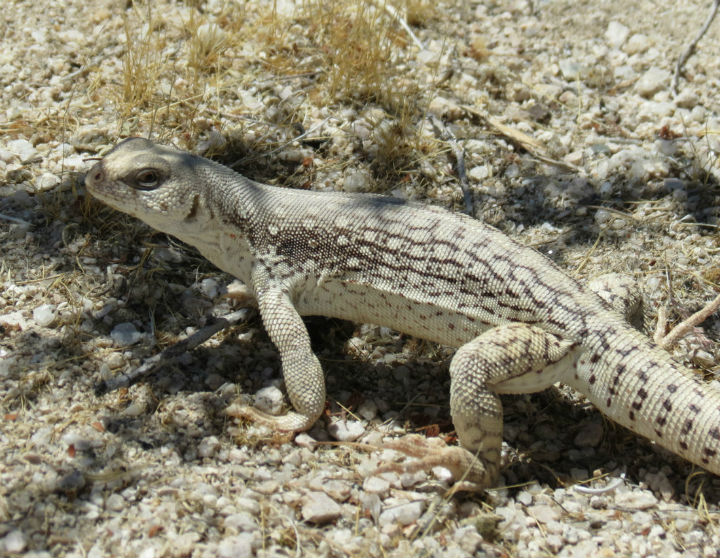 A Zebra-tailed Lizard (Callisaurus draconoides) catching some shade - it was rather hot in the afternoon.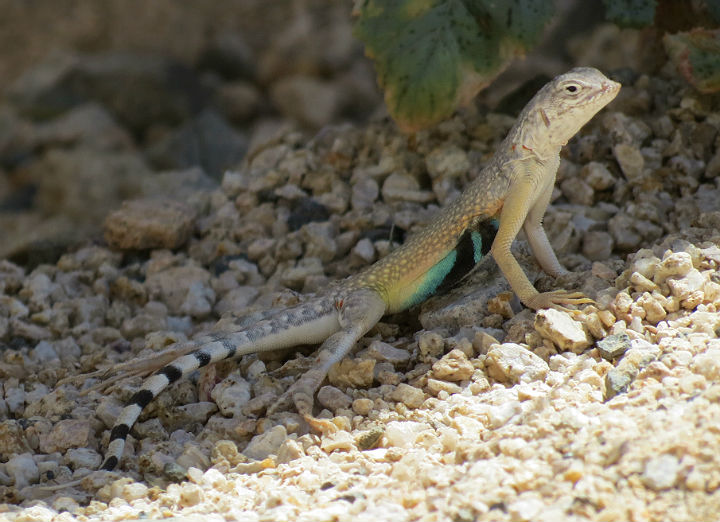 A California Checkerspot on California Goldenrod.
Male Chuckwalla (Sauromalus obesus).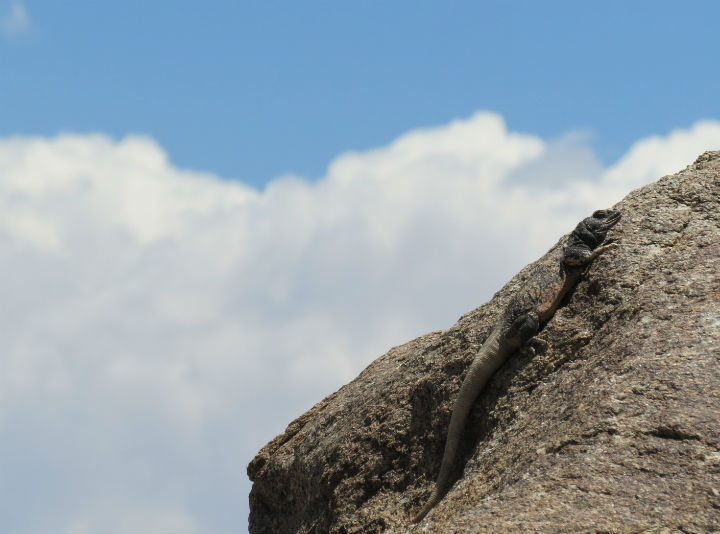 Female Chuckwalla shedding her skin.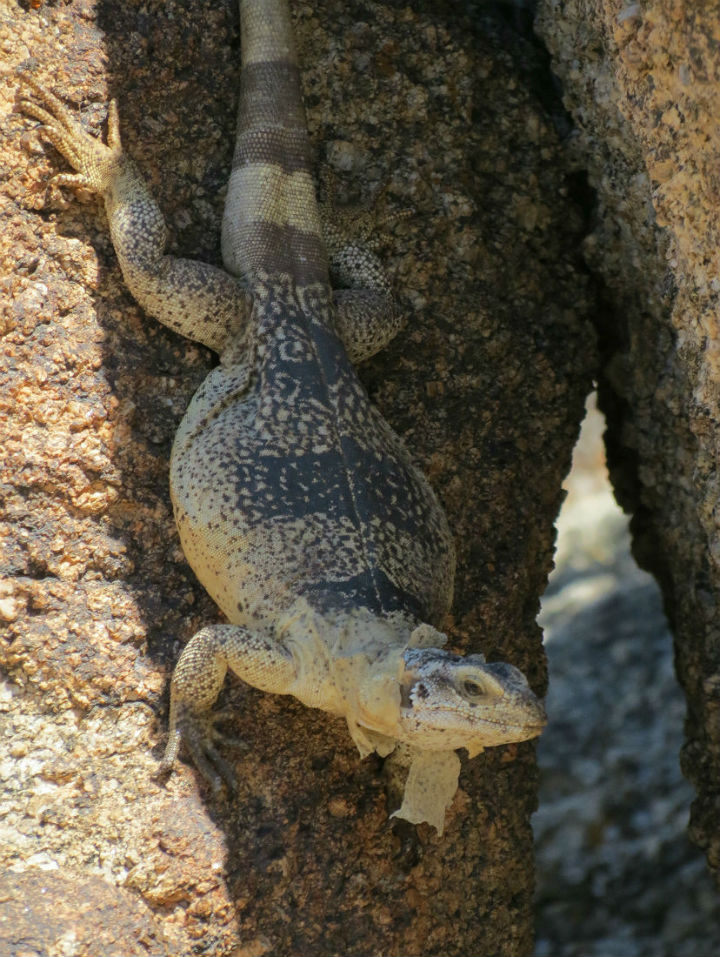 Desert oasis.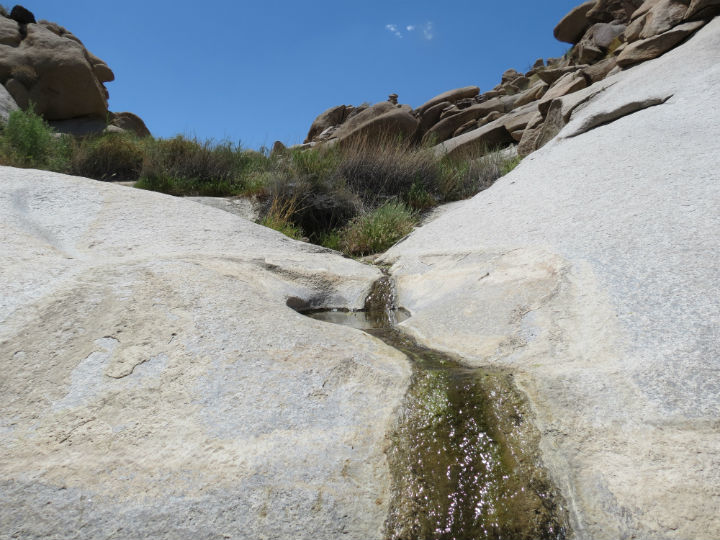 Red-spotted Toad (Bufo punctatus) tadpoles.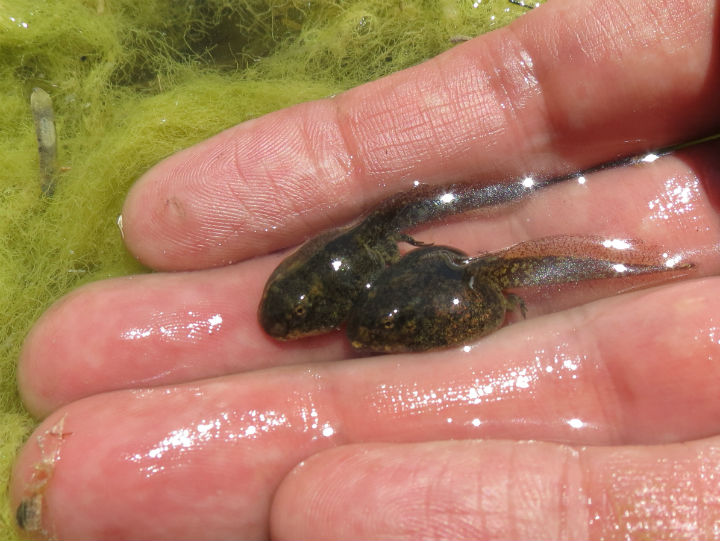 Male Yellow-backed Spiny Lizard (Sceloporus uniformis).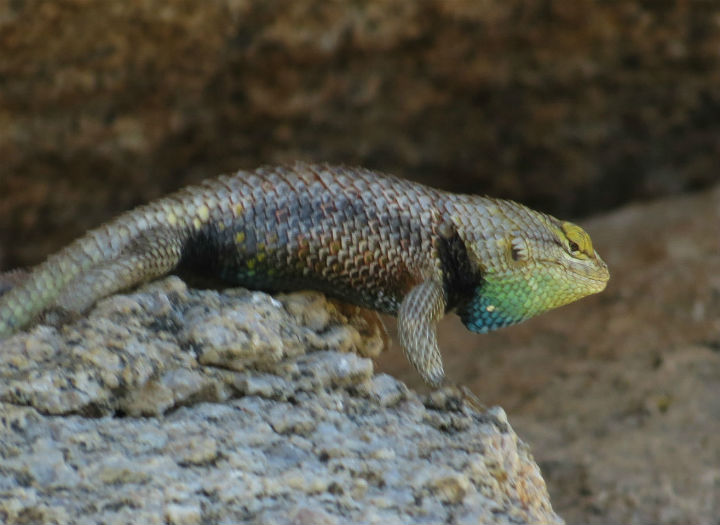 Female Yellow-backed Spiny Lizard.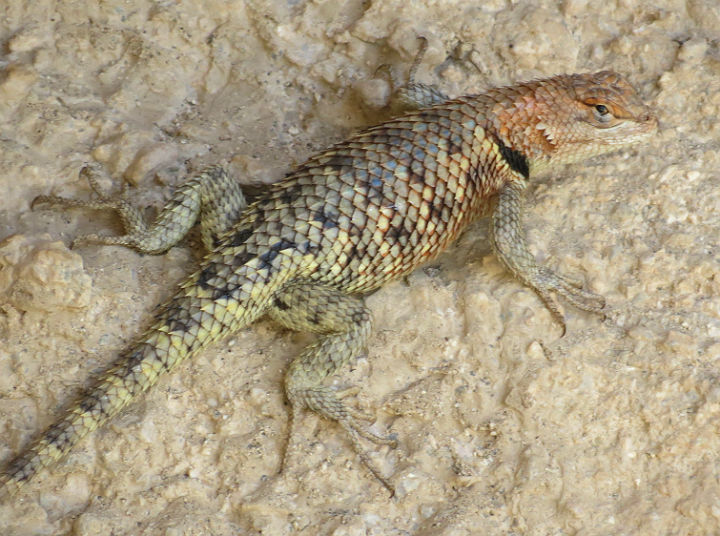 In the evening I did a bit of roadhunting and found a few snakes. Juvenile Desert Glossy Snake (Arizona elegans).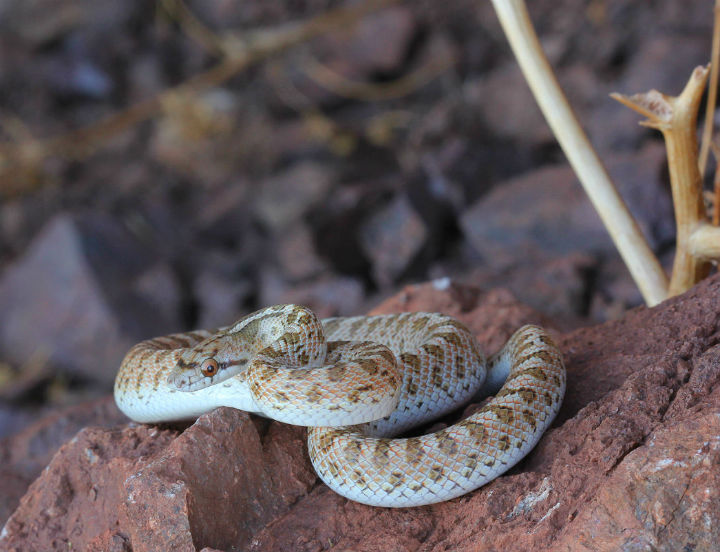 Adult Desert Glossy Snake.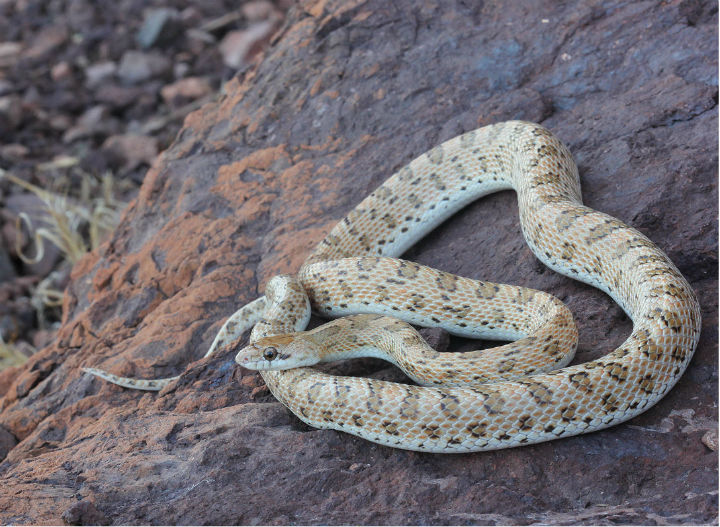 Long-nosed Snakes (Rhinocheilus lecontei) were the snakes most commonly encountered on the trip. I like their variable colors and patterns.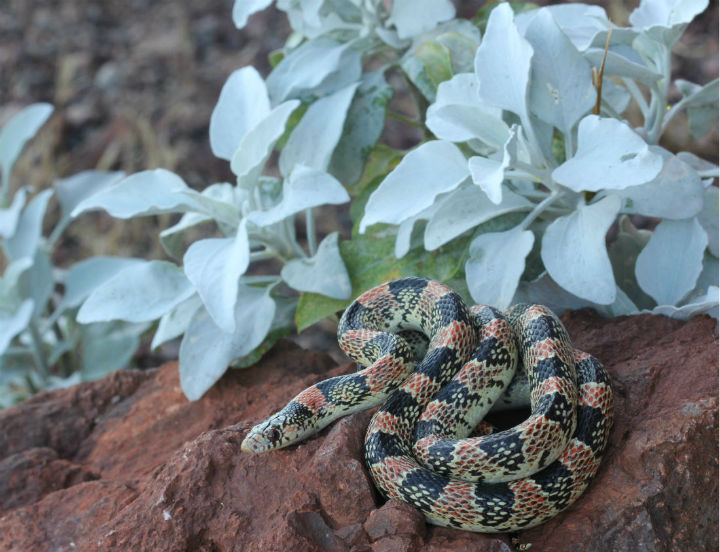 Long-nosed Snake.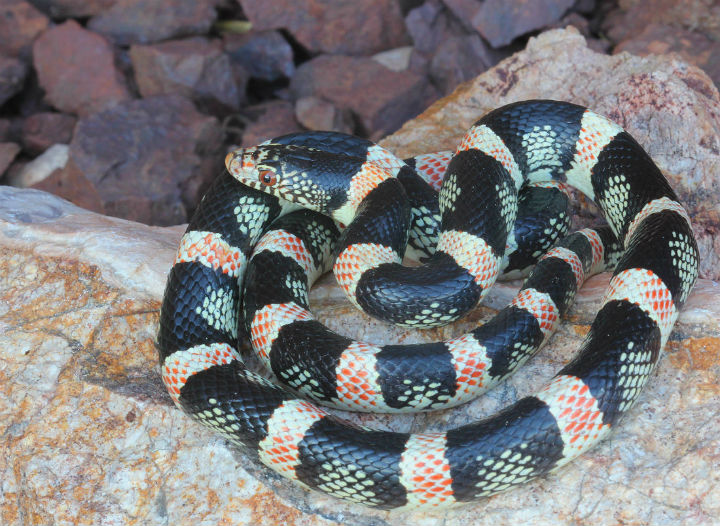 On the next day I visited this Canyon with red rocks.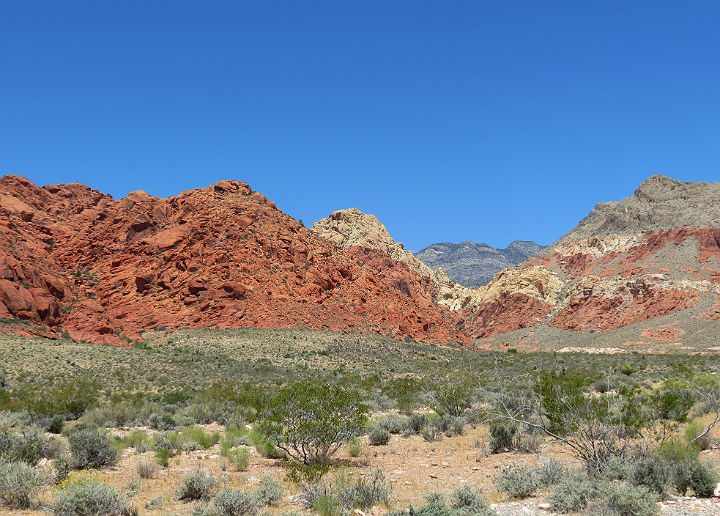 Giant Desert Hairy Scorpion (Hadrurus spadix).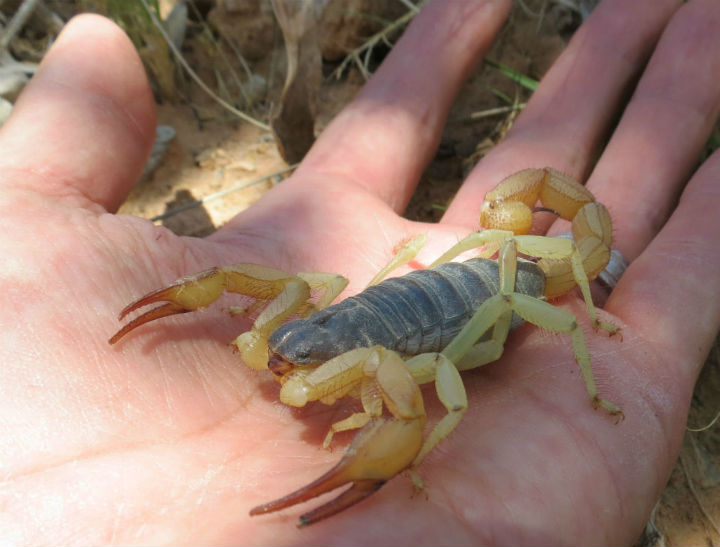 It's always nice to see a Desert Tortoise (Gopherus agassisii) lumbering around the Mojave.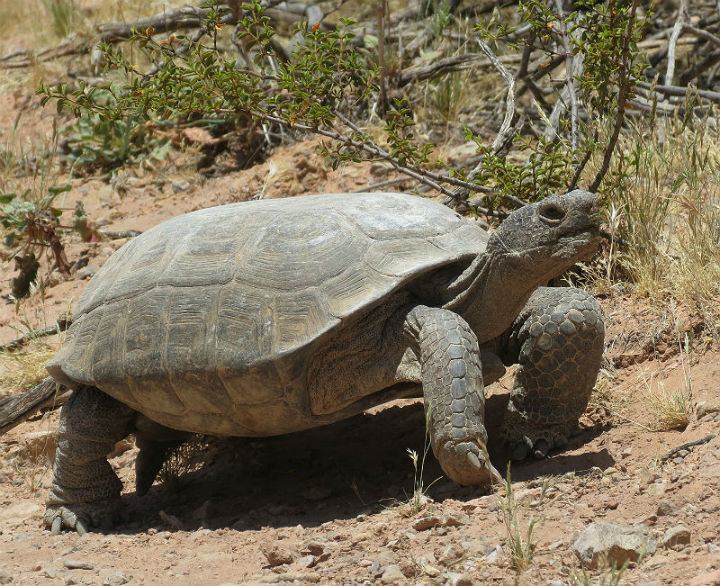 Blue-eyed Grass.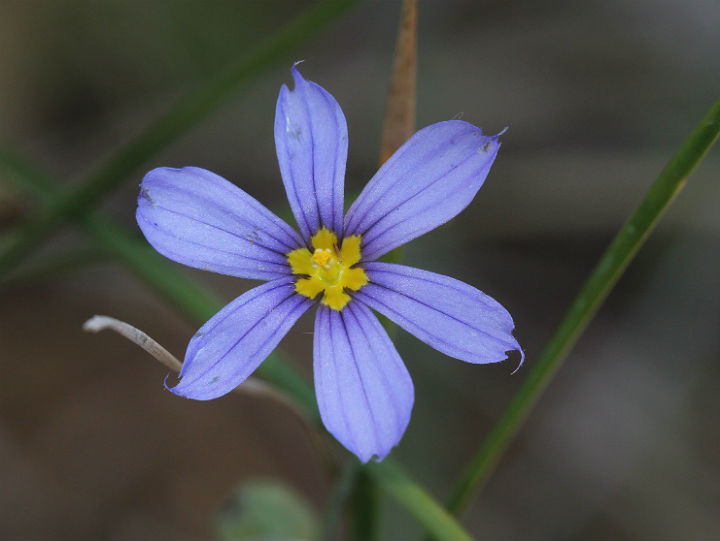 A "spotless" Red-spotted Toad.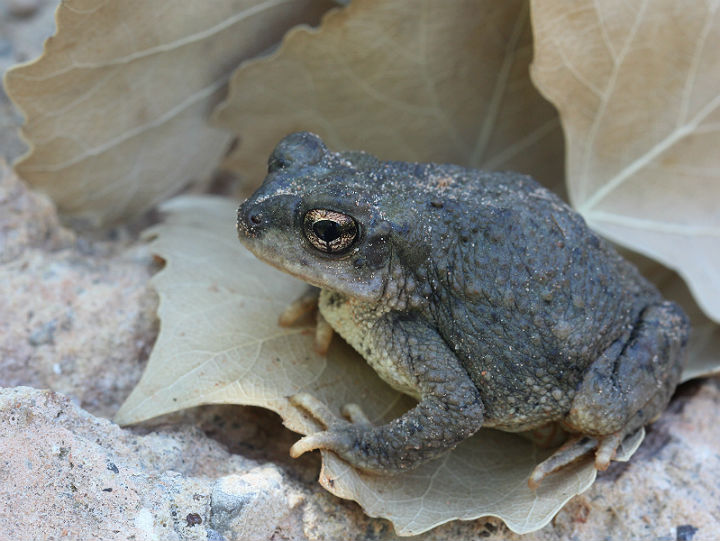 Flame Skimmer.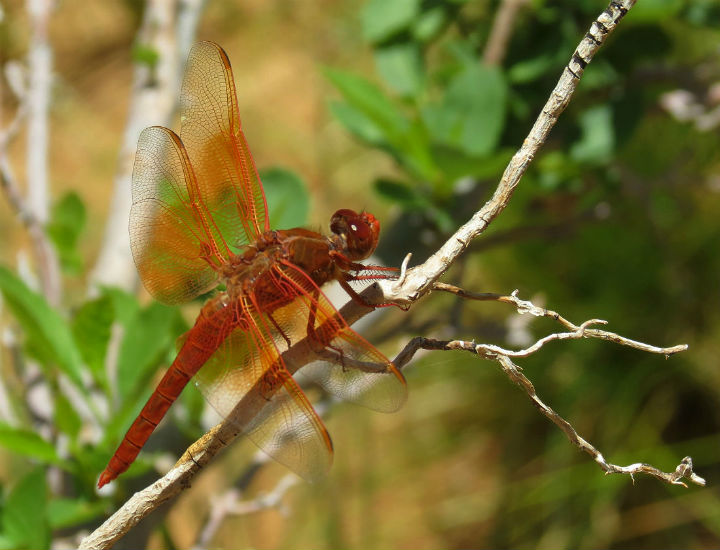 A Spiny Lizard hanging out on a deck rail.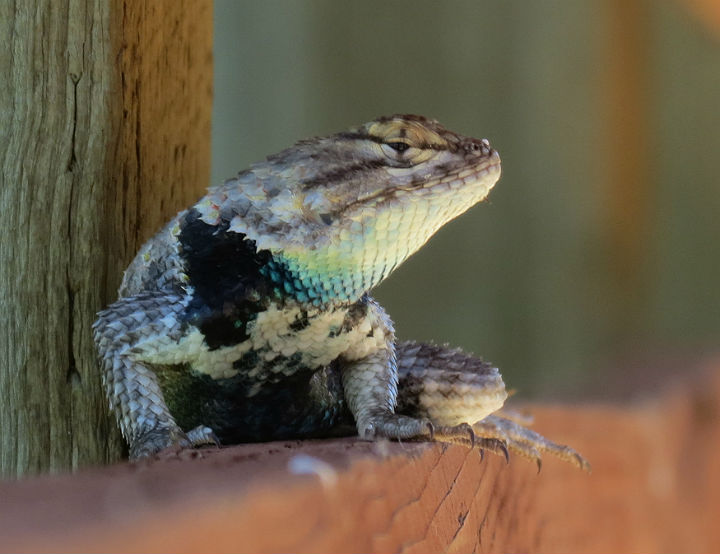 Mojave Thread-leg Katydid (Arethaea coyotero).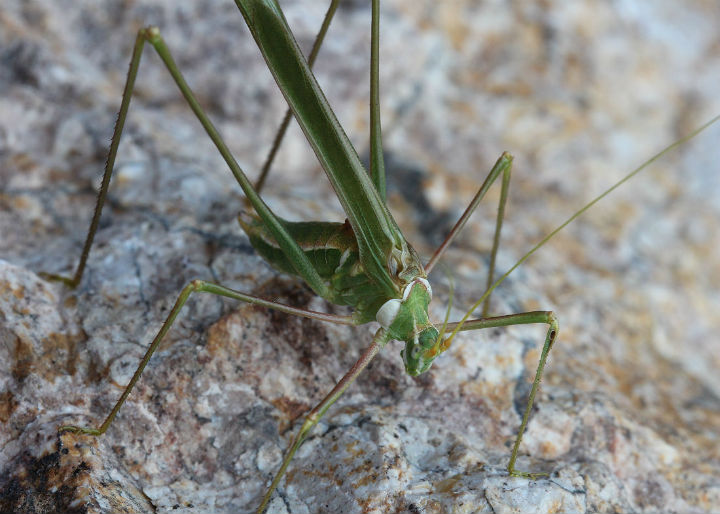 A Sierran Treefrog (Pseudacris sierra) keeping cool.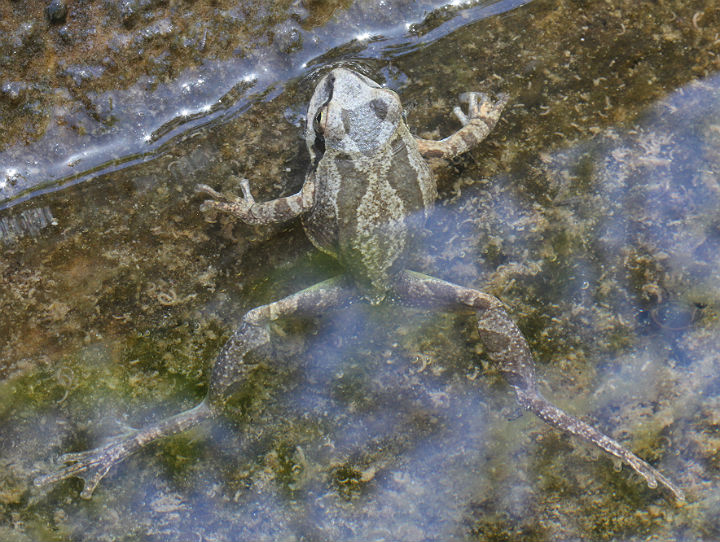 On the following day I decided to pay a visit to this mountain.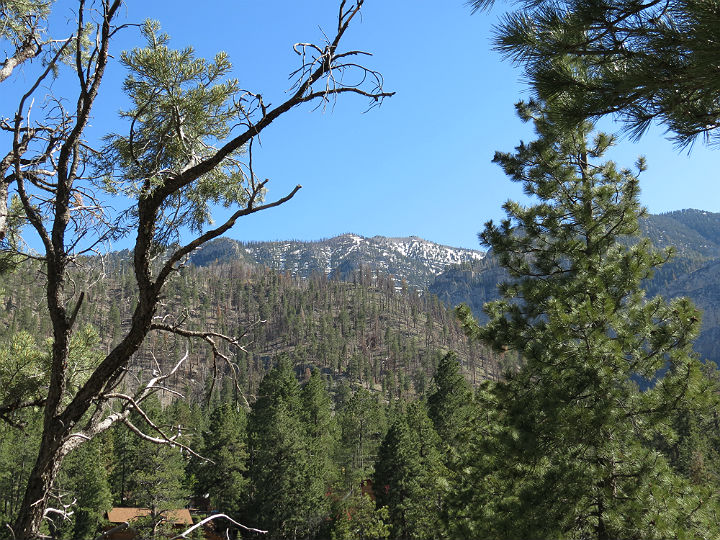 But first I checked out this creek that wasn't far away.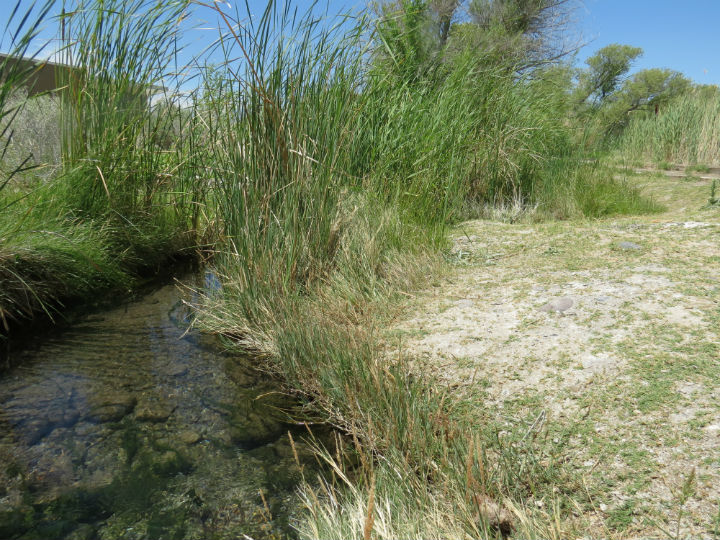 Blue Grosbeak.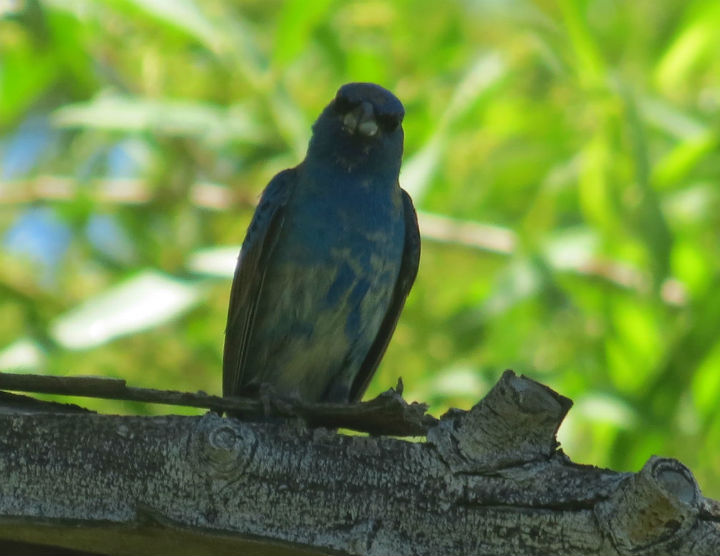 "You can't sit here,"... a Spiny Lizard guarding a park bench.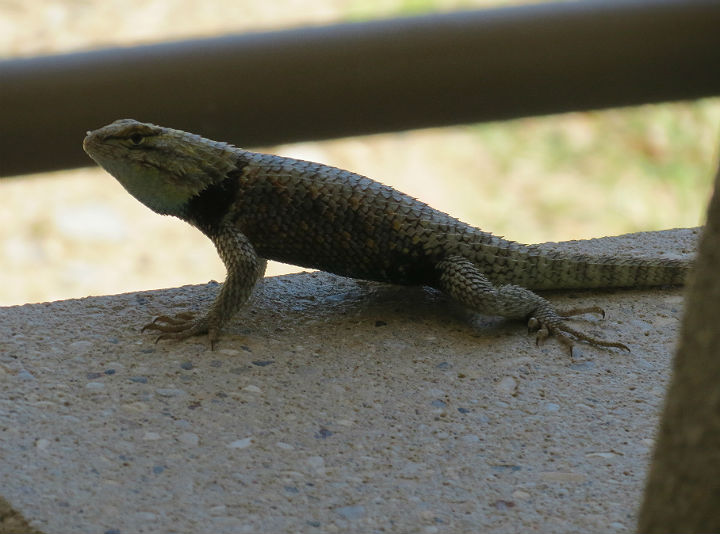 Woodhouse's toad (Anaxyrus woodhousii).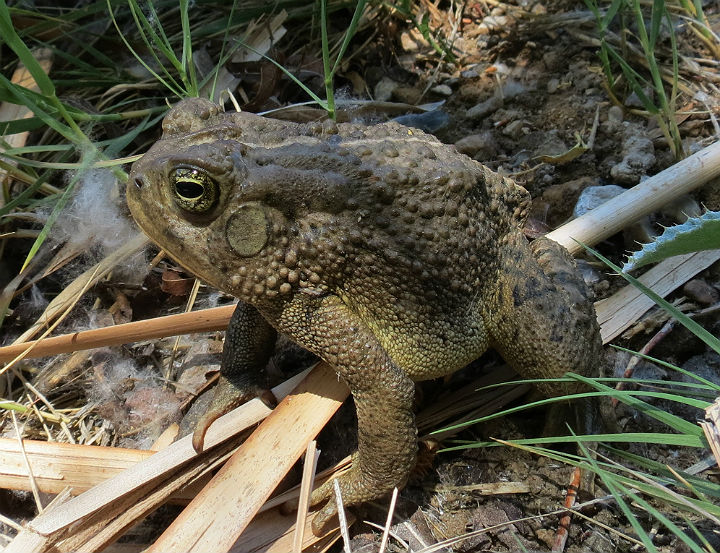 The place has long been trying to get rid of its invasive Lousiana Swamp Crayfish, but it's a tough battle.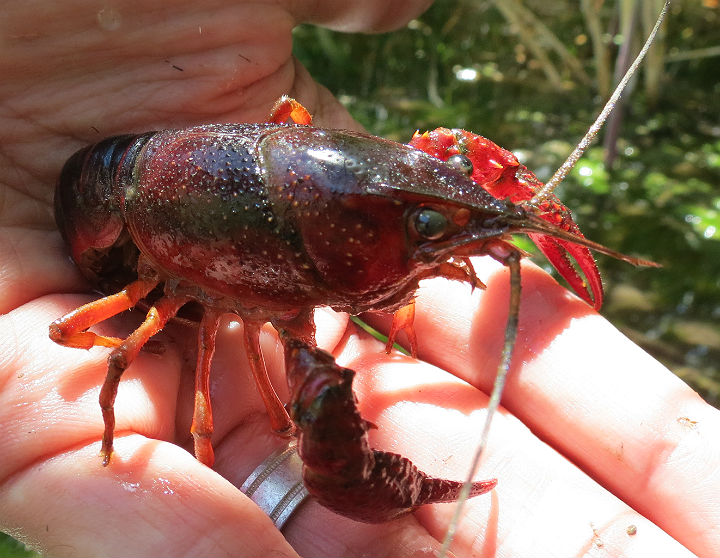 Black-crowned Night-heron.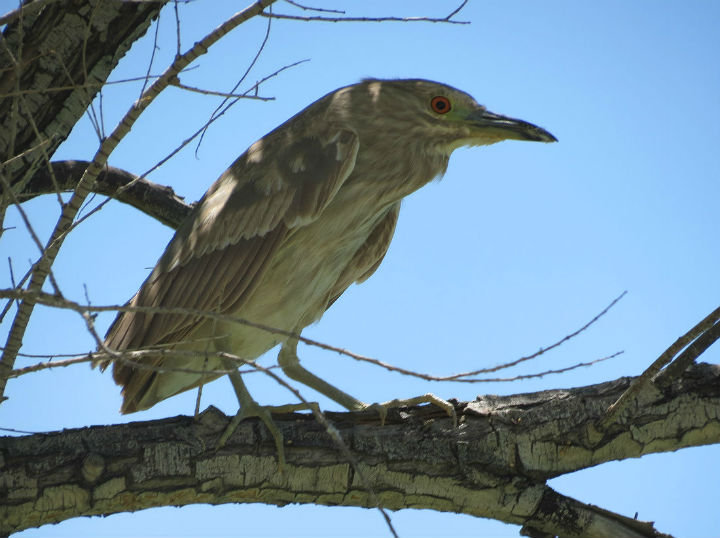 Sign of the times.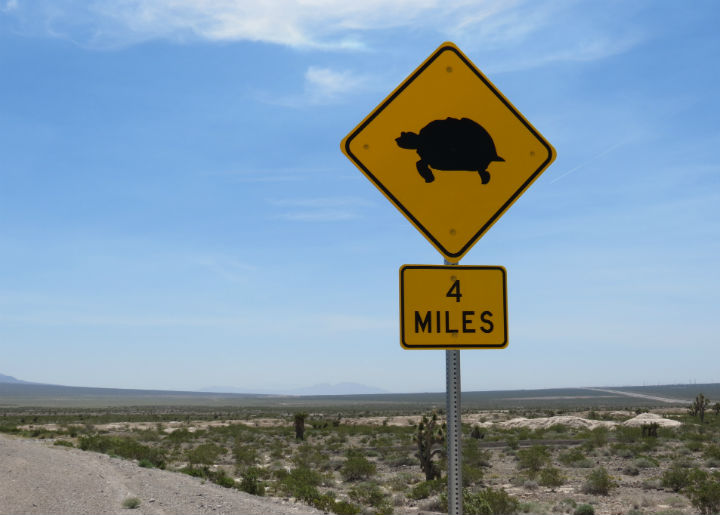 Western Whiptail (Aspidoscelis tigris).
Comma Butterfly.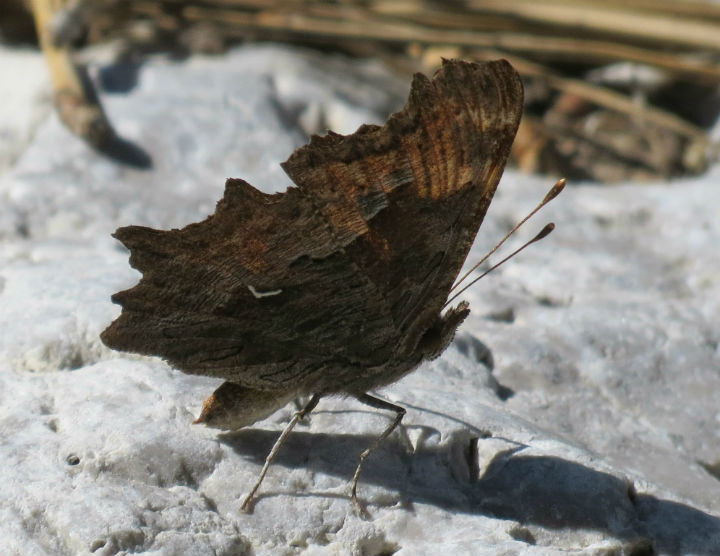 Golden-mantled Ground Squirrel.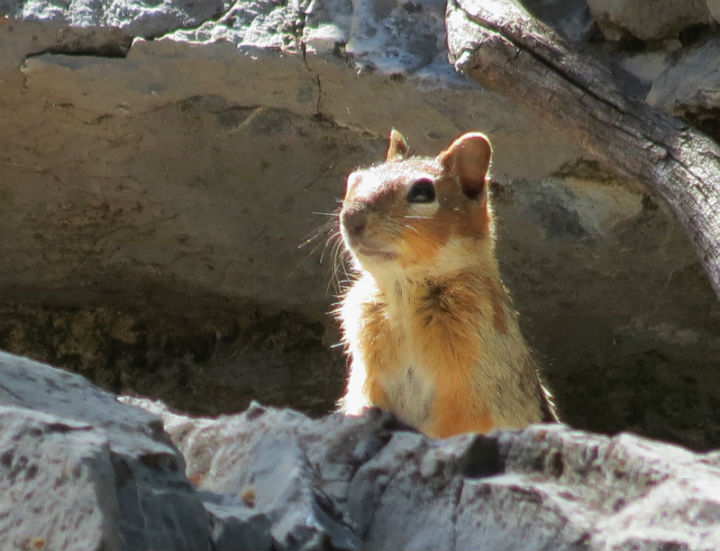 A very dark Great Basin Fence Lizard (Sceloporus occidentalis longipes).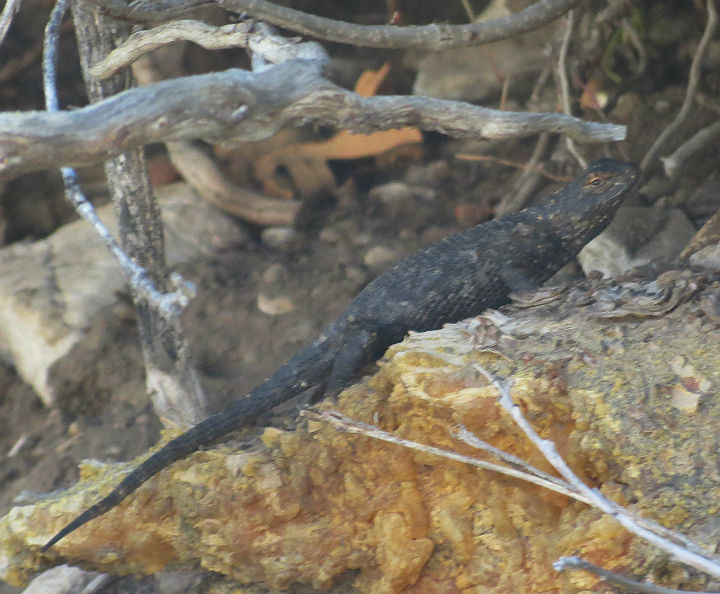 As it got dark, I continued to see what might be out and about - Wild Burros.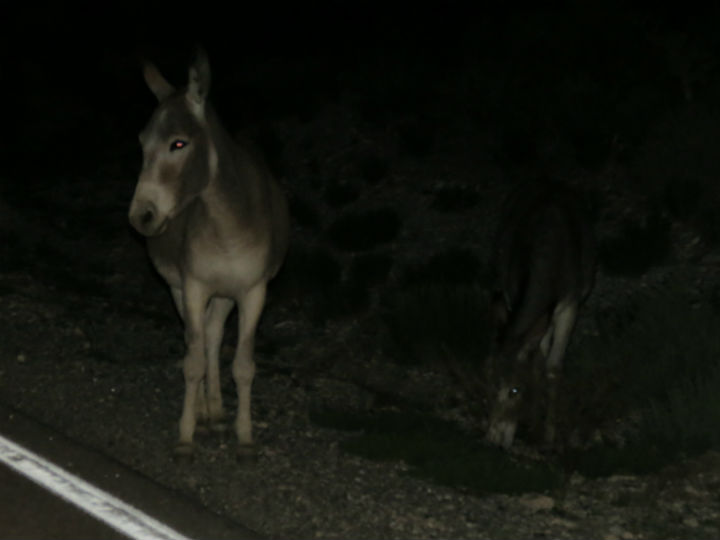 Desert Hopper.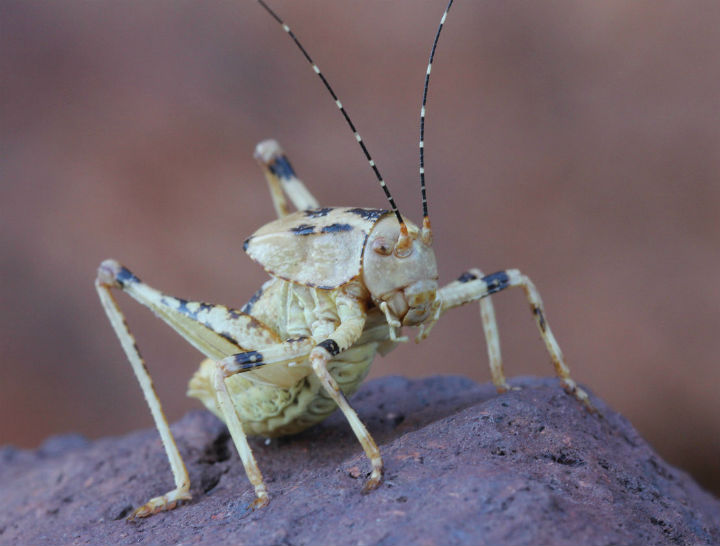 A Gopher Snake (Pituophis catenifer) with an orange tint...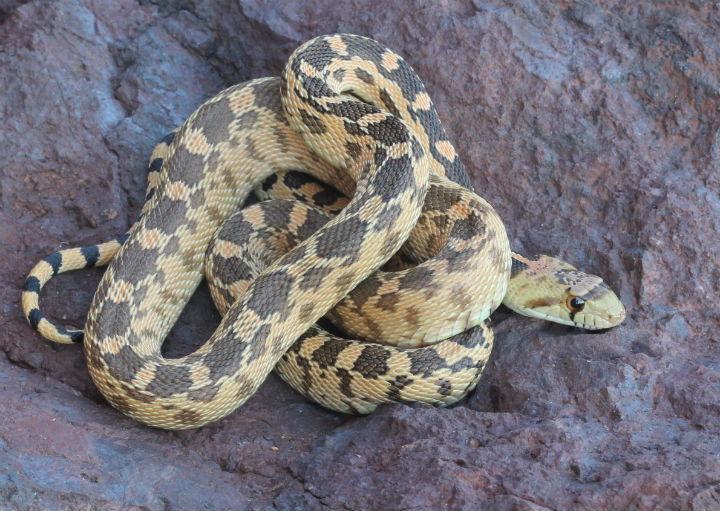 ...and one with an odd pattern.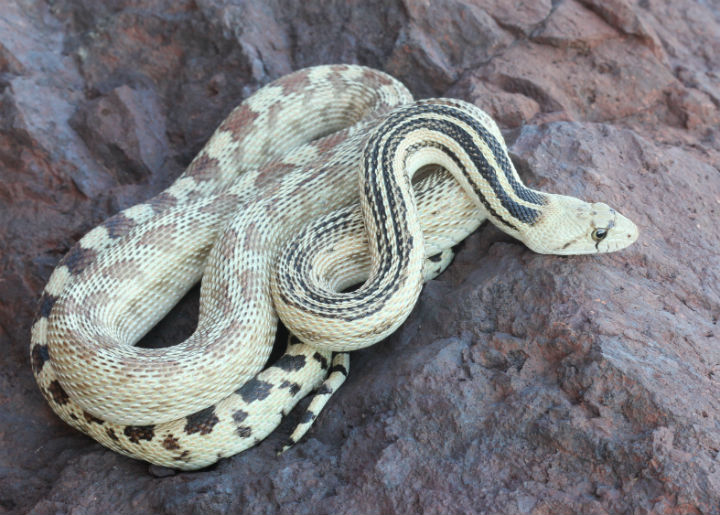 Solifuge.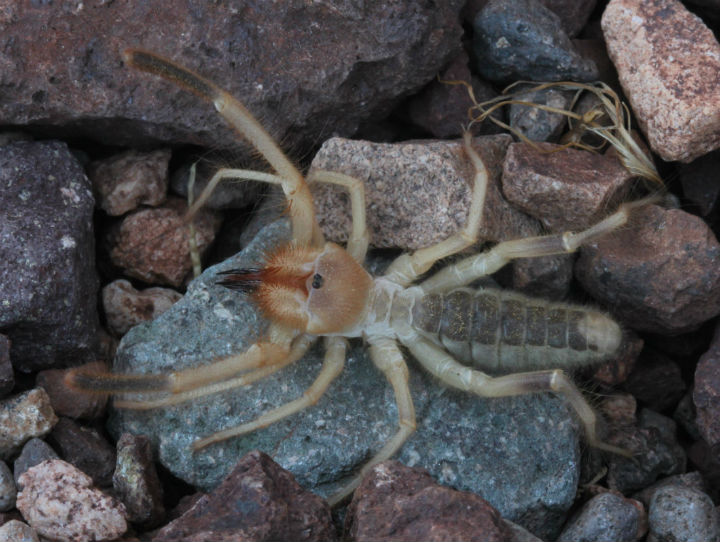 Long-nosed Snake.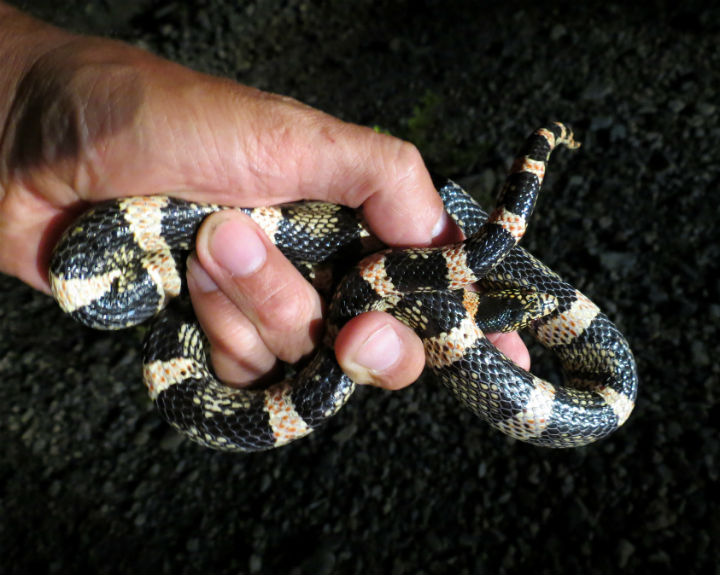 Another Long-nose.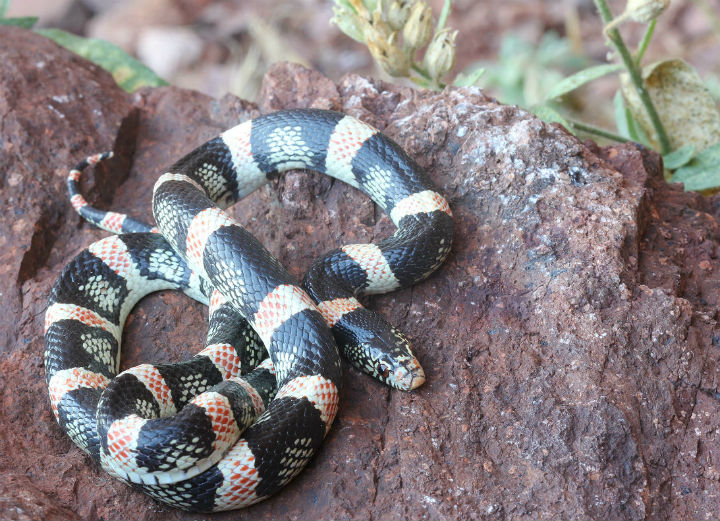 Sooty Longwing (Capnobotes fuliginosus).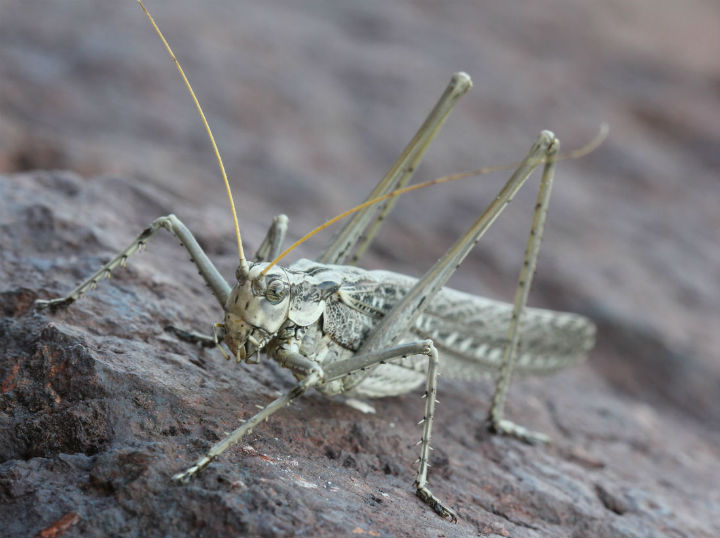 I found five Desert Sidewinders (Crotalus cerastes) in less than two hours.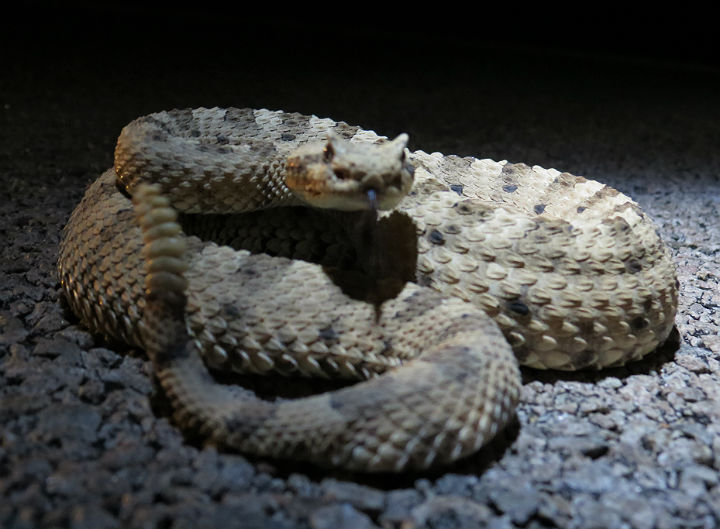 It was over 100 degrees the next day with a heat advisory. So I went back to the Cerbat Mountains at night - Walking Stick.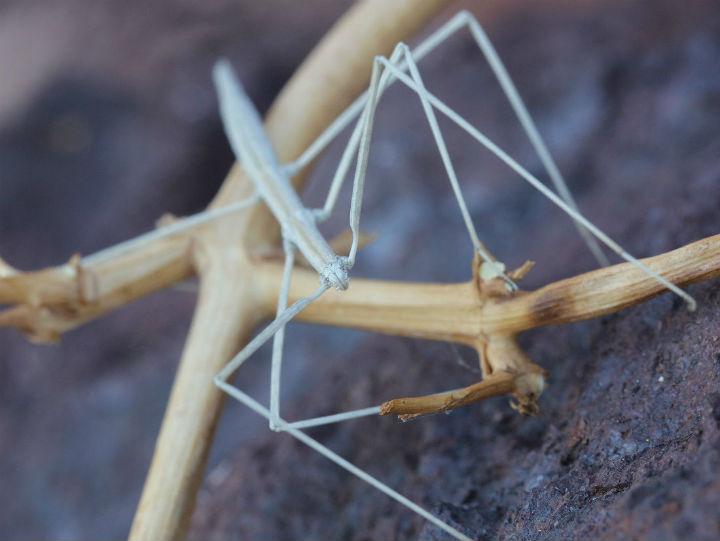 Speckled Rattlesnake (Crotalus mitchellii).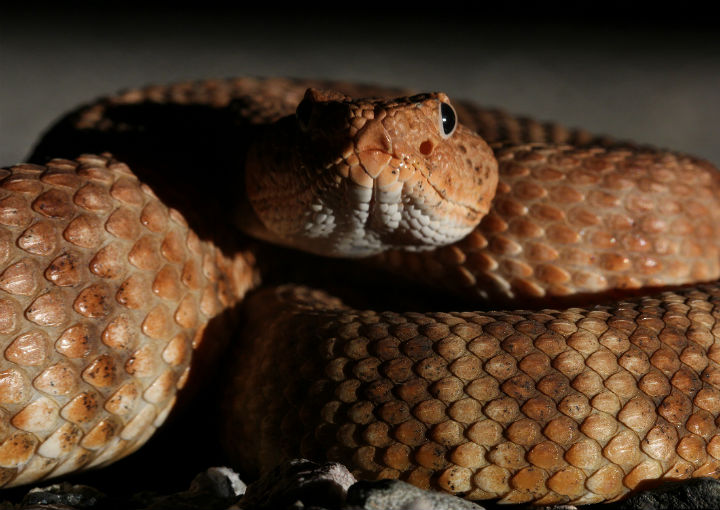 Another photo of the same snake.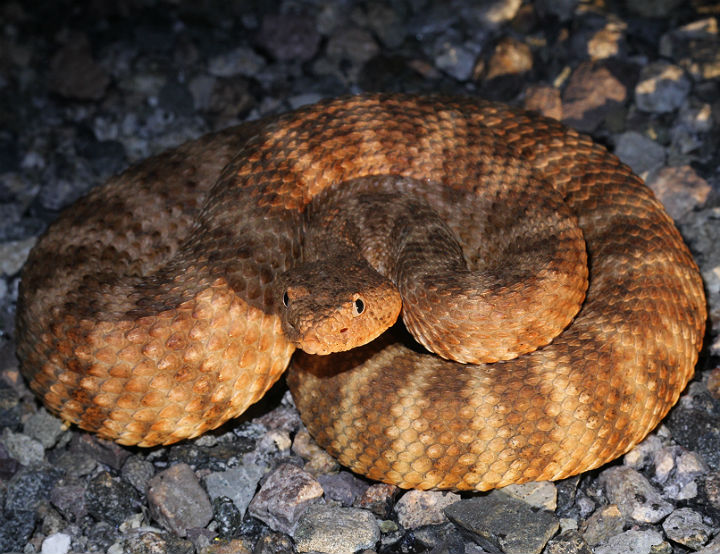 Desert Banded Gecko.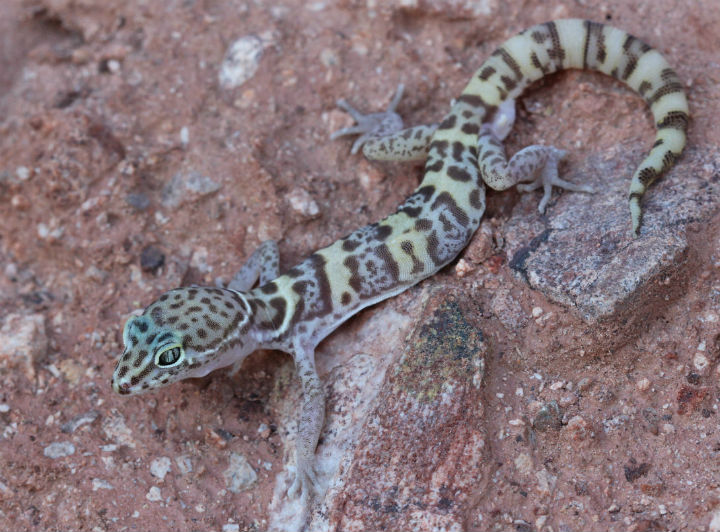 The trip came to an exciting conclusion when I found my first-ever Rosy Boa (Lichanura trivirgata).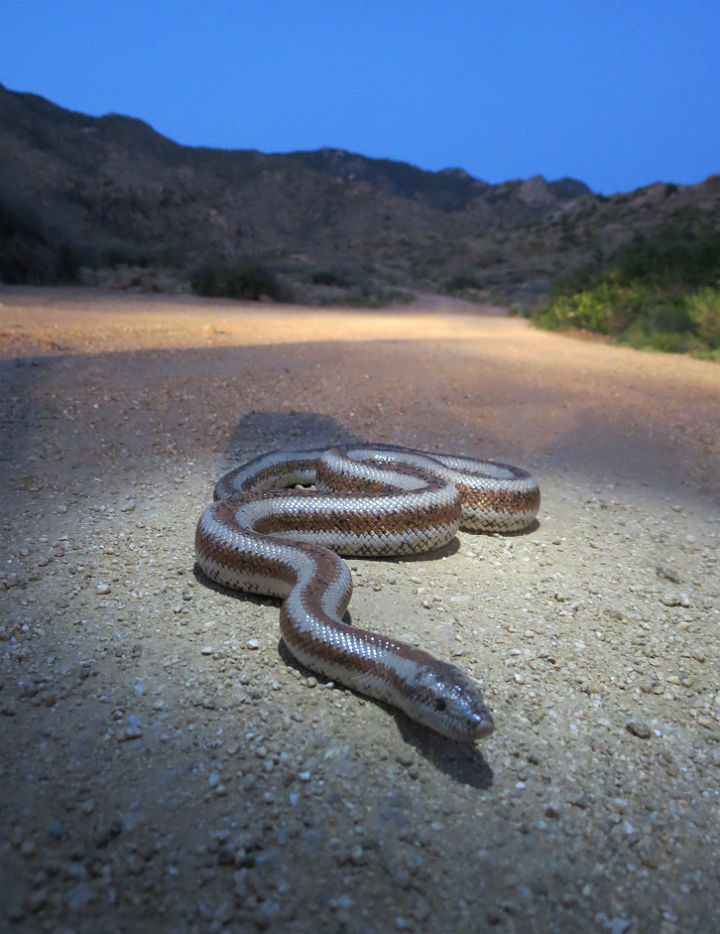 It was a great time!