Rather than wallowing in self-pity and perpetuating my b*tching and moaning about my rather tepid herping season (so far), I've decided to turn the overabundance of trash snakes in this year's herping log into educational lemonade and create a series of posts on those critters us herpers over here hardly ever look at anymore, in the hope that maybe on some other faraway continent out there someone will be bored enough to find them exciting

I'll start with the most abundant nocturnal snake in all of Taiwan -
Dinodon rufozonatum
. There's no valid English common name for this species, so we had to make one up. "Dinos", as we affectionately call them over hither, are the feral pigs of the Taiwan serpentofauna: they literally eat everything from large toads to half-decomposed mice to squished frogs stuck to the asphalt (see below), and if you mess with them, they'll stink you up with the olfactory power of an open sewer in mid-August, while aggressively and tenaciously ripping into your limbs with a formidable array of truly terrible chompers.
Dinodon
means "terror tooth", and a truer name was never given. The first one I ever saw (first photo) actually tried to shred my hiking boot into Gore-Tex bird cage litter....
There are a handful of other
Dinodon
sp. in Asia, one of which (
D. septentrionalis
) bears striking resemblance to the Many-banded Krait (
Bungarus m. multicinctus
). In fact, in decades past, English-speaking foreigners in Taiwan used to call
D. rufozonatum
the "Red-Banded Krait". More info on this legless javelina can be
found here
, and now for a few images.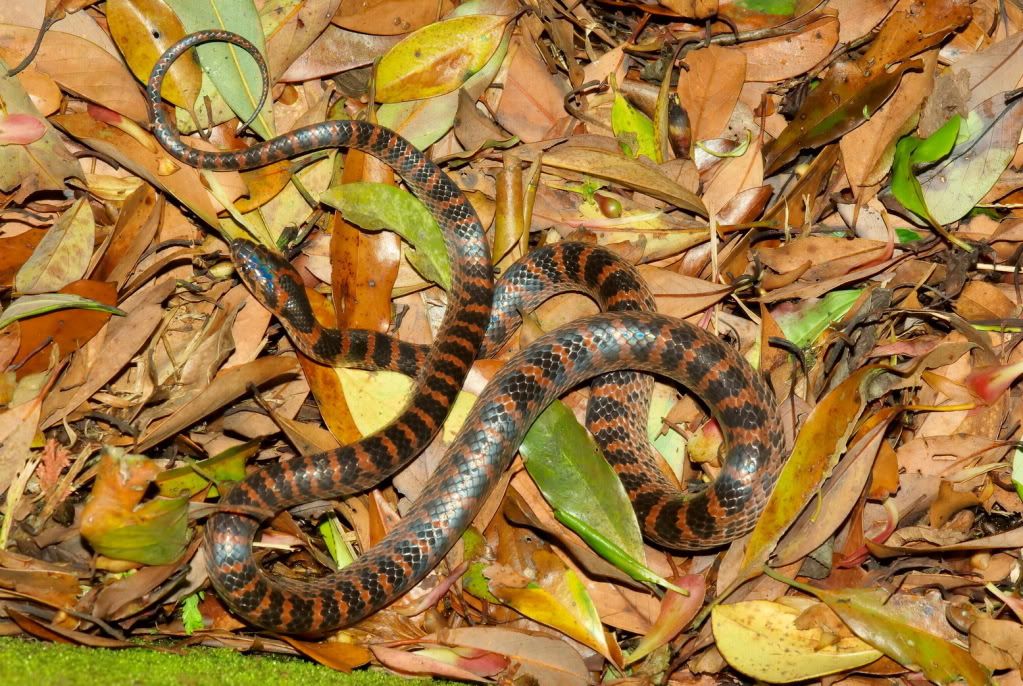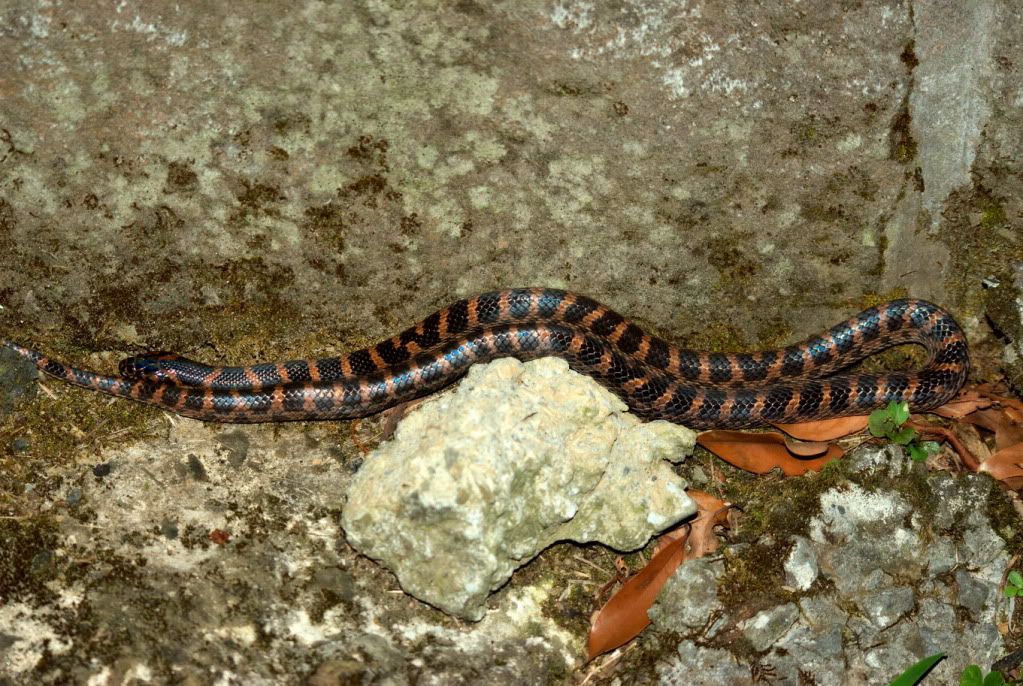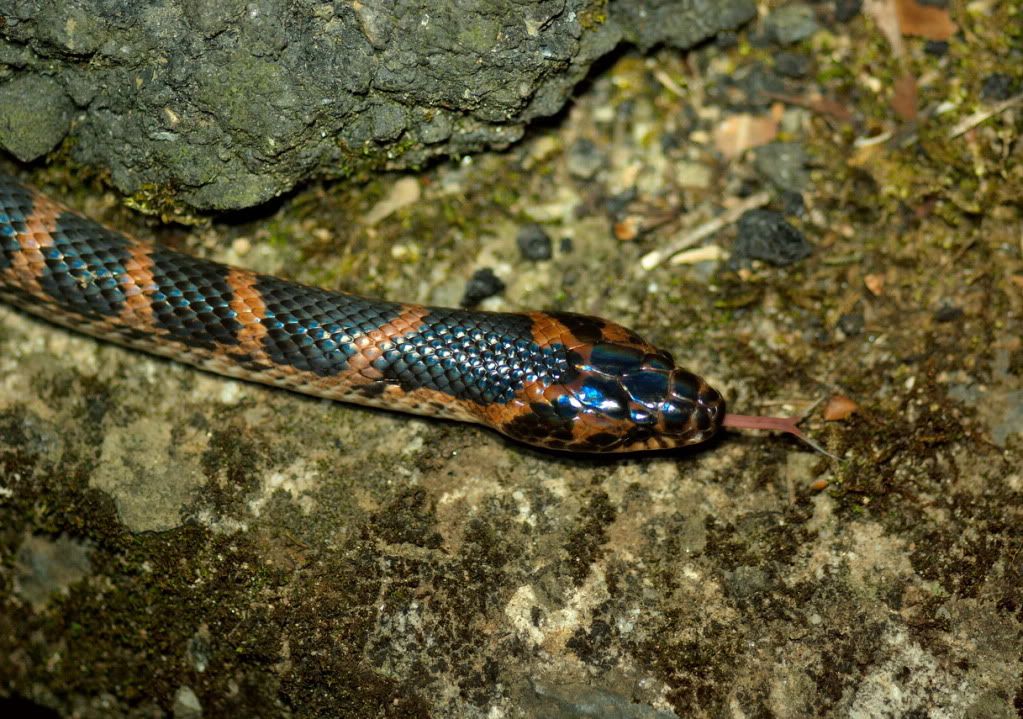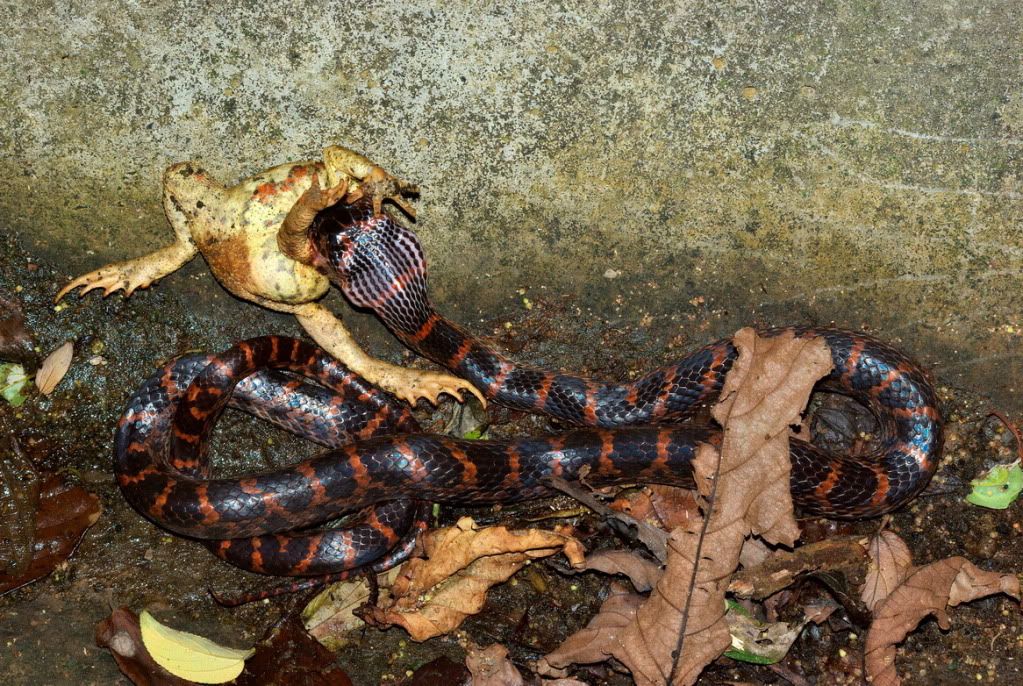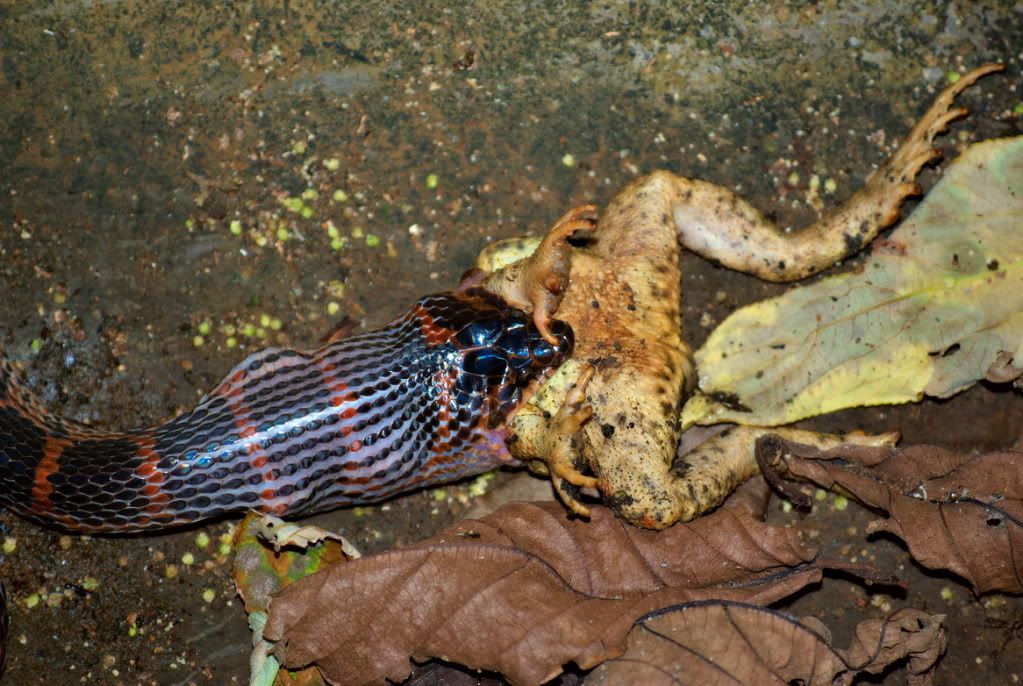 I keep a few Dinos for the snake talks I give in elementary schools. They're easy pets - just put a bowl of fish in their tank, and they'll help themselves whenever they're hungry.