A continuation of my July 2021-January 2022 post with minimal narrative but documentation of highlight finds from the long period (July 2021 until now) that I got way behind on.
In early spring, I ventured south into the Piney woods of North Louisiana and Arkansas to try to see a pair of highly-coveted lifer salamanders, one with an awesome researcher in Ark. On that count, the trip was an unmitigated success: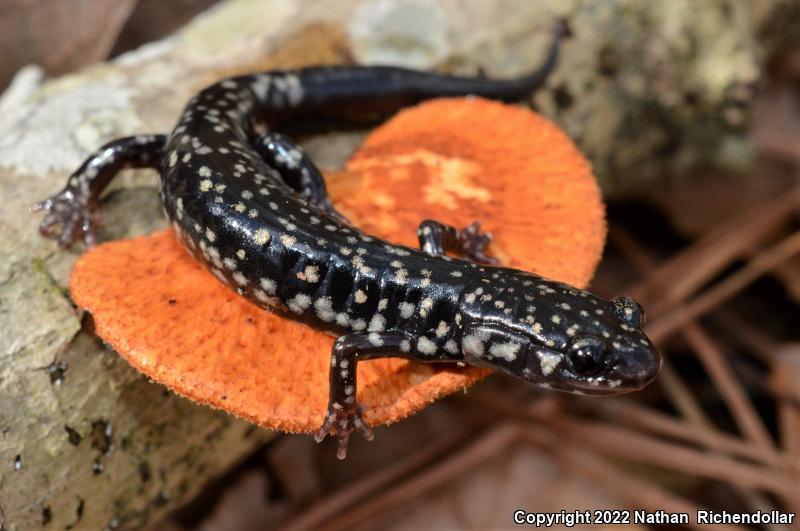 Louisiana Slimy Salamander, Catahoula Parish, LA
Saw a bunch of redbacks and some dwarf salamanders in the three hours spent looking for this guy
Half-way back home in Central Arkansas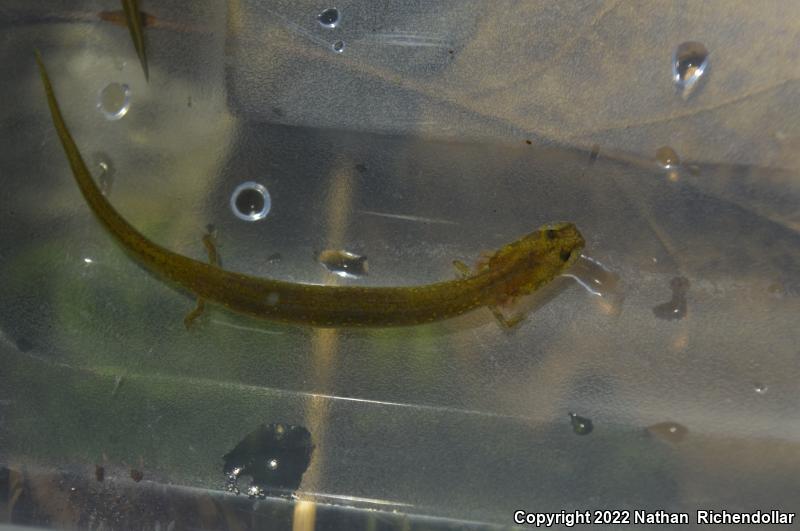 Ouachita Streambed Salamander, Arkansas
These are super cool critters, endemic to only a SINGLE STREAM in the Arkansas Ouachitas. See the YT video for more:
https://www.youtube.com/watch?v=QOR5QB-YINA
Back at the same locale where I saw the Cave Salamanders in Southeast Kansas a few months prior: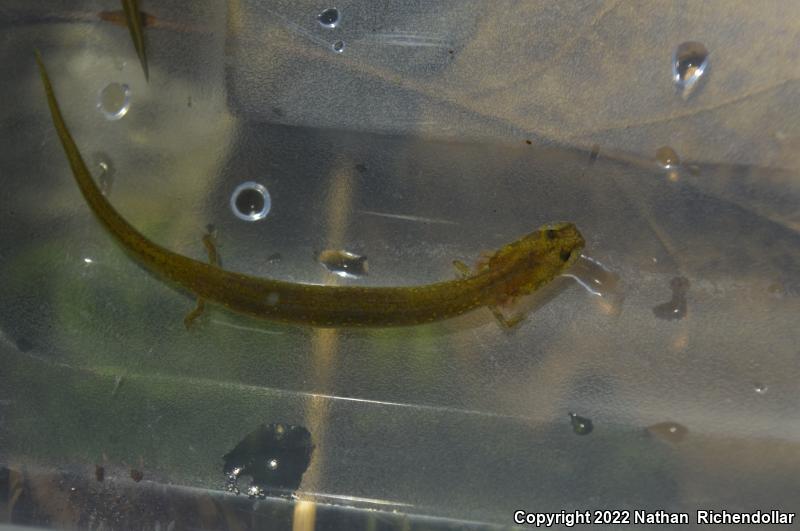 Western Grotto Salamander (newly described-ish)
The main herping trip of the year was a West Coast epic trek from Seattle down to the San Jose area of California for a wedding, and which started with some salamanders among the coastal forests of metro Seattle and the moss-covered Olympic Peninsula.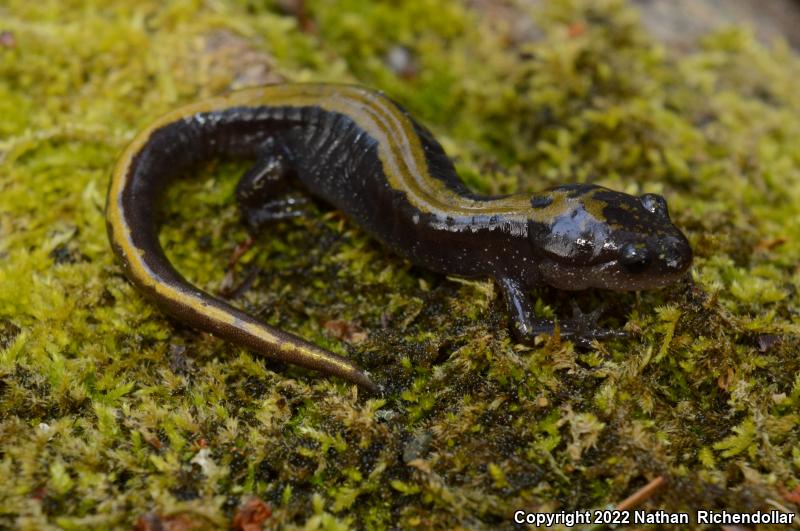 Western Long-toed Salamander, Pierce co., WA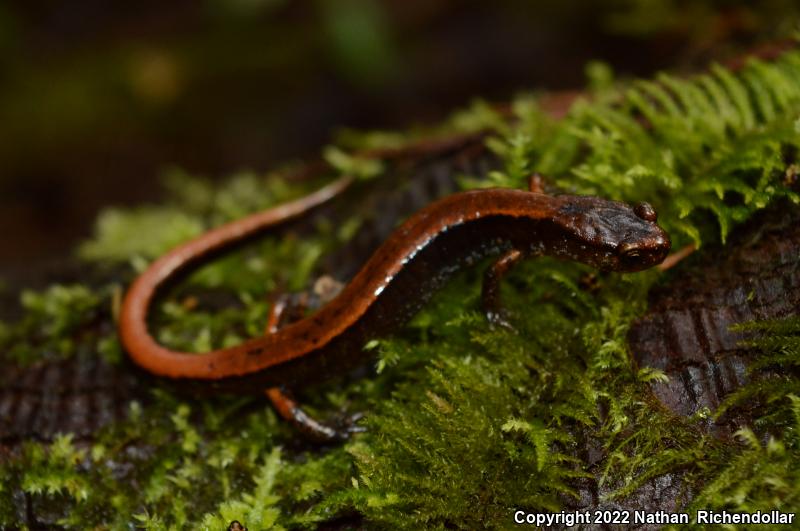 Western Redback Salamander, Olympic Peninsula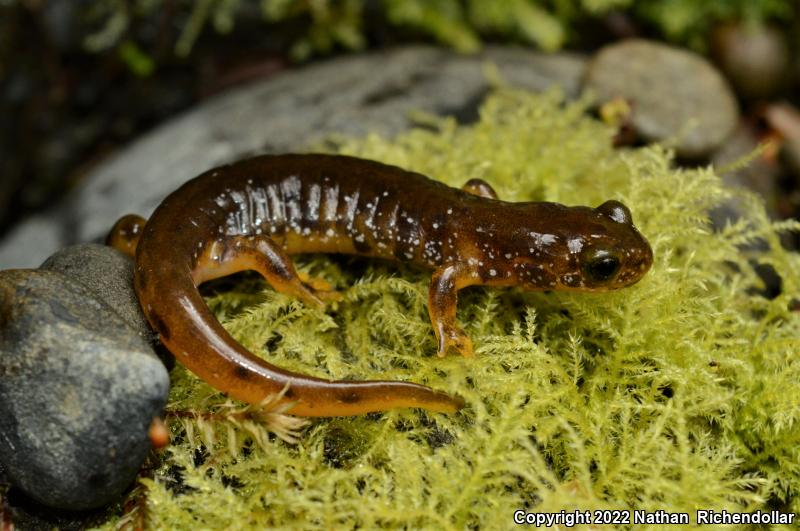 Olympic Torrent Salamander, Olympic Peninsula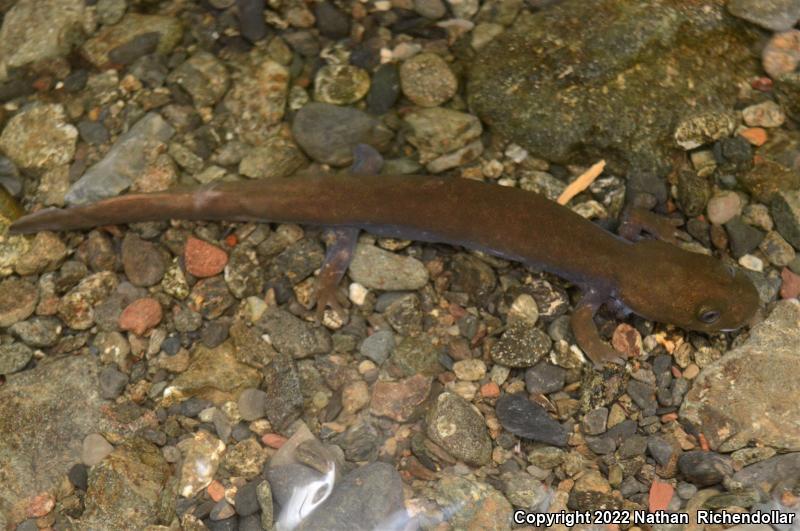 Cope's Giant Salamander, Olympic Peninsula
Found beneath a picturesque waterfall
The salamander train kept rolling in Oregon, a state that, between its gorgeous coastline, rugged mountains, and bright green Willamette Valley, I fell in love with.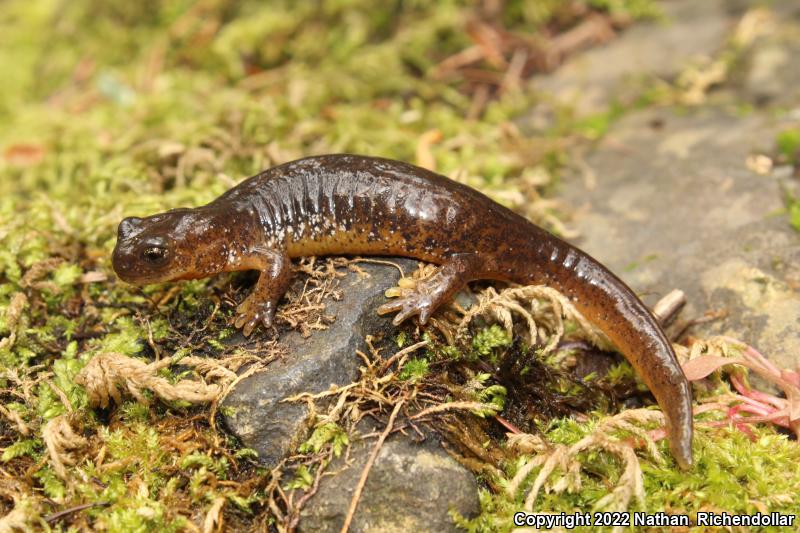 Cascade Torrent Salamander, Hood River County, OR
Dunn's Salamander, Hood River County, OR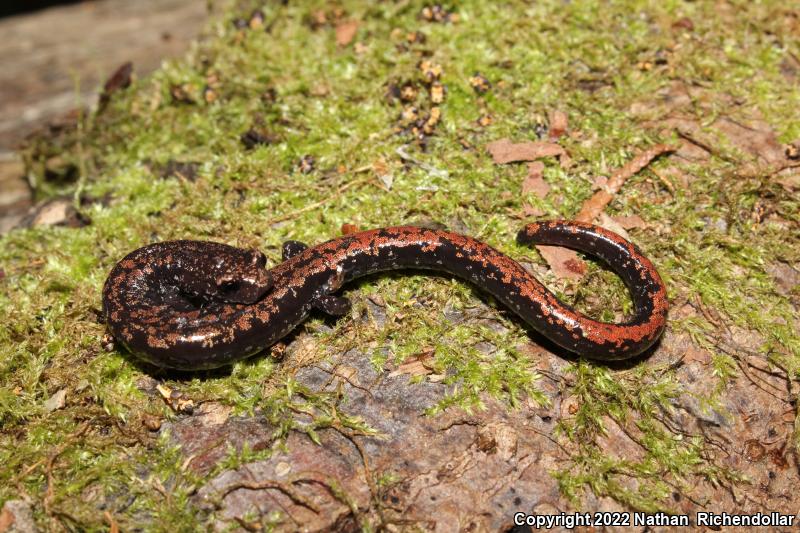 Oregon Slender Salamander, Multnomah County, OR
This is one of my proudest lifers ever. My initial two spots for this species failed, and it took two hours of sleuthing (12-2am) the night before to pull off this itinerary change and get one of Oregon's rarer species at a very unlikely suburban locale.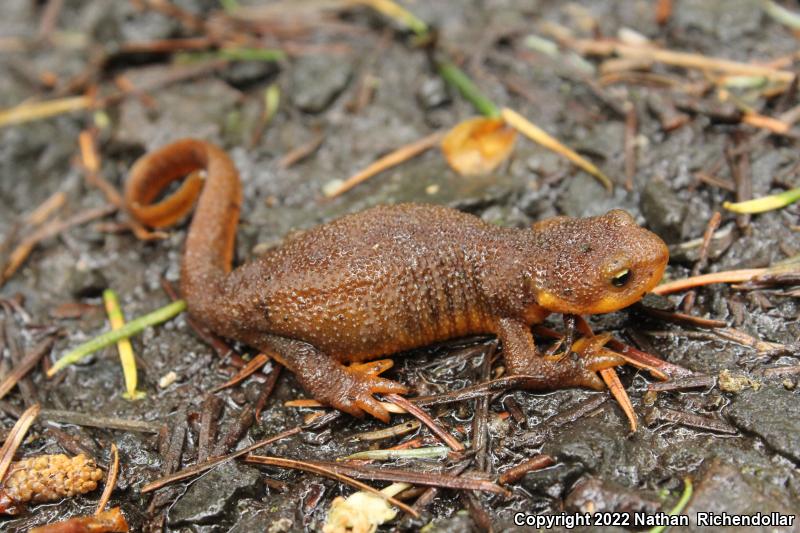 Rough-skinned Newt, Willamette Valley, OR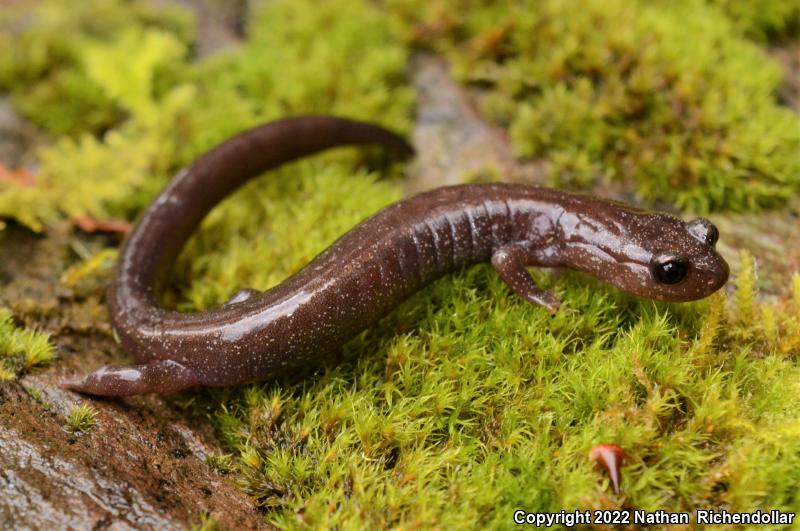 Siskiyou Mountains Salamander, Oregon/California border
And finally, back to the Golden State of California: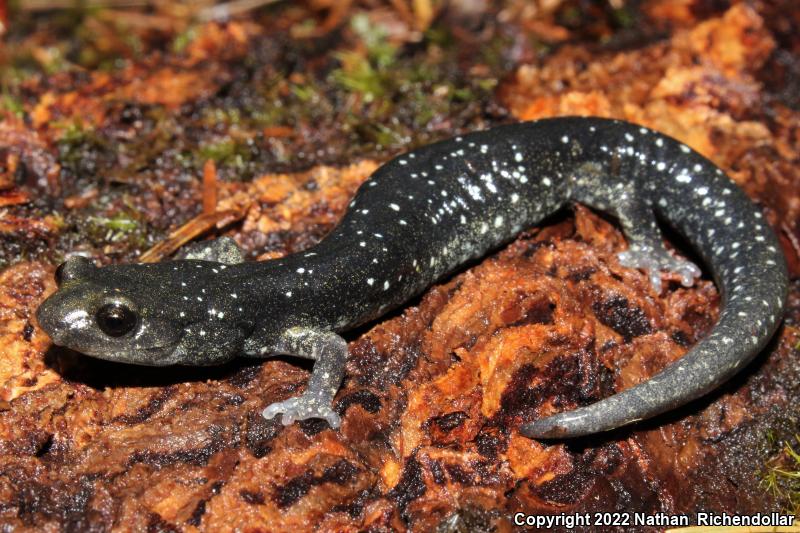 The newly described "Klamath Black" Salamander, Trinity co., CA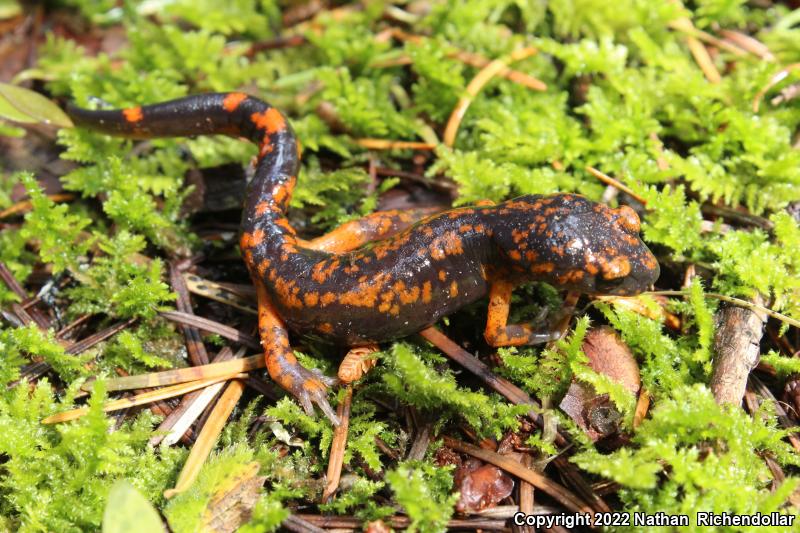 Sierra Nevada Ensatina, El Dorado co., CA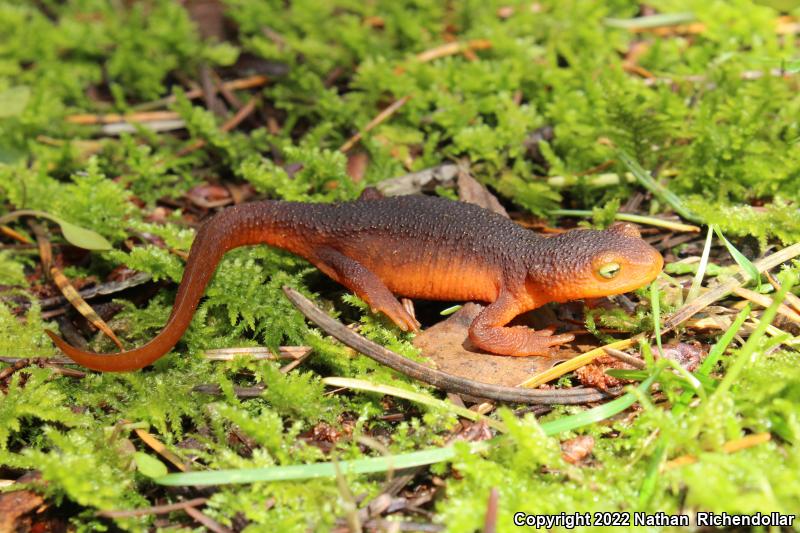 Sierra Newt, El Dorado co., CA
These mountain newts are so much more ornate than their coastal cousins!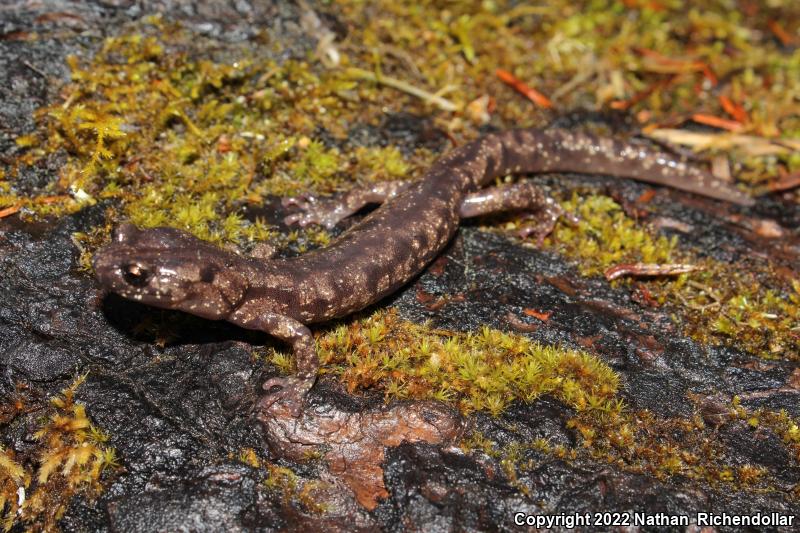 An old friend from Van Damme State Park, CA--Wandering Salamander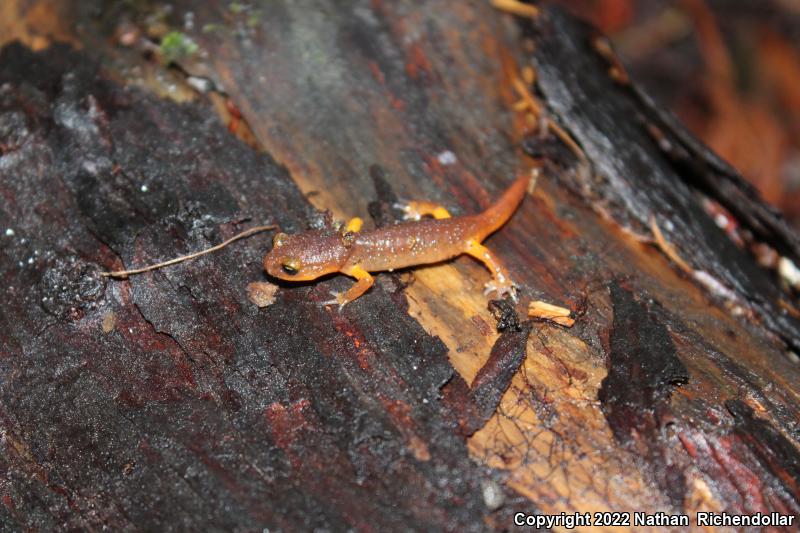 You can't visit the Bay Area without seeing a Yellow-eyed Ensatina...
Back home in the Midwest, the spring Ozark/Kansas glade season yielded a few significant finds before the dog days of summer commenced: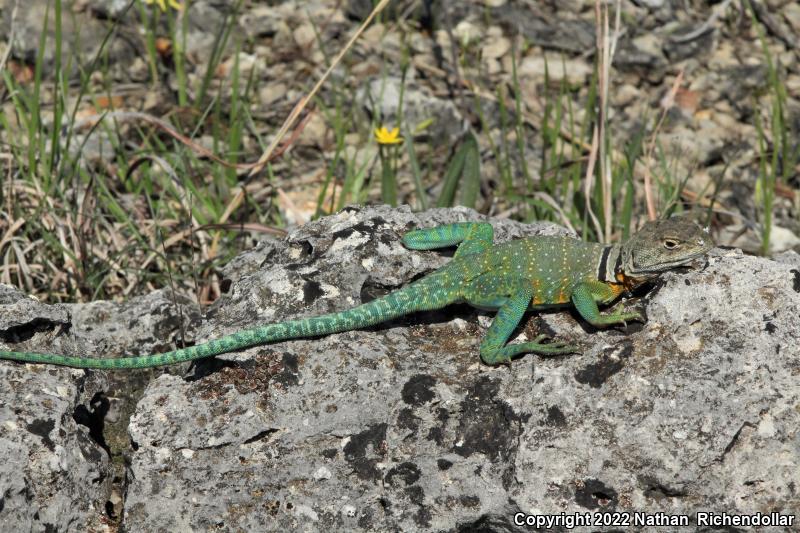 Eastern Collared Lizard, Taney co., MO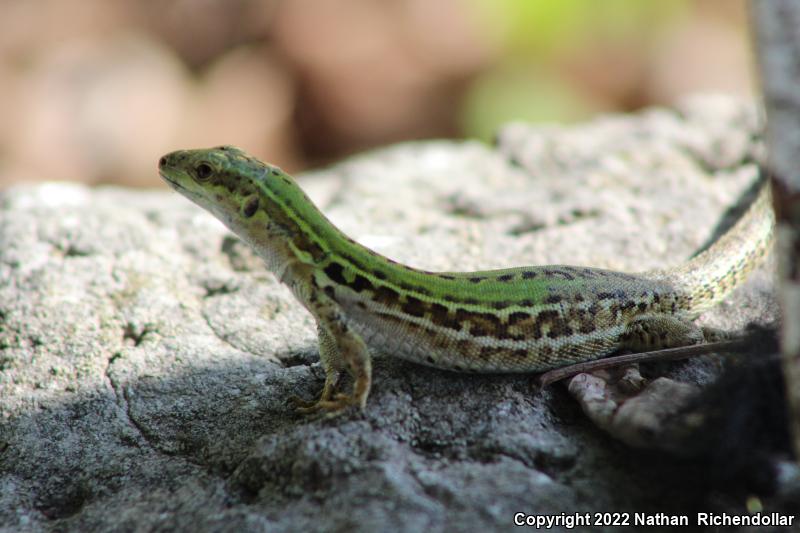 Italian Wall Lizard, Joplin, MO population
It is strange that this fellow's ancestors may have witnessed the sack of Rome by the Visigoths, and that my German ancestors may have done the sacking, and now the descendants of both lineages meet on a rock wall in downtown Joplin, Missouri...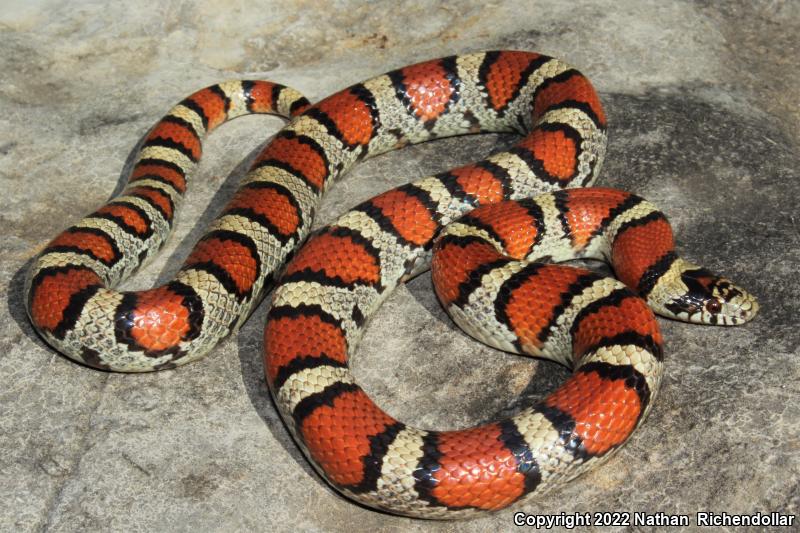 An absolutely resplendent Red Milksnake from the Flint Hills of Kansas, May 2022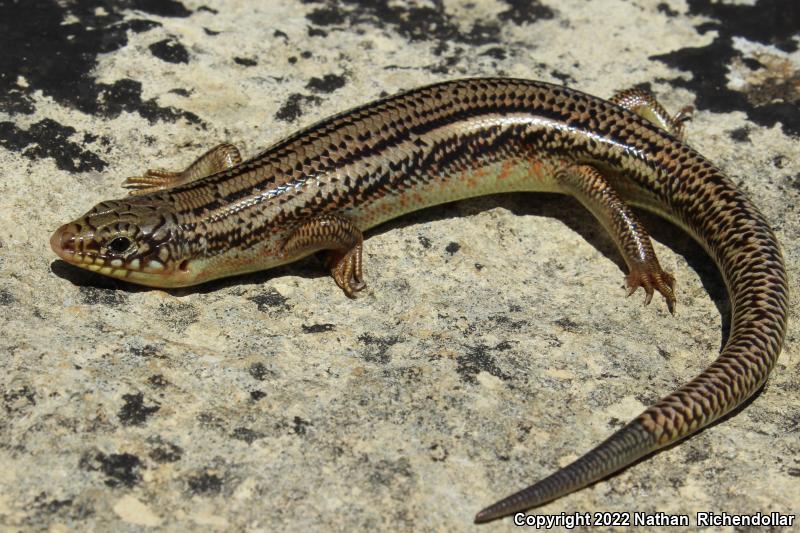 Great Plains Skink, Flint Hills, KS, May 2022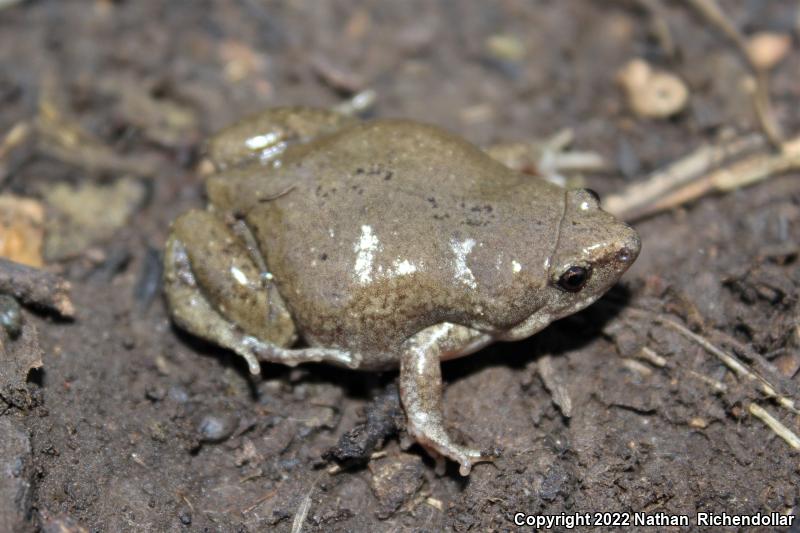 Western Narrowmouth Toad, Flint Hills, KS, May 2022
Variable Groundsnake, Southwest Missouri, May 2022
The only significant find from a solo trip to the Plains of Western Oklahoma in late May was this cave-dwelling Barred Tiger Salamander: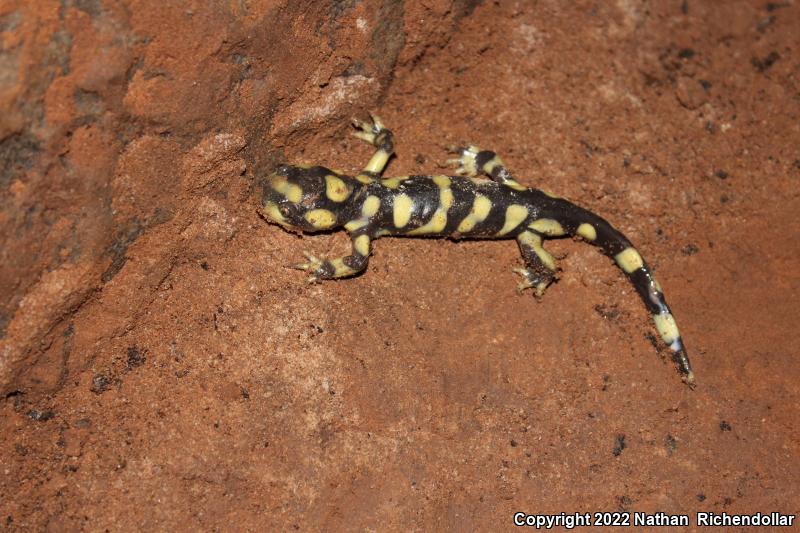 Barred Tiger Salamander, Woodward co., OK
Herping slowed down as the heat intensified in Missouri, but I did hit a July 4th road cruise in Central KS in celebration of Independence Day: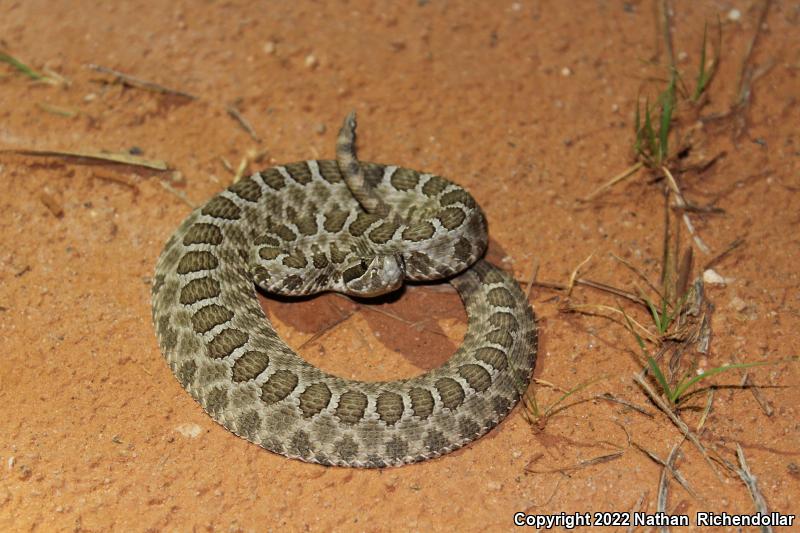 Western Massasauga, Barber co., KS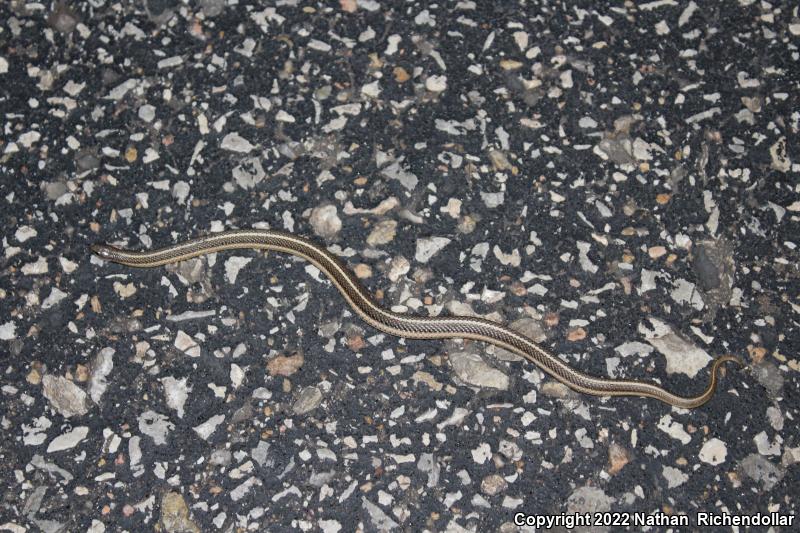 Lined Snake, Barber co., KS
Not pictured but in the YT video below: Texas Horned Lizard, Prairie Rattler, Glass Lizard
https://www.youtube.com/watch?v=3Xrzrq2zQiI
The last significant herping of the period covered in this post was the second-biggest trip of the year: my second foray into New Mexico and Arizona for monsoon season, which also included my brother and his then-girlfriend:
YT video of trip:
https://www.youtube.com/watch?v=g8mHmkP5xtg
We started off in the White Sands of New Mexico after the long drive from Missouri through the night: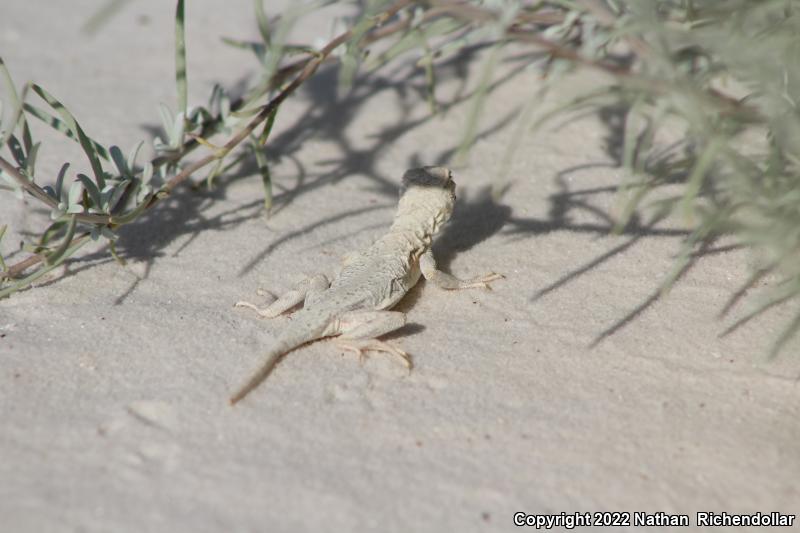 The White Sands' endemic "Bleached Earless Lizard"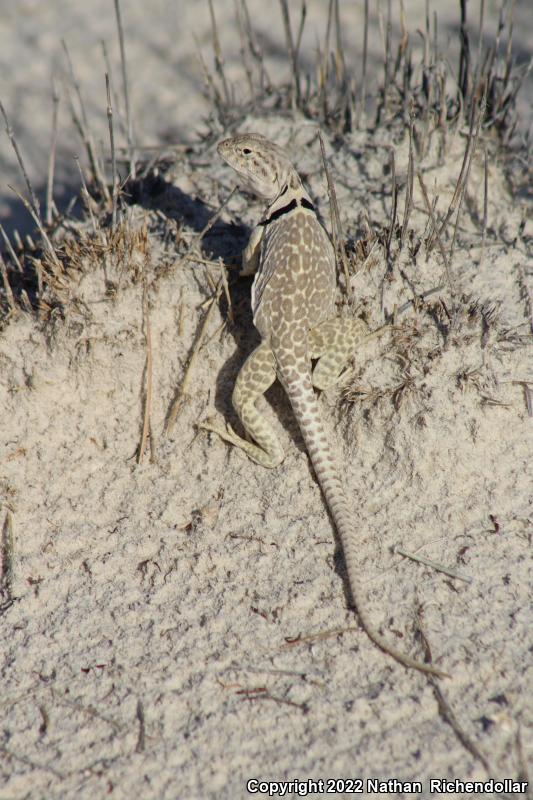 Funny that the Collared Lizard that far west are "eastern."
Eastern Collared Lizard, Otero County, NM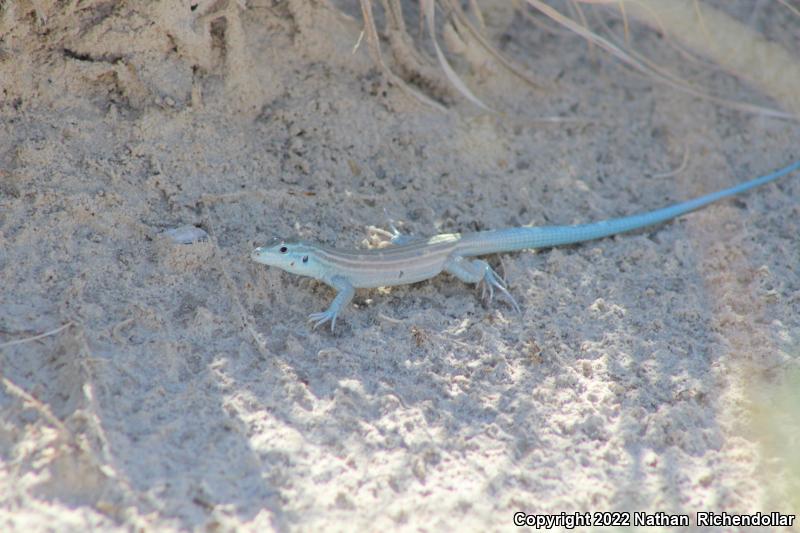 White Sands endemic "Little White Whiptail"
Waiting for these guys to sit still long enough to photograph as the sand heats up to a million degrees is not pleasant...
That night in Arizona, where, again, Smetlogik and his crew were instrumental in our efforts: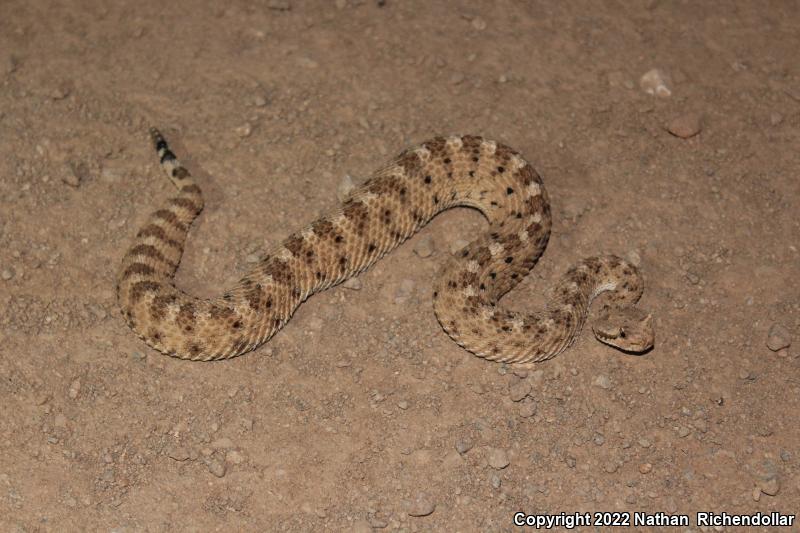 Lifer Sidewinder! Pima County, AZ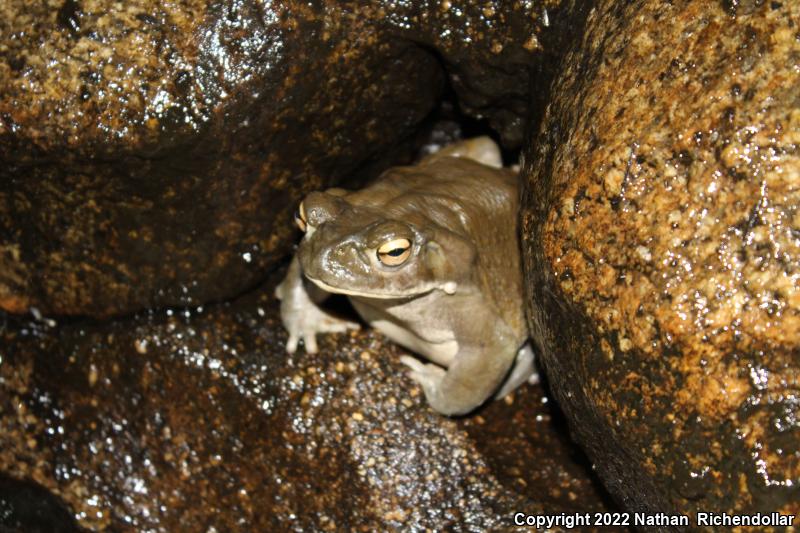 Sonoran Desert Toad saying "you shall not pass"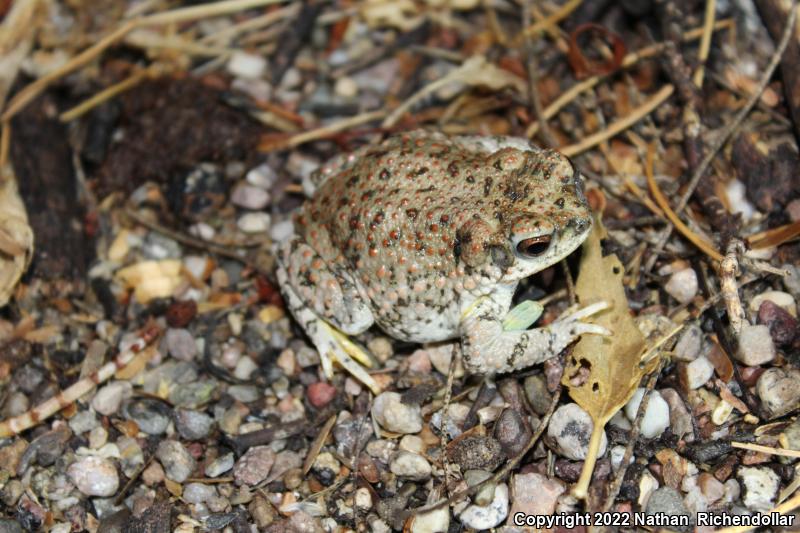 The Red-spotted Toads were everywhere after the rain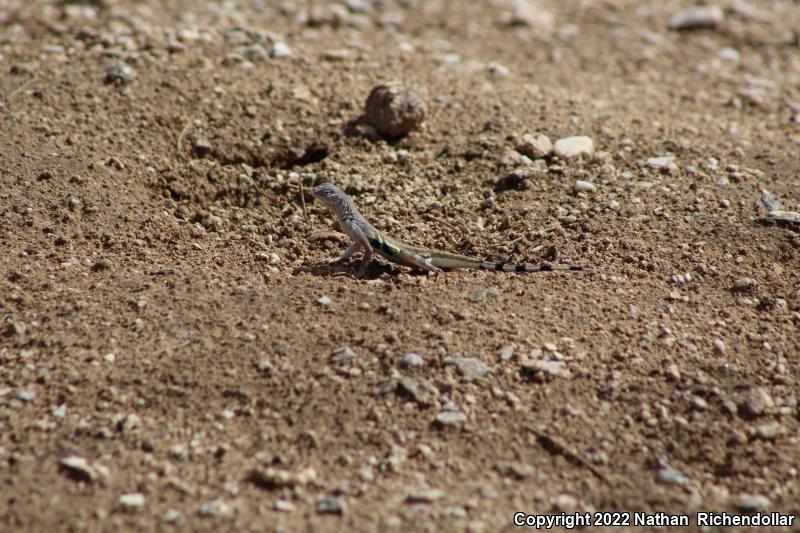 First Zebra-tailed Lizards (of many), Pima County, AZ
There's nothing quite like night herping in the Arizona desert at twilight with the smell of creosote and desert brush in the air: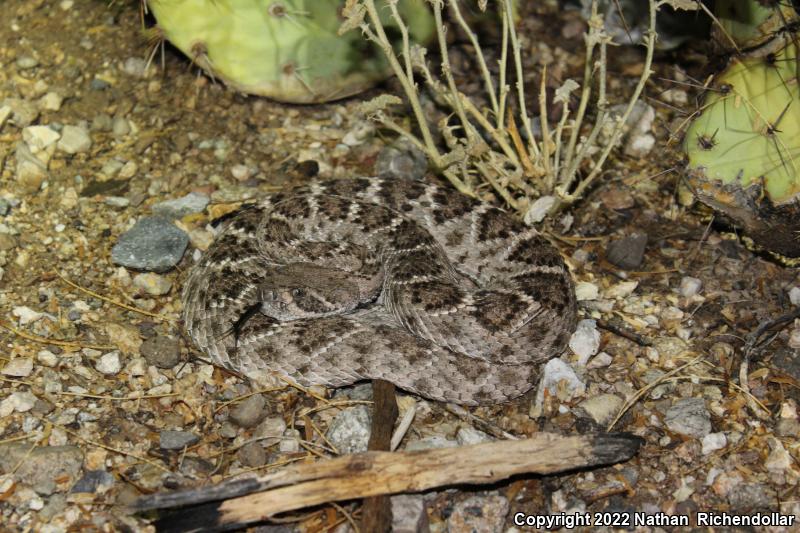 My brother Nolan's first Western DB!! Pima County, AZ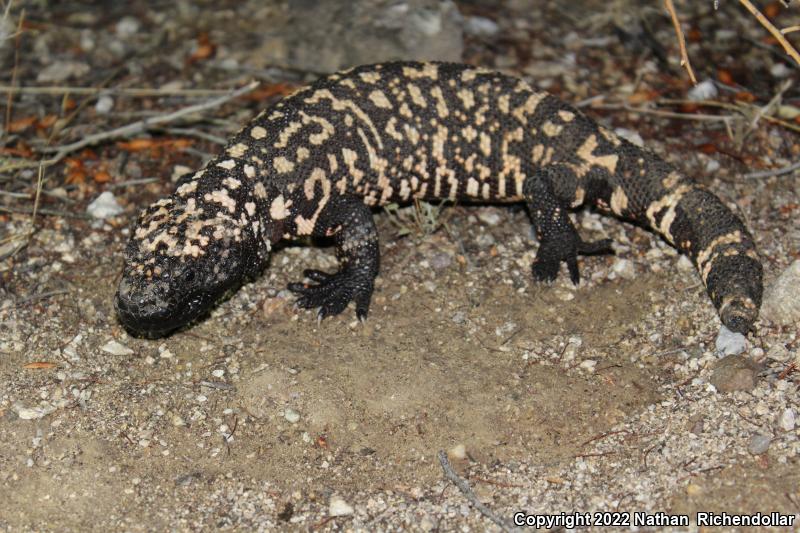 Gila Monster, Pima County, AZ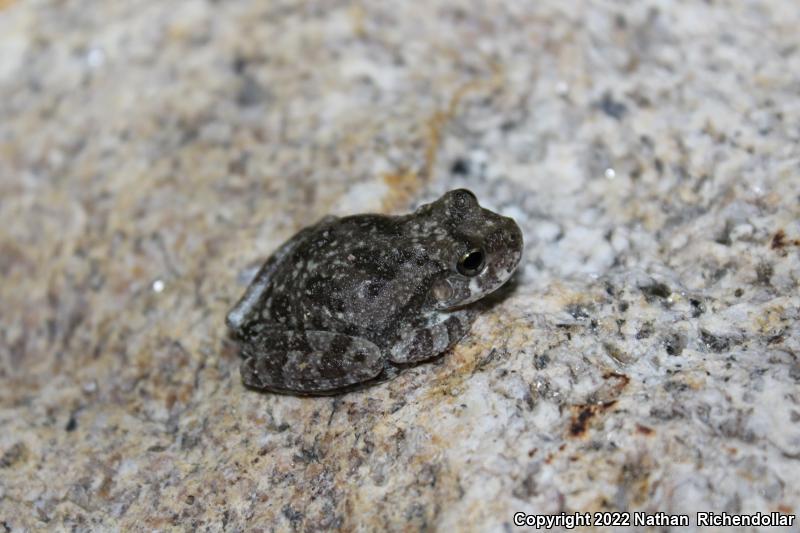 Canyon Treefrog, Pima County, AZ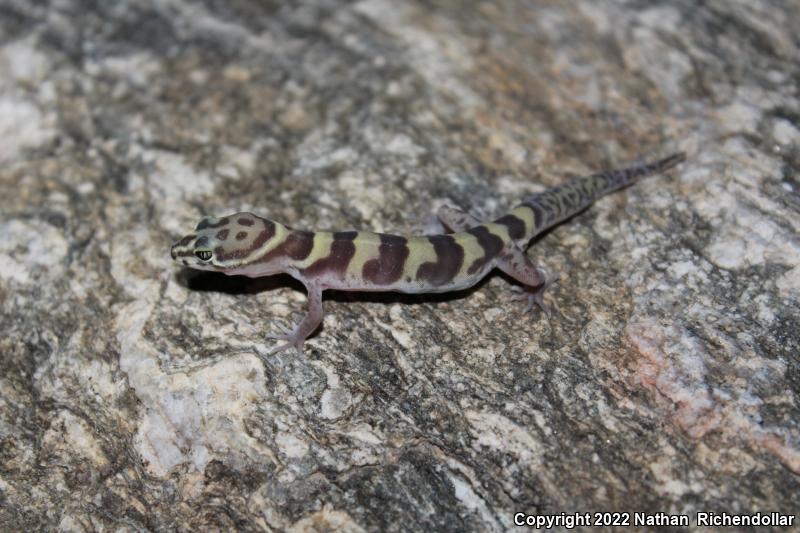 Western Banded Gecko, Pima County, AZ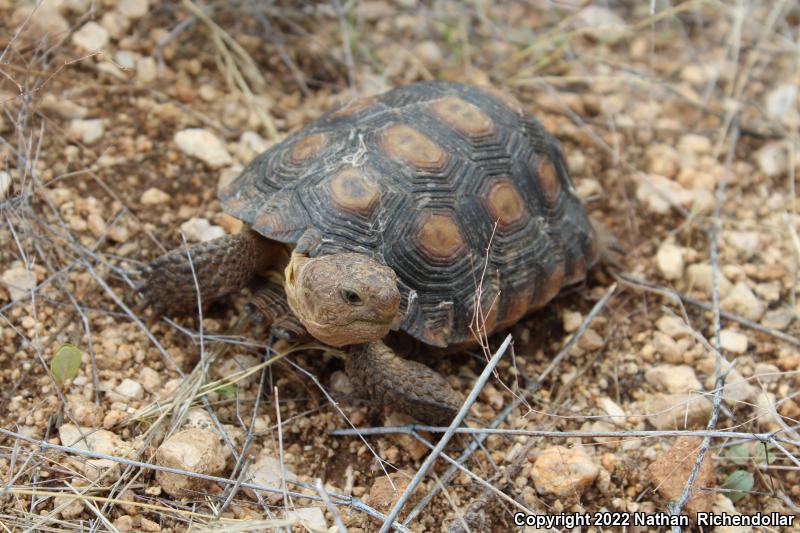 Sonoran Desert Tortoise, Pima County, AZ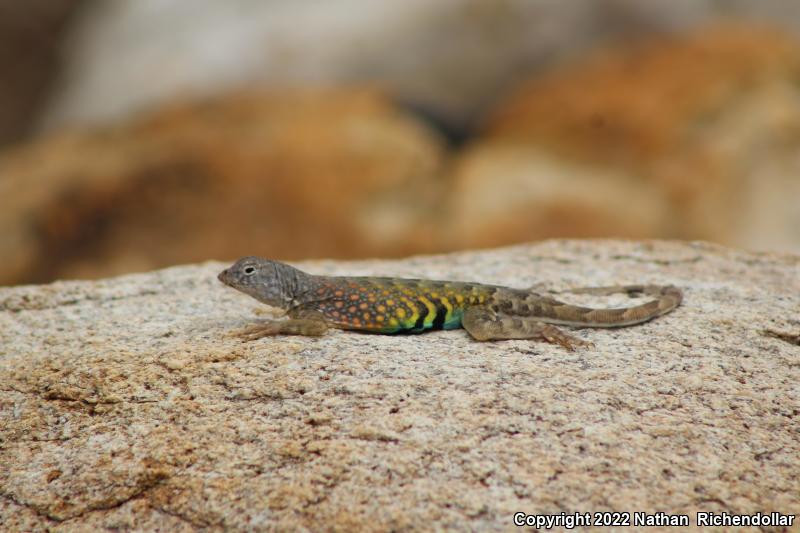 What a beautiful Greater Earless!! Pima County, AZ
How about two nights in a row of Gilas, like a late-night encore of your favorite western on AMC?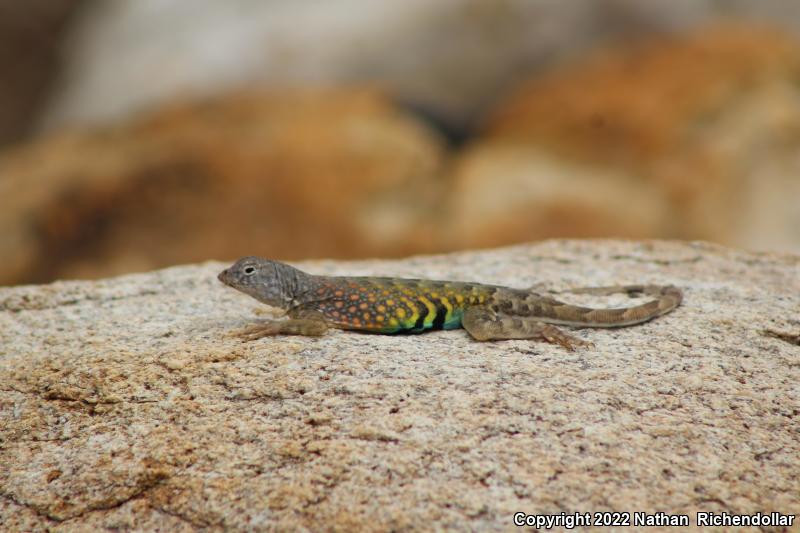 Yep.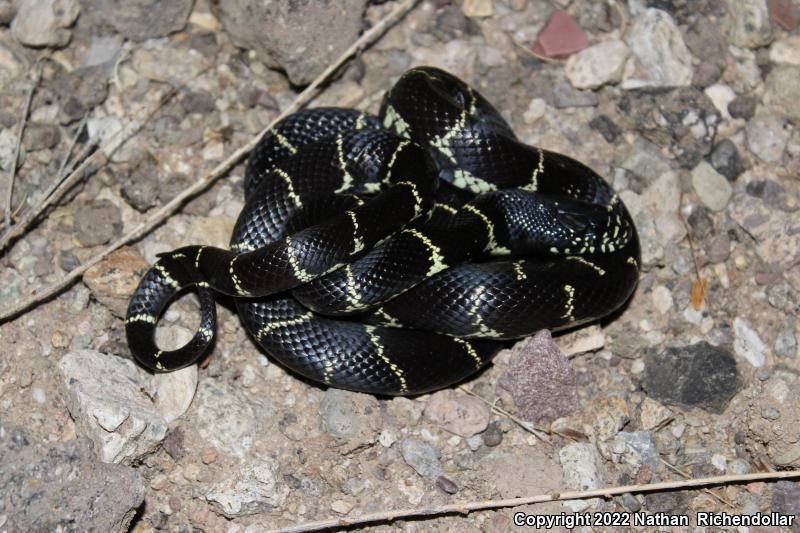 California x Desert "Tucson" Kingsnake, Pima County, AZ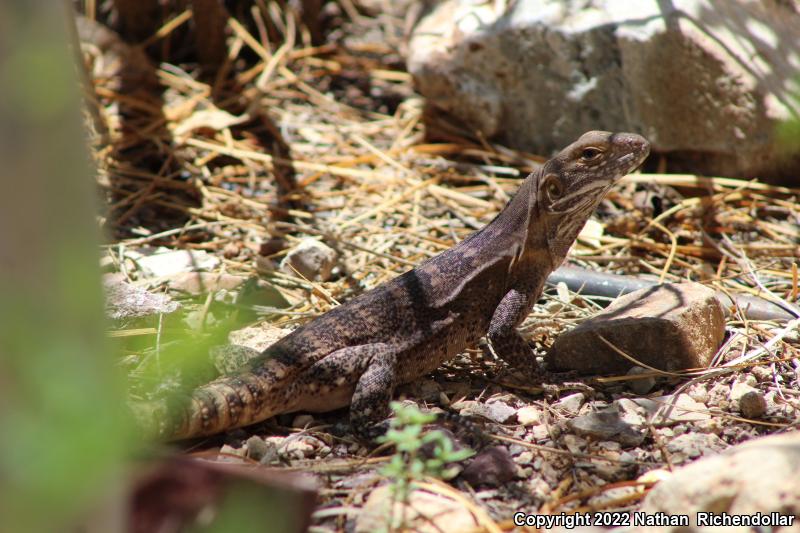 Invasive Spiny-tailed Iguana, Sonoran Desert Museum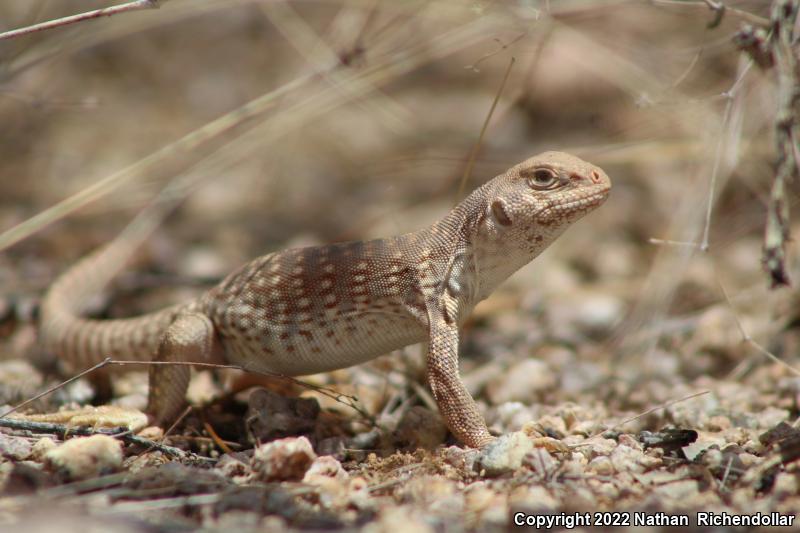 Behind the Gila Monster, this Desert Iguana (Pima County), was the coolest lizard of the trip in my opinion. Temperature at find: 93 and rising!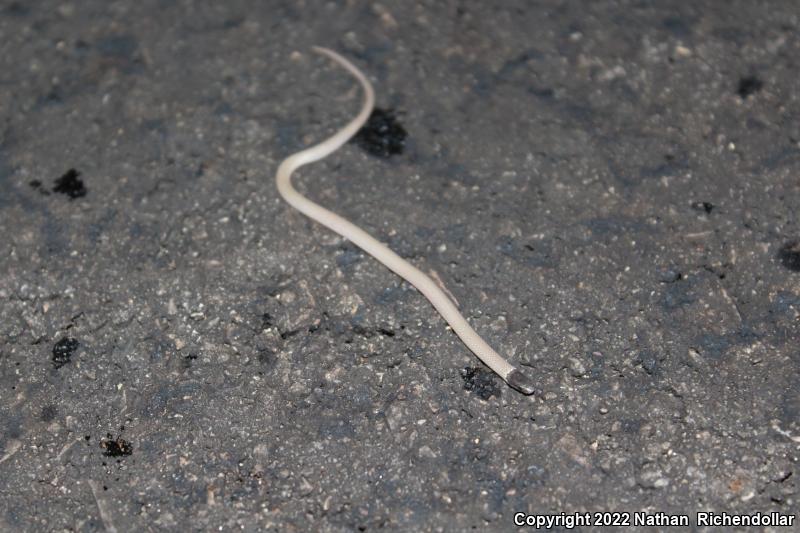 An almost-microscopic Black-headed Snake from Pima County, AZ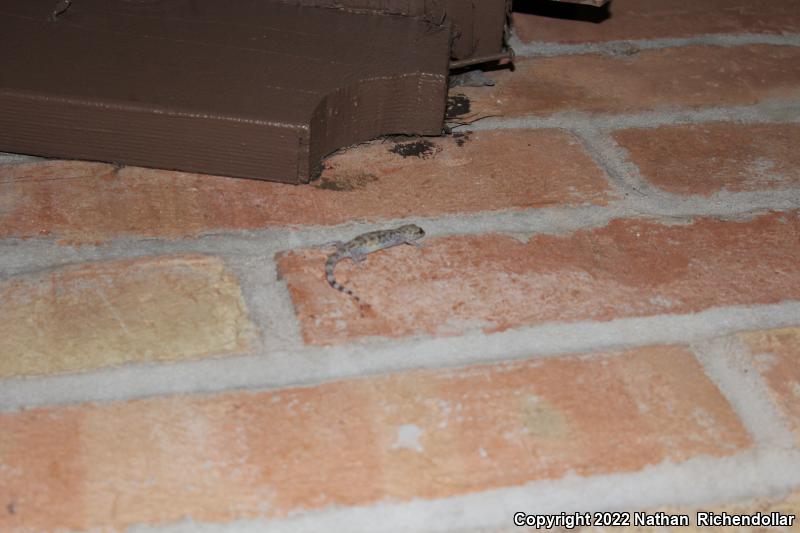 Easiest lifer award! Mediterranean House Gecko, exterior of Tucson Airbnb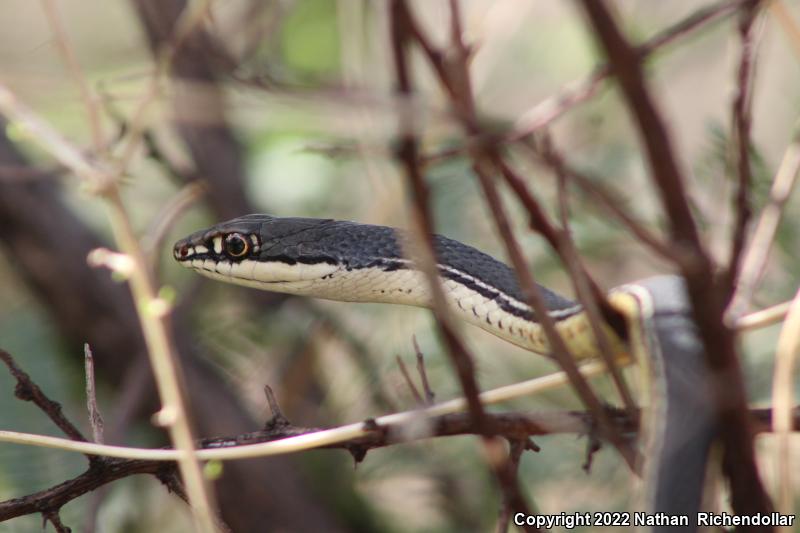 Sonoran Whipsnake, Pima County, AZ
Our last Tucson-area lifer of the trip after an embarrassment of riches, herp-wise, in that region
Metro Phoenix was not as kind to us despite a beautiful night hike in the South Mountains, although we did get this burly Sonoran Gopher on the way out to the north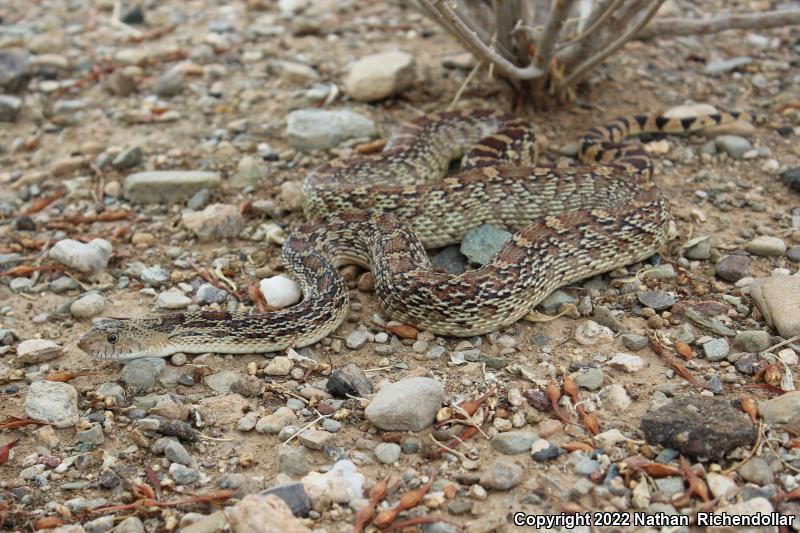 Sonoran Gopher Snake, Maricopa co., AZ
The route home was to head north on I-19 into Flagstaff (what a beautiful drive! The Northern part of AZ is just breath-taking) before going east I-40 back through NM, TX, and OK. On the way, we got this at a stop near Flagstaff, high in the pines:
Greater Short-horned Lizard, Flagstaff area
A last-ditch cruise for Arizona Tiger Salamanders in a cold rain west of Albuquerque didn't turn up any caudates, but it did result in some Couch's spadefoots and this character: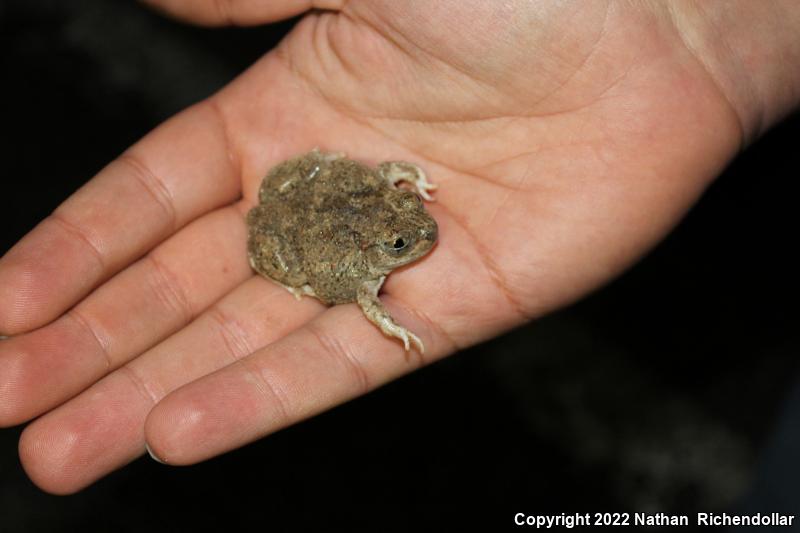 Mexican Spadefoot, Cibola County, NM
The next morning, we were slated to look for lizards in NM, but conditions were cold and rainy, and so ended the second Western herp trip. Thanks for reading everyone, and stay tuned for the last two things I need to catch up on, the more in-depth accounts of both of this year's big trips (one to TX and the South, the other to AZ)!