This weekend I headed out from southern California on a very brief trip to southeast Arizona with my friend James. On our last trip out here several weeks ago, we discussed possibly scheduling a last-minute repeat trip if rain forecasts aligned with a weekend to try and find, among other things, the coveted Sonoran green toad. With the forecast predicting monsoon conditions returning with a vengeance starting Saturday, it looked like a good opportunity despite all the driving it would require.
After the long drive on the 8 from southern California, we arrived in Altar Valley in Pima county as the sun was setting. Herps weren't the only target on this trip, and since the rains hadn't arrived yet as we had hoped, the first order of business was to try and find a buff-collared nightjar in a canyon in the Baboquivari mountains where they are frequently found.
View out towards the Santa Catalinas at sunset:
The nightjars sadly did not make an appearance, with the only notable birds being western screech owls calling in the distance. On the walk back to where I had parked the car before the road quality abruptly fell apart, I came across this decently big Sonoran desert toad (along with some juvenile red-spotted toads):
Next up was to search a known locality for Sonoran green toads. This location seemingly doesn't get people looking for them very often, and unfortunately the rain still hadn't arrived, resulting in no toads at all on a first quick pass of the target area. Some miles to the south, toads started appearing - Sonoran desert toads, Couch's spadefoots, red-spotted toads. But, no Sonoran greens, and since it still had not rained at all that day, we decided to call it early and finish the rest of the drive to Green Valley. This involved a significant distance of backroads over mountains that one would think would be good for snakes. Unfortunately, besides a large DOR western diamondback, snake activity was nonexistent on this stretch.
After arriving in Green Valley we decided to drive up to the Santa Ritas for a few hours. After running into some people with a blacklight moth sheet, we found an extremely cool snake on the road as the thunderstorms rolled in: an adult Sonoran lyresnake, a lifer for both us!
Despite being very mellow, the snake refused to sit still at all, which wasn't good news for my manual-focus-only macro setup. I managed to get some closeup headshots I'm happy with, but couldn't get any photos of the whole snake before it started to rain and we had to let it go.
The next day was spent looking for various non-herps around Patagonia and the Pajaritos with limited success, including me taking a picture of a target bird before managing to immediately misidentify it and call out that it was nothing interesting. In the Patagonia mountains I spotted a black-tailed rattlesnake on the road, only to sadly discover that not only was it a DOR, but someone had cut off the rattle for some reason. I hope that doesn't mean they intentionally ran over the snake...
On a follow-up trek in the afternoon to re-find said bird, a juvenile Woodhouse toad was found out in the open, my first one of that species. I didn't get very good photos of it, and wasn't even sure at the time if it wasn't a red-spotted toad.
Once the rain let up, an afternoon drive to Madera canyon and back was conducted in hopes of something interesting on the road (of course, there was nothing, as is tradition). After looking at rainfall maps for the day and debating whether to re-attempt the dubious Sonoran green locality from the previous night, I was eventually persuaded to make the very long drive way out into the desert to a different locality that would, according to a paper I'd found previously, almost certainly have the toads we were looking for.
>100 miles later, the spot didn't disappoint, and we got to photograph what is in my opinion the best-looking toad in the country: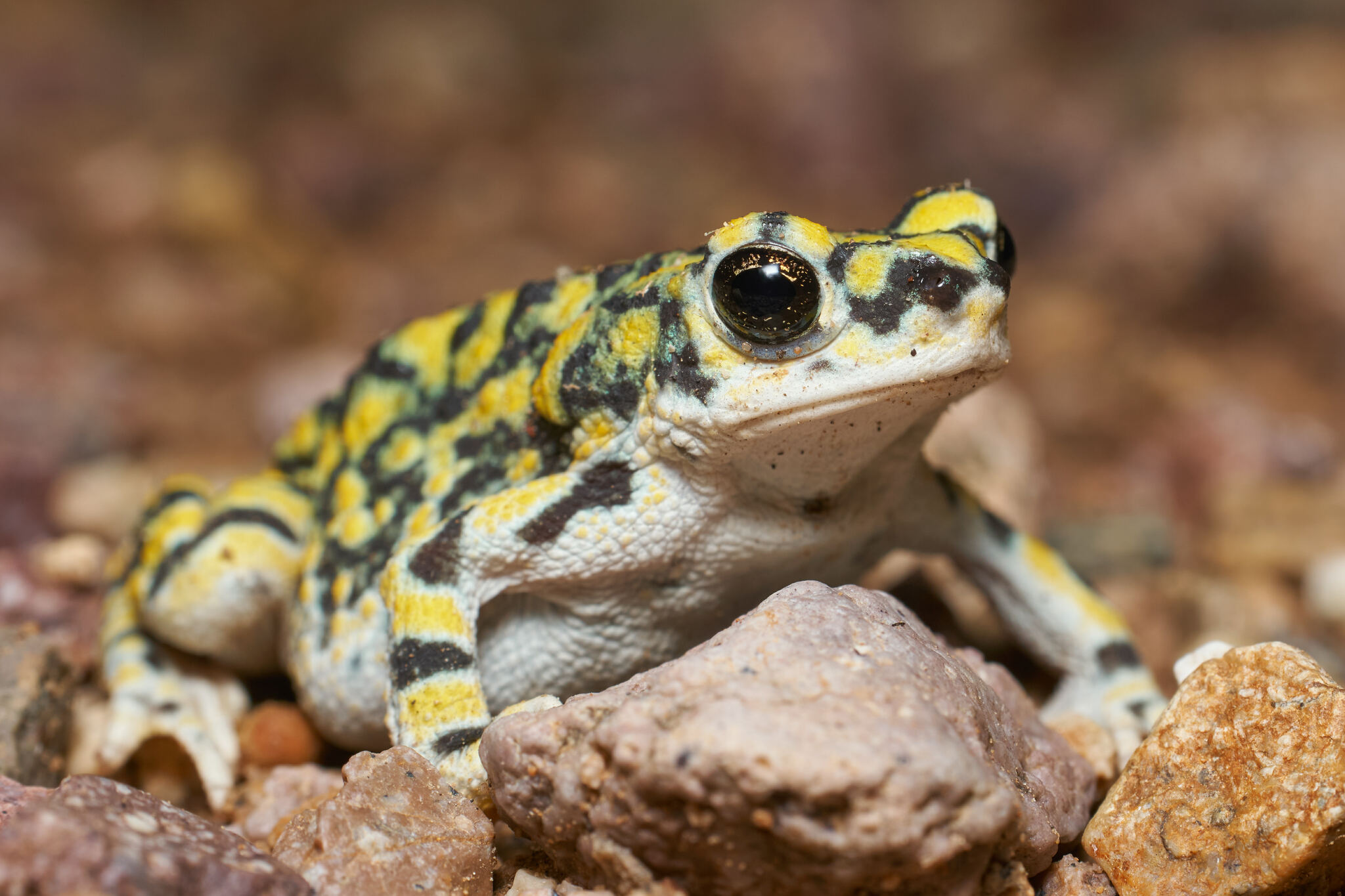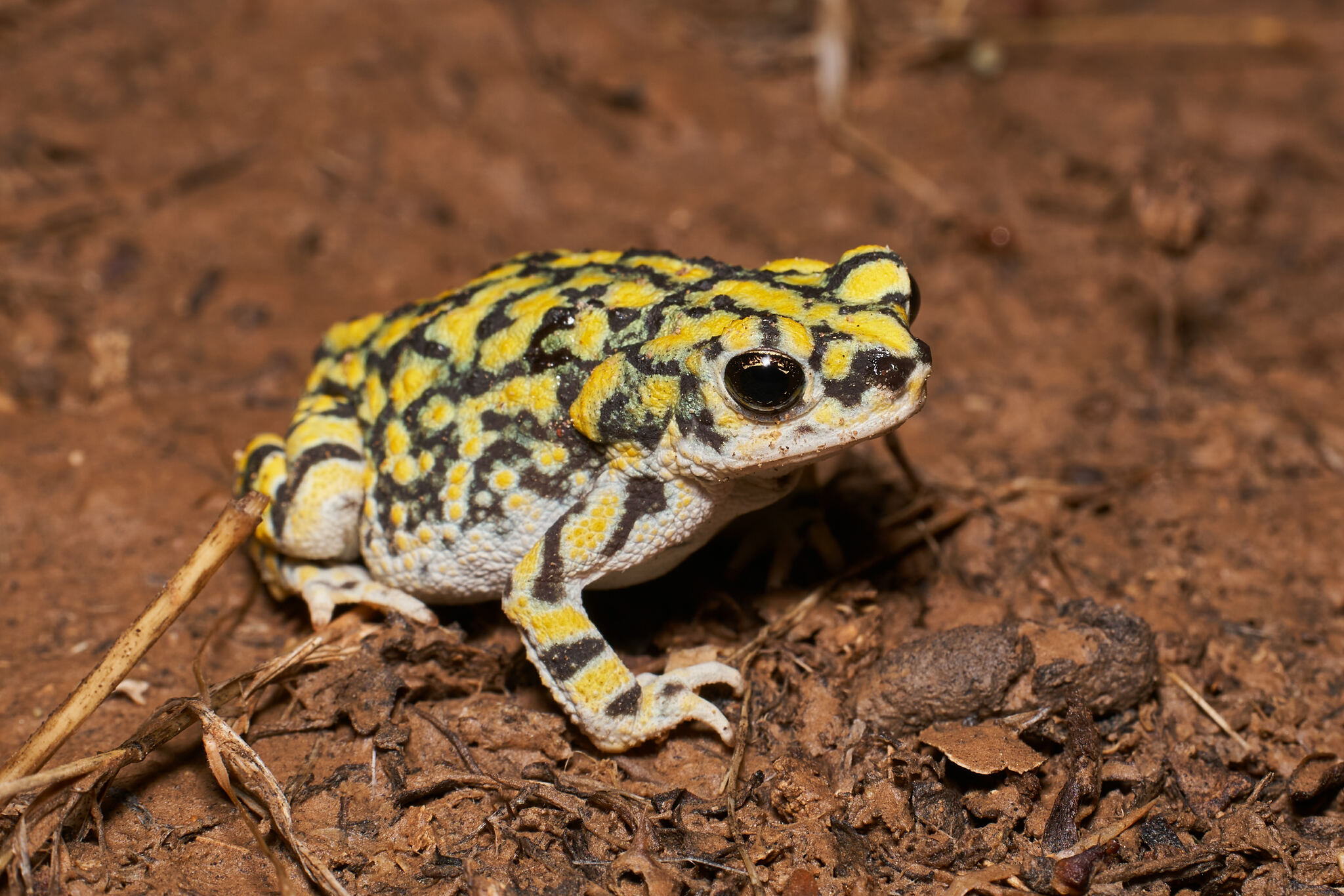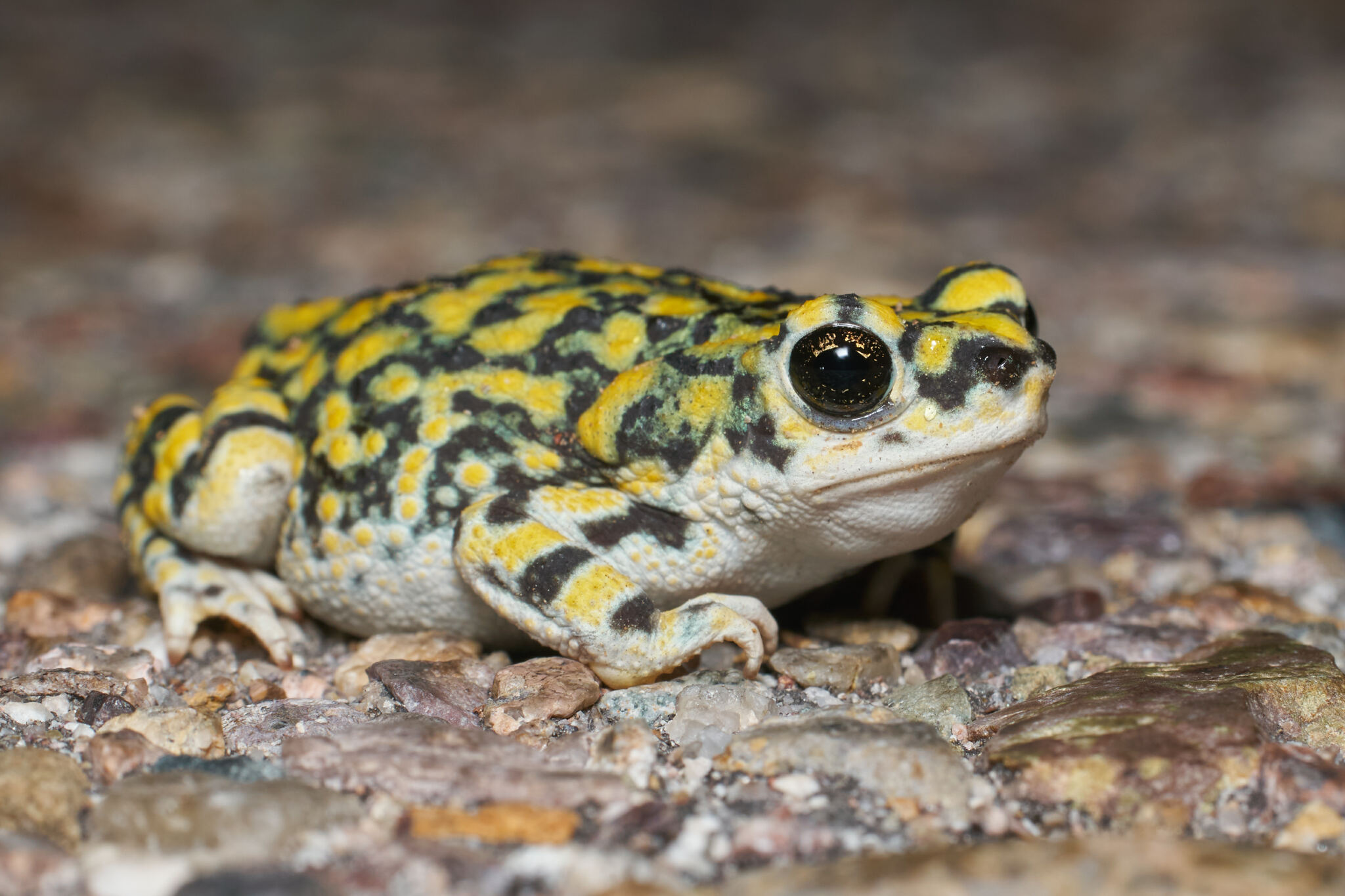 Oddly, despite all of this driving to and from this spot, there were zero snakes on the road. Plenty of toads of all kinds, though, even though we only stopped for the Sonoran green. After getting back to Green Valley after 11pm, I wanted to do another run up to Madera. Once again, absolutely nothing of note on the road, except for hundreds of Sonoran desert toads at the low elevations of the drive.
I'm honestly surprised at the lack of snakes, especially since the last trip in early July had a similar snake drought (only 2 live snakes in 4 nights of road cruising, with an average of >4 hours per night, plus a third in the daytime and an additional whipsnake that escaped off the road without photos). I thought Arizona was supposed to be good for this in the summer... but if I was only going to see one snake, a Sonoran lyresnake is a really great one, so I can't really complain.
Toad-wise, though, Arizona continues to deliver!